If you're working on music, you need one of the best audio PCs on the market. These computers are critical for musicians and producers to reach their full potential. And, when working with their favorite Digital Audio Workstation (DAW), these machines need to provide the kind of power that will easily handle large projects without issue. No matter if you're working in Cubase, Pro Tools, or FL Studio, your workstation needs to keep up.
With that said, the best audio laptops and PCs have to offer more than just high-end internals. A large hard drive to save all your files is a must as is enough RAM to handle all your plugins and virtual instruments. And, of course, they need to be compatible with all your external equipment from audio interfaces to sequencers and everything in between.
You've come to the right place if you're trying to figure out which audio computer is right for your needs. And, to help you pick the one that most suits you, we've collected the top machines for music production taking our criteria above into consideration. It's quite a demanding checklist so many of these PCs are expensive. Just know that they are well worth the money. Plus, included is our built-in price comparison tool, which scours the internet to bring you the best prices for these devices.
The new iMacs are not just an improvement over their 21.5-inch predecessor externally, touting a fresh new face that comes in several different colors. They also come with fresh new specs, rocking Apple's new M1 chip that makes it much more powerful than the previous Intel iMacs. In fact, we'd go as far as to say that the new iMac (24-inch, 2021) is the best and most efficient all-in-one PC we've ever tested, making it the best audio PC right now. It's not the most affordable, but you'll be happy to know that you are getting great value here, as you're getting the Magic Keyboard and Magic Mouse included – in matching colors, we might add.
Read our full iMac (24-inch, 2021) review.
The MacBook Pro 13-inch (M1, 2020) may not have gotten a massive design overhaul, but what it lacks in that department, it makes up for in performance and battery life. Thanks to Apple's groundbreaking M1 chip, the new MacBook Pro 13-inch delivers excellent performance and exceptional battery life. Its performance is so impressive, in fact, that it can easily handle 4K - and even 8K - videos – let alone music production. If you're looking for a powerful yet portable PC for making music, this is the best audio PC money can buy.
Read our full MacBook Pro 13-inch (M1, 2020) review
One of Apple's biggest surprises of the year is the update to its smallest Mac. The brand-new Mac mini now touts Apple's M1 chip, while keeping things the same in its much-loved design. It's more powerful than ever – with performance powerful enough for music production and even 8K video editing, thanks to this new chip. That's while still keeping its title as the cheapest Mac ever – terrific news for budget-minded musicians and music producers.
Read our full Mac mini (M1, 2020) review.
Not that you need one of the most powerful laptops in existence for making music, but if you do want it, the Razer Blade 15 Studio Edition will no doubt take your breath away thanks to its sheer power and stunning display. This is a mobile workstation that can compete with even the most powerful desktop PCs and is worthy of the most complex tasks like 3D animation and video editing, let alone music production. The steep price is just as breathtaking, however, so only invest if you really want that much firepower and can afford it.
Read our full Razer Blade 15 Studio Edition (2020) review.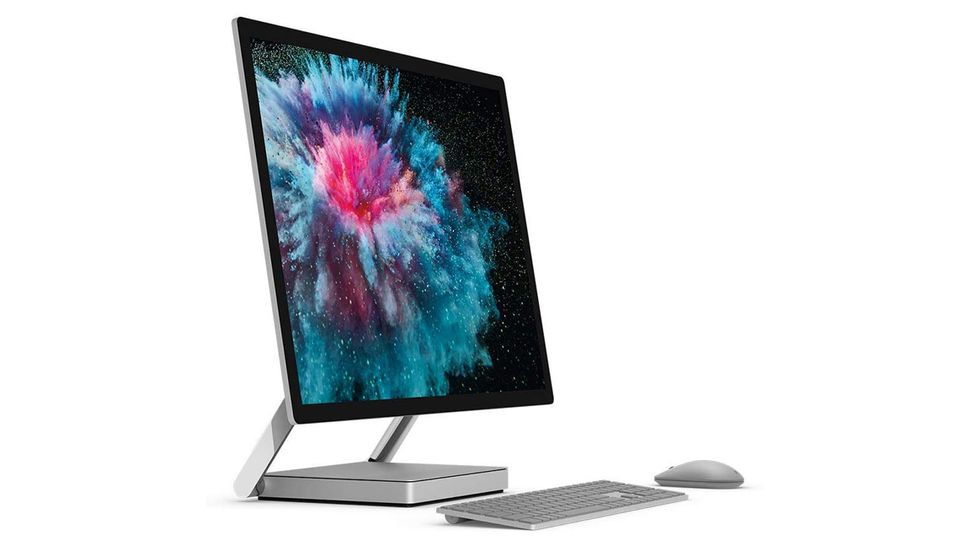 The Surface Studio 2 is a great alternative to Apple's iMacs, and if you'd rather use Windows 10 over macOS, then this all-in-one from Microsoft is an excellent choice. Sleek, stylish and capable of handling DAW software with ease, along with a bright and vibrant built-in display, this is an excellent audio PC that would look great in anyone's studio.
It's not quite as powerful as the latest iMac, however, so if you want pure power, go for Apple's all-in-one. Still, this is an excellent performer, that's ideal for creatives.
Read our full Surface Studio 2 review.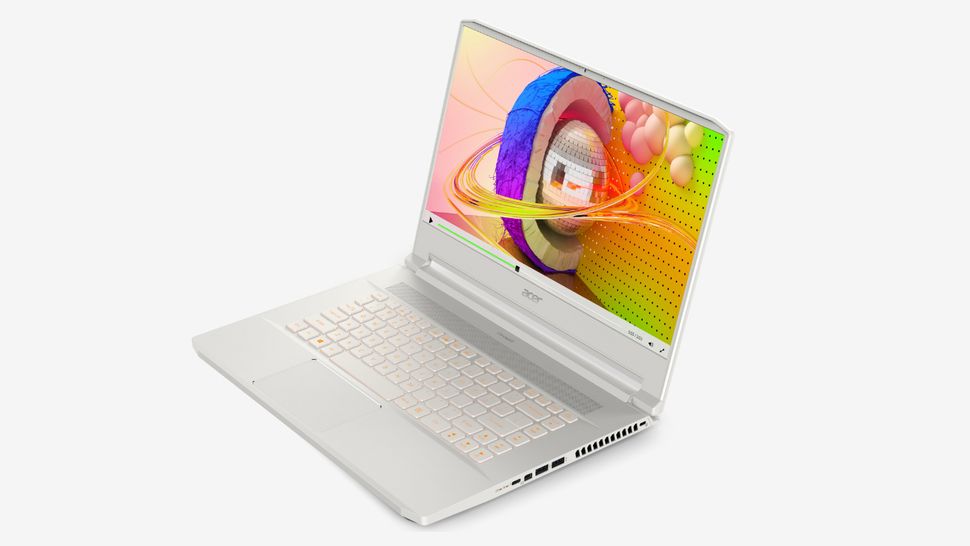 The formidable Acer ConceptD 7 is capable of handling complex and demanding tasks such as audio production. Clearly designed specifically with creative professionals in mind, it boasts that sheer power you'll only find in workstations and gaming laptops.
Beyond that excellent performance it delivers, it also offers decent port selection, a minimalist solid white design and that stunning Pantone-validated 4K IPS display. Obviously, it's still pretty pricey, but no professional's tool comes cheap. If you're looking for a Windows-powered MacBook alternative for audio production, this is a fantastic choice.
Read our full Acer ConceptD 7 review.
Lenovo's latest all-in-one offering isn't as powerful as Apple's premium AIO, the iMac Pro, or even the recently updated iMac, which now offers a 9th-generation Intel Core configuration. After all, the 8th-generation chips and Radeon RX 560 graphics are aging at this point.
However, it is still plenty powerful to meet the needs of creative professionals out there who are not entirely impressed by Apple's pricey machines. On top of that, the Lenovo Yoga A940 has a few aces up its sleeves, including 100% Adobe RGB support and Dolby Vision, a set of Dolby Atmos speakers, a port offering that's more generous than Apple's all-in-one, and a stylus included in the box.
Read our full Lenovo Yoga A940 review.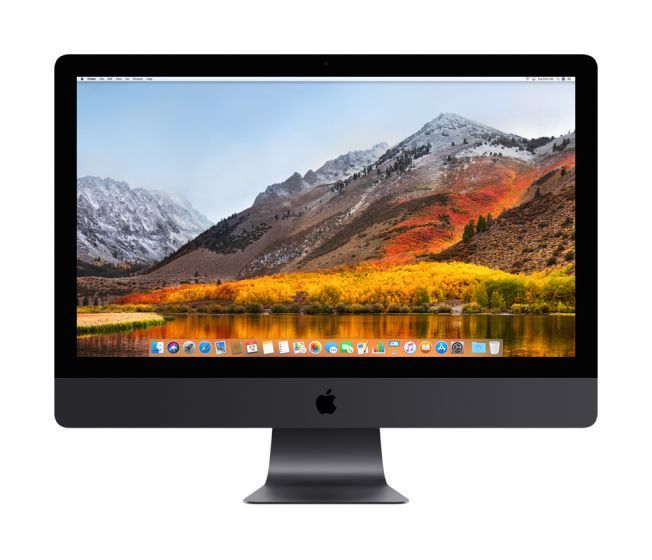 Professionals and creatives need something that can handle any workload they can possibly throw at it. If you're one such user, the iMac Pro isn't just one of the best Macs for you; it's the only Mac to consider.
Not only does it have a vibrant 27-inch 5K display with a P3 wide color gamut, but it also boasts some of the most powerful hardware Apple could get its hands on. It's extremely expensive though, so it's really only meant for folks who have deep pockets and need that unbridled power to get through their daily workloads.
Read our full iMac Pro review.