Smartphones have come a long way when it comes to photography. Pioneered initially by the likes of Sony and Nokia, many have now achieved success in smartphone camera technology. Thanks to continuous optimisations both in terms of hardware and software, you can now capture detailed macro shots, high-resolution slow-mo videos and much more with smartphones.
That being said, low-light photography can still be a slightly difficult task. While many companies now offer an option to use the manual mode with finer controls, the auto mode is really what most amateurs use.
With new algorithms and learnings over the years, several companies have made a lot of progress when it comes to low-light photography.
To make it easier for you, we have compiled a list of the best smartphones for low-light photography, across different price segments. So, there is something in here for everyone.
Google Pixel 3/Pixel 3 XL
For two years in succession, Google Pixel phones are the best options when it comes to smartphone photography. The Pixel 3/Pixel 3 XL both deliver great results and thanks to Google's software chops, the Pixel Visual Core chipset and new modes like Night Sight, the Pixel 3 and 3 XL are the best smartphones you can buy to capture some amazing pictures. It's worth pointing out that both phones have identical cameras, so you can choose either if camera is your primary area of focus.
Also Read: Google Pixel 3 XL review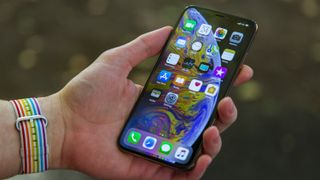 Apple iPhone XS Max
Apple has been a pioneer in smartphone photography, creating the standard that competitors aspired to. The iPhone XS Max is outdone only by the Pixel 3/Pixel 3 XL, but it's still an excellent shooter.
With the iPhone X, Apple has once again delivered on the photography front. The phone comes with dual 12MP cameras on the back, with a telephoto lens paired with one of the sensors. As a result, the iPhone X is the better option among the two when it comes to low light photography. It can achieve slower shutter speeds without blurring the photo, while the wider f/2.4 lens helps capture more light. Additionally, the iPhone XS Max and XS both feature Smart HDR which improves shots with high contract, ensuring all areas of the photo are well lit and detailed.
Also Read: Apple iPhone XS Max review
Samsung Galaxy S9/S9+
Thanks to it's newly introduced variable aperture mode, the Samsung Galaxy S9+ now clicks impressive low light shots. The aperture switches to f/1.5 to adjust for low light, which enables it to capture ample light for well-lit shots in dark conditions. The camera on the S9+ reduces noise and captures more details while colours don't fade out and the exposure is well balanced.
Also Read: Samsung Galaxy S9+ review
Samsung Galaxy Note 9
Samsung has been a stalwart in the camera phone space. Its latest flagships, the Galaxy Note 9 and the Galaxy S9 Plus are no different – they are the best smartphone cameras that Samsung has to offer so far, and they deliver in real world tests too.
The Galaxy Note 9, with its dual 12MP cameras, delivers great results in low light conditions. The primary 12MP wide-angle sensor comes with Dual Pixel PDAF and an aperture that varies between f/1.5 to f/2.4, and the secondary 12MP telephoto lens offers bokeh effects along with 2x optical zoom.
Features like OIS, PDAF and 2x optical zoom bring the Galaxy Note 9 almost at par with the Pixel 2/2 XL. Where Samsung stutters is in producing image detail, instead choosing to brighten the overall frame, sometimes unnaturally.
Also Read: Samsung Galaxy Note 9 review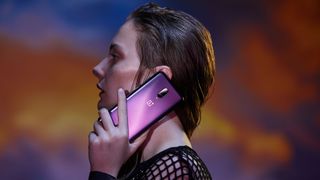 OnePlus 6T
The OnePlus 6T doesn't reproduce largely distinct pictures compared to the OnePlus 6. It has a 16MP and 20MP shooters still Sony sensors with f/1.7 apertures.
OnePlus has bumped up the size of the sensor on the main 16MP camera by 19%, and it now has a 1.22um pixel size (up from 1.12um), allowing it to let in more light and thus perform better in low-light conditions.
That's not all though, as the OnePlus 6T features OIS (optical image stabilisation) and EIS on the 16MP rear snapper, further improving low-light shots, and reducing camera shake and the consequent blurring. The 6T also introduced Nightscape mode which makes it easy for users to capture the night light.
Also Read: OnePlus 6T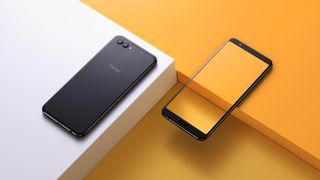 Huawei P20 Pro
The Huawei P20 Pro has three cameras arranged across its back. Main camera has an ultra-high resolution 40MP sensor. It is backed up by a 20MP black and white sensor that helps with processing, including decreasing image noise and improving dynamic range.
The third camera has a 3x 'zoom' lens and an 8MP sensor, letting you zoom into a scene without using digital zoom.
When you use the Huawei P20 Pro's Night mode, it merges a barrage of images over 3-6 seconds. It uses the OIS to produce well lit images and the software processing makes the shot look even more natural without fiddling with the details.
Huawei P20 Pro review
Nokia 8 Sirocco
The Nokia 8 Sirocco is the flagship from Nokia in 2018. Like other phones from the company, the Nokia 8 Sirocco's camera is backed by Zeiss optics. You get a 12MP main camera sensor alongside a 13MP telephoto lens, which lets you click pictures with blurred backgrounds and 2X zoom.
As for the low-light shots, the Nokia 8 leverages the f/1.8 aperture and 1.4µm sensor size to absorb light from the surroundings and reduce noise without compromising with the details. It reproduces bright colours even in dimly lit shots.
Nokia 8 Sirocco review