Ever since the Nintendo Switch was launched, it has taken the world by storm, fast becoming one of the most popular consoles yet. So popular, that it sells out within minutes of being discounted, as we saw in the last year.
And then there's the Switch Lite – a completely handheld iteration of Nintendo's console. It's cheaper, lighter and very much in demand. So if you want one, you'll need to be quick.
There are loads of Nintendo Switch deals on the internet, and right here is where you'll find all the best bargains and everything you need to know about them.
We're rounding up all the best Australian bundles and prices for the regular Nintendo Switch and the brand new Nintendo Switch Lite for this year's holiday season, right through to Boxing Day.
Best Nintendo Switch deals
Switch deals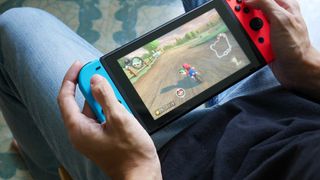 Switch Lite deals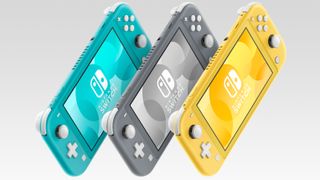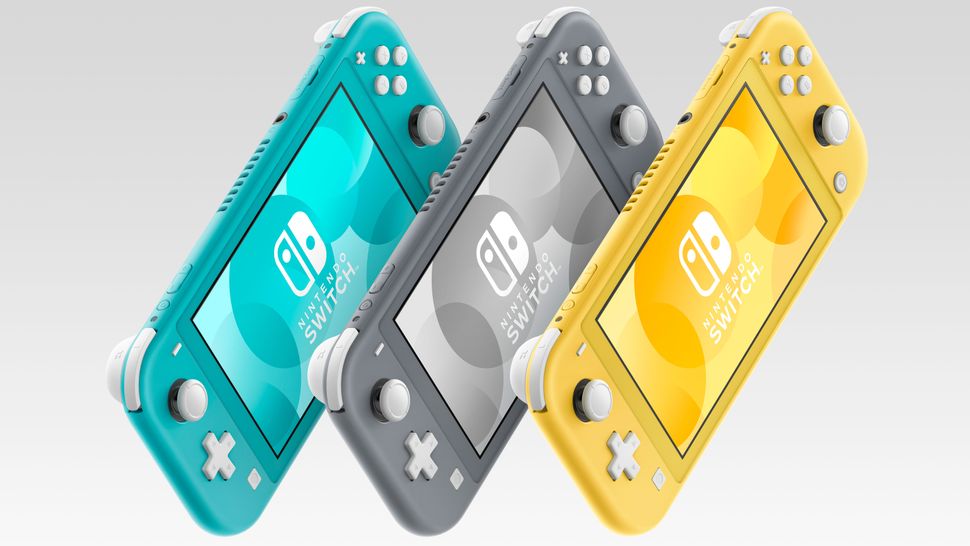 The handheld-only Nintendo Switch Lite is costs just AU$329. That's the price with no games and we wouldn't expect much of a discount on Black Friday, in all honesty, as it'll still be far too new. Of course, a retailer like Amazon Australia may surprise us with some massive savings on Switch Lite consoles!
Some might be lucky and find a bundle with a free game, but we think getting one for half price is more realistic or maybe some accessories.
At AU$140 less than a full Switch, the handheld-only console could be a big hit. However, the fact it's a cheaper version of the console really ruins the chances of any official and permanent discount on the original model, as the two are quite different.
Switch game deals
Switch controller deals

Ok, let's do this. What prices do we expect, or really hope, to see Black Friday Nintendo Switch deals go for? Well, let's be optimistic and say we'll get something better than last year's best.
In Australia we'd expect to see that AU$389 price come back for the console on its own, as nobody has offered it that cheap since. We're also going to assume that the Nintendo Switch Lite could see its own hefty discount to around the AU$260 mark.
There will probably be lots of other deals with third-party games (titles not published by Nintendo itself) that could go a touch cheaper, or maybe include more games at once or a mix of third-party and Nintendo titles. NBA 2K20, Monster Hunter Generations Ultimate, Crash Team Racing and more are prime for discounts and bundles.
You're probably thinking these prices are a bit expensive for a console that's been out since March 2017? We completely agree, but keep in mind that we did get a new Switch hardware revision in July of this year, which provided significantly better battery life. Nintendo also hates discounting its own hardware (just like its own games) so it's not exactly known for going out of its way to knock money off the base price or sell large amounts of stock on the cheap to its suppliers.
Don't forget the Nintendo Switch has sold really well since launch, too. It's a natural at retail, it's got the TV ads running all year keeping it in the public's mind for Christmas presents and the portable nature of the console makes it popular over the summer too for taking on holidays or keeping kids quiet in the back of the car.
With demand as strong as it is, Nintendo and its retail partners know too well it's going to sell well regardless of whether the bundles really offer any massive discounts.
But we know there will be some treasure, hidden amongst all the bloated bundles and we'll be right there to highlight them for you.
What about the 'newer' Nintendo Switch?
While we're not getting the much-rumored Nintendo Switch Pro anytime soon, but as we mentioned above Nintendo has recently released a slightly improved version of the Switch with a longer-lasting battery. This is the only change and it will eventually phase out the older version in stores.
The old version's model number was HAC-001 and the box featured a lifestyle image with a hand grabbing the console. While the new model number is HAC-001(-01) and the box has an all-red background and no hand (see above).
The new model is priced the same as the older one, so that's the one to go for if you have a choice depending which one is added to the bundles over the Black Friday and Cyber Monday Nintendo Switch deals events.
The best Nintendo Switch deals from last year