Supported
How much does a VPN cost?
Even free VPNs can come with a price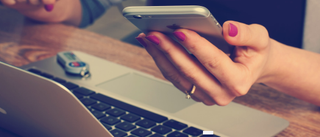 (Image credit: Unsplasu / Firmbee)
Using a VPN these days is just a matter of common sense. As more people make use of public WiFi and many ISPs are required to record their clients' browsing data, using the secure encrypted connection offered by VPNs is a great way to keep your personal information safe.
If you aren't convinced that a VPN is right for you, check out our guide to everything you need to know about VPNs.If you're already sold on using a VPN, your next step is to choose a suitable provider that keeps you safe and matches your budget.
Are VPNs free?
Subscribing to the very best free VPNs may be easy and not cost anything upfront. But it's debatable whether any VPN is really free, and you could end up paying down the line and in more than money.
In the first instance, these VPN providers are offering their bandwidth free of charge. Some support themselves through making you watch ads. Others may be selling your data to third parties, there's really no way to be sure.
Even reputable free VPN service providers may have to restrict your over download and upload speeds or certain types of traffic like Bittorrent. You also may not be able to connect as many devices to the service or have as much control over different VPN protocols.
Paid VPN services can start from as little as $3 a month and are less likely to have these drawbacks.
Subscription savings
One of the very best ways that you can save on a VPN service is by looking at all the subscription plans on offer. For instance, low cost VPN provider Surfshark is currently offering a 24-month subscription : those prepared to pay upfront will get a staggering 84% discount on their regular monthly rate, plus an extra two months free. This effectively comes to just over 2 dollars per month.
Some subscription offers also include bundled extras. For instance, TechRadar readers can benefit from and get an extra 3 months free and unlimited secure cloud backup from Backblaze included with an annual plan, saving you the cost of purchasing a separate backup service.
For comparison, we've also tested out the best cheap VPN providers.
Off-grid VPNs
When you subscribe to and use a VPN your IP address is visible. Your provider can also monitor which services you're using and the sites you visit.
These days many VPN providers offer assurance to users by promising to keep "no logs". This is a specific promise not to harvest personal data, such as which websites you're accessing. Given that it's not easy to take their word for it, but the very best private VPN providers have their "no log" policies audited by a third party.
For an extra layer of anonymous browsing, rather than use a credit card, consider finding a VPN provider that accepts payment in Bitcoin such as Cyberghost.
Full throttle
As you've already learned, some "free" VPN providers are forced to limit your connection speeds in order to be able to offer their service. In the nature of things, your connection is always going to be slowed slightly through being routed via an encrypted VPN tunnel. Still, there's no reason why your downloads or streaming should be cut off.
When subscribing, make sure to check your VPN provider's terms carefully to see if there are any "Fair Use" clauses related to speed and bandwidth limits. Certain providers may also try to slow down specific types of traffic such as streaming video or Bittorrent.
Even if it involves paying a little more, consider using a VPN provider who doesn't impose these kinds of limits. For instance, not only does NordVPN not restrict your connection speeds but a number of its servers are specifically designed for using the VPN for torrenting.
VPN kill switches
Whilst your devices are connected to a VPN, your data is protected via an encrypted tunnel. Anyone monitoring your connection would only be able to see you're connected to the provider but not what you're doing.
However, there are times when even the best of VPN providers can fail and the connection isn't properly established. Some VPN providers will revert back to your regular, unencrypted connection without telling you. Others may make use of a VPN kill switch to shut down your device's internet access until a secure connection can be established.
Not all VPN providers offer this service - some don't include this function and others may charge extra. Make sure to select a VPN provider that includes this in your subscription : for instance NordVPN's Windows App will shut down all internet connections in case of an error until you're safely connected to the VPN again.
Dedicated IPs for VPNs
Most people using VPNs do so to protect their legitimate but private online activities. But bad actors use VPNs to hide their attempts to hack and defraud innocent people. This can be an issue if your VPN provider shares IP addresses between you and other users.
Whilst admittedly your own activity might be more anonymous this way if a website or service chooses to ban that IP address for bad behaviour you may not be able to access it. When looking over your VPN subscription plan, see if they offer a dedicated IP address for VPN so you can stay safe from this
VPN costs in conclusion
It may be an old-fashioned saying but "You get what you pay for" applies very strongly to VPNs. If you choose a provider based on cost alone you run the risk of your data being compromised or having your online enjoyment ruined by others.
Take some time to carefully review each plan offered by providers to make sure they offer exactly what you need to stay safe online : anything else is a false economy. To help you make the right choice, see our guide on how to choose the right VPN for you.
Are you a pro? Subscribe to our newsletter
Sign up to the TechRadar Pro newsletter to get all the top news, opinion, features and guidance your business needs to succeed!
Nate Drake is a tech journalist specializing in cybersecurity and retro tech. He broke out from his cubicle at Apple 6 years ago and now spends his days sipping Earl Grey tea & writing elegant copy.