Are there any truly 'free' VPNs?
Features
Contributions from
last updated
Look far and wide with both eyes open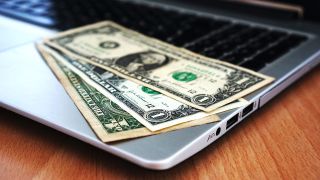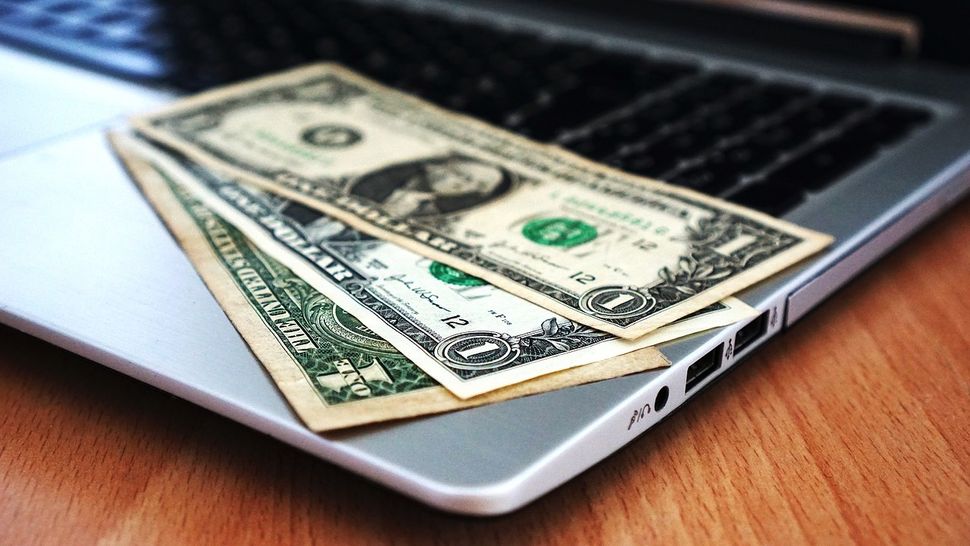 (Image credit: Pixabay)
For those in the know, the best VPNs have become an important tool to safeguard your privacy, providing a higher level of security when using public Wi-Fi, protecting from hacking, and bypassing geo-restrictions to access content.
There are plenty of both the best free VPNs and paid options. However, the latter have all types of plans from monthly subscriptions, to lifetime 'pay once, use forever' offerings - and everything in between.
Many users are better off with a paid VPN plan, that can protect all their devices, has servers in the major countries, unlimited data, high throughput rates, a robust no logs policy, and a customer service department in case support is needed.
Free, with downsides
That being said, a casual VPN user might feel that they've no other choice but to go for a free VPN.
You need to be aware that finding a decent one too often involves some serious compromises, so look and compare exactly what you are getting before blindly signing up.
A number of paid VPNs offer a free tier, often dubbed 'Freemium', but these offerings are limited with a low monthly data allotment, and often the restriction of a single supported device, fewer available servers, lower priority for transmitted data, and less options for customer service.
Still, for those folks that think a 4-cylinder under the hood of their Mustang is a palatable idea, these freemium VPN services can get the basic job done.
Also, if the user collects and installs several of these, it is possible, with enough effort, to get adequate data to last the month with lighter usage.
As for the supposedly 100% "free" VPN services, you may find yourself facing similar restrictions. Some may impose a download cap or 'throttle' certain types of traffic like streaming video. Most VPN users don't mind this as they think that the provider is trying to be fair to everyone.
Still, you need to remember that the only way that a VPN provider can restrict your service in some way is by monitoring your connection: either by counting the number of data packets linked to your account, so they can cap them or by actually inspecting them to find out exactly what you're accessing. You then have to trust that the VPN provider immediately deletes this data once it's served its purpose until next time you go online.
Since "free" VPN providers often make money from selling data about your browsing habits (see below), this is asking quite a lot.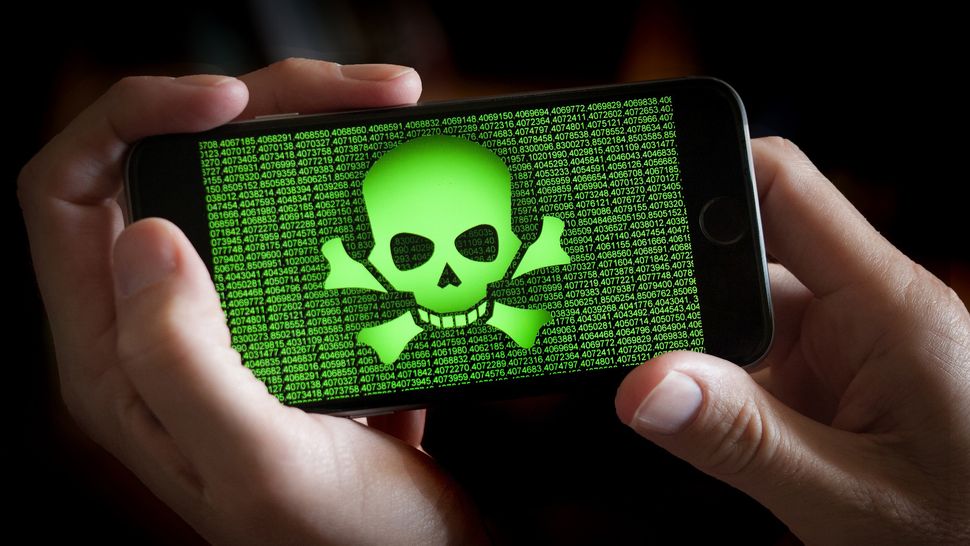 Limited locations
Using a VPN for streaming is a popular reason for getting one installed, letting you access geoblocked content. For instance, if you live in Germany ordinarily you couldn't stream video from Netflix USA. If you connect to the internet via a VPN server in the USA however, the online service will believe you're in that country and should offer you content accordingly.
Assuming you can find a free VPN provider who will offer you the kind of fast, unmetered connection to stream video, you'll most likely still run into difficulties.
Online providers actively try to block users who try to access them via a VPN, for example, by blocking the IP address of known servers. This isn't usually a problem for a major paid provider such as NordVPN, as you can simply switch to another of their thousands of servers, which may not have yet been blocked by the streaming service. Free VPNs have far fewer servers and they're easier for websites to detect and block. Not ideal if you're looking for the best Netflix VPN service to stream geoblocked content.
Slow speeds
While we're on the subject of limitations, if you use a VPN you'll likely experience very slow connection speeds.
When you connect to a VPN service, you're routing all your data traffic through one of their servers before accessing the Internet at large. In the nature of things this takes longer than accessing the internet directly : still, a paid provider can afford powerful servers with large amounts of bandwidth. It's also likely their software can automatically select a VPN server near to you, which should speed up your connection as much as possible.
Free VPN services will almost certainly have fewer servers and offer you limited bandwidth. Not only will your connection be slower, you may also find that certain types of activities like streaming video or downloading via P2P are restricted or blocked altogether.
Paid providers not only can deliver the speed you need, but some even have specialist servers for activities like downloading torrents or watching online films. Think carefully before you decide against handing over a few dollars per month.
Malware - no extra charge
Using a mobile device is a risk, with data being transmitted both over the Wi-Fi and cellular radios, and unencrypted at that. Users must be aware of this, as Android VPNs are quite popular, with millions of downloads.
However, these free VPNs tend to be a hotbed for all types of malware, particularly on the Android platform, which tends to be less curated than in the iOS App Store. In 2019 it was reported that of 150 free VPN apps studied by Top10VPN, astonishingly, 27 of these apps came up positive for malware when scanned with VirusTotal, an anti-malware utility.
Google also hasn't helped the situation by insisting that even legitimate Android VPN app developers can no longer block their ads.This involves harvesting data about users to display 'targeted advertising', so can put your data at risk.
Apple users can't afford to be complacent either. In 2015, security researchers at AliBaba discovered that a corrupted version of Apple's XCode development environment, nicknamed 'XcodeGhost' was being downloaded from Chinese websites. Any apps created with XcodeGhost would be injected with malware, unknown to the developers.
Apple admitted that 21 iPhone apps on its store had been infected and removed them but the actual number was estimated to be around 4,000. VPN apps are a good target for this type of malware, as in the nature of things people using a VPN want to keep their data private.
There also have been previous stability issues, and concerns about privacy with the Opera browser's built-on VPN. Previously it ran through SurfEasy, but now Opera runs the VPN in house.
It's worth noting that it's reintroduced this free VPN integrated into the Android Opera browser (the standalone VPN got pulled from the mobile browser). We continue to watch this carefully, as it does offer a free VPN for Android with unlimited data from the Opera browser that otherwise has a solid track record.
The best way to stay safe from malware masquerading as any of the best mobile VPN apps is only to download 'client' apps from official sources.
Even if you're using the Google Play or Apple app stores, make sure to check the 'information' pages to make sure that the developer name and website matches that of your VPN provider.
Of course, this won't protect you if the developer deliberately includes malware in their software. If this is a worry, consider installing OpenVPN Connect on your mobile devices. This is open source software, which means the code is freely available to be examined online by experts for bugs and malware. The only catch is that your VPN Provider must support the OpenVPN protocol for it to work.
Trading the ads out for... more ads
A primary reason to use a VPN is to avoid those pesky ad trackers, to regain a user's privacy while they are online. However, ad trackers tend to be a profitable business, and a free VPN is eager to make a profit somehow. Therefore, it is quite simple for the VPN to track the user, and then sell the resulting data to a third-party advertiser.
This is not a hypothetical by the way. Hotspot Shield, from AnchorFree, which was installed on 10 million Android devices at the time, was reported to have: "Actively injected JavaScript into web pages, and redirected e-commerce traffic to AnchorFree's partners."
Dismally, many of these Android free VPN apps also got overly grabby with the phone's data, and went into the user's other accounts, including text messages. Finally, yet even more concerning, some of these VPN apps did not even encrypt the user's data via a tunneling protocol; in other words they did not perform the core function that a VPN should, making this a situation of 'risk without reward'.
A 2016 CSIRO study revealed that just 28 percent of free VPN providers didn't use embedded any third-party trackers for data analytics, tracking, or advertising purposes. There's also no way for you, as the end user to be certain about which ones fall into which camp.
Running a VPN service is expensive and even these so-called free VPN providers have to pay for the server bandwidth they offer somehow. This is why many of them explicitly state in the VPN privacy policy that they sell your user data. The list includes some big names such as OperaVPN and Hola.
Not all "free" VPN services are as honest about how they collect your data and what they do with it. Some may actually inject targeted ads or refer you to affiliate links in order to make a fast buck off you at the expense of your privacy.
Fortunately the solution is simple: use a reliable, paid VPN provider instead of one which makes money from selling your personal data.
Know what you're getting into
Free VPN software is literally 'The Wild West,' with major disclaimers, and caveat emptor certainly applies - you need to apply a healthy dose of skepticism when considering going the freebie route.
The argument can seriously be made that there really are no free VPNs, as these companies need to make some money somehow, and therefore the user's data gets monetized into a revenue stream, which goes against a critical primary reason to employ a VPN - to regain privacy.
This is why we strongly recommend against using any free VPN service, unless of course you're signing up for a free trial for a paid VPN service. Some major VPN providers offer this. Others let you try out the service for just one month but offer you a refund if you're unhappy with the service. Either way you'll have enough time to see if the VPN is right for your needs.
Are you a pro? Subscribe to our newsletter
Sign up to the TechRadar Pro newsletter to get all the top news, opinion, features and guidance your business needs to succeed!
Jonas P. DeMuro is a freelance reviewer covering wireless networking hardware.