The new Nextbase iQ might just be the smartest dash cam ever made
Pre-orders for the 4K dash cam with AI are open now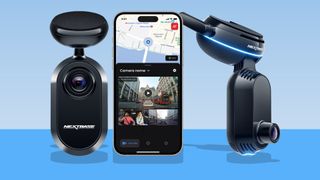 (Image credit: Nextbase)
We'd forgive you for thinking the dash cam market had matured to the point of no longer being exciting – but hold on, because the AI-powered Nextbase iQ could be about to prove us all wrong.
Announced way back in January 2022, it would be fair to say the iQ has endured a lengthy gestation period. But it's finally here and it's safe to say we're pretty excited about the technology on offer.
This is a 4G-connected dash cam system that records up to three different views at once (forwards, rearwards and into the cabin), at up to 4K resolution. It also promises artificial intelligence and radar for some seriously smart surveillance features, such as the ability to spot someone loitering near your car, and even estimate the speed and trajectory of nearby vehicles.
Nextbase wants consumers to see this as a dash cam crossed with a smart security camera, a video doorbell and a GPS-equipped, 4G-connected vehicle monitor, driver assistant and theft deterrent, all rolled into one. It's also pitching the iQ as a platform, onto which the company can add new features via future over-the-air updates.
From what we've seen of it so far, it looks like a strong contender for our best dash cams buying guide. Here's everything you need to know about it.
Nextbase iQ: models and pricing
Let's tackle the hardware first. There are three versions of the Nextbase iQ, with their only difference being the resolution of the front-facing camera. The range begins with the 1K version, which records at 1080 x 1920p, also known as full HD, and which is priced at $499.99 / £349. The mid-range iQ is called the 2K; this records at 2560 x 1440p and costs $599.99 / £399. Finally, the flagship 4K version of the iQ shoots at a resolution of 3840 x 2160p and is priced at $699.99 / £449.
All three have the same 140-degree field-of-view and the same interior-facing camera. This records the cabin of your vehicle at full HD through a 180-degree lens with infrared night vision. Nextbase will also offer a rear-facing camera. This attaches to the main unit with a cable, records at 2K resolution through a 140-degree lens and is priced at $199.99 / £149.
A dash cam with 4G
As well as GPS, Bluetooth and Wi-Fi, the Nextbase iQ is one of only a handful of dash cams to have its own 4G connection. This is provided by Vodafone in the UK and Europe and T-Mobile in the US, and is used to connect the dashcam to its own smartphone app and to Nextbase's cloud storage service.
This connection means you can view a live stream from the dash cam on your phone, anywhere in the world, and footage is automatically uploaded to the cloud when a collision is detected.
Both of these features also work when the car is switched off, because unlike some other dash cams, the Nextbase iQ is powered by your vehicle's OBD II socket. This is a feature of almost every vehicle and is usually found in one of the front footwells. Unlike USB ports or the 12-volt lighter socket, the OBD II port provides constant power from the car's 12v battery, even when the vehicle is switched off.
This means the iQ's G-force sensor and radar remain active, and the system is ready to boot up and fire a notification to your phone when a parking prang is felt, or when movement is detected nearby. It also means you can check in on your car remotely from anywhere.
Nextbase says the iQ keeps an eye on the voltage of your car's battery, and if this falls below a certain level the system will shut down to prevent your car being unable to start. So long as the car is driven every few days, the battery should retain enough power to keep the iQ active between drives, Nextbase says.
Another trick up the iQ's sleeve is called Witness Mode. When activated by voice command, this sends a text message and email to two of your emergency contacts, containing a link giving them live access to the iQ's cameras and microphone.
Nextbase says this could be useful in incidents where the driver feels nervous or vulnerable and would benefit from having both video evidence and a live witness. As well as providing a live stream, Witness Mode automatically uploads video to the cloud and, like all other recordings made by the iQ, saves a copy onto the included microSD card too.
Lastly, an Emergency SOS feature can be configured to alert local emergency services when a heavy impact is detected and the driver does not respond to prompts from the dash cam.
The iQ's connected features are available via two subscription tiers. These are called Protect and Protect Plus, and are respectively priced at $9.99 / £6.99 and $19.99 / £9.99 a month. The iQ also works as a traditional, unconnected dash cam without a subscription in place.
Over-the-air updates
Nextbase says it plans to add extra features to the iQ via future over-the-air updates. These include Guardian Mode, which can be used to keep a vehicle owner informed of its location when driven by other people, such as a valet, a mechanic or their children.
Push-to-talk will also be added after launch, and will enable the app to be used to speak directly to the driver (or potentially a thief) using the iQ's 4G connection, speaker and microphone.
Finally, the company plans to roll out a feature called Roadwatch AI, where the dash cam's computer vision chipset is used to track the speed and trajectory of surrounding vehicles, as well as pedestrians, cyclists and scooters. This will add their speed to video recordings, and also help issue warnings to the driver in real-time.
There's a lot to digest here, and while the iQ certainly isn't cheap, we're excited to see what such a feature-packed dash cam can deliver once it's installed and used in the real world.
You might also like
Sign up for Black Friday email alerts!
Get the hottest deals available in your inbox plus news, reviews, opinion, analysis and more from the TechRadar team.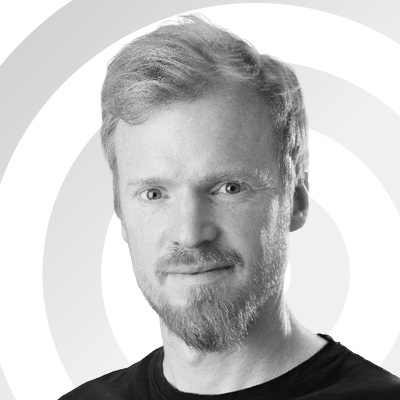 Tim is the Cameras editor at TechRadar. He has enjoyed more than 15 years in the photo video industry with most of those in the world of tech journalism. During his time as Deputy Technical Editor with Amateur Photographer, as a freelancer and consequently editor at Tech Radar, Tim has developed a deeply technical knowledge and practical experience with cameras, educating others through news, reviews and features. He's also worked in video production for Studio 44 with clients including Canon, and volunteers his spare time to consult a non-profit, diverse stories team based in Nairobi. Tim is curious, a keen creative, avid footballer and runner, and moderate flat white drinker who has lived in Kenya and believes we have much to enjoy and learn from each other.