Why you can trust TechRadar We spend hours testing every product or service we review, so you can be sure you're buying the best. Find out more about how we test.
For the BlackBerry Q5, messaging is one of its big selling points. It's looking to attract the younger, always-on generation who spend all hours of day and night texting, tweeting and BBMing fellow peers.
Of course the physical keyboard is a key USP for those looking for a complete typing solution in their pocket, but more on that on the next page.
All your standard forms of communication can be found onboard the BlackBerry Q5, from texts, emails and BBM to the official Facebook, Twitter, Foursquare and LinkedIn apps that all come pre-installed.
The main attraction on BlackBerry 10 devices, however, is the BlackBerry Hub, which is one gigantic unified inbox for all forms of messages and notifications from the various messaging applications installed on the Q5.
This is accessed by sliding from left to right on the home screen, or by sliding up from the base of the screen to see the new notification icons on the left - known as Peek - and then to the right to enter the BlackBerry Hub.
On the whole it's a generally well designed system, but there are some niggles. If you're reading a message and exit the Hub while still in that message stream, peeking back at the hub to check a new notification doesn't automatically show your inbox, but the message you were last in.
This sort of makes the whole system a bit pointless unless you remember to navigate back to the main Hub page after reading every message - plus the Q5 still counts that message as new in until you return to the hub. It's just a bit frustrating.
You don't have to view all your notifications in a combined inbox if that's all a bit much. Hit the button in the bottom-left corner and select a particular account/service you wish to view - which makes things a little simpler on the screen.
The 3.1-inch display on the BlackBerry Q5 causes a bit of a problem here, because long messages require a lot of scrolling, as only a small amount of text can fit on the screen at once.
For seasoned BlackBerry users this won't be a problem, as you'll be upgrading from equally small screens on the Bold and Curve ranges, but for anyone who's used an iOS, Android or Windows Phone handset, the lack of screen real estate is an obvious issue.
Even scrolling through your inbox is a hassle, since you can only get about four messages on the screen at once, so if you're going back through your emails, prepare yourself for lots of finger sliding.
We were pleased to see that the BlackBerry Q5 was able to properly handle HTML emails, enabling you to zoom out to the full width of the missive to avoid annoying sideways scrolling.
While the 720p resolution is sharp and clear, its diminutive size means that only those with good vision will be able to read emails in this zoomed-out form - so you'll probably end up going sideways as well as down anyway.
You can sync as many email accounts as you wish, and unlike with the BlackBerry Q10, the BlackBerry Q5 had no trouble pulling in our Gmail messages.
The keyboard below the screen also offers various shortcuts for replying to messages and emails quickly. Hitting the 'R' or 'L' keys while reading an email will send you straight to reply or reply all.
Meanwhile, 'F' will forward the message and pressing 'W' will see the message flagged for attention later - it's a simple, yet effective implementation, and those who spend a lot of their day emailing will find it a great benefit.
As we mentioned during the Interface section of this review, the QWERTY keyboard on the BlackBerry Q5 enables you to take advantage of Instant Actions, which enables you to fire off a quick message without having to even go near the BlackBerry Hub.
From the home screen or app list you can just start typing, for example, "Email Keeley", "BBM Tom" or "text Sam" and the BlackBerry Q5 will bring up contacts of that name.
You just need to select the address/phone number you want to send the message to and it'll stick you straight into the relevant new message template.
The BlackBerry Q5 goes one step further, however, when it comes to Facebook and Twitter.
Just type "Tweet" or "Facebook" and then your status and the Q5 will recognise the social plugins, enabling you to post to the networks direct from the Instant Actions screen.
It's a system that works really well and there is an obvious speed advantage as you don't have to navigate your way to the correct app before you can start tapping out your thoughts.
Of course the BlackBerry Q5 wouldn't be complete without the inclusion of BBM (BlackBerry Messenger), which gives users free instant messaging with friends between BlackBerry handsets - although it will soon be rolled out to Android and iOS devices too.
Signing in with your BlackBerry account details will see all your BBM contacts automatically transferred over to the Q5, ensuring you don't miss anyone out when you switch phones.
It's not just text-based messaging that BBM supports, however, oh no. You can now make voice and video calls with your other BlackBerry chums, and there's even the option to screen share, which enables one of you to show the other person what's on your screen.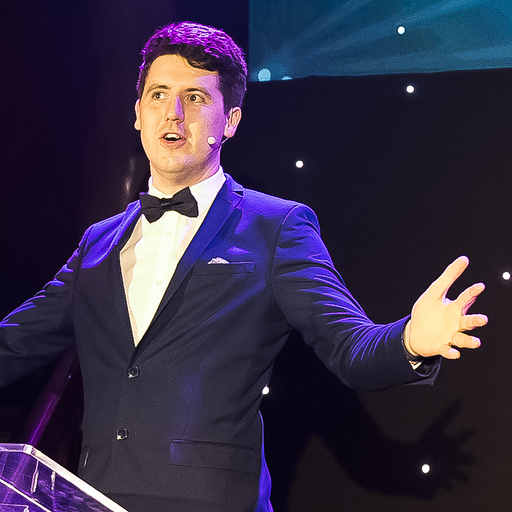 John joined TechRadar over a decade ago as Staff Writer for Phones, and over the years has built up a vast knowledge of the tech industry. He's interviewed CEOs from some of the world's biggest tech firms, visited their HQs and has appeared on live TV and radio, including Sky News, BBC News, BBC World News, Al Jazeera, LBC and BBC Radio 4. Originally specializing in phones, tablets and wearables, John is now TechRadar's resident automotive expert, reviewing the latest and greatest EVs and PHEVs on the market. John also looks after the day-to-day running of the site.