Why you can trust TechRadar We spend hours testing every product or service we review, so you can be sure you're buying the best. Find out more about how we test.
Verdict
The Huawei P20 Lite may be the cheapest phone in the 2018 P-series roster, but it arguably provides poorer value for money than the premium Huawei P20 and Huawei P20 Pro.
Its all-screen design certainly looks the part, and the phone has an attractively small footprint given the size of its display. But in practical terms, the wider Android ecosystem still doesn't seem quite prepared for iPhone X-like notches.
Elsewhere, a disappointingly sub-par chipset means that you can get better performance for much less money, while the P20 Lite's dual-camera setup is solid but not the selling point of the rest of the range.
Need an alternative?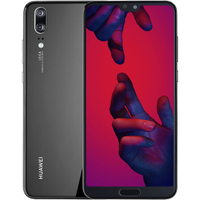 10 best cheap phones you can buy today
The Huawei P20 Lite is an excellent budget Android phone but there are loads of alternatives out there. Phones like OnePlus 6T, Moto G6, and LG Q6 all offer excellent features and performance for far less than the latest iPhone or Samsung flagship. Take a look at your best options in this guide!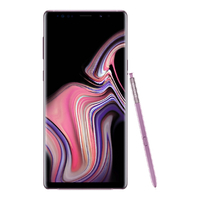 10 best Android phones you can buy today
If you just want to see our guide to the latest and greatest Android phone, look no further! This guide focuses on top models so if you're after something on the cheap end of the market then the guide above is the one for you!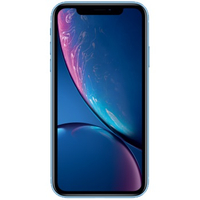 15 best smartphones you can buy today
If you're ambivalent about which phone, brand or OS you want then you should take a look out our definitive list of the 15 best phones in the world today!
Who's this for?
If you like the new Apple-inspired design direction Huawei has taken with the P20 family but not the premium price, the Huawei P20 Lite could be for you. There aren't many alternatives at around £300 (roughly $455 / AU$580) if you think the notch is this year's must-have feature.
Should you buy it?
The Huawei P20 Lite goes much further towards a true all-screen approach than almost any other mid-range smartphone. However, the practical value of that notch remains in question given the related software limitations and lack of app support.
Performance also seems to have been compromised in Huawei's effort to hit a particular combination of notch and price. It's a solid and attractive phone, but you can get better for less if you're willing to accept a more traditional screen shape.
Not convinced by the P20 Lite? Consider one of these instead:
Moto Z2 Play
The Moto Z2 Play also offers a cut-down take on a flagship phone for a similar amount of money.
While it lacks the Huawei P20 Lite's distinctive all-screen design, the Moto Z2 Play has it's own gimmick in the form of modular functionality.
It also benefits from a near-stock Android experience, which is a big advancement over Huawei's clunky EMUI. The main drawback is that it's likely to be replaced in the coming months.
Read our full Moto Z2 Play review
Honor 9
Honor might be Huawei's cheaper sub-brand, but its flagship phone from 2017 offers a much more appealing buy than the Huawei P20 Lite.
Now available for slightly less than Huawei is asking for the P20 Lite, the Honor 9 offers vastly superior performance, a better camera and the same EMUI software experience.
That said, the Honor 9 forgoes the Huawei P20 Lite's all-screen design, with a rather chunky forehead and chin.
Read our full Honor 9 review
Essential Phone
If you're willing to spend around another £100/$100, you can get a far more capable (though still flawed) notch-sporting Android phone with a more extensive roster of features.
The Essential Phone features a sharper 1312 x 2560 display, a way faster (and better-supported) Snapdragon 835 chipset, 128GB of storage, and cleaner software than its notched rival.
Now that it's dropped significantly in price, the Essential Phone is genuinely worthy of consideration if you're obsessed with the notch.
Read our full Essential Phone review
First reviewed: May 2018
Many thanks to Vodafone for providing us with a Huawei P20 Lite for review