Why you can trust TechRadar We spend hours testing every product or service we review, so you can be sure you're buying the best. Find out more about how we test.
Canon EOS Rebel T7i / 800D review: performance
6fps burst shooting not as fast as mirrorless rivals
User guide on camera helpful for new users
Strong 600-shot battery life
Thanks in part to the Digic 7 image processor, Canon has managed to boost the continuous shooting speed to 6fps in the T7i. It's a modest jump, though, and with mirrorless rivals offering faster burst shooting this is another area where it's a shame that Canon hasn't been tempted to try and squeeze out even more performance from the new camera.
Battery life has seen a big improvement though, and many mirrorless rivals would struggle to match the T7i / 800D's 600-shot capacity. There is a caveat though, as solely using the rear display, if that's how you like to shoot, will see battery life drop to 270 shots, while it lags behind its closest rival, the Nikon D5600, which can take an extra 220 shots (820 in total) before the battery will need recharging.
Getting to grips with creative photography can be daunting for new users, which is where the graphical Guide Mode on the likes of the Nikon D3500 has done really well in the past, so it's welcome to see Canon introduce something similar on the T7i / 800D.
Canon has introduced a clean-looking graphical interface that helps users by explaining settings, and offering advice on what effects each will have on the final shot. For instance, if you're in Aperture Priority mode the display will illustrate what settings are needed for a blurred or sharp background, with additional info being displayed to help you further understand what's going. For new users this will certainly be of benefit, while more more experienced users can disable this feature in the menu if they wish, and stick with Canon's more traditional menu system.
The T7i / 800D uses the same 7560-pixel RGB+IR metering sensor as the T6i / 750D, with 63-zone Evaluative, Partial, Centre-weighted and Spot metering options. The evaluative system does a good job most of the time, but it's worth keeping in mind that the weighting applied to the active AF point can mean you need to use exposure compensation in high-contrast situations; we experienced a couple of occasions where the same shot threw up two different exposures simply because we shifted the AF point slightly.
The white balance system performs very well, while the option of an Ambient Auto White Balance mode has its uses, delivering slightly warmer results that can be welcome, while White Priority can deliver clean, neutral results even in artificial lighting.
Canon EOS Rebel T7i / 800D review: image quality
ISO100-51,200
Noise performance much improved
Pleasing color rendition
The EOS Rebel T7i / EOS 800D's new 24MP APS-C CMOS sensor performs very well. While there's probably not much to choose between this new sensor and the one in the T6i / 750D in terms of out-and-out resolution, with both performing very well, it's improvements elsewhere that make the difference.
Perhaps the biggest improvement in this camera was the way it handled noise. Images appeared very clean at low sensitivities and displayed good saturation, but it's further up the sensitivity range where the big improvements are evident.
Raw files edited in Adobe Camera Raw looked very good, with images looking very clean even at ISO 6400. While there's some luminance (grain-like) noise, it's very fine in structure, and there's hardly any noticeable chroma (color) noise present. Saturation has suffered a touch however, although it's still very good.
As you'd expect, image noise is much more pronounced at ISO 25,600, with saturation and detail suffering on top of more noticeable noise. Despite this though, results are still pretty sound all things considered. We'd avoid using this setting where possible, but it does provide that bit of flexibility if you really need to get a shot in poor light.
As we've come to expect, colors are pleasing when it comes to JPEG output, although images arguably lack the 'bite' and clarity of some those from some rival cameras, so we'd suggest tweaking one of the Picture Styles or shooting raw.
Dynamic range is also that bit better, but still not quite a match for rivals – there's just not the same latitude in raw files to recover highlight and shadow detail as with, say, the D5600 or X-T20.
This isn't unique to the EOS Rebel T7i / EOS 800D by any stretch, but to make the most of this camera you'll want to ditch the 18-55mm kit lens as soon as you can – there's some pretty pronounced distortion present, while sharpness could be better. Fortunately, there are a wealth of optics out there that will do the well-performing sensor justice.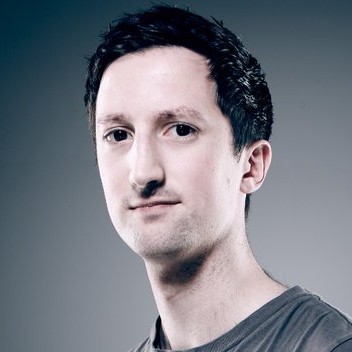 Mark is TechRadar's Senior news editor. Having worked in tech journalism for a ludicrous 17 years, Mark is now attempting to break the world record for the number of camera bags hoarded by one person. He was previously Cameras Editor at Trusted Reviews, Acting editor on Stuff.tv, as well as Features editor and Reviews editor on Stuff magazine. As a freelancer, he's contributed to titles including The Sunday Times, FourFourTwo and Arena. And in a former life, he also won The Daily Telegraph's Young Sportswriter of the Year. But that was before he discovered the strange joys of getting up at 4am for a photo shoot in London's Square Mile.