NordVPN Sonar wants to stop phishing attacks hitting your browser
NordVPN is fighting AI with… AI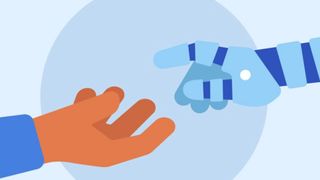 (Image credit: NordLabs)
Popular VPN maker NordVPN has jumped on the artificial intelligence bandwagon with a new browser extension designed to protect users from phishing attacks.
The tool, called Sonar, uses the same LLM technology that underpins ChatGPT to detect phishing emails and protect individuals from cybercrimes.
Sonar is the first experimental project to have been launched under the NordLabs platform, and looks to be just the first of a series of tools coming including another one as early as this month.
NordVPN Sonar extension uses AI
According to Vykintas Maknickas, Nord Security's head of product strategy: "AI tools have facilitated the automation of a significant portion of phishing attacks, and it is anticipated that the frequency of such attacks will escalate in the future, posing a significant cybersecurity threat."
Maknickas says that leveraging AI to combat rising cases of cyberattacks fuelled by AI is like fighting fire with fire. AI has recently been regarded as a powerful tool for combatting cyberattacks for its ability to process huge amounts of data quickly. This, along with high levels of accuracy, can prevent attacks in almost real-time.
The tool is designed to warn users of the likelihood that the email they have received could be part of a phishing campaign, highlighting the portions of the email that look suspicious.
The company said that those who have already signed up to the NordLabs platform can expect approval to install the browser extension soon, and even those who have not signed up can do so via a waiting list.
Initially, Sonar will only be available to Gmail users, specifically those accessing the email service via the Google Chrome, the most popular browser around. More platforms are set to be added at a later date.
Despite the project's infancy, the second experimental tool has already been confirmed for a September release: another AI-enabled tool designed to point out AI-generated images from real ones which will be called Pixray.
NordVPN is asking its customers to test Sonar and future experimental projects for free, but a company spokesperson confirmed that it is too early to be able to offer insight into pricing and availability.
TechRadar Pro got early access to try the tool, which neatly integrates into the Gmail interface in Chrome. We were able to scan individual emails with one push of the button, and noticed that some legitimate emails were flagged as presenting a "high phishing risk" due to urgent language, external links, and the offer of exclusive data. In reality, this particular email was another press release and so exclusive information would be expected, but the fact that the tool was able to spot this shows how valuable it can be in eliminating threats.
More from TechRadar Pro
Are you a pro? Subscribe to our newsletter
Sign up to the TechRadar Pro newsletter to get all the top news, opinion, features and guidance your business needs to succeed!
With several years' experience freelancing in tech and automotive circles, Craig's specific interests lie in technology that is designed to better our lives, including AI and ML, productivity aids, and smart fitness. He is also passionate about cars and the decarbonisation of personal transportation. As an avid bargain-hunter, you can be sure that any deal Craig finds is top value!