A Google Pixel Fold's screen broke already. Should you be concerned?
First gen woes remind us of Galaxy Fold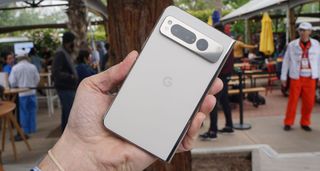 (Image credit: Future / Lance Ulanoff)
While the Pixel Fold remains on pre-order (for most people, at least) the first batch of reviews paint Google's debut foldable in a pretty positive light. Even so, a fundamental part of the its design does raise questions around its longevity, after one reviewer found out the hard way.
In our Google Pixel Fold review, we commended the company's first folding phone for a number of reasons, chief among them being its durability. A sturdy polished aluminum frame, Gorilla Glass Victus, IPX8-certified water resistance and a firm-yet-smooth hinge action all speak to the phone's premium build and resilience. Reviewer and TechRadar's US editor in chief, Lance Ulanoff explicitly said, "[I] came away with the distinct impression of long-term durability," in his analysis of the device.
It would seem that for Ron Amadeo of Ars Technica, however, his faith in the Pixel Fold's durability was shattered after only four days of use, when the phone's display showed unmistakable signs of damage.
Amadeo identified what he dubbed a "death zone" as the area between the phone's relatively broad bezels and raised display elements, forming a shallow channel that allowed lint and dust to accumulate every time he placed the foldable in his pocket.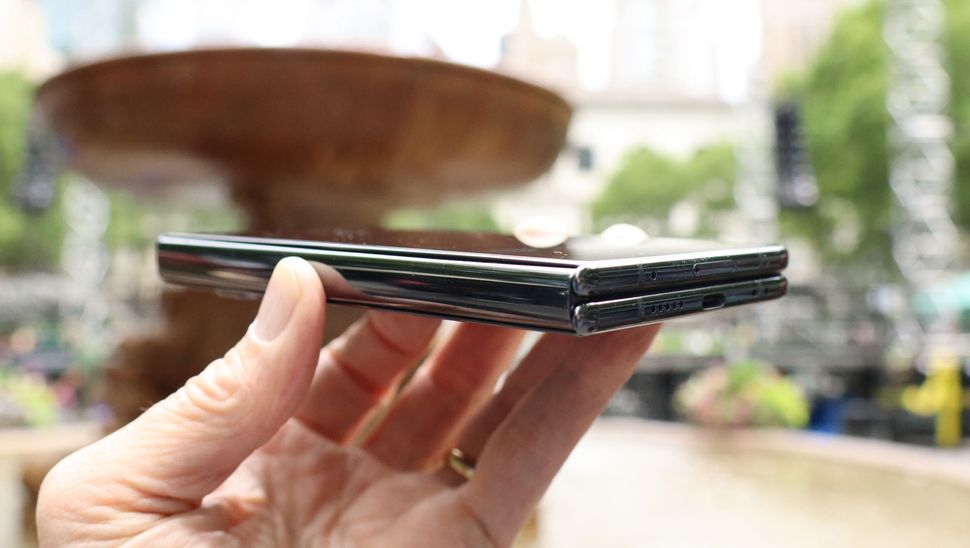 Unlike Samsung's Galaxy Z Fold 4 – which maintains a slight gap between the two halves of its main display when folded closed – the Pixel Fold's hinge mechanism also allows for the phone to fold completely flat, making it one of the thinnest foldables of its type on the market.
During his time with the phone, Amadeo found that after folding the phone closed one day, some detritus large and sharp enough to sit thicker than the available depth of the 'death zone' managed to push into the edge of the flexible display, resulting in a patch of dead pixels and a partial loss of touch response that progressed into inoperability.
Naturally, Amadeo states that this issue occurred during normal use and that the fractional boundary of exposed OLED panel – sitting just beyond the bounds of the protective plastic top layer – is where the offending grit found its mark. So it doesn't seem like user error is a factor, and its possible that Amadeo was just particularly unlucky.
We've reached out to Google for comment but did not receive a comment in time for publication.
Fixing the Pixel Fold's first flaw
Based on the current technology available, foldables – even the best foldables – are by their very nature far more fragile and susceptible to display damage than their rigid-bodied candy bar compatriots, and phones like the Z Fold 4 and Pixel Fold all come with notices and warnings highlighting the comparative care they need to be handled with.
While the form factor continues to find purchase in the market, stories like these remind us that even though such reports remain anecdotal, building a foldable is particularly challenging. Not only do their displays have to bend without breaking, but traditional phone components need to be fitted to work around mechanisms and moving parts, all of which have the potential to be additional points of failure.
Look at Samsung's first foldable outing as one example – 2019's original Galaxy Fold – it took reviewers just days to report on a bevvy of issues relating the display's durability, including a pre-fitted screen protector that many incorrectly thought was removable; thanks in part to the small boundary of unprotected OLED display it left exposed at its borders, just like the Pixel Fold.
If more reports come in of Pixel Fold displays breaking after only brief use, Google will undoubtedly be expected to provide a solution for its new $1,799 / £1,749 phone-cum-tablet, but we're hoping Amadeo's report remains an isolated case.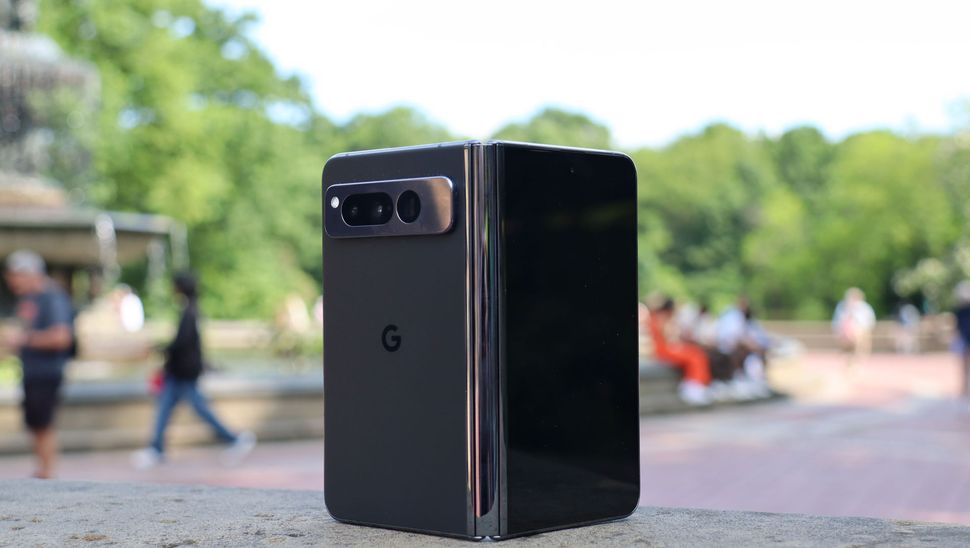 In the 'how we test' section of his Pixel Fold review, Lance explains "I carried the Fold with me every day, and used it as often as possible, including on the train," and never does he mention any obvious screen wear and tear. Being asked about the issue Amadeo's Fold review unit encountered, paired with the context of his own experiences, he said, "it would take something grittier than dust to puncture the ultra-thin glass that is right below that plastic shield."
Even so, for any foldable owners out there – present or future – he added "if you have to clean it [the display], you should use compressed air. Never try digging anything out of there." Wise words.
Get daily insight, inspiration and deals in your inbox
Get the hottest deals available in your inbox plus news, reviews, opinion, analysis and more from the TechRadar team.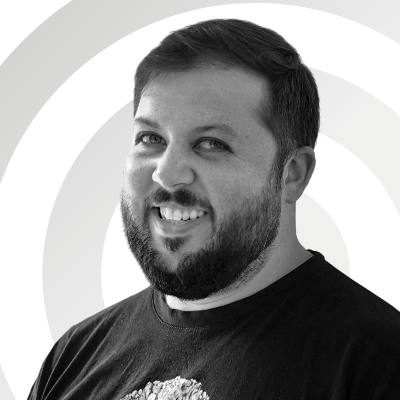 Alex joined as TechRadar's Senior Phones Editor in June 2022, but brings over a decade's worth of experience to the role, with an expertise in smartphones, tablets and wearables. He's covered keynotes hosted by the biggest brands and attended the launches for some of the most influential mobile products of the last few years. His experience was amassed at some of the most reputable consumer technology publications out there, including GSMArena, TechAdvisor and Trusted Reviews.