With OneDrive, Microsoft was relatively slow to catch up to the likes of Dropbox and Google Drive. Now though, it's got a cloud storage system good enough to rival the biggest names in the business, with improvements and new features arriving regularly too.
OneDrive comes tightly integrated into Windows 10, and it's also part of the Microsoft 365 subscription package that also includes the Office suite. Separate client tools are available for macOS, Android and iOS, and you can also get at your synced files through the web.
Note that Microsoft upped the file size limit on OneDrive from 15GB to 100GB. It means that just one file could fill up your entire OneDrive (the lower capacity tier). You do get 1TB with Microsoft 365 (formerly known as Office 365).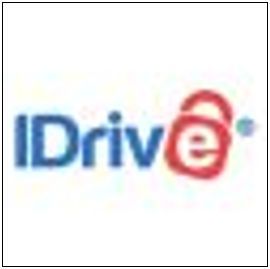 1. IDrive is the best cloud storage provider
IDrive, the cloud storage veteran, delivers tons of storage online for an incredibly small outlay. 5TB for $3.48 for the first year is unmatched till now and so is the support for unlimited devices and the extensive file versioning system available.
View Deal
2. pCloud provides a lifetime cloud storage subscription
The Swiss-based company is more expensive than the competition but the one-off payment means that you won't have to worry about renewal fees that can be very horrendously expensive. $350 for 10 years is less than $3 per month.
OneDrive features
Microsoft OneDrive works like the other well-known consumer cloud storage options, the likes of Dropbox, Google Drive and iCloud: you specify the files and folders you want it to back up, and they get automatically synced with copies in the cloud, as well as all the other computers and devices where you've got OneDrive set up.
What it doesn't do is provide unlimited, bare metal backup of devices, so you'll need to reinstall operating systems, settings and applications should something go wrong – OneDrive will just take care of your files (though external drives and NAS drives aren't supported). OneDrive can bring back previous versions of your files as well, as far back as 30 days ago.
Drop a file or folder into OneDrive, and it's synced to the cloud (and your other devices) – if you want to save space on your local machine, you can just keep a copy in the cloud, which is handy. If you need to share files and folders with other people than that's a breeze too, as OneDrive will just generate a link for you.
Speaking of sharing, if you opt to store your Office files (Word, Excel, PowerPoint) in OneDrive, some extra tricks are enabled: autosaving (so you never lose your work), and advanced collaboration features that let you work on files at the same time with other people, right inside the desktop applications or on the web. Other cool tricks include being able to play audio and video files straight from the web, and using AI-enhanced search to spot landmarks and objects in photos you've stored in the cloud.
OneDrive interface
As you might expect, OneDrive works best on Windows, where it's baked right into the operating system. The OneDrive entry shows up in the navigation pane, alongside Documents, Desktop and everything else, and you can quickly right-click on files and folders to move them to the cloud or to make sure you've got local copies available. It's slick and easy to use.
The web interface, which you can access from any computer using your Microsoft ID, isn't quite as polished – it doesn't have the simplicity and style of something like, say, Google Drive or Dropbox. It does the job of displaying your media, and sharing your files, and letting you move files around, but it doesn't do it with much panache.
Elsewhere it's a mixed bag. The syncing client for macOS isn't particularly inspiring, but like the web interface, just about covers everything you're going to need without being too confusing (it runs from the menu bar, and can optionally start up with macOS). It does tend to get a little bit in the way of iCloud though.
It's perhaps on the mobile front where OneDrive is most impressive. The apps for Android and iOS feel elegant and intuitive to use, letting you jump around folders and files with a few swipes and taps. They do a particularly good job of syncing and displaying photos and videos you've snapped on your phone – though OneDrive has plenty of competition in that area, of course.
OneDrive security
As a part of the whole Microsoft account and Microsoft 365 subscription setup, OneDrive is protected by two-factor authentication, which is reassuring – it means even if your username and password are exposed, access to your files and your account is still going to be blocked. There's also a Personal Vault feature, which requires yet another layer of authentication (like a fingerprint or a PIN) to access.
Files are protected by AES 256-bit encryption in transit and at rest, though that's not the same as end-to-end encryption – Microsoft engineers can access your data if needed (for restoring it, for example), though Microsoft promises this is tightly controlled. Your files are stored in multiple data servers as well, to guard against data loss. Overall, it's an impressively robust system.
OneDrive pricing
Everyone with a Microsoft account gets 5GB of OneDrive space for free, and you can up that to 100GB for £1.99 ($1.99) a month. Pay £59.99 ($69.99) a year or £5.99 ($6.99) a month, and the available cloud storage goes up to 1TB, and you get all the Microsoft 365 apps – Word, Excel, PowerPoint, Outlook – thrown in as well. It's a very appealing package, if you're going to use the space and the software.
If you need business features, like user management and advanced file auditing, a variety of business plans are available too. Prices start at £3.80 plus VAT ($5) per user per month, if you pay annually – that gets each user 1TB of space. More expensive packages are available, that add in unlimited cloud storage for every user, or the Microsoft 365 apps, but (oddly enough) not both.
OneDrive verdict
The best way to consider OneDrive is in context – if you're a dedicated Windows user, and/or you make regular use of the Microsoft 365 suite, then OneDrive is almost a no-brainer as a cloud storage extension to Microsoft's other products. As an add-on to macOS, Android or iOS, however, it's not quite as impressive or as useful.
In other words, it's not so much the features or the pricing of OneDrive that makes it a good or a bad deal: it's more dependent on what software and services you're already using. What we can say for sure is that OneDrive is much more polished than it was a few years ago (anyone remember SkyDrive?), and it'll take care of all your file backup and syncing needs very well, across multiple platforms.