Judge deems NSA's spying 'vital' as agency triumphs over ACLU
The ACLU's case against the NSA was thrown out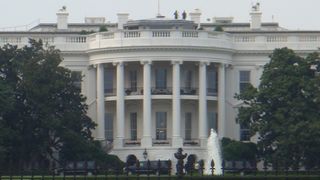 US District Judge William Pauley has dismissed a suit brought by the American Civil Liberties Union against the National Security Agency, deeming the NSA's surveillance activities legal.
The court was considering whether the agency's spying programs violated the First and/or Fourth Amendments of the constitution.
But not only did White deem the NSA's phone metadata collecting legal; he said, in fact, that it's a vital tool.
That's clearly not the outcome the ACLU had in mind, and the watchdog organization plans to keeping fighting the NSA.
So vital
"There is no evidence that the Government has used any of the bulk telephony metadata it collected for any purpose other than investigating and disrupting terrorist attacks," Judge Pauley said in his ruling.
He continued, "While there have been unintentional violation of guidelines, those appear to stem from human error and the incredibly complex computer programs that support this vital tool. And once detected, those violations were self-reported and stopped.
"The bulk telephony metadata collection program is subject to executive and congressional oversight, as well as continual monitoring by a dedicated group of judges who sit on the Foreign Intelligence Surveillance Court."
Pauley brought up the 9/11 terrorist attacks, saying that the agency's phone surveillance "allows the NSA to detect relationships so attenuated and ephemeral they would otherwise escape notice. As the September 11th attacks demonstrate, the cost of missing such a thread can be horrific."
He also noted that people share "seemingly private" data online every day and few bat an eye at that.
"A serious invasion of privacy"
Naturally the ACLU has a thing or two to say about that.
"We are extremely disappointed with this decision, which misinterprets the relevant statutes, understates the privacy implications of the government's surveillance and misapplies a narrow and outdated precedent to read away core constitutional protections," ACLU Deputy Legal Director Jameel Jaffer said in a statement.
He continued, "As another federal judge and the president's own review group concluded last week, the National Security Agency's bulk collection of telephony data constitutes a serious invasion of Americans' privacy. We intend to appeal and look forward to making our case in the Second Circuit."
Needless to say this is not the end of this story.
Via CNET
Sign up to receive daily breaking news, reviews, opinion, analysis, deals and more from the world of tech.
Michael Rougeau is a former freelance news writer for TechRadar. Studying at Goldsmiths, University of London, and Northeastern University, Michael has bylines at Kotaku, 1UP, G4, Complex Magazine, Digital Trends, GamesRadar, GameSpot, IFC, Animal New York, @Gamer, Inside the Magic, Comic Book Resources, Zap2It, TabTimes, GameZone, Cheat Code Central, Gameshark, Gameranx, The Industry, Debonair Mag, Kombo, and others.
Micheal also spent time as the Games Editor for Playboy.com, and was the managing editor at GameSpot before becoming an Animal Care Manager for Wags and Walks.