Wonder Woman game - everything we know so far
News
Contributions from
last updated
A Wonder Woman game is in the works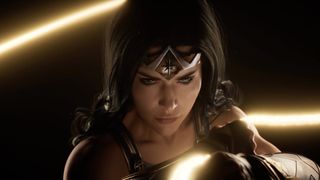 (Image credit: Warner Bros. Games)
A new Wonder Woman game is in the works, courtesy of the folks at Monolith Productions. Slated to be an open-world action adventure, the game appears to still be in development despite the fact there's been relatively little news.
Set in the universe of the DC comics, the Wonder Woman game is intended to be a single-player experience full of places to explore and evil-doers to fight. Though we don't have much by way of concrete information when it comes to mechanics, we know that Monolith's famous 'Nemesis System' will be making a return. For those not in the know, this was a key feature in the studio's previous games; Middle-earth: Shadow of Mordor and its sequel, Middle Earth: Shadow of War. Also open-world action games, these titles generated bespoke bosses who would interact with each other as part of a larger organization.
Though The Lord of the Rings and Wonder Woman make for very different subject matter, Monolith has a track record of bringing beloved settings to life in its work. The Middle Earth series offered a gripping storyline alongside plenty of thrilling action setpieces. With any luck, Monolith will repeat the same trick for Wonder Woman. Read on to find out everything we know about this anticipated upcoming game.
Wonder Woman game: cut to the chase
What is it? An open-world Wonder Woman game from Monolith Productions
When does it come out? TBC
What can I play it on? TBC
Wonder Woman release date rumors and platforms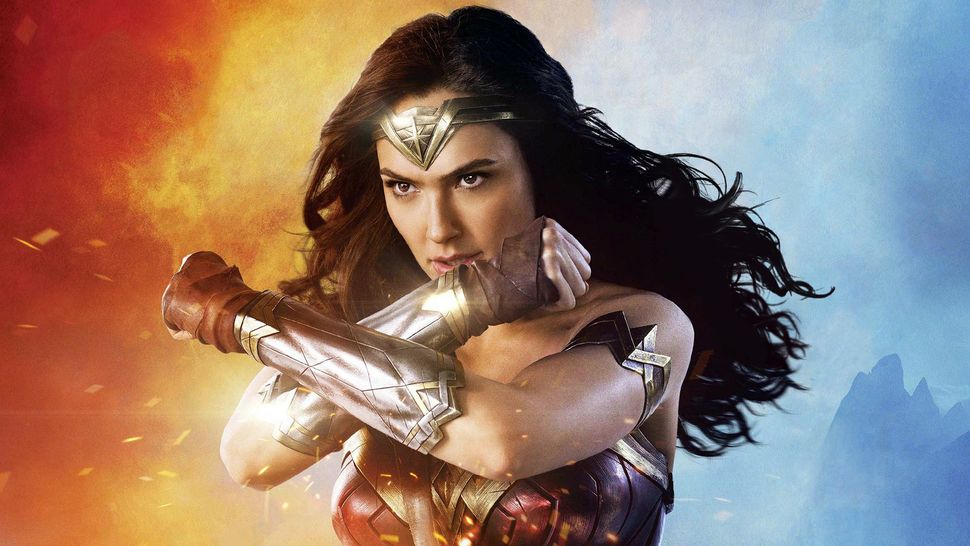 Monolith Productions hasn't confirmed when we'll get our hands on the Wonder Woman game - or which platforms it'll land on. But we can make an educated estimate that we won't see the game until at least 2024. However, it's more likely that it'll arrive later - possibly landing on PS5, Xbox Series X, Xbox Series S, and PC.
We could also see it arrive on PS4 and Xbox One, but that seems unlikely. Gotham Knights famously canceled its last-gen editions, so we can't picture a game arriving much later making that leap. We imagine that (given the game's release is probably a while away) Monolith will be aiming to target the latest hardware, without being held back by the last generation of consoles.
Wonder Woman gameplay
We don't have a lot of information on Wonder Woman's gameplay right now. We know it'll use the Nemesis System, previously seen in Middle-earth: Shadow of Mordor and Shadow of War.
The system created a procedurally generated hierarchy across enemy orcs, giving them more personality than your standard grunts. Considering we don't know who Diana will be facing, it's yet unknown as to how the system will be implemented. Otherwise, the teaser trailer was purely cinematic and offered no real hints, beyond telling us Diana's returning home to face a new threat.
All we otherwise have is this official statement from David Hewitt, Vice President and Studio Head at Monolith, who told us:
"The stories our players share inspire us every day, and we are honored to take players on a unique personal journey, driven by the values embodied in Wonder Woman. The Nemesis System raised the bar for player-driven storytelling and we're excited to push the open-world genre forward, combining cutting-edge action with inventive narratives to create a Wonder Woman game everyone will want to play."
Wonder Woman trailer
The Wonder Woman announcement teaser trailer doesn't give much away, but it does give us a close-up look at the hero herself, complete with her iconic Lasso of Truth. It may not be much to go on, but we're suitably impressed with Monolith Production's design take on Diana Prince.
Besides the teaser, we are yet to see any other previews. In the meantime, we advise keeping an eye on Warner Bros. Games' official YouTube channel for new announcements down the line.
Wonder Woman news
Leaked concept art surfaces on job page
As reported by our pals over at GamesRadar, Wonder Woman concept art has leaked online, showing character models for three characters in the upcoming superhero game. A developer at Monolith Productions was spotted with a piece of Wonder Woman concept art as their LinkedIn header image, it has since been removed.
Procedural storytelling
The upcoming Wonder Woman game will apparently have procedural storytelling. This was revealed in a Tweet from the game's narrative director Tony Elias, who said that development studio Monolith was looking for a senior game writer to work on Wonder Woman.
Game writers! Monolith is looking for a Senior Game Writer to help us build our Wonder Woman game. Apart from creating characters and writing tons of excellent dialogue, you will learn more about procedural storytelling than you thought possible. https://t.co/nFrHDL73lTJune 8, 2022
Wonder Woman: what we want to see
A familiar lineup of enemies to take down
We currently don't know who Diana's main adversaries with be in the Wonder Woman game, but it's almost certain that we'll see some familiar faces from the DC universe. We're hoping that Ares is the primary villain in Monolith's title, with the likes of Cheetah, Giganta, Circe, and Doctor Psycho making appearances in some form - perhaps sitting just below Ares in the Nemesis system ranks.
What's more likely (and actually makes more sense) is that Wonder Woman will take on Villainy Incorporated, as the Nemesis System would do a great job at capturing a villainous team dynamic.
An invisible jet
Sure, it's cheesy, but we would love to see Monolith (somehow) make Wonder Woman's invisible jet cool. Wonder Woman 1984 did - kind of - but it would be great to see the developer integrate the jet into gameplay in a way that doesn't feel shoehorned.
Combat that feels good
One thing we've learned from recent superhero games is that how a hero feels to play is a make-or-break factor. We're hoping that Wonder Woman feels as strong as she is meant to be, with powerful melee attacks and - of course - the ability to Lasso of Truth our enemies.
Utilizing the power of the PS5 and Xbox Series X
Going off our last point, we would love to see Monolith adding haptic feedback and adaptive controller support to the Wonder Woman game, so we can really feel the tension in the lasso or the feel of kicking Cheetah in the face (hopefully). We're also expecting (more than hoping) that Wonder Woman will have minimal loading screens despite being an open-world title.
It could be a long old wait for Wonder Woman. In the meantime, be sure to check out our picks for the best Superhero games you can play as well as our lineup of the best story games.
Sign up for Black Friday email alerts!
Get the hottest deals available in your inbox plus news, reviews, opinion, analysis and more from the TechRadar team.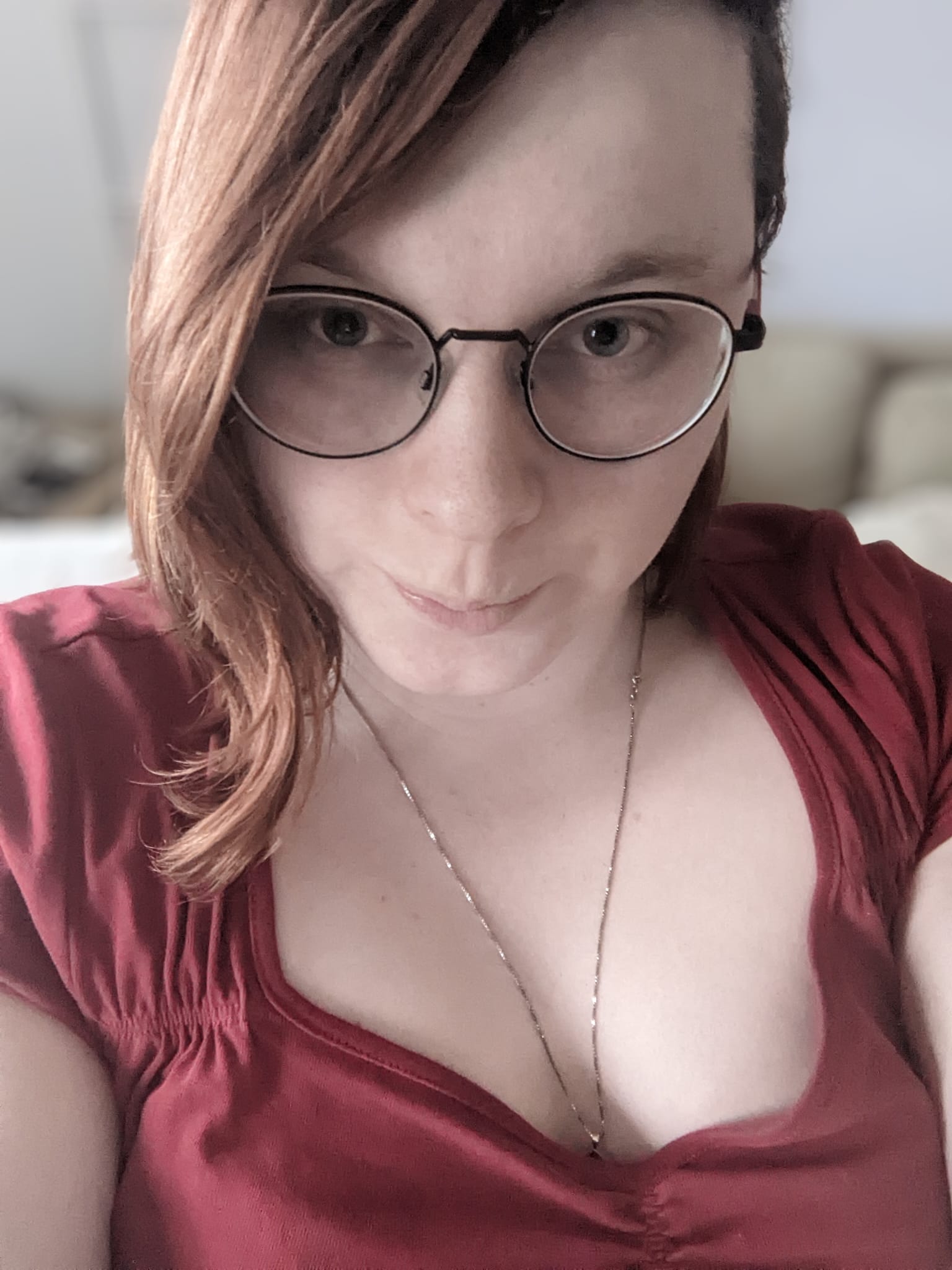 Cat Bussell is a Staff Writer at TechRadar Gaming. Hailing from the crooked spires of London, Cat is an experienced writer and journalist. As seen on Wargamer.com, TheGamer.com, and Superjumpmagazine.com, Cat is here to bring you coverage from all corners of the video game world. An inveterate RPG maven and strategy game enjoyer, Cat is known for her love of rich narratives; both story-driven and emergent.
Before migrating to the green pastures of games journalism, Cat worked as a political advisor and academic. She has three degrees and has studied and worked at Cambridge University, University College London, and Queen Mary University of London. She's also been an art gallery curator, an ice cream maker, and a cocktail mixologist. This crash course in NPC lifestyles uniquely qualifies her to pick apart only the juiciest video games for your reading pleasure.
Cat cut her teeth on MMOs in the heyday of World of Warcraft before giving in to her love of JRPGs and becoming embedded in Final Fantasy XIV. When she's not doing that, you might find her running a tabletop RPG or two, perhaps even voluntarily.
With contributions from
Vic HoodAssociate Editor, TechRadar Gaming