Star Wars Outlaws - everything we know so far
News
Contributions from
last updated
Star Wars Outlaws is landing next year, and we've still got a lot to learn about it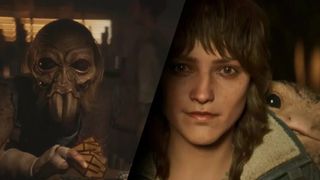 (Image credit: Ubisoft)
Star Wars Outlaws aims to explore the grittier side of the iconic sci-fi setting by having you step into the dusty boots of Kay Vess - smuggler, rogue, and all-around trailblazer. This third-person, open-world title from Ubisoft aims to tell an authentic Star Wars story that'll resonate with fans.
Taking place during one of the most dramatic periods of Star Wars history, Outlaws is set between Star Wars: Episode 4 - A New Hope and Star Wars: Episode 5 - The Empire Strikes Back, at a time when the war between the gallant Rebellion and the tyrannical Empire was in full swing. Caught in the middle, Kay will have to navigate this tumultuous environment as she fights to survive, make a quick buck, and maybe even make a difference, too.
Star Wars Outlaws is intended to be a lot more down-to-earth than the likes of Star Wars Jedi: Survivor. Instead of high-minded space magic and pretentious laser-sword duels, expect tense shootouts, tricky stealth sections, and daring escapes. Should Ubisoft pull this one off, Outlaws could wind up on our best single-player games list. In the meantime, read on to find out everything we know about one of the most anticipated upcoming games of its kind.
Star Wars Outlaws: Cut to the chase
What is it? The first open-world Star Wars game
When can I play it? 2024
What can I play it on? Xbox Series X|S, PlayStation 5, and PC
Who is making it? Massive Entertainment and Ubisoft
Star Wars Outlaws: what platforms will it release on?
Star Wars Outlaws is yet to receive a specific release date, but Ubisoft and Massive have stated that they are targeting a release of "2024". Unfortunately, this is too wide for even the wisest of TRG soothsayers to read anything into. Given the announcement of the game is fairly recent, we wouldn't be surprised if it fell toward the end of the year.
The game is destined to arrive on Xbox Series X and Series S, PlayStation 5, and PC, so any previous generation console players will need to make the upgrade before jumping into the shoes of our galactic outlaw.
Star Wars Outlaws trailers
The latest trailer for Star Wars Outlaws was shown as part of Ubisoft Forward 2023 and captured ten minutes of the game in action, showing off fighting, stealth, and even some of the title's story elements. It's a great watch, and you can check it out below.
More trailers
If you want to stay on top of any new Star Wars Outlaws previews as they drop, it may be worth keeping an eye on the Ubisoft YouTube channel. In addition to future trailers, you'll also be able to find special behind-the-scenes looks at the game's development process as well as the world premiere video.
Star Wars Outlaws story and setting
Star Wars Outlaws takes place between the events of Star Wars: The Empire Strikes Back and Star Wars: Return of the Jedi, meaning the Empire will play a pretty significant part in the narrative.
The story itself takes place at a time when the Galactic Empire was hot on the heels of the Rebel Alliance. As the rebellion turns into an all-out war, criminal elements are able to thrive. Though the specifics are as yet unclear, the official walkthrough preview shows off backroom deals involving Imperial officers and crime bosses set between dramatic shootouts and daring chases.
You'll step into the shoes of Kay Vess, a scoundrel attempting one of the biggest galactic heists the galaxy has ever witnessed. Rather than playing a more goody-two-shoes Jedi character, you'll be thrust into the role of an outlaw. Fighting and stealing your way through missions and environments, you'll need to outwit the many dubious forces you'll come up against without relying on space magic
But, Kay isn't alone in this endeavor, either. The first trailer introduced us to her loyal companion, Nix, a four-legged furry alien of sorts who embodies Star Wars creature design at its finest. You'll also be adventuring alongside trench coat-wearing commando droid called ND-5. We don't know much about your robot companion yet, but his Bladerunner aesthetic certainly draws the eye.
Star Wars how will it play?
We received a ten-minute walkthrough at Ubisoft Forward which shed more light on what we can expect from in-game. The trailer begins with what looks like a stealth-based mission, where Kay is seen navigating an opposition-infested location with Nix. We also get to see a number of potential actions you could take to carry out a mission, like using Nix to distract potential threats while you move.
Swiftly following this, we are taken through Kay getting seen which triggers a high-speed chase and some intense combat. As we come into contact with a few members of the opposition, time appears to slow down, allowing Kay and Nix some time to plan their moves. After a quick shootout, we are taken to the smuggler town of Jaunta's Hope.
Instead of being rewarded for our work, we quickly find ourselves threatened by an Imperial officer. As the label 'WANTED' pops up on our screen, we frantically make for our spaceship, getting the heck out of there. Next, we're treated to cinematic cutscenes and dialogue between ND-5 and Kay, and the occasional chirp from Nix, after which we jump to hyperspace in a desperate escape from the opposition hot on our tail.
The lack of direction during the space-based dogfight emphasizes the open-world nature of the game as it looks like you have complete control over which direction to head as you try and escape, which is especially encouraged by inquisitive ND-5 asking "Where do we go next?" and Kay following up with "Anywhere we want."
Frantic gunplay, difficult dialogue options, and the distinctive Star Wars style are commonplace in the preview. Though tightly choreographed, the ten-minute trailer shows off a wide spectrum of experiences, giving us a solid look at what we can expect from the game once it launches.
Star Wars Outlaws news
Star Wars Outlaws gets behind the scenes featurette
Massive Entertainment gave us a glimpse into the design process behind Star Wars Outlaws, showing off everything from motion capture techniques to concept art. Featuring observations from director Steve Blank, art and world director Benedikt Podlesnigg, and senior creative executive Matt Martin, the preview has plenty to offer for those looking for an insight into exactly the sort of game Star Wars Outlaws will be.
Star Wars Outlaws promises an experience players and fans haven't seen before
In an interview with Game Informer, Star Wars Outlaws' narrative director Navid Khavari stated that the game intends to offer an experience that "players and fans alike haven't seen before". He went on to describe the setting as a "writer's dream" and a "really strong anchor for the rest of the narrative."
Official Gameplay Walkthrough for Star Wars Outlaws shown at Ubisoft Forward
The first look of Star Wars Outlaws' gameplay following its initial announcement at the Xbox Games Showcase was shown as part of Ubisoft Forward. This ten-minute trailer showed off combat, stealth, cutscenes and space travel, giving us a tantalizing taste of what to expect from the game proper.,
Looking for a narrative-focused title to tide you over until the release of Star Wars Outlaws? Our lists of the best RPGs and best story games have you covered.
Sign up for Black Friday email alerts!
Get the hottest deals available in your inbox plus news, reviews, opinion, analysis and more from the TechRadar team.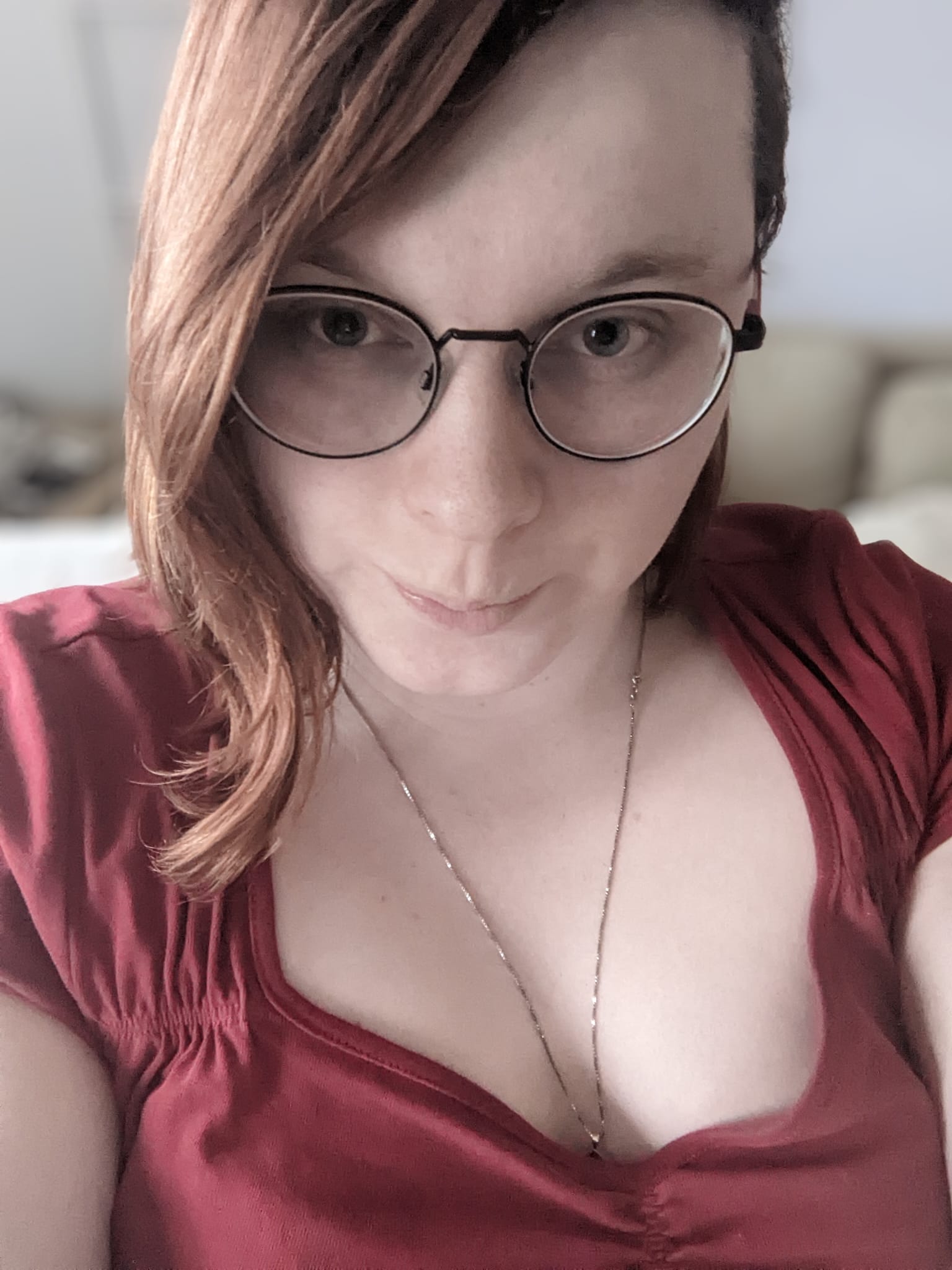 Cat Bussell is a Staff Writer at TechRadar Gaming. Hailing from the crooked spires of London, Cat is an experienced writer and journalist. As seen on Wargamer.com, TheGamer.com, and Superjumpmagazine.com, Cat is here to bring you coverage from all corners of the video game world. An inveterate RPG maven and strategy game enjoyer, Cat is known for her love of rich narratives; both story-driven and emergent.
Before migrating to the green pastures of games journalism, Cat worked as a political advisor and academic. She has three degrees and has studied and worked at Cambridge University, University College London, and Queen Mary University of London. She's also been an art gallery curator, an ice cream maker, and a cocktail mixologist. This crash course in NPC lifestyles uniquely qualifies her to pick apart only the juiciest video games for your reading pleasure.
Cat cut her teeth on MMOs in the heyday of World of Warcraft before giving in to her love of JRPGs and becoming embedded in Final Fantasy XIV. When she's not doing that, you might find her running a tabletop RPG or two, perhaps even voluntarily.