Microsoft ChatGPT event recap: hands-on with the new Bing search engine
Microsoft unveils the new Bing with AI chat integrations
News
Contributions from
last updated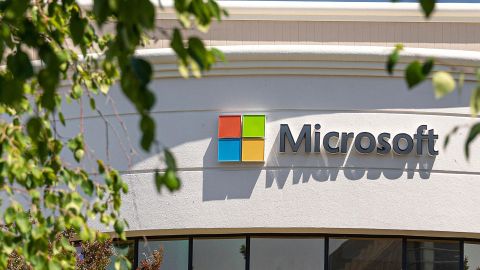 (Image: © Getty Images)
Microsoft revealed some exciting new projects on Tuesday, including Co-Pilot AI integration into many of its most popular products, including the new Microsoft Bing with Chat integration.
Microsoft invited me out to its Redmond, Washington, campus with little more than a promise of cool stuff, face time (from an audience perspective) with company CEO Satya Nadella, and hands-on experiences with the new Bing.
And while Microsoft had been mum about the purpose of this event, which wasn't even live-streamed, signs pointed to ChatGPT-like integration for a couple of days at least. It comes just weeks after Microsoft invested $10 billion in OpenAI's white-hot ChatGPT chatbot, plus OpenAI CEO Sam Altman all but confirmed the news when he tweeted a photo of himself and Nadella at Microsoft's campus with the caption, "hello from redmond! excited for the event tomorrow."
Find out more about the announcement as it happened, as well as my initial reactions to the news as I heard it.
Refresh
I wonder if Sam Altman, the mastermind behind OpenAI and ChatGPT knows how to keep secrets? Here's his Twitter post that may have prompted Microsoft to let the cat out of the bag about the event a bit early.
It wasn't much to go on but having Microsoft's CEO Satya Nadella and Altman in one place and the latter mentioning not just his location but the event as well, pretty much blew Microsoft's chance at a big surprise reveal.
Oh well, CEOs do CEO stuff, and we just sit back and watch.
hello from redmond! excited for the event tomorrow pic.twitter.com/b7TUr0ti42February 6, 2023
Okay, Bellevue, which is right next to Seattle and not far from Microsoft's Redmond, Washington, headquarters, doesn't appear too excited about today's event. It's been cold and rainy here since yesterday.
I'd ask ChatGPT why it rains so much in Seattle, but the popular chatbot is now overwhelmed and I won't be able to access it until OpenAI scales up. Maybe that $10 billion Microsoft is pouring into it will help.
In any case, we're about two hours away from Microsoft's big reveal. I'll soon be heading over to Microsoft's campus to register and get situated. Just remember, there's no livestream, so this Live Blog will be one of the only ways to learn what Microsoft plans to do with ChatGPT.
We got the closest thing to a preview of what Microsoft could have in store today earlier this week when a Bing user briefly got access to a version of the search engine with ChatGPT integration.
Student and designer Owen Yin (below) was treated to a ChatGPT-enhanced Bing for a short period, during which he discovered that you get 1,000 characters to ask more open-ended questions than the ones traditional search engines are comfortable with. That all sounds rather familiar.
One of the screenshots shows a search focused on art and craft ideas for a toddler, "using only cardboard boxes, plastic bottles, paper and string". This is the kind of specific request that ChatGPT currently loves to answer, albeit with varying results.
It's almost certain that we'll see demos on these lines at Microsoft's event today, but we're expecting a lot more, too.
Bing's ChatGPT integration just appeared for me. Replaces the search bar with a composer for natural-language questions pic.twitter.com/NxZ0k9O92CFebruary 3, 2023
Heading to Microsoft's campus to learn what they're planning, possibly, with ChatGPT. #Microsoft pic.twitter.com/7cUdA35869February 7, 2023
We're now on the way to Microsoft's campus, ahead of its mysterious event. A reminder that it kicks off in less than an hour at 10am PT / 6pm GMT (which is 4am AEST on February 8, for early-rising Australians).
There's no official livestream, so the best way to follow all of the A.I news – and we're expecting a ton of it – is here with us in this liveblog. Given that Google has lined up its own event tomorrow, this could be two of the biggest days we see in tech this year.
After a quick drive from Bellevue on a bus filled with some of the tech media's biggest names, we arrived at Microsoft Campus Building 33 executive briefing center.
Before they let us into the event hall, we were in a large holding area eating breakfast, drinking coffee, and commiserating about the strangeness of this event.
No one said yes to this event and knew what to expect. Now they we do (it's ChatGPT integration), we wonder about the scale of Microsoft's aspirations.
It's clear that this bigger than just a Bing integration. OpenAI's ChatGPT powers could well be embedded into a multitude of Mcirosoft products. Windows now seems a lock, as does Office. Still, there's a sense that we're going to be bowled over by something even bigger.
We'll know all the answers in 35 minutes or so.
We're in the small event room. Sad there are no power ports but excited to see what Microsoft is planning for ChatGPT. #Microsoft pic.twitter.com/6JUbqxnGEeFebruary 7, 2023
Okay, there's just 15 minutes to go until Microsoft's big AI-themed presentation. Who needs power ports at a tech event? Apparently not us, but maybe Microsoft is hoping our laptops will run on compressed anticipation.
One of the bigger hints that today's Microsoft event could be about more than Bing came back at CES. The company's Chief Product Officer Panos Panay declared that "AI is going to reinvent how you do everything on Windows, quite literally".
Last year, we already saw Microsoft demo its Windows 11 Voice Focus feature, which eliminates distracting background noise in video conferencing and other office software without using the CPU or GPU. We're expecting to see much more than that in just a few minutes.
Microsoft CEO Satya Nadella is on stage talking about history and how we got to this moment.
Nadella is telling us about an incredible GPT AI demo he first saw in Mumbai. And how it helped a rural farmer in India get access to a government program.
"Now we've got to scale it with a real understanding that we can't break things."
Microsoft did come out in 2016 with AI principles.
"When we come up with new models, we put a premium on human agency."
Nadella: We want to "build AI that's more aligned with human values."
"I think this technology is going to reshape pretty much every software category."
"All computer interaction is going to me mediated with an agent"
This is gonna be big.
Nadella: "We're starting with Search.
We're gonna move fast. Every day we want to bring out new things."
Yusuf Mehdi is introducing "Your co-pilot for the web"
All new Bing Search Engine and Edge Web Browser.
Mehdi says searches are more effective with fewer words.
He's also talking about the three parts of search Navigaitons, Information, Everything Else
"More than half of all queries aren't delivering the information people want."