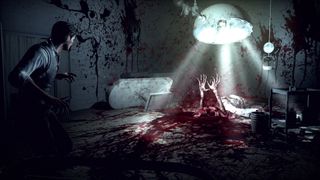 The best place for horror: your gaming box
Why wait for Halloween to get some scares in? No matter the season, horror games are in better health than ever and continue to bring something unique to the gaming landscape.
While there are plenty of horror movies out there (and we've gathered together the best of them here), games offer something particularly special in that they put you in the driving seat.
When you're the one holding the controller and making the choices that could mean life or death, every moment is tense and significant. It's a lot harder to laugh at on-screen characters making stupid and clichéd decisions when you're the one making them.
We've gotten far better at scaring ourselves, while games have matured beyond simple gore and jump scares. Though these elements still play an important role in the genre, our approach to horror has more nuance than ever.
What follows is our choice of the 13 best horror games that you can play on PC and consoles today – and we think we've picked an appropriate number. Go ahead and spook yourselves silly.
Do you just want to kick back and watch a horror movie instead? Here's our list of the 13 best horror movies.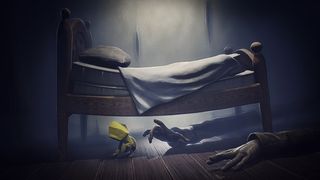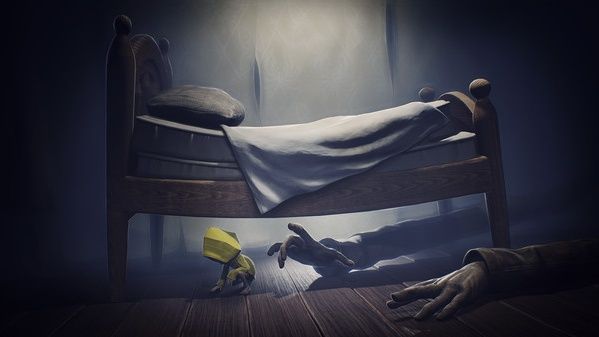 Little Nightmares
Little Nightmares is a great example of a game that manages to inspire fear and disgust without using traditional blood and gore.
The game puts you in control of a young girl called Six and has you navigate a a frightening world that's far too big for her, populated by a wide array of giant and grotesque creatues.
You don't have to fight these creatures, you just have to sneak around world and hide to get past them in what is absolutely a platforming puzzle game.
But Little Nightmares is a great horror game in that it perfectly creates a feeling of helplessness while making it clear that you're capable of escaping. It takes familiar and domestic areas of the home that should be comforting and turns them on their head by making them repulsive and unsafe.
Little Nightmares can be played now on PC, Xbox One and PS4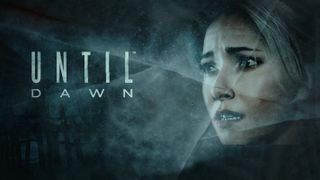 Until Dawn
We've all watched a teen slasher movie at some point (it's hard to escape them) but it's a genre that's surprisingly uncommon in the gaming world. Probably because it'd be so hard to get it right.
Fortunately, Until Dawn is a game that tries the trope and gets it right by combining both game and movie elements.
This PS4 exclusive game follows a group of teenagers going on a trip to a remote cabin in the mountains where, shockingly, there's a frightening presence interested in picking them off one by one.
It's up to you to make decisions for the characters in the game which means whether or not they live or die is entirely down to you. Make the wrong decision and your favorite could meet a very grizzly end. Until Dawn is a great horror game because, although it'll genuinely scare you, you get a sense it's having a lot of fun doing it.
Until Dawn can be played now on PlayStation 4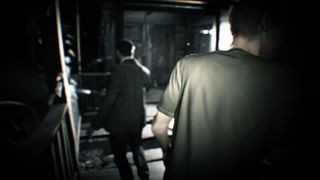 Resident Evil 7
Resident Evil 7 was a breath of fresh air for an increasingly stale series, bringing in a modern understanding of both horror movies and games while managing to retain that very distinct Resident Evil feel.
By moving the perspective from third to first person it also made the fear feel closer and more immediate, while leading the way to include a genuinely frightening VR experience to the game.
With a great story and tight gameplay, Resident Evil 7 was the addition to the horror series we all wanted and feared we wouldn't get. The success of the game, along with the news of an upcoming Resident Evil 2 remake, is enough to make us think Capcom will be giving us scares for a good while yet.
You can play Resident Evil on PC, Xbox One and PlayStation 4.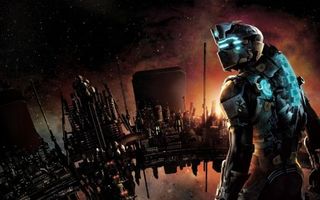 The Dead Space series
Dead Space, published by EA and developed by Visceral Games, is among the contemporary classic horror games. The story, first set on an abandoned space vessel (duh), takes terrifying twists and turns – most of which involving zombified aliens waiting around said turns.
Following the formula established by Ridley Scott's classic "Alien" certainly helped – besides, the first Alien game to pull it off didn't release for another few years. (See all about that one in a few slides.)
All in all, Dead Space was one of the pioneering horror games of the modern era, inspiring a renaissance in the genre that hasn't yet died down. That comes down to some simple tenants: a compelling story, believable visuals and proper pacing.
And while we recommend the first game for the purest horror experience, you're bound to get a kick out of its two mainline sequels too.
You can play Dead Space on Xbox 360, PS3 and Windows.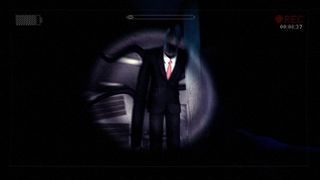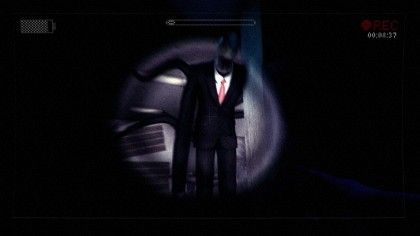 Slender: The Eight Pages
Released in mid-2012, Slender is based around long pauses followed by sudden movements that are totally unexpected. In other words: jump scares.
Slender is essentially a horror movie in video game form. It's a bit cheap, but boy does it work.
Your mission is simple: Don't get killed, collect the eight pieces of a book, and run. The 'thing' pursuing you – directly inspired by the popular Slender Man meme – is a faceless, eerily lanky man in a pinstriped suit.
Basically, he's the perfect horror game villain.
The game relies heavily around the player having virtually no resources beyond a flashlight and the ability to jog. Naturally, both of which are limited for obvious reasons, making escape all the more difficult.
Overall, Slender is a fun, not-so-clever horror game that is guaranteed to scare you senseless nevertheless.
You can play Slender: The Eight Pages on Windows and OS X.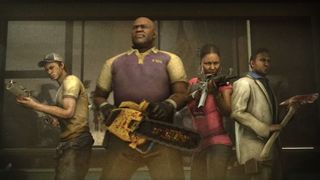 Left 4 Dead 2
While Left 4 Dead came first, the second version saw Valve nail the vision of its original creators, Turtle Rock Studios. Set in a world overrun by zombies, the game follows four characters in their mission to survive through several cooperative and competitive online modes, which – in conjunction with mods on PC – makes for a veritable ton of replayability.
Our friends at PC Gamer have ranked it among their top FPS games of all time. We're pretty certain that most PC players would agree with that.
The game was originally banned in Australia due to its graphic content: a de facto seal of approval, if you will. The ban has since been lifted, and so lovers of hardcore horror games are sure to rejoice in its gross, lengthy scenes of devastation and destruction worldwide.
You can play Left 4 Dead 2 on Xbox 360, Windows, OS X and Linux.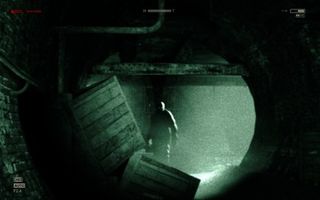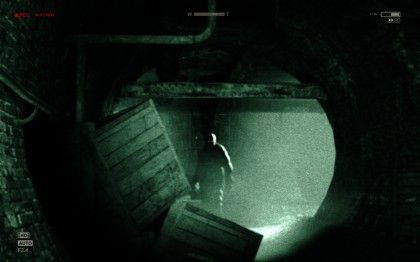 Outlast series
Outlast and Outlast 2, developed by Red Barrels Studio, are now must-plays in the horror genre. Both games put players in control of investigative journalists but while the first is set in an asylum for the insane, the sequel takes place in the much more open location of a dilapidated rural part of Northern Arizona.
What helps make the Outlast games, well, last is that they follow a cardinal rule of horror games: don't empower your players too much, otherwise it's no longer a horror game.
Offering a refreshing break from zombies and aliens, Outlast and its sequel are fine games to play if you want a longer – and arguably scarier – break from your average gun-toting jump scare-fest.
You can play Outlast and Outlast 2 on Xbox One, PS4, Windows, OS X and Linux.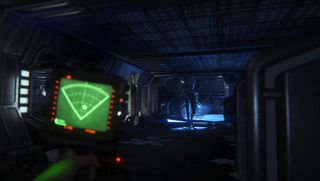 Alien: Isolation
Of the countless games to use this precious creative license over the years, developer Creative Assembly is the first to actually create a game that lives up to it. The game takes place 15 years following the events of the 1979 Ridley Scott film, putting players into the space boots of Ellen Ripley's daughter, Amanda Ripley.
Taking on a first-person perspective and squaring you off with a single xenomorph hunting you across a vast space station in darkness, Isolation nails what it felt like watching the film for the first time. The vibe is so much of what makes an amazing horror game, and Isolation feels as if you're playing through the movie.
Throw in the excruciatingly-clever artificial intelligence afforded to the alien, along with an absolutely gripping virtual reality experiment, and you have the trappings of a modern horror classic.
You can play Alien: Isolation on Xbox 360, PS3, Xbox One, PS4, Windows, OS X and Linux.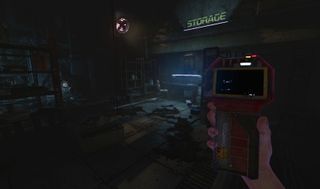 SOMA
SOMA, released in 2015 by Amnesia developer Frictional Games, is a thoughtful – and thought-provoking – game that could easily be considered an interactive film. Are you sensing a theme here at all?
The game contains neither zombies nor aliens, but instead a shift between 2015 and 2104, when humans have been wiped out by a comet and what's left of humanity must fight to survive underwater in an abandoned research facility gone rogue.
While SOMA may not be as outright scary as, say, Amnesia, it is still a fantastic game, thanks to its brooding atmosphere, surprisingly fresh subject matter (for horror games) and incredible audio design.
You can play SOMA on PS4, Windows, OS X and Linux.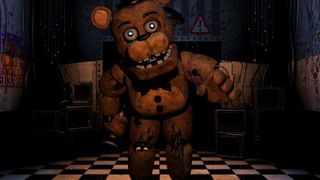 Five Nights at Freddy's
Five Nights at Freddy's is – undoubtedly – a different kind of horror game. With a premise seeing players "surviving" a night in a kid-themed pizza parlor, it's unlike almost anything else in the genre.
However, it's a surprisingly fun game to play, once you can get past the terrifying visage of an animatronic teddy bear guitarist come to life in the dead of night. Generally, players combat these twisted, possessed figures with security cameras – what? Poltergeists don't like leaving evidence.
The game is the work of Scott Cawthon, an independent developer, who released it in 2014. Since then, there have been three more direct sequels, all of which have received positive reviews. Talk about staying power.
You can play Five Nights at Freddy's on Windows, iOS and Android.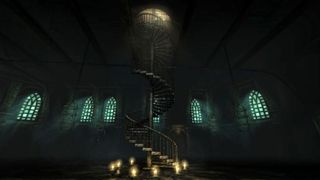 Amnesia: The Dark Descent
As the name would suggest, this game is about forgetting things – but the only thing the player will not forget is how damn scary this game is. The game is based around a series of puzzles, which the player can opt-out of with dramatic consequences (usually a gruesome death).
Made by Frictional Games several years before their equally-acclaimed SOMA, Amnesia: The Dark Descent follows a protagonist – i.e. you, from the first person perspective – trying to figure out what is going on after waking up in a torturous dungeon. If you don't, you get slaughtered by some disgusting, slack-jawed humanoid creature, and that's that.
As our friends at PC Format once said, "[it] isn't a game, [but] a trip into the human psyche's darker spaces. Not for the faint of heart, but horror junkies will lap it up." You can't really give much higher praise than that.
You can play Amnesia: The Dark Descent on Windows, OS X and Linux.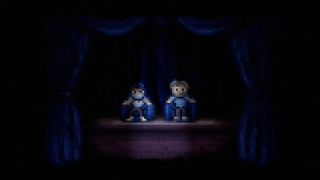 Lone Survivor
One corner of the gaming medium that has never managed to pull off horror well is two-dimensional, or 2D, games. With Superflat Games' Lone Survivor, that changes now.
Driven by its unique gameplay style and ambiguous character placement, the game is immersive, curious and surprisingly unsettling given its visuals. The ending, too, is a break from gaming convention and just highlights how different Lone Survivor is from the pack.
In this game, you are the last survivor of an epidemic that has to wear a mask at all times in order to survive. There are so many unanswered questions in the game – for instance, the lead character's name – that it becomes a horror-within-a-horror: you jump at every attack and at your own revelations.
You can play Lone Survivor on PS4, PS Vita, Wii U, Windows, OS X and Linux.
The Evil Within
The Evil Within comes from the mind behind Resident Evil, Shinji Mikami and if that doesn't give you reason enough to pick it up, we're not sure what will. This is a third-person survival horror that'll pull you into a nightmarish world populated by grotesque and frightening enemies.
Now is a great time to pick this title up, too, as there's a sequel coming on October 13 2017 which will see its protagonist return in a new and sure to be equally as terrifying story. You can read everything we know about The Evil Within 2 right here.