The best Roblox games make full use of the software's layered potential.
The game creation and gaming platform is used by millions to play games, meet other players, and create new games themselves. Although created with younger audiences in mind, Roblox is so popular today that even professional game development teams make Roblox games for millions of players to enjoy.
For many players, learning Roblox's scripting language Lua can be the first step to professional game development. For others, it is just a cool creative hobby. Either way, the best Roblox games come from any genre, whether it's shooters, dungeon crawlers, or tower defense games. Another advantage is that many of them are completely free, with a few offering add-ons for Roblox's in-game currency, Robux.
What's more, all Roblox games are multiplayer. You can just chat and hang out with your friends in a more relaxing environment, almost like Discord but with a built-in video game.
Let's check out the best Roblox games available to play right now!
Best Roblox games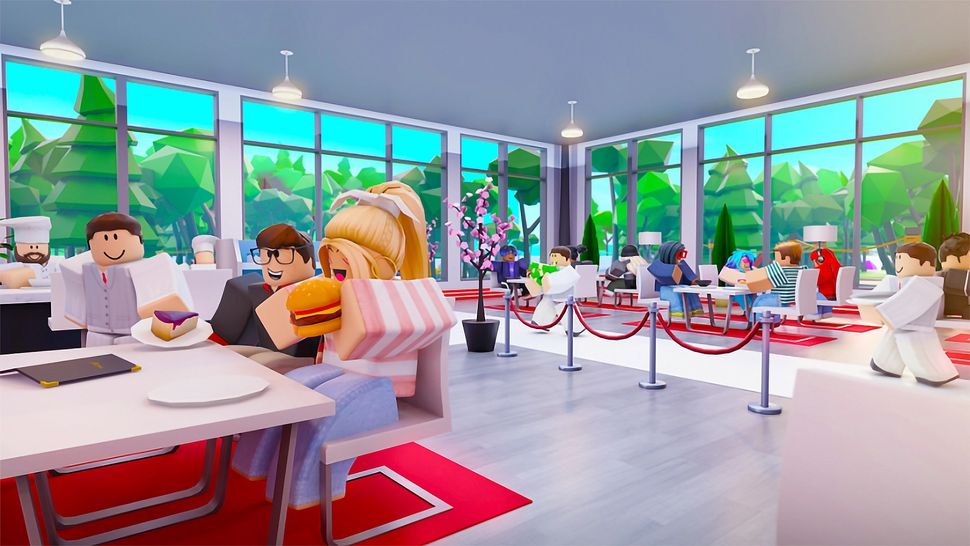 Can't cook in real life? That's okay, you can live your dream of becoming a successful restaurateur by running your very own virtual five-star eatery.
In My Restaurant!, you'll be juggling multiple roles: a waiter, a cook, and a budding entrepreneur. But don't worry about being overwhelmed; hire additional hands to help you out, and outfit your restaurant with a variety of kitchen appliances and luxurious furniture so your business can run like clockwork. You can even expand the restaurant to as high as eight stories, transforming your eatery from a humble cafe into a billion-dollar business other players can only drool at. Definitely reason enough to be on our list of the best Roblox games.
---
Much like the beloved Rollercoaster Tycoon series, Theme Park Tycoon 2 lets you construct and manage an amusement park, setting you on a path toward infinite riches. This is one of the best Roblox games when it comes to the variety of ways in which you can customize your park – from adrenaline-pumping thrill rides to relaxing fares of carousels and teacups, there are plenty of options available. You can also spend your profits on sprucing up the place with trees, fences and furniture.
While Theme Park Tycoon 2 doesn't allow you to build the wacky twists, turns and dips of a rollercoaster that Rollercoaster Tycoon is so known for, there is plenty more to hold your attention in this Roblox version.
---
Hunting for hidden treasures within the depths and crevices of a clear blue lake has never felt so relaxing. Other than uncovering the mysteries behind the lake, much of Scuba Diving at Quill Lake's appeal lies in exploration, and discovering secret caverns and other hidden areas to scour for rare artifacts, and trading these for gold.
Some places however, require you to upgrade your gear before accessing them; for instance, you'll have to put on a hazmat suit for traversing through toxic waters, and air tanks to explore underwater caves.
Play Scuba Diving at Quill Lake
---
Pet Simulator X, despite the name actually the third iteration of Pet Simulator games, gives us that age-old brain tickle that comes from collecting cute things.
In this game, you meet different pets and collect coins to upgrade them or buy new ones. With a large selection of pets, there are more than enough to find, and they're all very cute, but Pet Simulator's real strength comes from the anticipation when buying a pet and hoping it will be a rare one, or trading them with your friends.
---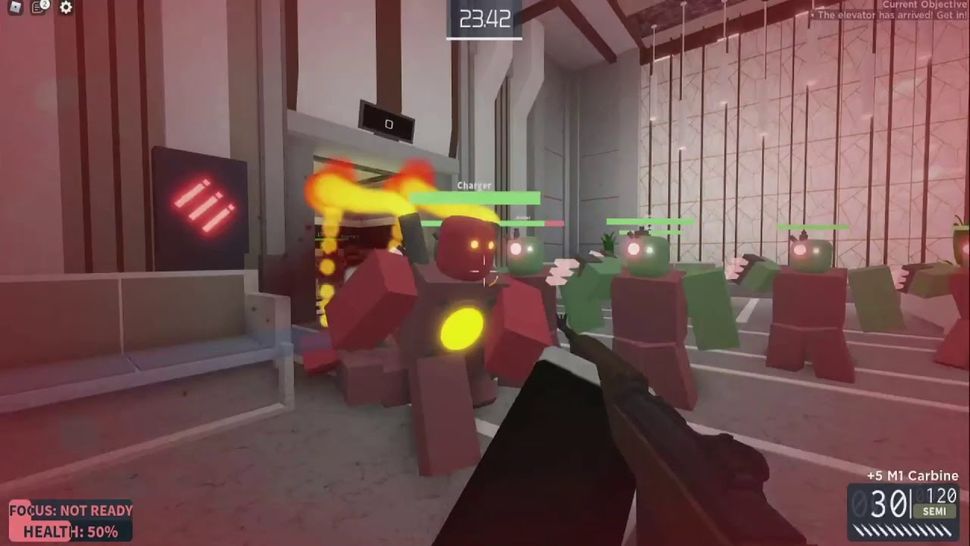 Zombie Stories is a Call-of-Duty-style first-person shooter that has you fending off waves of zombies, armed with an (ever-handy) rifle - and it's even complete with voice-acting, too.
Offering an arsenal of weapons, this Roblox shooter comes with a variety of game modes, including a story mode and an arcade mode. The latter lets you choose from four different classes, ranging from scout to medic, pitting you against rampaging zombies overrunning your base. As you chalk up experience, you can also earn cash to unlock more equipment.
---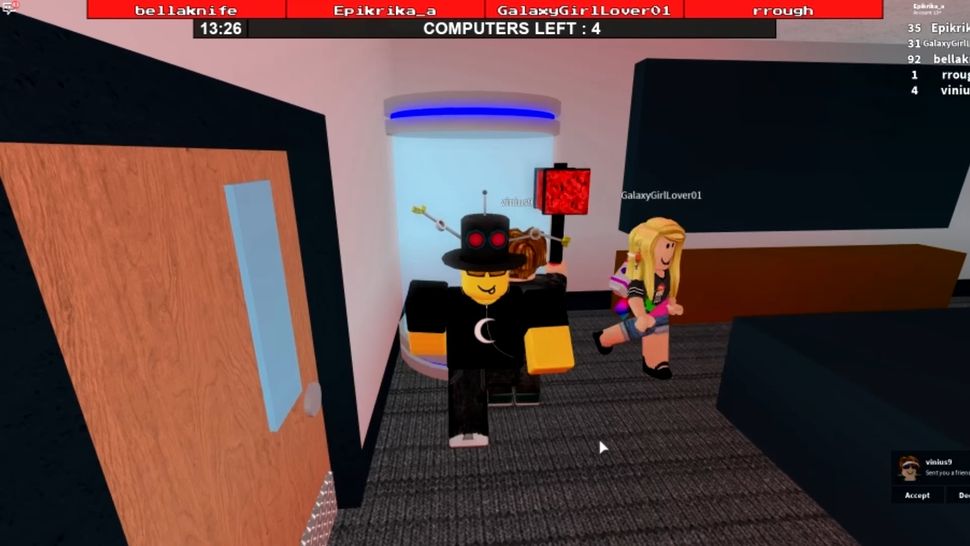 Flee the Facility offers one of the more heart-palpitating experiences on this list. Working together in teams, the goal is exactly as stated on the box: flee the facility.
You have to work with other players- the survivors - to unlock the exit to the facility by hacking into computers littered across the building. Meanwhile, one player is the game's designated Beast, who will attempt to capture survivors by knocking them out and dragging them into a cryogenic chamber. There's no greater fear than entering a room and seeing the Beast grinning - and racing towards you - with a massive hammer in hand.
---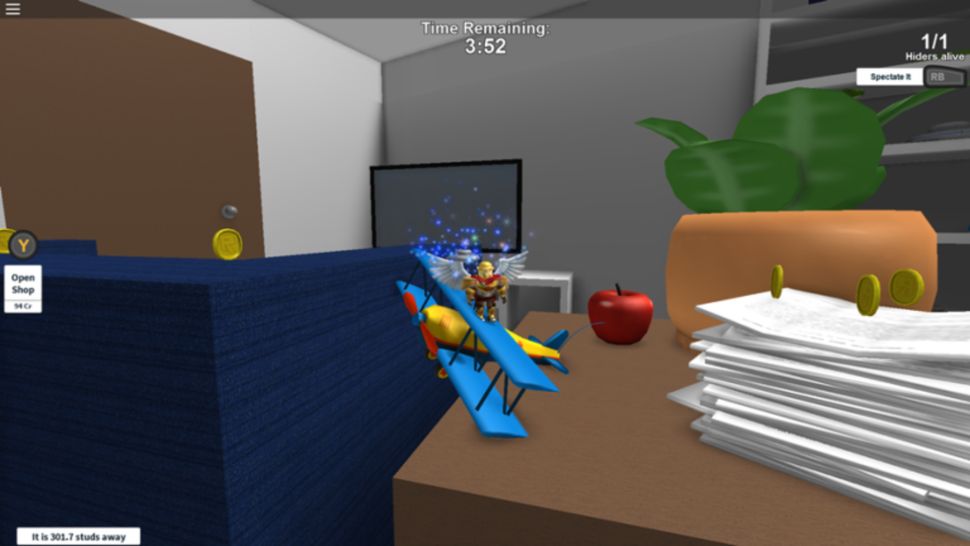 Video games have found lots of ways to adapt the clasic kids game hide and seek, and not many of thema re necessarily kid-friendly. This Roblox game, itself a bit of an oldie by now, goes back to the basics with a fun twist – the characters are smallmwhile the environments, different rooms within a house, are big. With everyone being the size of a toy in Toy Store, there are of course a lot more places you can hide.
While several games that take a slightly more involved approach to hiding and seeking, such as Among Us VR, have also become huge hits with younger players, this version is still fun because, well, hide and seek is fun. The seeker will have four minutes to find a group of players on the map, and to make it fair, they get a special skill and can at least watch the others hide. It's no less exhilirating to avoid being found in this game than it is in real life.
---
Leap, hack and slash your way to victory in Be a Parkour Ninja, a twitchy, fast-paced title that lets you wield a katana or a great sword against other Roblox players, as you strive to become the last person standing.
What's so exhilarating about this Battle Royale game is the ability to nimbly scale up towering buildings and dive toward unsuspecting opponents. The game also lets you know how you fare against other players by assigning you a score, offering a great incentive to replay and hone your combat skills. Clearly one of the best Roblox games if you're after a bit of competition.
---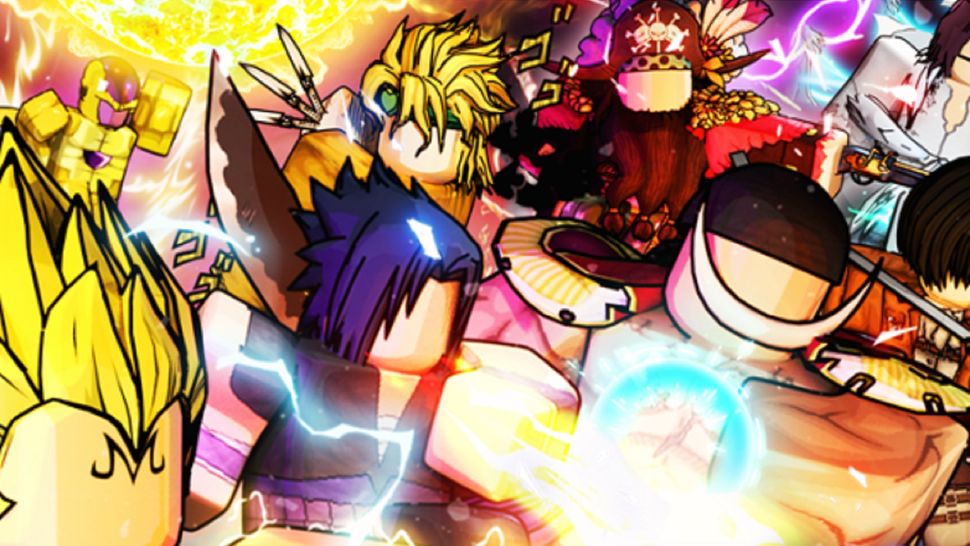 This tower defense game has you working in teams to stop waves of baddies from encroaching on your territory. So far, so normal, but you don't simply use towers and ballistae. Instead, you can take your pick of many top-notch anime heroes to defend what's yours.
All Star Tower Defense is one of the best Roblox games because it takes a great idea to an established genre and asks players to work together. Who doesn't want to use their favourite character's superpower to defeat monsters? All Star's approach to trademark may not be 100 percent kosher, but it's a lot of fun to enter an arena with friends and fellow players, place your characters and watch them go.
There are plenty of characters to earn, tasks to complete and a a story mode to fight through, so that you get many opportunities to see everything that All Star Tower Defense has to offer.
---
Inspired by One Piece, the longest-running manga on earth and one of the most popular anime, this fighter pits you against NPC bosses on different islands that you can defeat using different devil fruits – fruits bestowing different supernatural powers.
The different islands you visit could do with a little more life, but a lot of palyers will call this one of the best Roblox games, because defeating an enemy and gaining powers feels good and is easy enough to achieve. Since Blox Fruits is still regularly updated, it's always interesting to see what powers you can fight with next.
---