The best wireless drives in 2023: external drives without the wires
Best
Contributions from
last updated
Ditch those cables with the best wireless drive
VERDICT
REASONS TO BUY
REASONS TO AVOID
Quick Menu
1. Best for photographers
2. Best water-resistant
3. Best design
4. Best with ports
5. Best budget
6. How to choose
7. How we test
In 2023, the best wireless drive should provide a host of benefits due to their cord-free nature. These drives, which include both hard drives and SSDs, grant users a myriad of advantages and functionalities at home, on a commute, or even off the grid.
Choosing a wireless drive means opting for a streamlined, minimalist setup, as there's no need to connect them directly to the best laptop or best computer. They can also seamlessly accommodate multiple devices across various platforms, such as smartphones and tablets. And while the best external hard drive with wired connections might deliver superior speed and reliability for some users, those seeking flexibility — a drive that can accompany them anywhere, free from tethering, and compatible with both PCs and mobile devices — will find the wireless option more appealing, as they can almost act like the best cloud storage in the palm of your hand (or in one of the best backpacks for hiking or commuting).
To help you navigate the various choices, we've evaluated the best wireless drives on offer in 2023, spanning the best rugged hard drives providing substantial storage with added physical protection against damage to the best portable SSDs known for their speed, reliability, and durability without needing a wired connection. Thanks to our extensive testing, we've been able to pull together a list that covers all of these and more, regardless of your need or budget, to help you find the best wireless drive for you.
The best wireless drives in 2023
Why you can trust TechRadar We spend hours testing every product or service we review, so you can be sure you're buying the best. Find out more about how we test.
Below you'll find full write-ups for each of the best wireless drive picks in our list. We've tested each one extensively, so you can be sure that our recommendations can be trusted.
The best wireless drive for photographers
Top pick for photographers
Specifications
Capacity:
250GB, 500GB, 1TB, 2TB
Interface:
USB 3.0, Wi-Fi, SD Slot
Reasons to buy
+
In-built SD card reader
+
Drop-resistant rubber bumper
Reasons to avoid
-
Premium price
-
Extra SSD speed useless over Wi-Fi
Western Digital is building a good collection of wireless drives, and the My Passport Wireless SSD is an excellent addition. As the name suggests, it has an SSD (Solid State Drive) which means it's an excellent performer when it comes to data transfer speeds.
However, it's worth noting that when using this wirelessly, you're not getting the full benefit of SSD speeds. However, the solid-state technology means it's more robust than traditional hard drives, and with a drop-resistant rubber case, the My Passport Wireless SSD is a sturdy external hard drive for carrying your data around with you.
Its wireless connection is useful, and it includes a memory card slot as well, making this an excellent choice for those who work in creative fields like photographers and videographers who'll benefit from the ability to quickly and efficiently back up their work.
Read our full Western Digital My Passport Wireless SSD review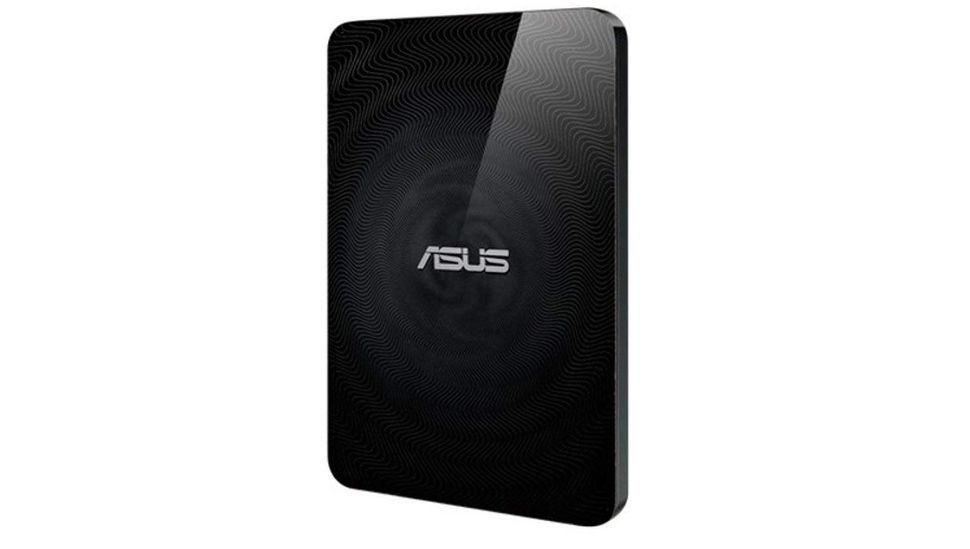 The best water-resistant wireless drive
Top water-resistant choice
Specifications
Interface:
USB 3.0, Wi-Fi, NFC, SD Card
Reasons to buy
+
Compact design
+
Fast hard drive
Reasons to avoid
-
Not the longest battery life
Not only does Asus make some of the best laptops, best monitors, and best graphics cards, but the company also has a fantastic wireless drive to speak in the shape of the impressive Asus Travelair N.
It offers a mighty 1TB of capacity and comes with a built-in 3300 mAh battery that provides users with up to eight hours of streaming time. There are others that offer longer, and it's true that if you're on the road often you may seek something with a bit more staying power.
Having said that, the Asus Travelair N is deservedly among this list of best wireless drives because it also comes with a water-resistant design, which adds robustness and reassurance by keeping your data protected while you're out and about.
You can connect up to five devices at once to access the data on the drive, and there's an SD card slot for quickly and easily backing up photos. Its 7,200 rpm drive is faster than many other Wi-Fi drives, which often stick to 5,400 rpm.
Read our full Asus Travelair N review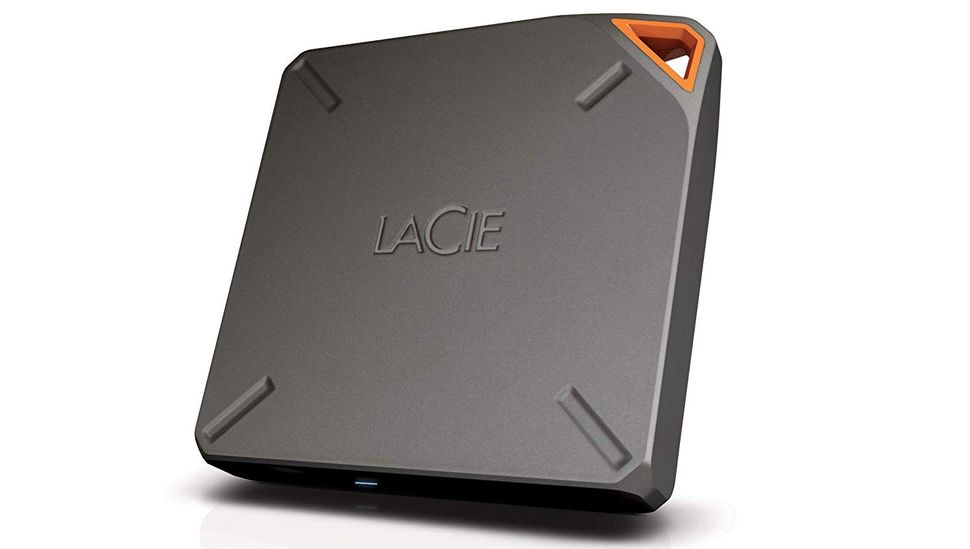 The best wireless drive for design
Best pick for style
Specifications
Interface:
USB 3.0, Wi-Fi
Reasons to buy
+
Fast USB 3.0 performance
+
Good battery life
Reasons to avoid
-
Not the most exciting features
LaCie is a company that has made some of our favorite external hard drives, and the LaCie Fuel is the company's first attempt at a Wi-Fi drive.
LaCie has a reputation for making good-looking devices, and the Fuel is certainly eye-catching, with a square design and modular design that allows you to use it with a variety of ports.
But it's not simply a feat of design, as its 1TB of storage comes with a promise of 500 movies (or thousands of photos and songs). If that's enough, there's even a 2TB option on the market too.
It has a decent 10-hour battery life, which is essential if you want to use it wirelessly. Then there's the super-speed USB 3.0, and it also uses an app that allows you to stream content on the drive to compatible devices, such as smartphones.
Read our full LaCie Fuel review
The best wireless drive with ports
Ideal choice for those requiring SD slot
Specifications
Interface:
USB 3.0 and Wi-Fi
Reasons to buy
+
Wireless AC
+
USB 3.0 support
+
Good battery life
Reasons to avoid
-
No USB-C
-
Expensive due to Wi-Fi features
Even if we had mixed feelings about past versions of the My Passport Wireless, the 2016 "pro" variant of the external HDD restores faith in the Western Digital name. The design, for one, has been overhauled and no longer resembles the My Passport Ultra or My Passport for Mac. Instead, there's now a more premium feel to the My Passport Wireless Pro.
It resembles an external DVD drive, but considering the onboard SD card slot, don't worry about getting it confused with anything else. For photographers, this will make the Wireless Pro stand out.
For everyone else, there's a massive 6,400mAh battery built into the device. This lets the drive be used completely free of wires over 2.4GHz or 5GHz channels. When it's wired up, however, don't expect cutting-edge connection tech, as the My Passport Wireless Pro uses only USB Type-B to Type-A. Completely absent is the latest and greatest USB-C connection.
Where the My Passport Wireless Pro compromises on affordability, it's able to benefit in just about every other area. Of course, not everyone needs a wireless hard drive or SD card support, but for those who do, it's almost essential.
Read our full My Passport Wireless Pro review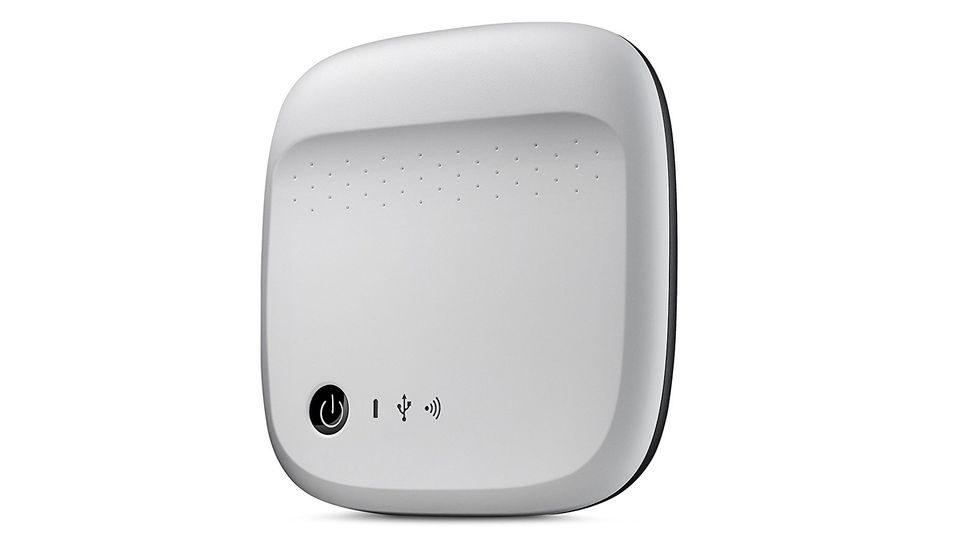 The best wireless drive for those on a budget
Best affordable pick
Specifications
Interface:
USB 3.0 and Wi-Fi
Reasons to buy
+
Supports three devices at once
+
Compact
Reasons to avoid
-
Only six hours battery life
Seagate is a well-known brand when it comes to storage, and it's the parent company of LaCie, which has its own wireless drive in this list, so it's not too surprising to find that Seagate also does its own very good wireless drive, the Seagate Wireless 500GB Mobile Storage.
At 500GB, it's not the largest wireless drive on this list, but it's one of the most affordable, so if you want one of the best wireless drives on the market, but you don't need that much storage space (and you certainly don't want to pay for capacity you're not going to use), then this is a great choice.
It comes with a battery that promises up to six hours - which is far from the best on this list of best wireless drives - but it is compatible with iOS, Android, Kindle and PC and Macs.
Read our full Seagate Wireless 500GB Mobile Storage review
How to choose the best wireless drives for you
As this list of best wireless drives shows, there are no shortage of options when it comes to deciding on which device is the best for you.
Although we've whittled down our picks to five, to further help in your decision you'll want to consider the following factors.
Firstly, consider your budget. The wireless drives on this list have a wide pricing range, so knowing your upper limit will immediately help to narrow down your choices.
Next, consider what you'll be using the device for. Are you a photographer keen on being able to back up your photos while out in the field? Then make sure you opt for a device that not only has sufficient storage capacity for at least a day's work, but also comes with an SD slot to allow you to backup straight from your camera.
Lastly, have a think about additional considerations that you'd require. If you do a lot of travel, you might want something especially robust, perhaps even water resistant. If the device is to be shared among family members or colleagues, you'll want a wireless drive capable of connecting with multiple devices. And then, of course, there's battery life and speeds to consider, too.
How we test the best wireless drives
In order to test the best wireless drives, we take into account a number of key considerations and compare each device's top features and potential limitations.
We looked at port availability for each device, such as whether they came equipped with an SD slot, USB slot, or otherwise, and tested the battery life for each.
We also compared affordability, as well as how many devices each wireless drive can support at once. And while it may not be a consideration for some - and is, after all largely a subjective choice - we did also consider the look and design of each wireless drive.
Are you a pro? Subscribe to our newsletter
Sign up to the TechRadar Pro newsletter to get all the top news, opinion, features and guidance your business needs to succeed!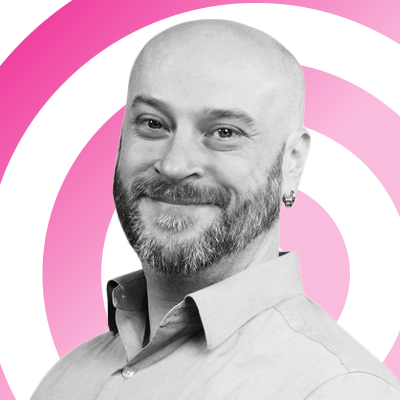 John (He/Him) is the Components Editor here at TechRadar and he is also a programmer, gamer, activist, and Brooklyn College alum currently living in Brooklyn, NY.
Named by the CTA as a CES 2020 Media Trailblazer for his science and technology reporting, John specializes in all areas of computer science, including industry news, hardware reviews, PC gaming, as well as general science writing and the social impact of the tech industry.
You can find him online on Threads @johnloeffler.
Currently playing: Baldur's Gate 3 (just like everyone else).