Looking for the best Xbox One games in 2021 that you can play right now? Then you've come to the right place. The Xbox One is home to a whole host of fantastic games to play, which means while you won't struggle when it comes to choice, it can make finding the top Xbox One games to play a bit of a challenge. With that in mind, we've created this list of the best Xbox One games, so that you don't miss the unmissable. 
With all the fanfare around the Xbox Series X and Xbox Series S, you're probably well aware that the Xbox One is no longer the latest and greatest Xbox console. But, thanks to Microsoft's resolute commitment to backward and forwards compatibility across the Xbox ecosystem, Xbox One titles are well worth your attention and the best Xbox One titles even more so.
Games are still being released across the generations and, if you do upgrade to the latest console, you can be sure that all of your games will come with you, some of them even supporting visual and performance enhancements.
So, while the Xbox family is now fairly expansive, it really doesn't matter whether you're on the Xbox One S, the discontinued Xbox One X, the all-digital Series S, or the all-powerful Xbox Series X – the list of games below will be relevant to your interests.
Our picks of the best Xbox One games are wide-ranging, encompassing first and third-party titles, from big-budget shooters to inventive indies. Many of them are even free to download with an Xbox Game Pass or Xbox Game Pass Ultimate subscription, which we strongly recommend getting. So, if you want help finding your next Xbox adventure, keep on scrolling for our list of the best Xbox One games.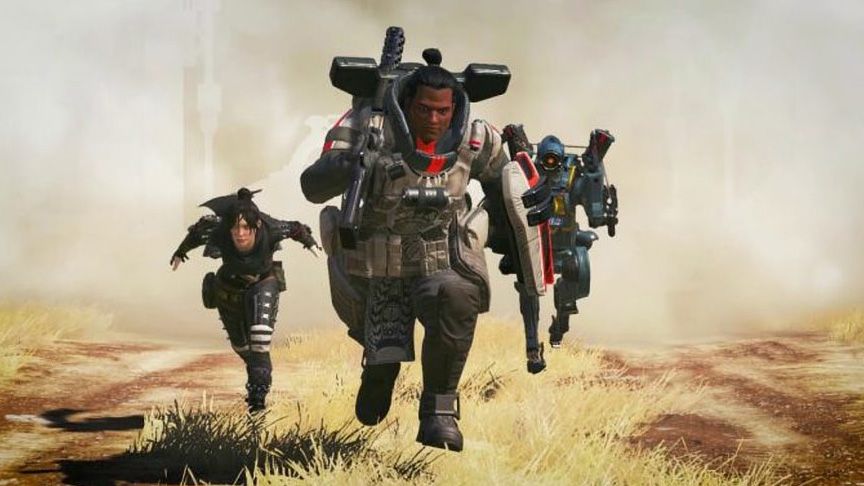 Apex Legends is one of many contenders vying for the battle royale crown. Developed by Respawn Entertainment and set in the Titanfall universe, Apex Legends is a squad-based battle royale shooter where teams of three go up against 57 other players to try to gather loot and be the last person (or squad) standing.
However, unlike Fortnite and PUBG, Apex Legends sees players take on a class, each represented by a unique character (imagine Fortnite mixed with Overwatch and you'll be on the right track.)  
Apex Legends is the perfect battle royale game for those who enjoy the genre's premise but can't get onboard with Fortnite's building or PUBG's competitiveness - and it's free. Plus, different classes, abilities, and limited-time events make for a more dynamic experience overall. 
Not sure it's for you? Check out our full Apex Legends review.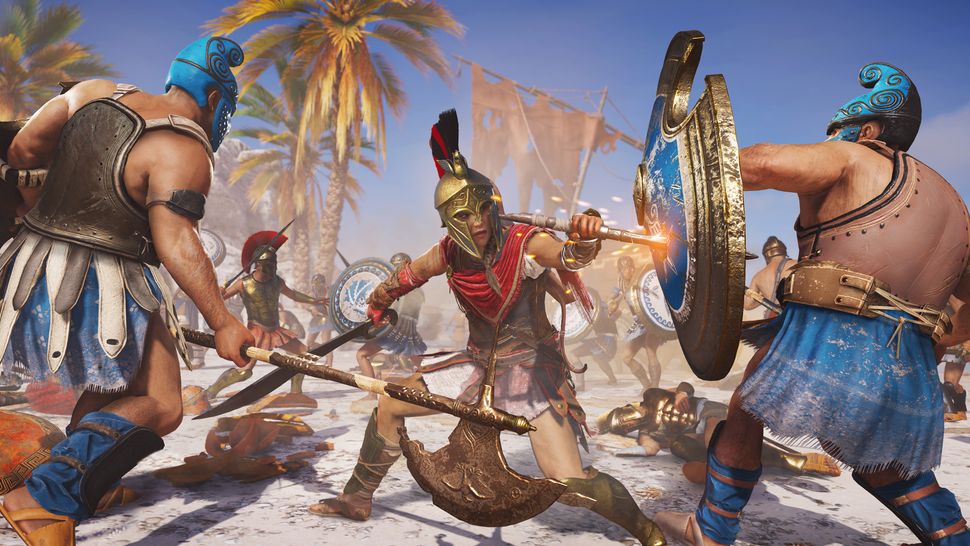 Assassin's Creed Odyssey is one of the more recent additions to the epic Assassin's Creed RPG franchise. Odyssey is set during the Peloponnesian War and sees you stepping into the sandals of either Alexios or Kassandra as they try to uncover the truth about their history while navigating the turbulent world of Ancient Greece as a mercenary. 
While Assassin's Creed Valhalla is the most recent addition to the series, we still think Odyssey is the best Assassin's Creed offering on Xbox One and one of the best Xbox Ones games.
Odyssey is a graphically stunning Xbox One game that will take you to the heart of Ancient Greece, easily securing it a place in our collection of the best Xbox One games. Just make sure you have the time to play it because there are over 100 hours of content to enjoy here.
Check out our Assassin's Creed Odyssey review diary for more.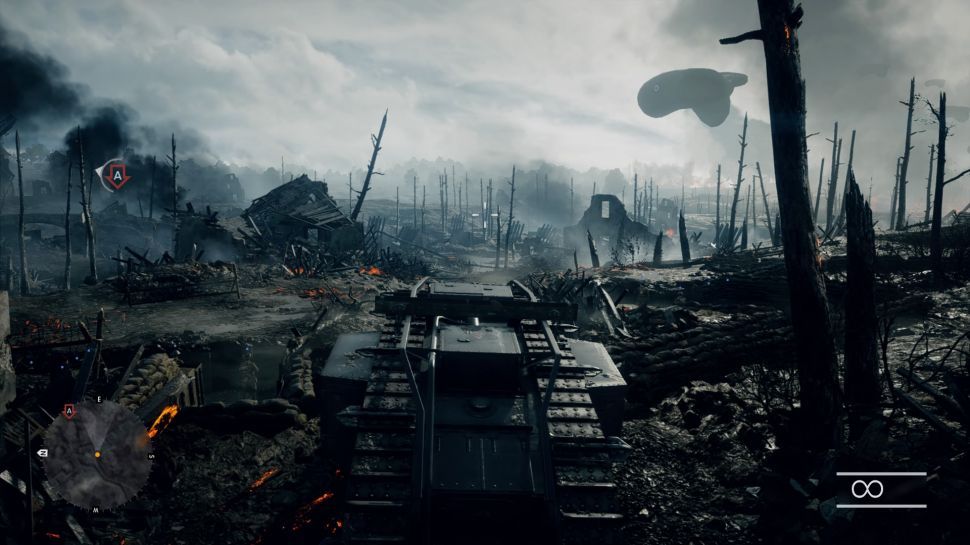 Not a Call of Duty fan? Then Battlefield 1 might be a good alternative. The first-person shooter takes players back in time to World War One and by doing so completely rejuvenates the once stagnating franchise. 
Battlefield 1's historical setting helps it to stand apart from the rest of the modern military shooters on the market, with all new weapons, vehicles, and level designs that feel fresh and capture the chaos and brutality of war.
The game offers a poignant and entertaining single-player campaign that sets a new standard for first-person shooter. Broken into six sections, each following a different character and front line location, the campaign never feels dull or repetitive.
The single player campaign even feeds neatly into Battlefield 1's multiplayer mode which, while familiar, also benefits from the much-needed breath of life that the change in setting gives.
Graphically impressive, entertaining, and sometimes touching, Battlefield 1 is a return to form for the series and one of the best Xbox One games. 
Check out our full Battlefield 1 review.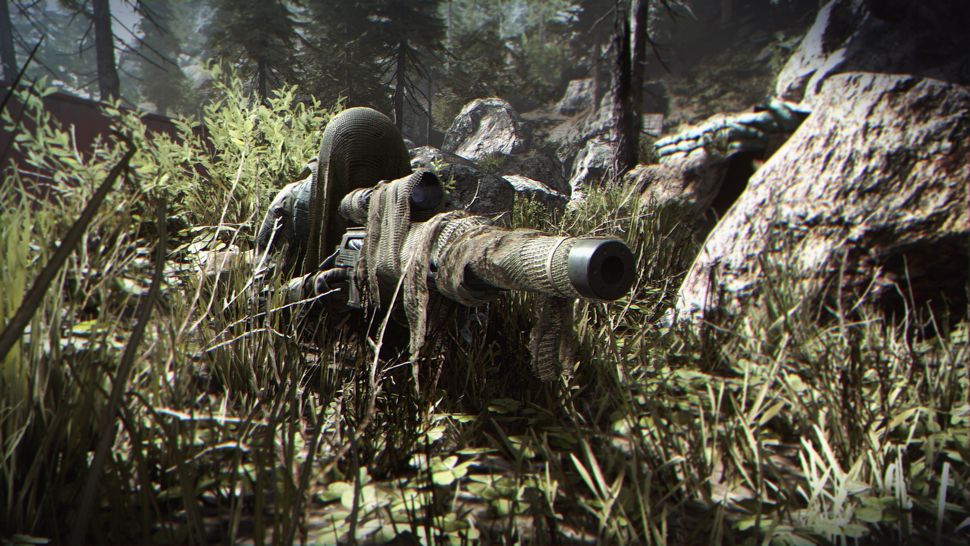 Call of Duty: Modern Warfare (2019) is something of a reset for the bestselling FPS franchise – removing the frills of zombies, jetpacks, double-jumps and futuristic gadgetry for a grounded take on what military engagement actually looks like in the 21st century. 
The name is no coincidence, either; 2007's Modern Warfare was a landmark entry in the Call of Duty series, and Activision is looking to recreate what made the game of the same name so successful.
Modern Warfare is all about the gritty realities of war this time out, with the 'modern' of the 'Modern Warfare' title referring to the gear, weapons and gadgetry being used today in the Middle East and Russia, rather than the far-flung fantasies of science fiction.
While Modern Warfare has some glaring issues with regards to its campaign, it's still the best instalation the series has seen yet - with tight shooting and more multiplayer modes than you can shake a stick at.
Read our full Call of Duty: Modern Warfare review for our official verdict.
Call of Duty: Warzone is now a standalone battle royale - and a great one at that. Initially released as an add-on for Modern Warfare (2019), Warzone has taken on a life of its own, giving the likes of Fortnite and PUBG a run for their money. 
Warzone's shooting is satisfying, its map rewarding to explore, and it offers more than enough interesting concepts like the Gulag and Contracts to make each match feel wholly unique, wherever you land. 
Check out our full Call of Duty: Warzone review for our official verdict.
From the developers of Towerfall, Celeste follows the story of Madeline, a young girl who decides to face her mental health issues by climbing to the top of the mysterious Celeste Mountain. In doing so, she learns more not only about the mountain but about herself as well throughout the process. 
An inevitable classic, Celeste integrates the obvious jump, air-dash and climb controls into a brutal series of platforming challenges in upwards of 700 unique screens. If that's too easy, you'll unlock B-side chapters along the way, designed for only the most intrepid of hardcore players. You don't even have to worry about waiting an eternity between each respawn, as Celeste brings you back from the grave in an instant, a welcome departure from the typically extensive load screens. It's not only one of the best Xbox One games out there, but one of the best indie games too.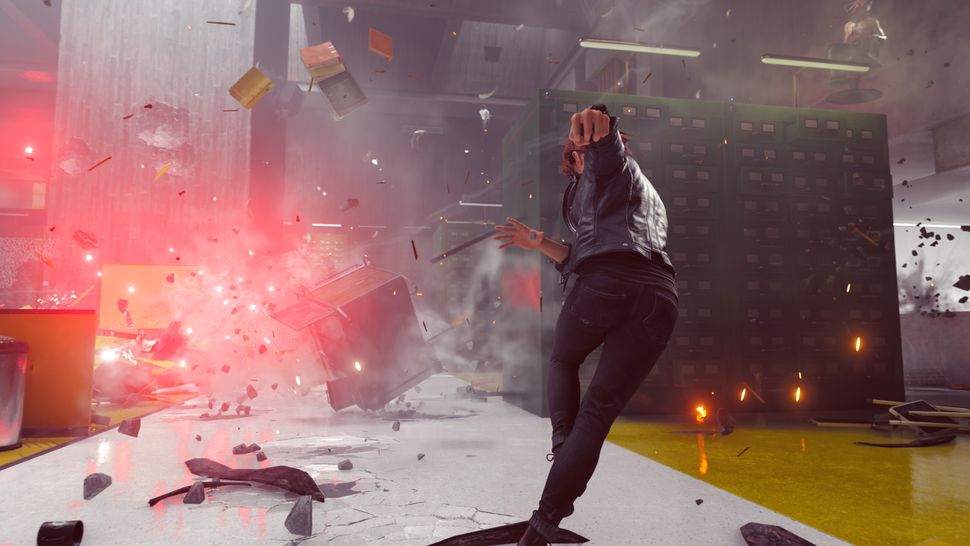 The dark horse of 2019, Remedy Entertainment's Control is an action-adventure with a difference. 
Control sees you stepping into the shoes of Jessie Faden, the newest director of the clandestine Federal Bureau of Control (FBC) – a Government agency that researches, and ultimately aims to control paranormal activity. But Jessie's new role has a few issues not exactly laid out in the job description, including the uprising of a force known only as the Hiss.
The affinity with which Remedy has courted multiple difficult genres both in film and in games with Control and still managed to deliver a mind-bending story evocative of True Detective and Twin Peaks is absolutely remarkable.
Here's what we said in our full Control review:
"Control feels like what would happen if David Lynch licked a Petri dish full of Jungian psychology and SCP entries. The resulting hallucination would be Remedy's latest mystery. It's the videogame that connoisseurs of absurd cinema and the surreal have been waiting for."
After a long development and lots of anticipation, Xbox indie exclusive Cuphead finally released in 2017. Was it worth the wait? It certainly was.
With visuals and a soundtrack inspired by 1930s animation and gameplay inspired by the platformers of the 80s, this game has had us torn since we first tried it. It's lovely to look at but its gameplay is challenging and you're going to find yourself frustrated... and dying a lot.
We enjoyed Cuphead so much we named it Best Xbox Exclusive in our 2017 Game of the Year Awards so of course it's one of our picks for the best Xbox One games. It's an indie experience that shouldn't be missed and you'll only find it on Xbox and PC.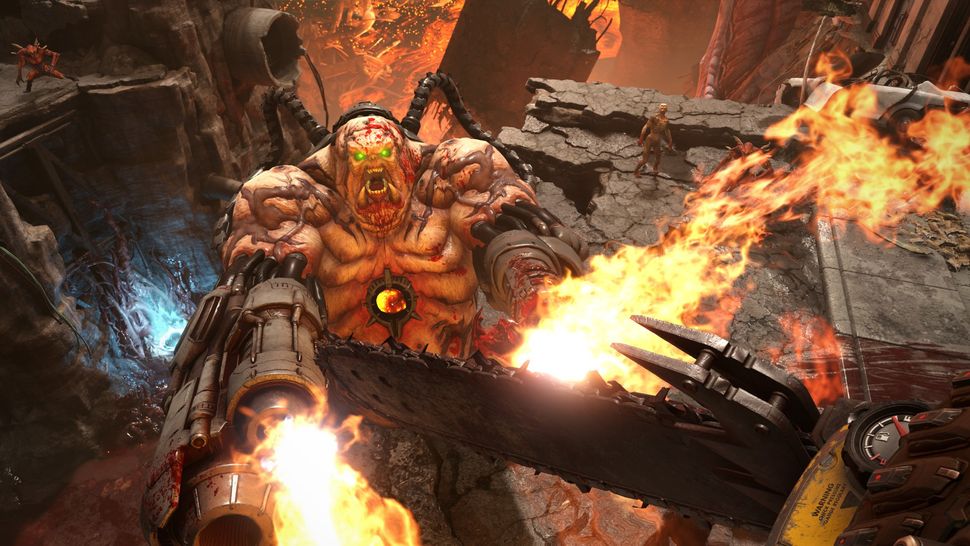 Ready to raze some hell? Doom is back and it's the best it's ever been. Not only does Doom Eternal boast all the blood-pumping, gore-packed fun we expect from a Doom game, it also adds a bunch of new RPG-like elements we didn't even know we needed. 
If you're looking for a game that doesn't focus too much on narrative and instead throws you into ripping and tearing some demons (all while a adrenaline-inducing metal soundtrack plays), then Doom Eternal is one not to be missed. 
Make sure to check out our full Doom Eternal review.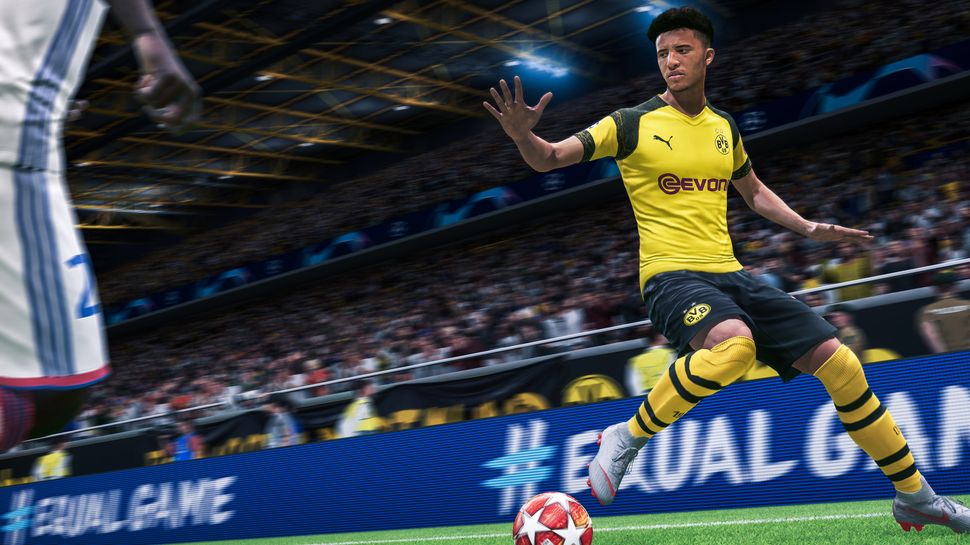 FIFA is, for many console owners, a highly-anticipated annual event. With 2019's iteration of the stalwart series, EA appears to have made some bold strides in the right direction, especially when it comes to giving players what they've been asking for in terms of game modes and statistical tinkering. 
Add to that a fantastic new way to play in Volta, a light-hearted set of modes for couch co-op and some clever, nuanced gameplay tweaks that coax out a more fair and rewarding game of soccer, this is definitely not an in-between year or an easy skip if you're a franchise fan. In fact, it might be the best FIFA game in a good few years, achieved mainly by responding to fan feedback with healthy design decisions. 
You can read our full review of FIFA 20 right here and make sure you're the best on the pitch using our tips and tricks guide. 
Also, check out our review of FIFA 21, it's the latest FIFA title but we're not sure it's the greatest. Due to "a lack of innovation in long-neglected areas" our review states that "there's little here that you don't already have in FIFA 20". If you're loyal to Ultimate Team, though, or you're looking for a cross-gen FIFA title you'll want to check it out.
Fortnite has had a meteoric rise since its release in 2017, and it's not hard to see why. The free-to-play battle royale game offers players an energetic and enjoyable online multiplayer experience, and throwing in some building mechanics to set it aside from its competitors.
Fortnite has become somewhat of a pop culture phenomenon: it's fun, fast-paced and everyone seems to be playing it. More importantly, it has a concept that almost anyone can get to grips with: just be the last person standing. 
Constant content updates keep Fortnite feeling fresh nearly two years since its launch so it easily gets a place on the best Xbox One games list.
You can check out our definitive Fortnite Battle Royale review here.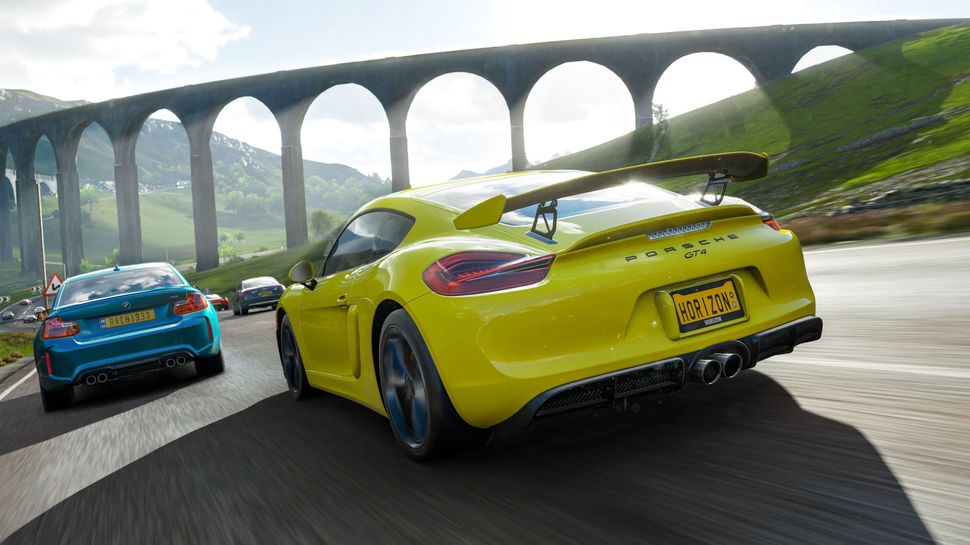 While the original Forza titles were about pristine driving skills around perfectly kept tracks, the Horizon series has a penchant for trading paint and isn't afraid to have you get down and dirty with off-road races from time to time. 
Forza Horizon 4, the latest game in the series, carries that tradition forward by taking us to the rolling hills of the English countryside and spoiling us with some of the most exotic cars on the planet.
Like any good open-world game, it rewards exploration and offers both a structured campaign mode and plenty of distractions around the campaign. And the new setting feels like something of a love letter from Playground Games to rural Britain; charming, idyllic and made for cross-country road trips.  
It's really good fun, well-worth buying and easily one of the best Xbox One games.
Don't miss our full Forza Horizon 4 review.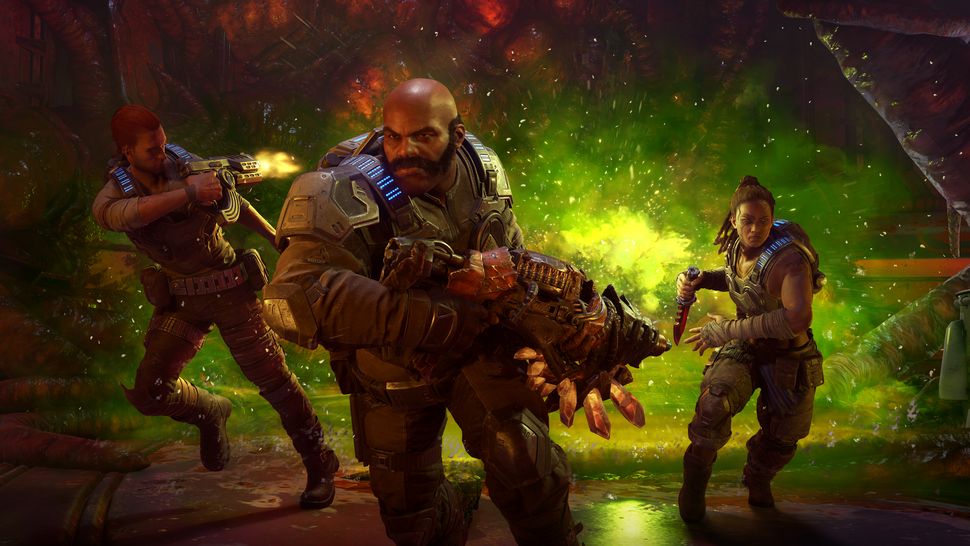 We'd been waiting a while to see a new Gears title, and Gears 5 certainly didn't disappoint. 
Players step into the shoes of Kait Diaz for the first time who, following the events of Gears of War 4, is trying to come to terms with the death of her mother, unravel the twisted roots of her family tree and deal with her own personal baggage. Meanwhile, humanity is being threatened once more - this time by the Swarm, the successor to the Locust horde.
Check out our full Gears 5 review for more. It's worth noting, this game will be getting an Xbox Series X enhancement which will see it run at 4K/60, and also includes new 4K textures. Multiplayer will run at 120fps.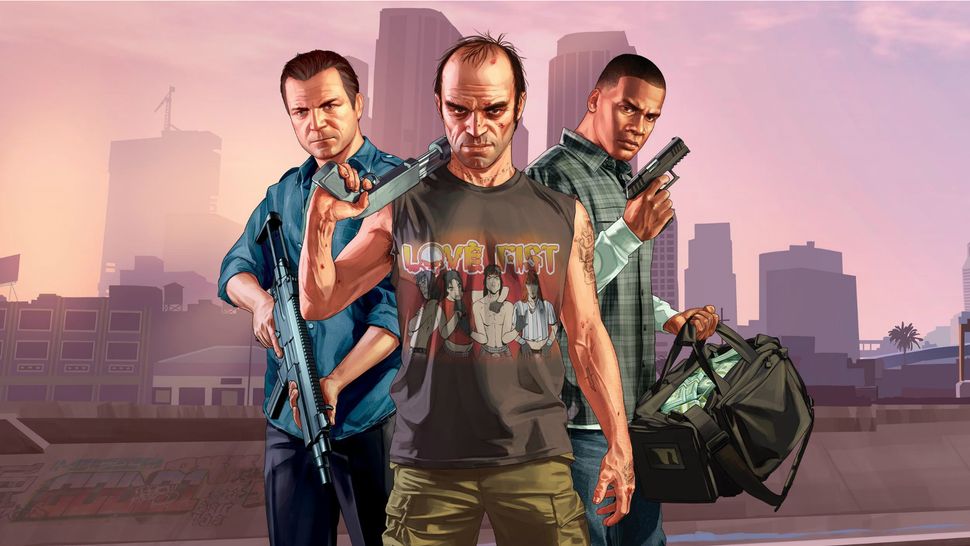 Not only is it one of the best sandbox games on the Xbox One platform, GTA V is also the best golf game, the best tennis sim, the undisputed virtual yoga champ, one of the best racers... it's even a pretty serviceable MMO.
We're used to scale and scope from Grand Theft Auto, but what Trevor, Franklin, and Michael bring us is a staggeringly well-realised city seen from three entirely different perspectives.
Trevor, the maniacal rampage killer whom we discover to be in all of us when we play a Rockstar game; Franklin, the classic rags-to-riches character with street smarts and the ability to pull off a bandana; and Michael, the troubled criminal with a dysfunctional family and a beer gut to show for his life of violence.
If the campaign isn't for you, then there's a free online multiplayer mode - GTA Online - that you can essentially use as your own chaotic virtual playground.
However you choose to play GTA V – a multiplayer muckabout, a story-driven third-person actioner, a flight sim – it reveals itself to be the best game on both this generation and the last.
Also make sure to check out everything we know about GTA 6 so far.
Want to spend some quality time with Master Chief? Then the Master Chief Collection is just the ticket.
The Master Chief Collection includes six Halo games in total, including every single multiplayer mode. That means you get Halo: Combat Evolved Anniversary, Halo 2: Anniversary, Halo 3, Halo 4, Halo: ODST and Halo Reach. With each game looking, sounding and playing better than ever before.
If you're a Halo fan eagerly awaiting the release of Halo Infinite later this year, then The MCC is sure to keep you busy in the meantime.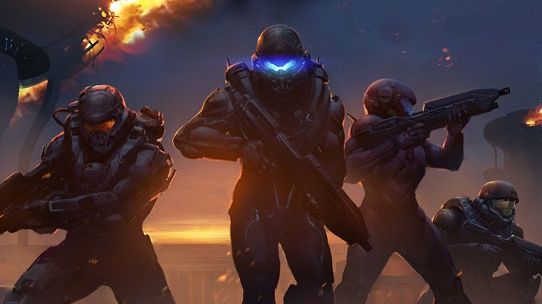 A franchise that has defined Xbox as a platform for a long time is of course Halo, and Halo 5: Guardians is a worthy addition to the series and our list of the best Xbox One games. With both a single-player campaign and the usual thrilling multiplayer combat, this is the Halo game for Xbox One you don't want to miss. 
Though its single-player campaign isn't the best in the franchise in terms of story, this is Halo multiplayer combat at its most fun, and anyone that loves playing online with friends will enjoy what the various modes have to offer.
Love Halo? Then check out what we know so far about the upcoming Halo Infinite.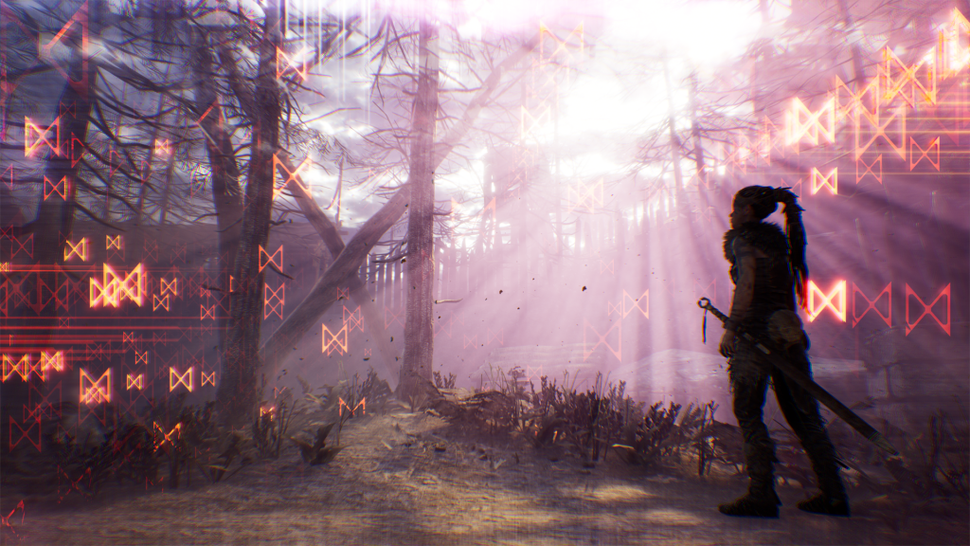 Hellblade: Senua's Sacrifice is developer Ninja Theory's first attempt at publishing its own game and it's quite an achievement. The game follows Senua, a Celtic warrior suffering from psychosis who travels to Hell to rescue her lost lover.
The game uses an interesting mix of binaural audio and innovative visual techniques to communicate Senua's experience with her psychosis to the player, resulting in a game that's likely to be quite different from anything else you've played recently. 
Disturbing, insightful and extremely enjoyable to play, this is a game worth taking a look at if you're interested in the best Xbox One games.
You can read all about our experience with the motion capture tech behind Hellblade. 
The follow-up to Limbo, Playdead's Inside is one of the best modern platformer games on the market. But while Limbo focused on horror, Inside instead deals in sci-fi conspiracy. It's a somewhat Orwellian tale, which sees you playing as a young boy trying to escape from the oppression, tyrannical society in which he lives. 
While Inside is one of the shorter games on this list (lasting around three or four hours) it packs one heck of a punch in that time, delivering brain-bending puzzles, a unique and unsettling atmosphere and brilliant platforming action. All this adds up to make it an unforgettable experience and easily one of the best Xbox One games around.
Okay, so Hideo Kojima's last game for Konami – and his last ever Metal Gear game – might be a little tough for the MGS n00b to get to grips with, but it's still one of the best stealth-action games ever crafted. The open-world shenanigans will satisfy all your behind-enemy-lines / Rambo fantasies and probably confuse you with crazy plot twists and a million characters all with the same gravel-toned voices.
But hey, that's all part of its charm, right? Definitely one of the best Xbox One games we've ever sat down in front of.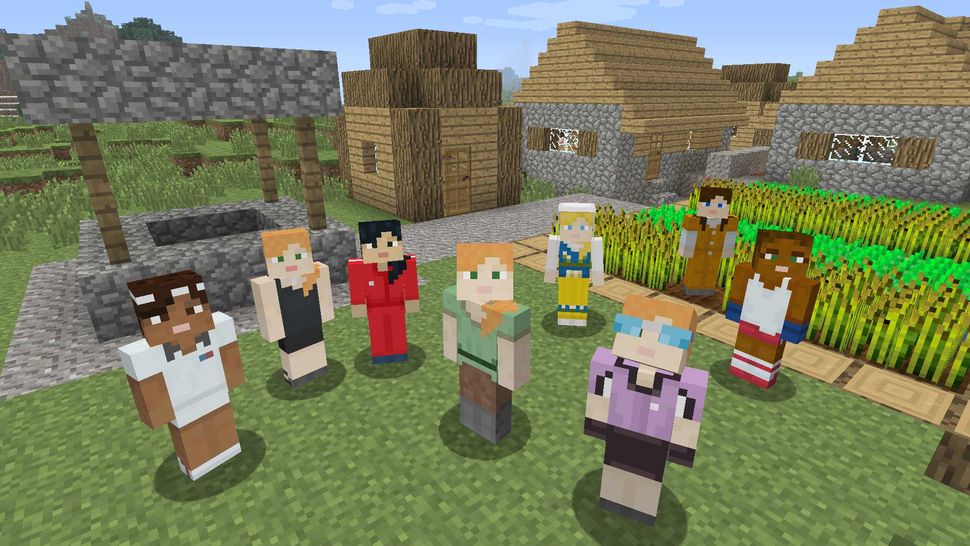 Minecraft released 11 years ago, but it's still as popular as ever with adults and kids alike. The sandbox survival game allows players to build with blocks in a 3D-generated world, providing a perfect creative outlet for those artistically inclined.
If you're less creative, there's also the option to explore the world, harvest resources, craft items and square-up to enemies. 
How did a sandbox game about blocks become a worldwide phenomenon? Check out the history of Minecraft.
Monster Hunter: World is a true breath of fresh air, easily sliding its way into our list of the best Xbox One games of all time.
Giving players the option to play solo or team up with up to three other friends, this game invites you into a living, breathing game world to hunt down some monsters. For research. And fun. 
You'll face a learning curve with Monster Hunter: World and the dark-souls style of combat has the potential to frustrate, but this is the most accessible Monster Hunter game we've seen in years. If you've been looking for a chance to break into the series, this is it. 
In our review, we called the game "a bold and confident new chapter" and gave it a "play it now" recommendation. Thinking of becoming a Monster Hunter yourself? Make sure you check out our full survival guide. 
Check out our full Monster Hunter: World review.
If you want to play a game that will feel different to anything else you've played recently, we heartily recommend NieR: Automata as one of the best Xbox One games right now.
Though it's a sequel to 2010 game Nier, you don't have to have played the first game to enjoy this one. Set in a dystopian future, the story of the game revolves around a war between machines created by alien invaders and the remnants of humanity. Humanity has fled Earth to seek refuge on the Moon, but has sent combat droids down to fight for them.
You play as one of these droids, 2B, accompanied by another droid called 9S. Combat in this game is intensely satisfying, the game world is stunning with a huge sense of scale, and the story is strange (sometimes to a fault) but incredibly entertaining. You won't be disappointed, trust us.
For years, Ori and the Blind Forest was one of our favorite Metroidvania 2D dungeon crawlers on Xbox One - it was heartfelt, beautiful and challenging, and the world simply oozed personality and intrigue. Years later, Moon Studios and Microsoft Ori and the Will of the Wisps, the first game's sequel that sees Ori and his makeshift family separated in an all new environment.
The new game in the series adds some new combat elements like a shard system that allows for more customization of Ori's abilities, while big boss battles help to make it more memorable and break up the puzzle-solving. 
If you need something a bit smaller than the average 40-hour RPG, and something less brutal than the latest first-person shooter, Ori offers a 12-hour challenge in a hauntingly beautiful world. It's one of the best Xbox One games there is.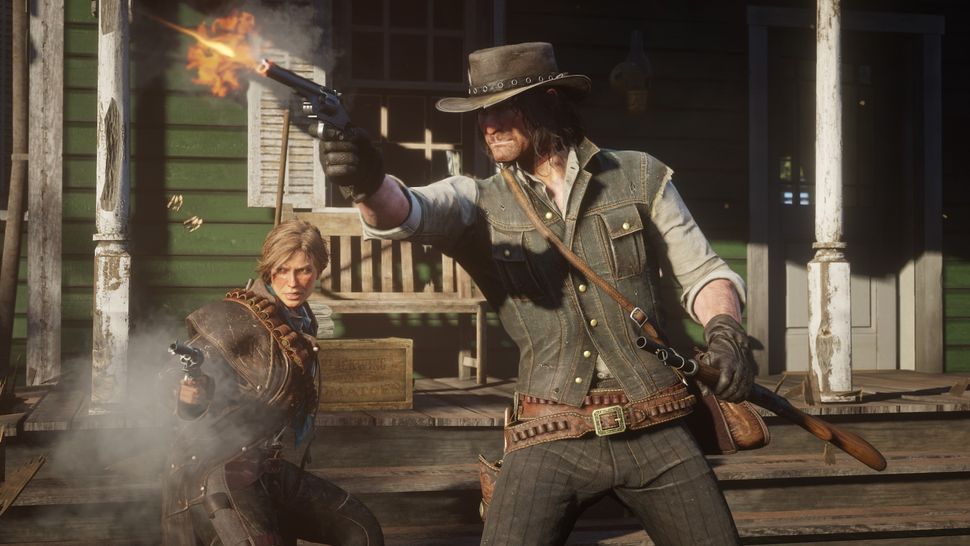 Rockstar's Red Dead Redemption 2 took 2018 by storm, giving us the gun-toting, western open-world we were hoping for. You play as Arthur Morgan, a gunslinger in the notorious Van Der Linde gang as he navigates the trials and tribulations of the changing west. 
Red Dead Redemption 2 is certainly game which will keep you busy. Between story missions, mini-games, activities and side quests, you will find yourself sinking plenty of hours into this title without even noticing it. And with Red Dead Online, you can team up with a posse of friends to play.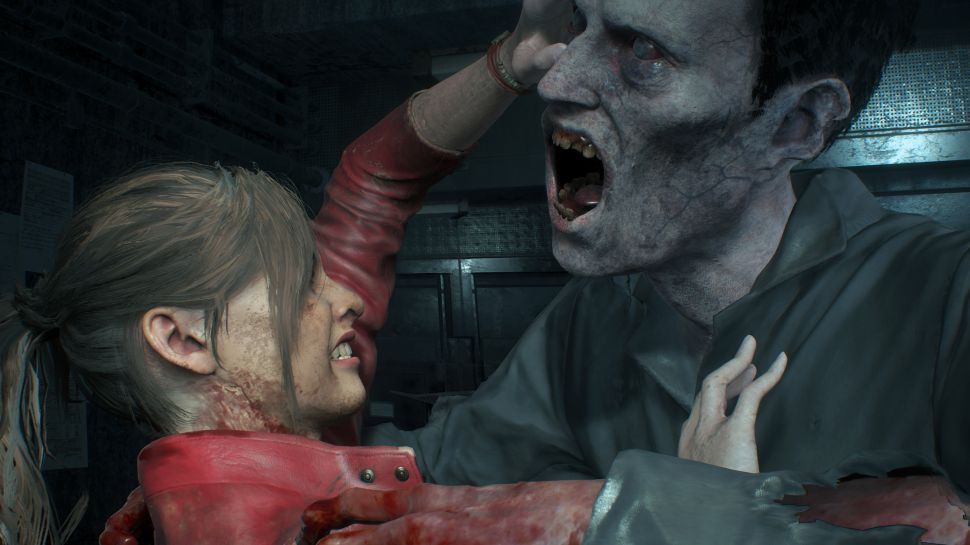 Capcom's remake of survival horror classic Resident Evil 2 has gone down a storm with fans and newcomers alike, and it's no surprise. With gorgeous new graphics but the same brain-scratching puzzles and terrifying zombies, Resident Evil 2 is definitely a remake done right. When it comes to horror, this is one of the best Xbox One games you can get.
We voted it as our Game of the Year 2019, check out our full Resident Evil 2 remake review to find out why. Want more Resi horror? Then check out our Resident Evil 3 review or our review of the latest game in the series: Resident Evil Village.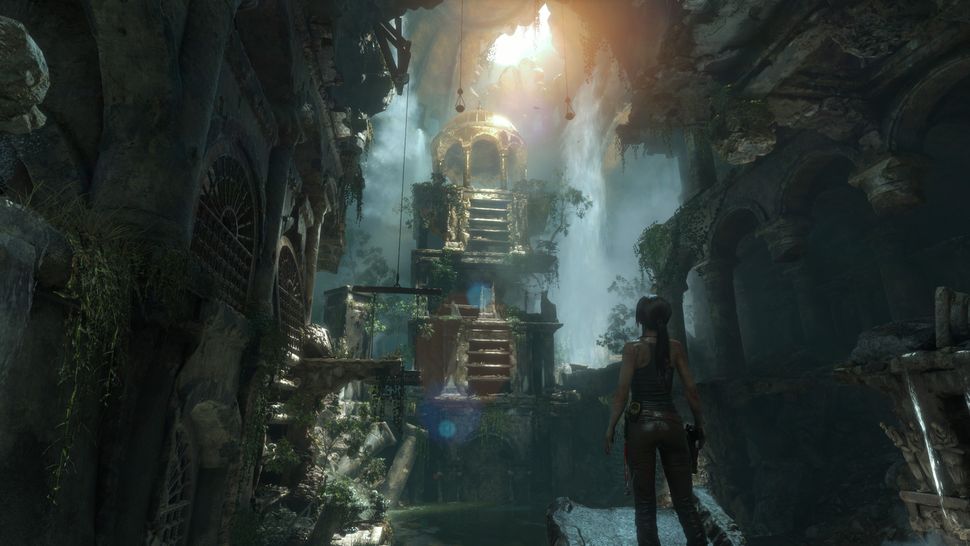 Despite being the sequel to a prequel about the young life of the Lara Croft, this still feels like a Tomb Raider game that has grown up. The reboot which saw a brave new direction for the franchise seemed a lot of the time to be little more than a bit of light Uncharted cosplay, but Rise is a far more accomplished game - and we prefer it to the final instalment, Shadow of the Tomb Raider.
There are also tombs: yes, that might seem a fatuous thing to say given the name, but the previous game gave them short shrift. In Rise though they are deeper and more plentiful. Rise also has one of the best narratives of any Tomb Raider game, penned again by Rhianna Pratchett, it's sometimes rather poignant.
It's undoubtedly one of the best Xbox One games you can get.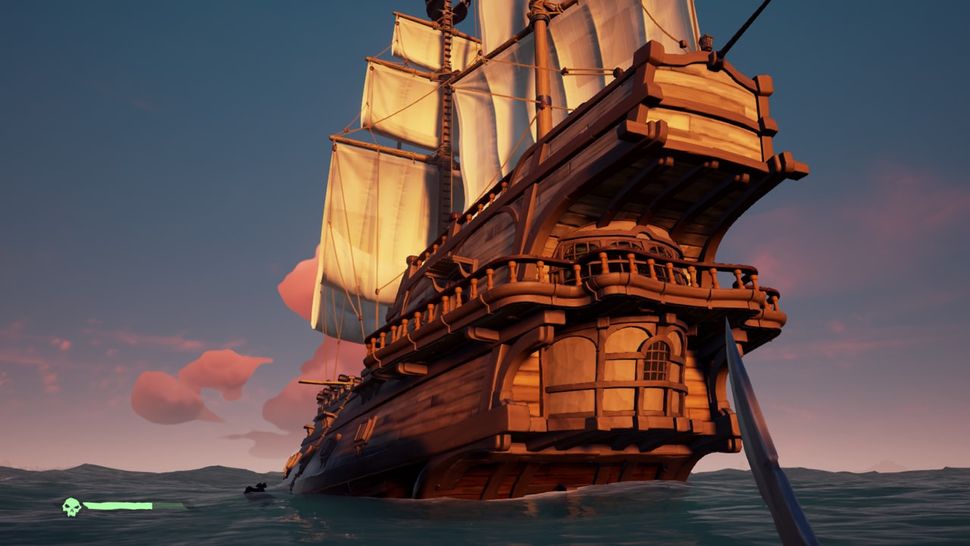 Rare's swashbuckling adventure Sea of Thieves lets players to take on the role of a pirate sailing the seas of a fantastical world – either alone or as part of a crew of up to four members. It's up to you whether you choose to focus on trading, treasure-hunting or plundering the loot of others.
This is a great title for those who enjoy playing with others in an open-world environment, plus it doesn't look too shabby at all. In addition, a new Anniversary Update has breathed new life into Sea of Thieves. Definitely one of the best Xbox One games of recent times.
Here's all the latest Sea of Thieves news and updates.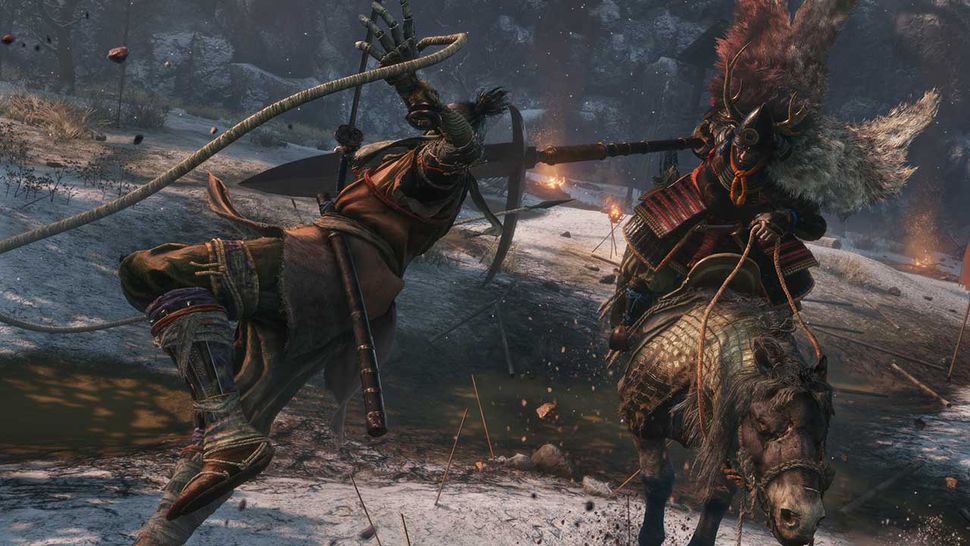 FromSoftware's latest offering is not to be scoffed at. If you thought the Dark Souls series was hard, then Sekiro: Shadows Die Twice is extreme mode.
Sekiro is more punishing than any title we've seen from FromSoftware before, but actually achieving those rare moments of success is extremely rewarding. Set against a background that balances brutality and beauty, Sekiro is a must-have title if you have the patience for it and one of the best Xbox One games around.
Check out our full Sekiro: Shadows Die Twice review.
The original Titanfall was a great game and its sequel, Titanfall 2, improves on it in every conceivable way: the motion is more fluid, there are more distinct titans to choose from and, hold onto your hats here, there's actually a single-player campaign that might take the cake for the best first-person shooter story of the year. 
This game's pedigree is inherited from one of this generation's smartest and most unusual shooters. The original Titanfall married ninja-fast on-foot combat to the gloriously thuggish thrill of piloting giant mechs, which are summoned from orbit a few minutes into each match.
The skill with which Respawn has balanced this mix of styles in the sequel is remarkable – Titans have firepower in excess but they're easy to hit, and maps offer plenty of places for infantry to hide. 
Make sure to check out our Titanfall 2 review here.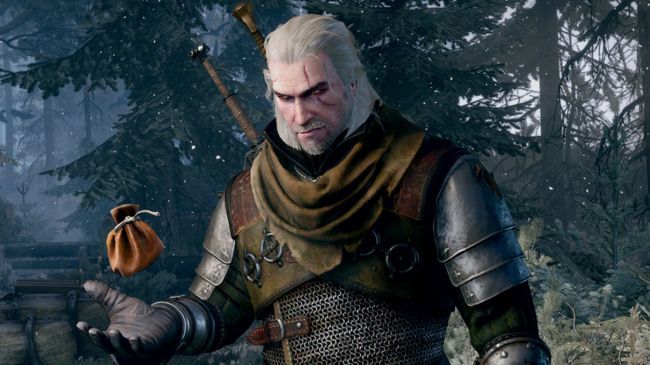 Geralt didn't have the smoothest of entries to Xbox One, but after some heavy patching and a lot of angry words about visual downgrades, we're left with an RPG boasting tremendous scope and storytelling.
Oh, and combat. And don't forget Gwent, the in-game card game. And there's the crafting to get stuck into. And the alchemy.
You're rarely short of things to entertain yourself with in The Witcher 3's quasi-open world, then, and all the better that you're in a universe that involves the supernatural without leaning on the same old Tolkien fantasy tropes. It's invigorating stuff and especially worth picking up on Xbox One as a planned free upgrade for existing owners will keep you playing into the next generation too. 
Once you've jumped in, you may want to check out the Witcher TV series with Henry Cavill taking on the role of Geralt.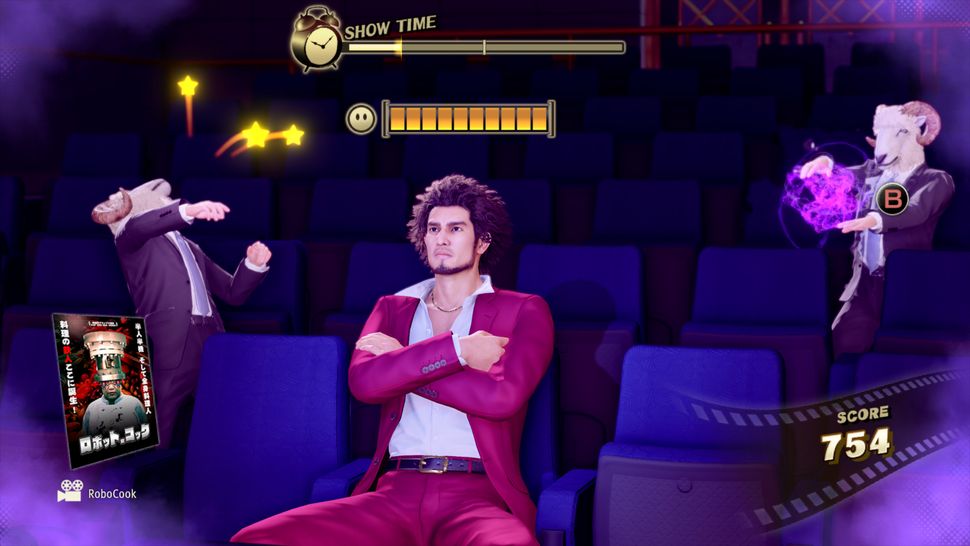 The Yakuza games have always mixed mature themes with utterly bonkers shenanigans, and Yakuza: Like a Dragon really lets loose in the latter regard.
While you can still expect plenty of hard-hitting plot points during the game's lengthy and turbulent story, the entire fighting system has been re-imagined as a turn-based JRPG – and it works surprisingly well. Each character can take on various classes, such as becoming a crooning musician or cutesy J-Pop idol, and each has their own abilities in battle. It's certainly a different approach, then, but one that really lets the series' freak flag fly.
Best Xbox One games at a glance
Apex Legends
Assassin's Creed Odyssey
Battlefield 1
Call of Duty: Modern Warfare (2019)
Call of Duty: Warzone
Celeste
Control
Cuphead
Doom Eternal
FIFA 20
Fortnite Battle Royale
Forza Horizon 4
Gears 5
Grand Theft Auto V
Halo: The Master Chief Collection
Halo 5: Guardians
Inside
Hellblade: Senua's Sacrifice
Metal Gear Solid V: The Phantom Pain
Minecraft
Monster Hunter: World
NieR: Automata
Ori and the Will of the Wisps
Red Dead Redemption 2
Resident Evil 2 Remake
Rise of the Tomb Raider
Sea of Thieves
Sekiro: Shadows Die Twice
Titanfall 2
The Witcher 3: Wild Hunt
Yakuza: Like a Dragon
Best Xbox One games FAQ: quick questions answered
What is the best game on Xbox One? Well, that depends on what types of games you're into. We've tried to put together a collection that covers a variety of genres, so there should definitely be at least one that suits your taste.
What is the most played Xbox One game? The most played Xbox One game is constantly changing but currently, battle royale Call of Duty: Warzone is extremely popular, as is Fortnite and Rocket League.
Which Xbox is best? The Xbox Series X and Xbox Series S have brought us into a brand new-generation but if you don't need the absolute latest console as soon as it hits the shelves, then your only real option is the Xbox One S as Microsoft has discontinued the Xbox One S All-Digital Edition and the Xbox One X. 
Is Xbox better than PlayStation? Good question. And it depends what your habits are and what you're looking for from a console. We've put the two consoles head-to-head in our PS4 vs Xbox One: which console is best comparison, where we cover everything you'd need to know about each console – though you can also see if our round-up of best PS4 games tempt you over the Xbox One titles listed here.