Madden 23 soundtrack: our guide to the track list
Let's break down the Madden 23 soundtrack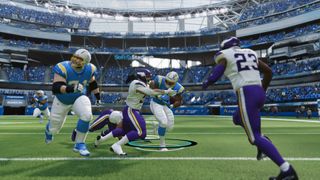 (Image credit: EA)
The Madden 23 soundtrack is an absolute beast. No Madden experience is complete without a selection of great tunes, and the latest iteration is no exception
Madden 23 was released on Xbox Series X|S, Xbox One, PS5, PS4, and PC on August 19. Madden 23's newfound realism makes for bone-crunching player pile-ups, and this latest incarnation of the franchise has been something really special. We're certainly hoping that EA will be able to take this one all the way to the proverbial endzone.
It's fair to say that the last entry in the series was a bit underwhelming, with bugs and game mode problems holding the title back. However, it's also fair to say that its soundtrack did not disappoint. There were plenty of great tunes among the 56 tracks that were featured, including artists like J. Cole and Joyner Lucas. There were even 11 new tracks recorded especially for the game, featuring musicians like Jack Harlow and JID. In light of this, we were expecting big musical things from Madden 23.
Madden 23's developers had said they want to honor the eponymous John Madden himself. With the release of this game, this ambition was clearly extended to every aspect of the game - including and especially when it comes to its music.
Read on as we pick apart the Madden 23 soundtrack!
Madden 23 soundtrack guide
Madden 23 soundtrack: Artists and tracks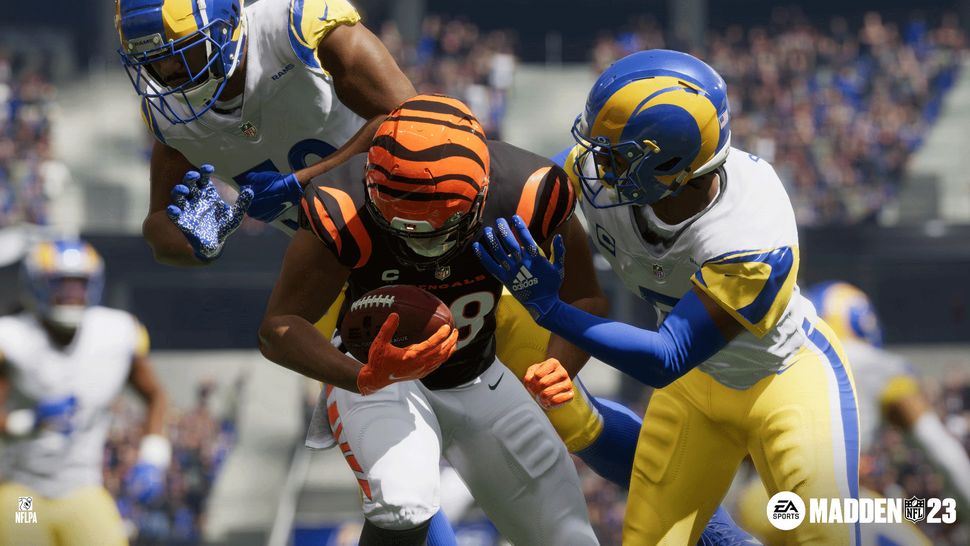 As you might expect, there are some big names on the list including Snoop Dogg, Wiz Khalifa and Kendrick Lamar.
In addition, over a third of the soundtrack includes brand new or exclusive music from artists including Big K.R.I.T., King Green, Gizzle ft. BRE-Z, Symba, Erica Banks, Lord Afrixana, Marqus Clae, and Simon Said. & Jazzfeezy.
The soundtrack was released alongside the game on August 19. Music fans can find the new playlists on Spotify and Apple Music, too. Look out for those official playlists.
Aha Gazelle - "Tear It Down"
Bas - "Run It Up"
Benny The Butcher - "Remember Me"
Big K.R.I.T. - "EXTRA CREDIT"
Blackway, Aeph, Koko - "Impossible"
Boslen - "LEVELS"
Cam Wallace - "ENERGY!"
Charmaine - "LOGIC (Lucky Charm Freestyle)"
Coast Contra - "505"
Cordae ft. Lil Wayne - "Sinister"
Cypress Hill - "Hit Em'"
Doechii - "Crazy"
Dreamville with Bas ft. A$AP Ferg - "Lifestyle"
EARTHGANG - "GHETTO GODS"
Erica Banks - "The Best (TUA Remix)"
Gizzle ft. BRE-Z - "One Shot"
IMRSQD - "Run It Up"
Joey Bada$$ - "THE REV3NGE"
Kendrick Lamar - "N95"
Killer Mike - "Get Some Money"
King Green - "Cold"
Kwesi Arthur ft. VIC MENSA - "Winning"
Lord Afrixana - "Touchdown"
Malachiii - "Hold Me"
Malachiii - "How To Be A Star"
Marqus Clae - "Are You Ready"
Nas - "Meet Joe Black"
Nigo ft. Tyler The Creator - "Come On, Let's Go"
OnCue - "Any Given Sunday"
Pap Chanel - "No Biggie"
Pusha T ft. Lil Uzi Vert & Don Toliver - "Scrape It Off"
Risqkae ft. Rti$ - "The Intro"
Robert Glasper ft. Killer Mike & BJ The Chicago Kid & Big K.R.I.T. - "Black Superhero"
Simon Said. & Jazzfeezy ft. Steve Samson - "You Gotta Choose"
Snoop Dogg ft. Nas - "Conflicted"
Symba - "Go Get It"
Symba - "Put Me In The Game"
Trev Rich & Wallis Lane - "Whole Team"
Ty Dolla $ign ft. Wiz Khalifa - "Champions"
As the game settles in, we'll be sure to keep you in the know when it comes to any new developments - even if we'll be grumbling about its hefty next-gen upgrade fee..
---
Sign up to receive daily breaking news, reviews, opinion, analysis, deals and more from the world of tech.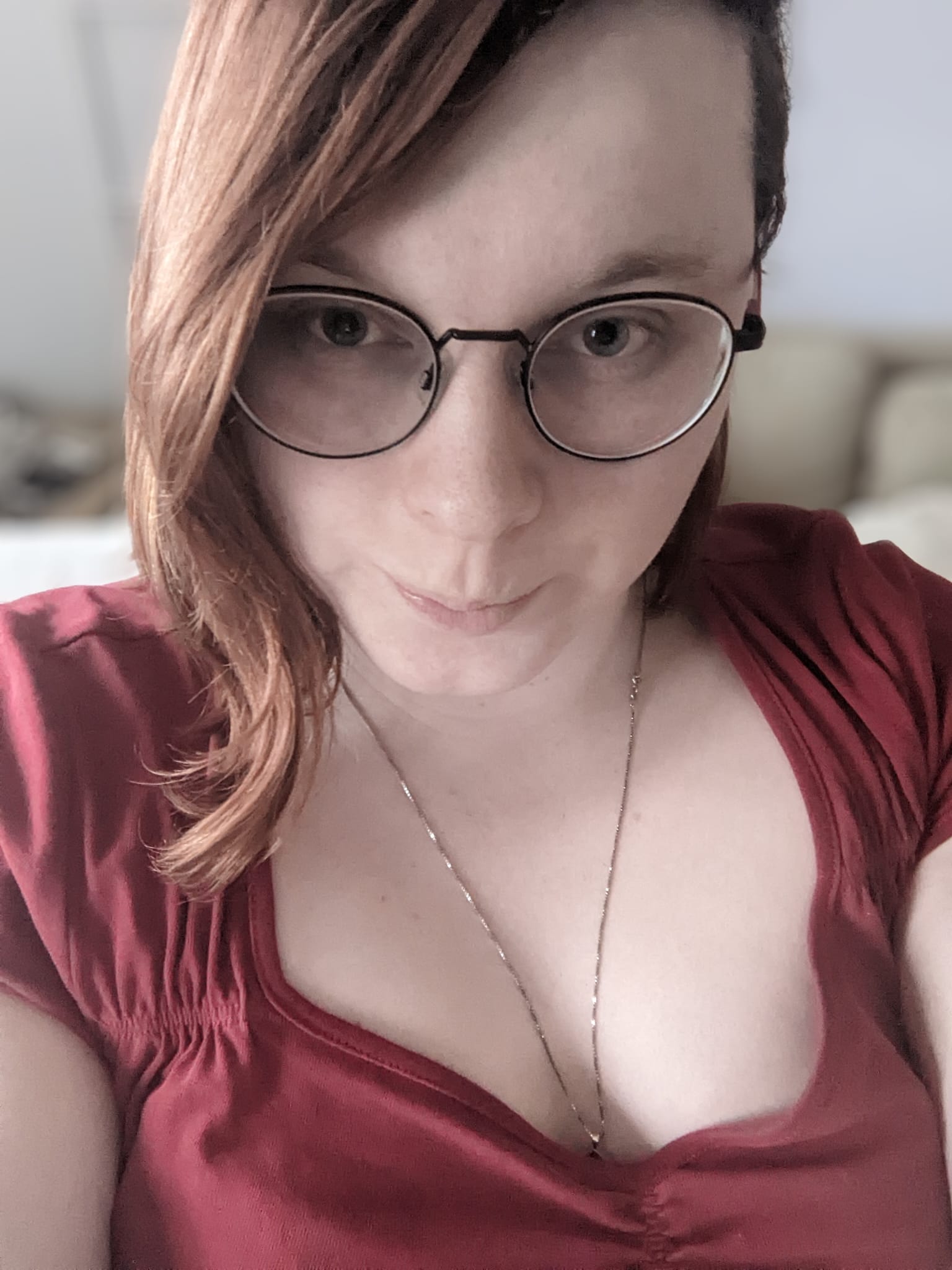 Cat Bussell is a Staff Writer at TechRadar Gaming. Hailing from the crooked spires of London, Cat is an experienced writer and journalist. As seen on Wargamer.com, TheGamer.com, and Superjumpmagazine.com, Cat is here to bring you coverage from all corners of the video game world. An inveterate RPG maven and strategy game enjoyer, Cat is known for her love of rich narratives; both story-driven and emergent.
Before migrating to the green pastures of games journalism, Cat worked as a political advisor and academic. She has three degrees and has studied and worked at Cambridge University, University College London, and Queen Mary University of London. She's also been an art gallery curator, an ice cream maker, and a cocktail mixologist. This crash course in NPC lifestyles uniquely qualifies her to pick apart only the juiciest video games for your reading pleasure.
Cat cut her teeth on MMOs in the heyday of World of Warcraft before giving in to her love of JRPGs and becoming embedded in Final Fantasy XIV. When she's not doing that, you might find her running a tabletop RPG or two, perhaps even voluntarily.