Starfield voice actors and cast list so far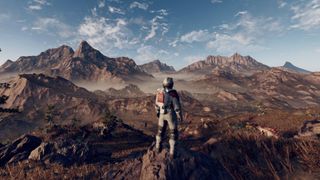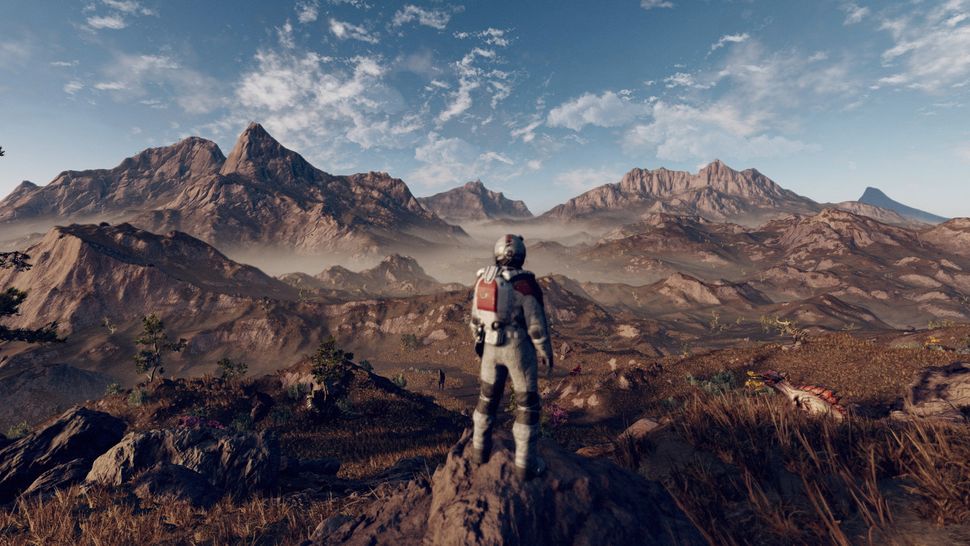 (Image credit: Microsoft)
Starfield is Bethesda's first brand-new series (or IP, in technical speak) in almost 25 years, so it's safe to say there's a lot riding on the space-faring RPG. Now that we're just a week or so out, we've been getting more information including a look at the Starfield voice actors and cast.
You'll no doubt recognize some of the actors behind Starfield's main cast, given that the majority of them have voiced characters in some very well-known games. While playing the upcoming Xbox Series X game, you'll meet an eclectic cast of characters. And you can even romance some of them.
Here's the main Starfield voice cast, so that you can put some faces to the characters that you meet while making your way across the game's expansive universe. As new characters are revealed, and after the game's launch, we'll be sure to update this list.
Starfield voice actors list
Bethesda has revealed some of the main cast for Starfield. Check them out below, and then we'll break down where you might know each actor from.
Sarah Morgan - Emily O'Brien
Barrett - Barry Wiggins
Sam Coe - Elias Toufexis
Andreja - Cissy Jones
Matteo Khatri - Carlos Valdes
Noel - Dana Gourrier
Vlad - Bumper Robinson
Walter Stroud - Armin Shimerman
Sarah Morgan - Emily O'Brien
Sarah Morgan is the fierce leader of Constellation. She's voiced by Emily O'Brien, who has previously worked on games like Guardians of the Galaxy: The Telltale Series (Gamora), as well as Death Stranding.
Barrett - Barry Wiggins
Barrett is also a member of Constellation, and will be one of the very first characters you will meet at the start of Starfield. He's played by Barry Wiggins, who is primarily a TV actor, having worked on everything from The X-Files to Arrested Development.
Sam Coe - Elias Toufexis
Sam Coe is described as an excellent pilot, and an even better dad! He is voiced by Elias Toufexis, who has worked on Saints Row, As Dusk Falls, and Gotham Knights. Funnily enough, he played The Penguin in Gotham Knights.
Andreja - Cissy Jones
Andreja is Constellation's newest recruit, hailing from the farthest reaches of the Settled Systems. She's played by Cissy Jones, who previously worked on Baldur's Gate 3, Life Is Strange (she plays Joyce), and Remnant 2.
Matteo Khatri - Carlos Valdes
Matteo is Constellation's resident theologian. He is committed to understanding humanity's place in the universe through studying relics of our ancient past. Voiced by Carlos Valdes, best known for playing Cisco Ramon in The Flash TV series (CW).
Noel - Dana Gourrier
Noel is Sarah Morgan's protégé, she's a brilliant scientist in her own right and prefers to support Constellation from the comfort of her lab. She's also the youngest member of Constellation. Noel is played by Dana Gourrier, who has worked on games like Detroit: Become Human.
Vlad - Bumper Robinson
Vlad is a former Crimson Fleet pirate, with experience piloting ships in the far reaches of the Settled Systems. He's played by Bumper Robinson, who previously worked on Redfall and Saints Row.
Walter Stroud - Armin Shimerman
Walter Shroud is co-owner of Stroud-Eklund, who has used both his wealth and passion for exploration to help build Constellation into what it is today. He's voiced by Armin Shimerman, who played Andrew Ryan in BioShock, and Dr. Nefarious in the Ratchet and Clank series.
That's everything we know about Starfield's voice cast so far. For more on the game, read our coverage on how Starfield had originally planned to use a voiced protagonist, before scrapping it later in development.
Get daily insight, inspiration and deals in your inbox
Get the hottest deals available in your inbox plus news, reviews, opinion, analysis and more from the TechRadar team.
Jake is a freelance writer who currently works regularly with TRG. Hailing from the overcast shores of Brighton in the United Kingdom, Jake can be found covering everything from features to guides content around the latest game releases. As seen on NME.com, Eurogamer.net, and VG247.com, Jake specializes in breaking games down into approachable pieces for guides, and providing SEO advice to websites looking to expand their audiences.