This pricey gaming chair from Sybr features a cooling system that helps "expel warm air" while you play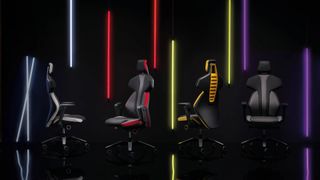 (Image credit: Sybr)
Nestled in a cozy backstreet in the heart of Central London, the compact headquarters of British esports group EXCEL forms the unlikely backdrop for the launch of a new hardware brand.
A gaming-oriented division of The Senator Group (known for their successful Senator line of office furniture), Sybr is aiming to position itself squarely between well-established gaming chair manufacturers like Secretlab and more high-end offerings by companies such as Herman Miller.
Sybr has recently signed a partnership agreement with EXCEL, hence the choice of location, and, surrounded by excited influencers from the communities of competitive games like Apex Legends, we listened to a short presentation outlining what their very first gaming chair could bring to the table.
Designed in Germany, manufactured in Italy, and finally assembled in Britain, there's a lot to admire in Sybr's commitment to only using the highest quality materials. With a striking seamless backrest, elegance and simplicity are another clear focus but, in slimming the design of their chair down to its most basic constituents, it's hard not to notice the absence of many basic customization features here.
This is a roughly $840 (£699) chair that features a completely static headrest and armrests that are exclusively limited to an up and down movement. The armrests can be at least folded in, a novel addition to make the chair easier to fit under a desk, but the lack of additional motion puts this chair well behind competitor products that you can find for a significantly lower price.
The chair's back features a harmonic tilt that can alternate between four preset ranges of motion but, bafflingly, cannot just be locked in a reclined position of your choosing. There's also only one size available at the moment, meaning that you're out of luck if you're significantly above or below average height.
Then, there's the grill. A brightly-colored plastic vent on the back of the chair intended to allow "the foam in the front to act as a bellows" that would "both expel warm air out of the back of the chair, but also draw cool air into the chair." This, Sybr argues, can keep "the muscles in your back healthier, keeping you playing better for longer."
A plastic panel sits underneath the grill, with small grooves that allegedly help channel air across the foam. Given the limited conductivity of plastic and the thick foam of the backrest, however, we're still not entirely sure how this cooling is meant to work. Given the opportunity to try the chair for ourselves after the presentation, we didn't notice any tangible difference in terms of temperatures - even after we managed to convince an influencer to stand behind the chair blowing into the vent.
Intrigued, we asked a Sybr representative whether any thermal testing had been conducted to measure the feature's efficiency. "I haven't done yet any thermal testing on the chair," he replied, "I can only tell you from personal experience".
The Sybr Gaming Chair is available to purchase directly from Sybr's website.
For our top gaming chair recommendations, why not visit our list of the most comfortable gaming chairs or the best gaming chairs?
Get daily insight, inspiration and deals in your inbox
Get the hottest deals available in your inbox plus news, reviews, opinion, analysis and more from the TechRadar team.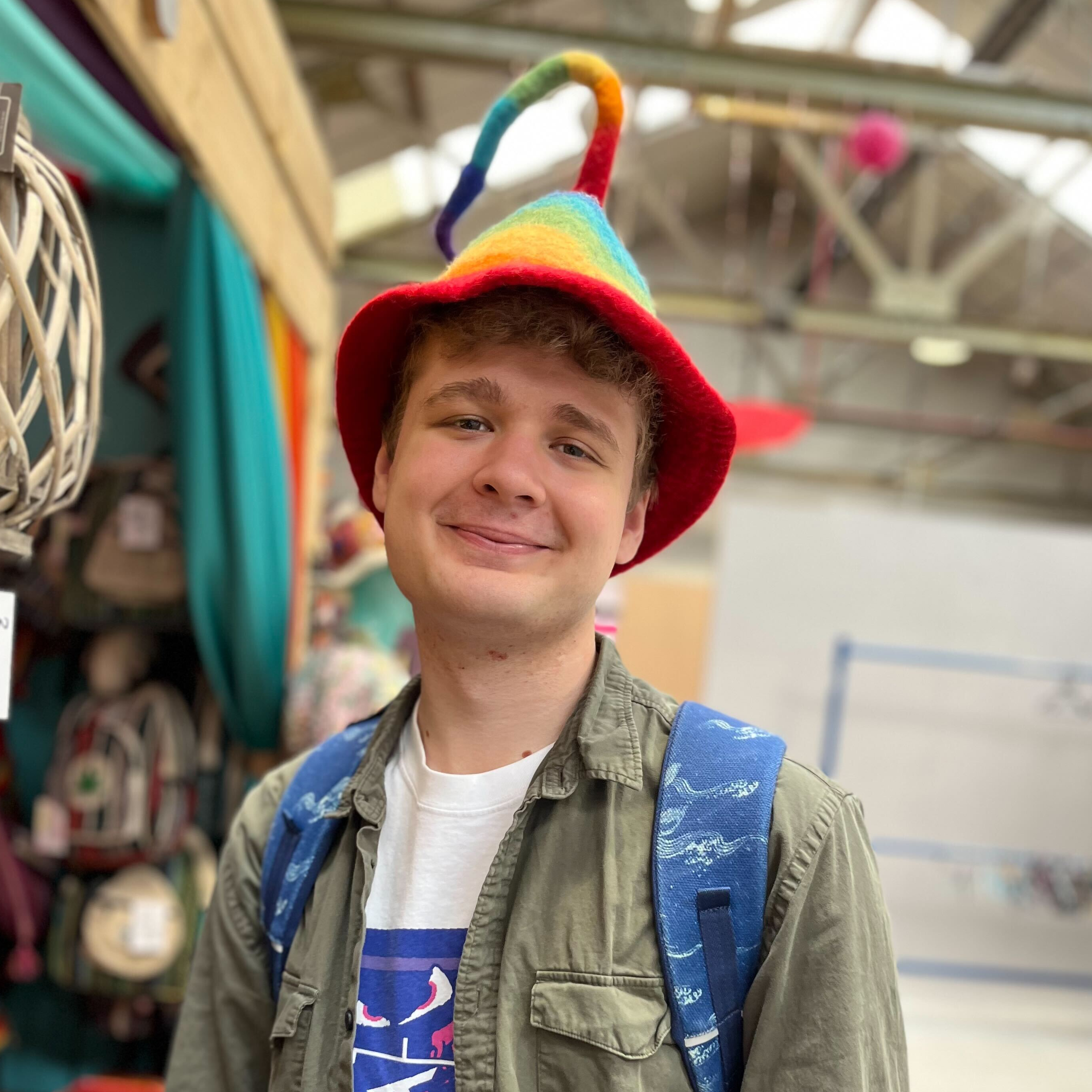 Dash is TechRadar Gaming's Hardware Writer. Before joining TechRadar, he was a print journalist writing articles for some of the UK's biggest gaming magazines including PLAY, Edge, PC Gamer, and SFX. Now, when he's not getting his greasy little mitts on the newest hardware or gaming gadget, he can be found feverishly devouring the latest Nintendo Switch otome.