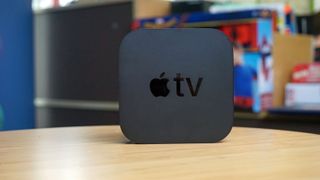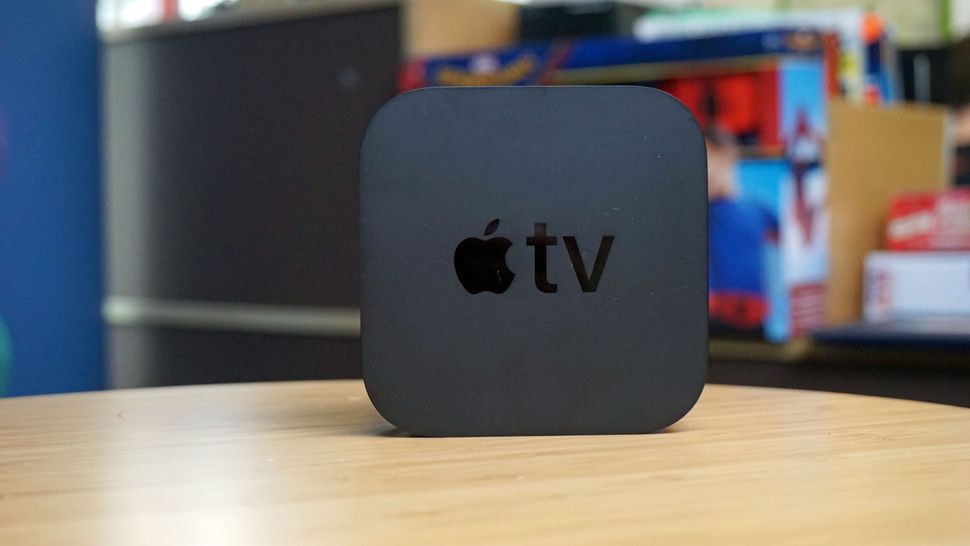 (Image credit: Future)
Since the early 2000s, there have only been three major players when it comes to home games consoles: Sony, Microsoft, and Nintendo. We've learned to expect those three to be the only talk in town as every new console generation comes and goes. So much so that the industry feels increasingly homogenized, especially so in regards to Microsoft and Sony.
That's been more apparent than ever this generation, with both PS5 and Xbox Series X being nearly identical in terms of specs, and only their subscription models and software features providing clear points of differentiation. In some ways, that is a good thing; players can feel safe in the knowledge that no matter what console they buy, their gaming experience won't be dramatically different (aside from available exclusives).
On the other hand, it's not exactly a crowded house, and I think the industry could really benefit from another competitor entering the market. With decades of revolutionary hardware across phones, PCs, and streaming devices, who better to take up that challenge than Apple?
Making an entrance
In this hypothetical scenario, what could Apple bring to the table with its games console? For one, it's another chance to bring the Apple ecosystem to a broader audience, particularly for those who aren't too keen on shelling out for the latest iPhone or Mac devices. On top of that, it's already got one of the sleekest and most responsive UI experiences around in iOS. Apple could also take an approach similar to Xbox, in having certain Mac games be compatible with the console, only needing to purchase the game once on either device.
And when it comes to the games themselves, it's worth noting that the California-based tech giant is no inexperienced slouch. Gaming on Mac has improved dramatically in recent years, with demanding modern titles like Baldur's Gate 3, Resident Evil Village, and Total War: Warhammer 3 all running smoothly on Apple's laptops and home computer systems.
Then there's the iPhone 15 Pro; Apple's latest flagship phone is positioning itself as a competent AAA gaming device. Featuring a 120Hz, VRR-capable display (which helps smooth over inconsistent frame rates for a more stable experience), the new device stunned at its keynote by running games like Resident Evil 4 and Death Stranding. And doing so natively - not by streaming. If Apple can manage that on a phone, it feels like the sky could be the limit for a potential home console.
Apple also has its own internally developed chipsets, most recently the M2 line. The most powerful of these, the M2 Ultra, is an all-in-one chipset with built-in graphics power comparable to Nvidia's lower-end GeForce RTX 40-series cards. While not exactly the bleeding edge of hardware, this is more than enough to be competitive with current-generation systems. And one has to imagine a future M series chips could well stack up to next-gen offerings from PlayStation and Xbox. Plus, given Apple's recent adoption of USB-C connectivity, keeping controllers and other accessories hooked up and charged should pose little issue, even if you opt for a third-party device.
On the games front, Apple would have little trouble convincing third-party publishers to port their titles to a bespoke console -as those precedents above prove. So when it comes to achieving a level of parity with the competition, I don't think that'd be a problem. Exclusivity deals aren't too far-fetched for a debut console, either. We saw a very successful partnership between Microsoft and Sega during the original Xbox days, which gave rise to phenomenal exclusives like Jet Set Radio Future, Sega GT 2002, and Panzer Dragoon Orta. What could make this process even easier, too, is that Apple has already done much of the legwork in working with publishers and developers.
Arcade perfection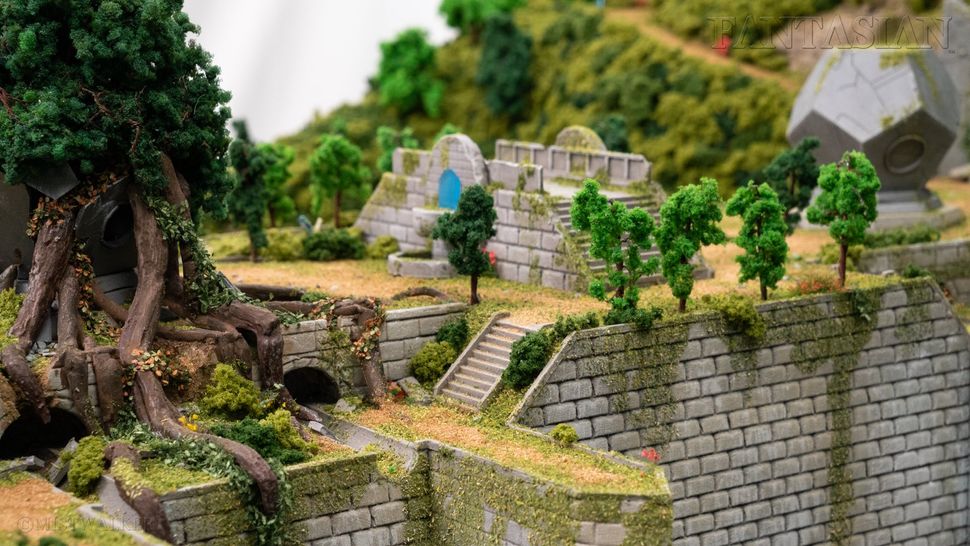 In terms of live subscriptions and services, enter Apple Arcade. Available on iOS devices, as well as the Apple TV 4K streamer, Apple's own gaming subscription is a wonderful - if slightly overlooked - service that's home to no shortage of smaller-scale, exclusive games.
To name just a few, there's Fantasian, an RPG that has its levels built from real dioramas and is developed by Mistwalker, a company headed up by Final Fantasy series creator Hironobu Sakaguchi. Then there's Hello Kitty Island Adventure, an utterly delightful Animal Crossing-like that can be played with friends. I also love Pocket Card Jockey, Game Freak's solitaire-fueled horse racing game that matches intense card-swapping with in-depth management elements.
It's easy to imagine Apple Arcade jumping to a full-bodied game console, carrying over its existing library, and perhaps adding some exclusive additions to give it a level of parity with similar services like Xbox Game Pass and PS Plus. Having Apple Arcade on console would also benefit the service, eliminating performance issues found with some of the more graphically demanding titles on Apple TV, and adding enhanced features like 4K and HDR support.
Give it the old college try
Apple has a history of working with third-party publishers to bring their games to Mac and iOS devices. This, in tandem with a service like Apple Arcade, means that the company is already well-positioned to enter the console space from both the games and subscription service perspectives.
Seeing the same three manufacturers command the space has become quite dreary, at least for me. Nintendo will continue to do its own thing, Sony's hardware will likely dominate, and Microsoft will keep making frequent acquisitions; it all just means there's not much in the way of actual competition.
That's why I think Apple is the single best-positioned company to make an all-new game console - and to make it a roaring success. It's got brand recognition for a start, and experience in several avenues of gaming, including mobile, and PC, and already has established subscription services.
And yes, while Apple enthusiasts can certainly just hook their iPhone 15 Pro up to a TV and have a console-like experience, that's not something that's going to be accessible for folks who typically avoid Apple products because of the sky-high prices. If Apple were to make a console, then, it would have an opportunity to provide a product that's available at a more widely accessible price point - and it would have to to be competitive. It's already got precedent for this with the Apple TV 4K, a multimedia device that provides serious value for money.
I wouldn't expect Apple to immediately hurt Sony's bottom line or anything of the sort. Still, any meaningful changes or innovations Apple could bring to the table could be extremely valuable.
That could be in the form of a bespoke controller that taps into Apple's history of wonderfully tactile hardware (I greatly miss the delightful touch-based wheel of the iPod, for example), or a universal subscription model that bundles Apple games, music, and movies into a single monthly sum to cover that multimedia aspect. Heck, even compatibility with your existing Mac game library would be extremely welcome. In any case, the console space is a frontier I feel Apple could seriously excel in.
Many of the best Xbox controllers and best Nintendo Switch controllers are also compatible, wirelessly, with Apple Arcade. If you've just nabbed an Apple TV device, a top gamepad will go a long way to improving your experience.
Sign up for Black Friday email alerts!
Get the hottest deals available in your inbox plus news, reviews, opinion, analysis and more from the TechRadar team.

Rhys is TRG's Hardware Editor, and has been part of the TechRadar team for more than two years. Particularly passionate about high-quality third-party controllers and headsets, as well as the latest and greatest in fight sticks and VR, Rhys strives to provide easy-to-read, informative coverage on gaming hardware of all kinds. As for the games themselves, Rhys is especially keen on fighting and racing games, as well as soulslikes and RPGs.