Cheap Nintendo Switch game deals were a rarity for a long time in the early days of the console. The good news is that it's now a lot easier to find new and old releases for less, even if Nintendo doesn't like to discount its first-party titles all that often. It's well worth keeping an eye out for discounts on the best Nintendo Switch games as retailers cut up to $20 / £20 off the prices of these much-loved titles - you just need to be ready for these limited opportunities.
Typically, we see the most offers around big sales events such as Amazon Prime Day. Other discounts are usually found as part of Nintendo Switch bundles over the holidays and on March 10 aka Mario Day. We do see more sales pop up throughout the year as well on older games, indies and third-party releases - and this is where you usually find the lowest prices.
As many launch games age, though, those previously rock-solid recommended prices fall more frequently, too. We've seen more discounts on games like The Legend of Zelda: Breath of the Wild, Mario Kart 8 Deluxe and Super Mario Odyssey in recent months with as much as 33% or 50% off the usual price.
What's happening today, then? Well, we've got all the cheapest Nintendo Switch games right here, with the lowest prices on all the biggest titles available in one place. We keep this page well stocked with new releases when available as well, such as the upcoming Mario Strikers: Battle League and Monster Hunter Rise: Sunbreak, so be sure to bookmark and come back for those and even more Nintendo Switch game deals.
Nintendo Switch game deals
We add each new Nintendo Switch title to the top of the list below, so you can quickly find the best Nintendo Switch game deals on the latest releases. Or, you can head over to the game of your choice using the menu.
Nintendo Switch Sports
Regular price: $49.99 / £39.99 / AU$69.95
Nintendo Switch Sports finally brings a new version of the house of Mario's record-breaking Wii Sports to its latest console. Fan favorites tennis and bowling are back once more with motion controls supported to make it easy for anyone to play. New activities include volleyball, badminton, football and chambara - a sword-fighting duel. Football is an interesting new addition as an included leg strap attachment that comes with a physical version of the game allows you to actually kick the ball with the motion of your legs. Oh, and if you're missing golf, don't worry, it's coming in a free update in Autumn/Fall 2022.
Pokémon Legends: Arceus
Regular price: $59.99 / £49.99 / AU$79.95
Pokémon Legends: Arceus is the latest game in the series to launch on Nintendo Switch. It may not be the huge step forward into a massive open-world that fans of the franchise have been aching for, but it still reaches for some of these dreams and innovates in interesting ways.
Even though the game only launched at the end of January, some stores have already discounted it below the recommended price. You can find all the best offers available today right here.
Pokémon Brilliant Diamond and Shining Pearl
Regular price: $59.99 / £49.99 / AU$79.95
Pokémon Brilliant Diamond and Shining Pearl are remakes of the 2006 games on the 2DS. Both are solid games but feel more like a holdover until a proper debut for the series on Nintendo Switch comes with Pokémon Legends Arceus in early 2022.
Since launch, we've seen both versions get a £10 discount in the UK, while those in the US have had to pay full price. Hopefully, there will be more significant discounts on the way.
Just Dance 2022
Regular price: $49.99 / £49.99 / AU$79.95
Ubisoft's latest entry in the eternal Just Dance series launches just in time for the holidays. It's always a popular gift around Christmas or a frequent inclusion in any Nintendo Switch bundles that go on sale throughout the end of the year. Expect to find dozens of songs in it again for you to boogie along to.
Given its popularity towards the end of the year, we saw some good discounts on Just Dance 2022. Some of these are still available now, giving you the chance to pick up a copy for around half price.
Mario Party Superstars
Regular price: $59.99 / £49.99 / AU$79.95
If you've spent hours playing previous entries in the Mario Party series on Nintendo's older consoles and want to relive some of those memories again then this latest version of the silly party game is exactly what you need. It features five boards from games released on the Nintendo 64, all jazzed up and retouched for the Nintendo Switch.
Games in the Mario Party series always seem to hold their value well over time and Superstars has been no different so far. Outside of a big discount to £29.99 at Very in the UK over Black Friday, it hasn't dropped in price by any more than $10/£10.
Metroid Dread
Regular price: $59.99 / £49.99 / AU$79.95
After years out of the spotlight, Nintendo's iconic bounty hunter finally returns on the Nintendo Switch in a brand new adventure called Metroid Dread. This is a return to classic 2D Metroid after the stellar Prime series and Wii hybrid Metroid: Other M. It definitely has a few frustrating faults, but there's a lot to like here - especially for long-term fans of the series.
We've already seen a few good discounts on Metroid Dread so far that drop it a little below its launch price. These are more common in the UK right now, though, so those in the US might need to wait a little longer for a more enticing deal. The lowest we've seen in that region is $49.99.
WarioWare: Get It Together!
Regular price: $59.99 / £49.99 / AU$79.95
WarioWare: Get It Together! is another batch is short, sweet and silly microgames that pits you and fellow players against each other to complete a series of ridiculous tasks in lightning-fast time. In this one, you take control of a group of different characters who each have their own unique ways to complete a task. So, to use one example, you might need to get a windmill to spin. One character could fire projectiles at it or another might need to take the brute force approach and smack it themselves.
If you've played one of these before, you'll know just how dumb but fun that whole experience can be when played in a group. It's already dropping a lot in price in both the US and the UK, with the lowest we've seen so far at $39.99/£29.99.
The Legend of Zelda: Skyward Sword HD
Regular price: $59.99 / £49.99 / AU$79.95
The latest port to hit the Nintendo Switch system is a little older than the Wii U games we're used to seeing on the shelves. The Legend of Zelda Skyward Sword may not have been everyone's first choice for a Zelda anniversary celebration release, but with gamepad controls added to the motion system and a boost in visuals and performance, fans of the series are impressed with the newest title on the market.
In fact, the game has already soared through Amazon's own charts and continues to sell incredibly well. That makes the Nintendo Switch game deals we've already seen on Skyward Sword HD all the more impressive. Prices have dropped to $51.99 at Best Buy and Amazon in the US, and in the UK you'll find it readily available for around £40 as well.
Mario Golf: Super Rush
Regular price: $59.99 / £49.99 / AU$79.95
Mario Golf Super Rush is now available, and if you're raring to get onto the green you'll be happy to know that we're already seeing the title featured in cheap Nintendo Switch game deals. In the US we've seen both Amazon and Best Buy dropping that $59.99 MSRP down to $51.99, and in the UK prices have settled at £42.99.
Those are some speedy discounts, so we do expect those costs to come down even further over the next few months. If you're not a diehard Mario Golf fan, then, it might be worth waiting a little while for this one - particularly in the UK where we see discounts reaching £34.99 far quicker than the US.
New Pokemon Snap
Regular price: $59.99 / £49.99 / AU$79.95
New Pokemon Snap is here, and if you're eager to get your centre your shutter on some collectable critters, you'll be glad to know we expect the price to drop fairly quickly on this one. The spin-off adventure hasn't fared too well in the eyes of the critics so far, which means we expect it to be featured in plenty of Nintendo Switch game deals in the coming months.
Monster Hunter Rise
Regular price: $59.99 | £49.99 | AU$79.95
Monster Hunter Rise is a brand new mainline entry into Capcom's critically acclaimed action RPG series. You'll be travelling across the world of Kamura Village this time, with brand new doggo companions and an all-new 'Wirebug' system for extra traversal and combat tricks. Both solo play and party action are supported here, with up to four players getting involved.
So far, we haven't seen too much movement on the US price, but Nintendo Switch game deals in the UK have dropped that £49.99 RRP down to £39.99 at some retailers.
Super Mario 3D World + Bowser's Fury
Regular price: $59.99 | £49.99 | AU$79.95
With such a limited player base on Wii U, Super Mario 3D World was a welcome addition to the Nintendo Switch library. The platforming adventure has been refined for today's tech, and even boasts a massive Bowser's Fury expansion with enough content to fill a game by itself. The multi-player focused game is canon in Nintendo's Mario line-up, but until now has received only a fraction of the attention it deserves.
While discounts were available in the UK from around a week after launch (bringing it down to £39.99), we've only just started to see the same offers in the US. Prices have gone as low as $49.99 stateside but have quickly jumped back up again a few times since then. If you do spot a price below that $59.99 MSRP, then, you're getting a great deal.
Super Mario 3D All-Stars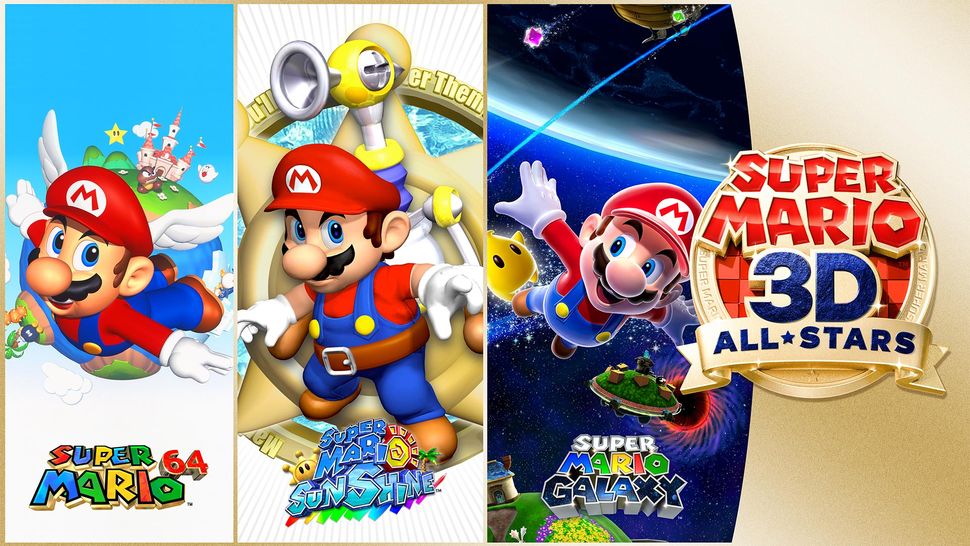 Regular price: $59.99 | £49.99 | AU$79.95
Offering up three of Mario's greatest 3D adventures in one nostalgic package, Super Mario 3D All-Stars celebrates the 35th anniversary of the titular plumber with a one-off release. We've seen that price drop by around $10 in the US, but over in the UK, we've seen prices dropping as low as £36.99 in the past. Given that you're getting three titles in one here, that's excellent value-packed with plenty of hours of classic Mario gameplay.
Pikmin 3 Deluxe
Regular price: $59.99 | £49.99 | AU$79.95
Strategy, puzzles, and adorable little armies, Pikmin 3 was the first Pikmin title in a while. Hitting Nintendo Switch in 2020, the remaster of the 2013 WiiU title is another in Nintendo's line of ports from its previous system. You're getting the full original Pikmin 3 title here, with new side quests and all DLC included straight from the off. These WiiU ports tend to see better discounts than Switch-first titles, which means we've seen Pikmin 3 Deluxe dropping down as low as $49.99 / £39.99 in the past.
Animal Crossing: New Horizons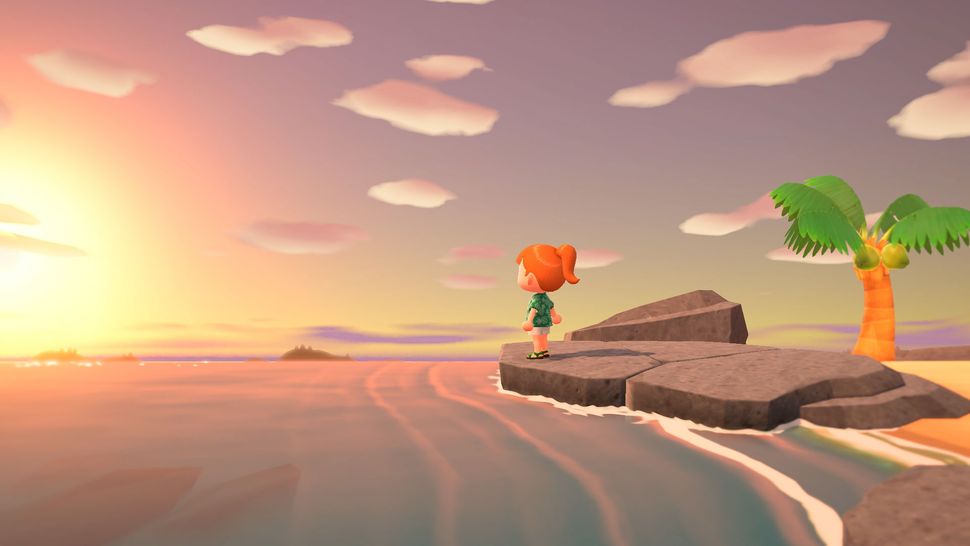 Regular price: $59.99 | £49.99 | AU$79.95
Animal Crossing: New Horizons was a massive hit in 2020, offering a meditative escape from reality right when we all needed it most. It took a while, but in the last couple of months, we have seen some discounts hitting this giant title - now that that first wave of demand has slowed. During sales periods, you'll likely find it available for between $49.99 and $59.99 (£39.99 - £49.99).
Paper Mario: The Origami King
Regular price: $59.99 | £49.99 | AU$79.95
Part 3D platformer, part turn based strategy, Paper Mario: The Origami King was released in 2020 to fill a 2D shaped hole in the Nintendo Switch's Mario lineup. We're yet to see this one drop down to that standard $49.99 sales price in the US, only shedding a few dollars off its original price so far. However, over in the UK, we've seen this particular title hitting £34.99 price lows in the last few weeks.
The Legend of Zelda: Link's Awakening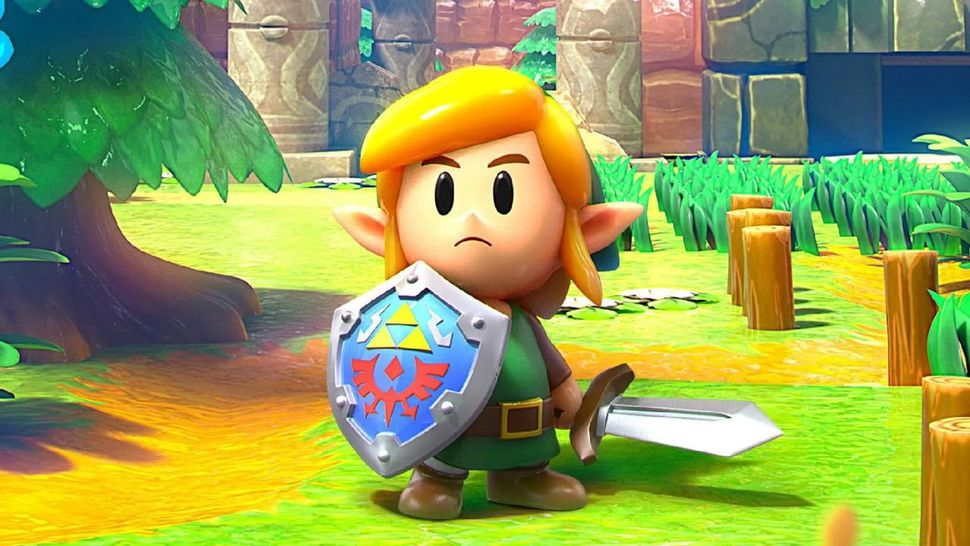 Regular price: $59.99 | £49.99 | AU$79.95
The nostalgic return of Link's Awakening sees players heading back to Koholint Island in a fully revamped version of the Gameboy classic. With a rebuilt game world, new musical arrangements, and an extra puzzle dungeon builder mode, there's plenty to rediscover here. So far, the biggest price drop we've seen on this title brought it down to $44.99 / £39.99, so if you spot a deal below that matches or exceeds this, you're getting a particularly good offer.
The Legend of Zelda Breath of the Wild
Regular price: $59.99 | £59.99 | AU$79.95
A classic, Breath of the Wild launched alongside the main console back in 2017 and hasn't lost steam since then. You'll likely find this still sitting at its MSRP, however, we have seen more Nintendo Switch game deals, including this golden child in the past few months. The last wave of discounts had this pitched at $39.99 / £39.95, which was a particularly stunning price, as we'd expect to find the latest Legend of Zelda title on the shelves for between $55 and $59.99 / £49.99 and £59.99.
Mario Kart 8 Deluxe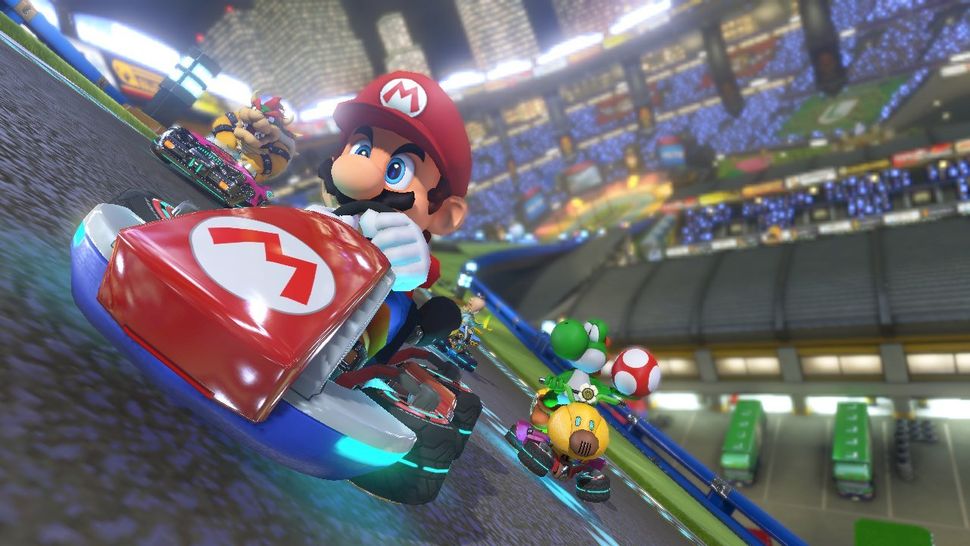 Regular price: $59.99 | £59.99 | AU$79.95
Mario Kart 8 Deluxe is the go-to game for many new Switch owners. Technically a Wii U port, this is another game that has been there right from the beginning and still rarely sees a discount. Offering up all the DLC tracks from the original Mario Kart 8, as well as improved Battle Modes and characters, you're getting the complete package here. While not as difficult to find on sale as Breath of the Wild, Mario Kart 8 will still set you back $49.99 / £39.99 when it is discounted.
If you're looking for something a little more real, check out the latest Mario Kart Live: Home Circuit prices and deals.
Pokemon Sword and Shield