The Kanto Ora aren't just desktop speakers. They're reference speakers. They just about do all that you need for just about any medium in a package that's surprisingly small. But, they don't do RGB, spatial audio, or some of the other gaming audio features we often expect with computer speakers. And, the price is a bit high. Still, these are fantastic computer speakers.
Pros
+

Loud, immersive

+

Petite form factor

+

Decent connectivity including Bluetooth and USB-C
Cons
-

Somewhat expensive, especially with subwoofer and stand

-

Slightly scooped mids
Why you can trust TechRadar We spend hours testing every product or service we review, so you can be sure you're buying the best. Find out more about how we test.
Kanto Ora Reference Desktop Speakers: Two-minute review
The Kanto Ora Reference Desktop Speakers follow the ethos that prior Kanto speakers have kept true to: big sound, small package. Maybe slightly higher-than-average prices, too.
Really, this speaker system has the makings of one of the best computer speakers available right now. It's immersive, and, when paired with a subwoofer, ground-shaking as well. While a bit pricey, any other concerns are going to be more a matter of taste, like the lack of an app or spatial audio abilities. For those, you can use one of the best gaming headsets instead.
But, the lack of features is only a big deal for those who want all the usual gamer-centric ones. If you need to EQ, there are plenty of programs either native to your source or that you can download. When it comes to straightforward design and fantastic performance, the Kanto Ora is more than enough.
That's a shocking thing to think about when first holding one of the speaker cabinets in hand. Measuring just a little under seven inches in height and four inches in width, and weighing just over two pounds (one kilogram), it looks rather petite. And, as we'll hear, these scream. Adding to the more discrete aesthetic is the fact the Kanto Ora have just one dial for control on the right speaker, not to mention they only come in black.
The Kanto SUB8 that the company sent to try with these speakers is also on the smaller side at eleven cubic inches, though it is a big heavier at 18.3 lbs (8.3kg). The subwoofer has a little more in terms of control as there's a dial for crossover (the frequency at which the signal gets sent to the subwoofer instead of the speakers) as well as level, and a switch for phase.
Portwise, the Kanto Ora are well-rounded enough, coming with a USB-C port, RCA line level, and Bluetooth. While the inclusion of optical would be nice (to try it with a TV), the fact that Kanto didn't include any cables other than the power cord and speaker cable is an issue, especially considering the price. At least, the subwoofer came with one.
Also note that Kanto has a fairly wide range of speaker stands and I was able to try the S2 and SE2 stands. The S2 offers separation between the speaker and the desk, but the SE2 has a little more height so absorbs more resonance. Plus, they bring the speakers a little closer to ear-level.
In terms of the sound, the Kanto Oras are a monster, pumping out 100 peak watts (50 RMS) of power. That's loud. Yet, the audio quality is clear as day. There's no distortion or clipping. And, the mid-range doesn't get overwhelmed either, which is probably due to the smaller 3-inch drivers matched with ¾-inch tweeters.
In fact, the sound quality is crisp, detailed, with a present but not shrill high-end, clear if somewhat recessed mids, and rumbling massive bass (I actually had the subwoofer's volume at a quarter of the way up). Overall, you get a fairly balanced frequency response with a slight scoop in the mids – just be careful with the settings if you get the subwoofer.
The only real issue is that it feels like a frequency is missing from the mid-range. Make no mistake – these don't sound hollow, which is often an issue with smaller speakers pretending to sound bigger than they are.
The soundstage is wide – be aware that speaker placement does matter – with precise imaging, where I was able to easily place every element that I heard. And, thanks to the speaker stands, the center channel of what I was listening to seemed to hover between the speakers, whether it was the epic background score to Starfield or some music.
Between the audio quality and imaging, it felt natural to use with all sorts of media, even some amateurish mixing. "Reference" is in the name, after all. Though, again, you need to respect the subwoofer.
Since some of us considering these speakers might fall in the gamer camp, it's important to know that these speakers are generally about as well featured as other reference-style speakers. So, you're not going to find any spatial audio, deep apps with a bunch of settings for Discord, or RGB lighting. These are straightforward in their design and execution.
Kanto Ora review: Price & availability
How much does it cost? $349.99 / AU$699.95 (about £287)
When is it available? Available now
Where can you get it? Available in the US and Australia
Though Kanto has a small selection of bookshelf speakers available in the UK, notably the YU4, the Ora is not yet available there. Those in Australia and the US, however, are able to purchase it. Of course, they have to pay what is a hefty sum in computer speaker terms, specifically $349.99 / AU$699.95 (about £290).
The SUB8, which is also not available in the UK, goes for $269.99 / AU$799 (about £220). The S2 and SE2 add another $29.99 / AU$60.85 (about £25) and $39.99 / AU$85.16 (about £33), respectively, to the overall price. That means that you're going to drop over $600 / £600 to get the most out of these speakers.
There are a lot of great alternatives out there, especially if you want good sound but don't care about having reference-quality audio. The Drop BMR1 computer speakers come to mind with their very reasonable $129 (about £100 / AU$190) price tag. However, their pleasant sound is held back by some design issues.
If you do want reference-quality audio or something approaching it for cheap, the Edifier MR4 studio monitors eschews the subwoofer or subwoofer out as well as digital connectivity and just offers great sound for just $129.99 / £109.99 / AU$179.99.
I won't hold the Kanto Ora's price tag against it too much, especially since it's not that expensive before you add the subwoofer and stands (well, and USB-C or RCA cable). But, if you're on a budget, there's plenty of alternatives.
Kanto Ora review: Specs
Swipe to scroll horizontally
| | |
| --- | --- |
| Frequency range: | 70–22,000 Hz, 35 Hz – 175 Hz (sub) |
| Drivers: | 2 x 3-inch mid-range drivers, 2 x 3/4-inch tweeters |
| Supported Connectivity: | USB-C, RCA line level, Bluetooth 5.0 |
| Audio Inputs: | USB-C, RCA line level, Bluetooth 5.0 |
| Outputs: | Sub out |
Should you buy the Kanto Ora?
Swipe to scroll horizontally
| | | |
| --- | --- | --- |
| Value | Whether you just get the speakers or add a subwoofer, the price is in almost premium territory. | 4 / 5 |
| Design | The petite package is impressively small, though the speakers are light on features. | 4.5 / 5 |
| Performance | Lots of volume and great sound are on hand here, though the mid-range is a little scooped. | 4.5 / 5 |
| Avarage rating | You might not get a ton of features, but the Kanto Ora do everything they're supposed to. And, they sound good. | 4.5 / 5 |
Buy it if...
You want great studio-level sound
OK, they may not be studio-level, but they are good enough for reference, with a fairly balanced and immersive sound.
You want big lows
While the massive low-end is thanks to the subwoofer, it is tremendous. Plus, most desktop speakers don't have a sub out.
You don't have a lot of space
Their surprisingly petite size makes these perfect for those without a lot of desk space. After all, they're each only four inches wide.
Don't buy it if...
You can't afford them
Even without the subwoofer, stands, and cables, the Kanto Ora is pricey. You can get good quality sound without paying nearly as much.
You want gamer features
While it's not a negative to me, those who want RGB, spatial audio, and a deep app will want to go with something else.
Kanto Ora review: Also consider
Swipe to scroll horizontally
| | | | |
| --- | --- | --- | --- |
| Row 0 - Cell 0 | Kanto Ora Reference Desktop Speakers | Edifier MR4 studio monitors | Drop BMR1 computer speakers |
| Price: | $349.99 / AU$699.95 (about £287) | $129.99 / £109.99 / AU$179.99 | $129 (about £98.54 / AU$188.62) |
| Frequency range: | 70–22,000 Hz, 35 Hz – 175 Hz (sub) | 60Hz-20,000Hz | 80Hz-24,000Hz |
| Drivers: | 2 x 3-inch mid-range drivers, 2 x 3/4-inch tweeters | 1-inch tweeters, 4-inch woofers | 2x 2-inch balanced mode radiators |
| Supported Connectivity: | USB-C, RCA line level, Bluetooth 5.0 | Analog only | Analog, Bluetooth |
| Audio Inputs: | USB-C, RCA line level, Bluetooth 5.0 | RCA, TRS, 3.5mm Aux | 3.5mm stereo jack, Bluetooth 5.0 |
| Outputs: | Sub out | 3.5mm | 3.5mm headphone jack with passthrough, Aux out / Sub out |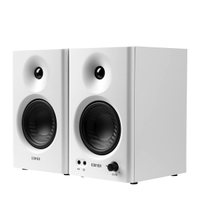 Edifier MR4 studio monitors
You might not be able to connect a subwoofer or any kind of digital input including Bluetooth, the Edifier MR4 studio monitors are still worth it and not just because they're cheap. They sound much better than their price tag.
Read our full Edifier MR4 studio monitors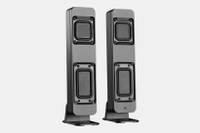 Drop BMR1 computer speakers
Though the Drop BMR1 has some design flaws, it provides a surprising amount of good sounding audio with a decent bass response in a very petite package. And, it has a very attractive price tag.
Read our full Drop BMR1 computer speakers review
How I tested the Kanto Ora speakers
Used regularly for a couple weeks
Tested with all sorts of games and music
Tested the subwoofer as well as connectivity
I used the Kanto Ora speakers regularly for a couple weeks. I used it with a number of games including Cyberpunk 2077, Starfield, Far Cry 6, and Rocket League. I also used it to listen to quite a bit of music.
I played around with the settings on the subwoofer as well as used its Bluetooth connectivity. And, I messed around with the stands and speaker placement.
I've tested a lot of tech gear over the years from laptops to keyboards and speakers, and so have been able to use my expertise towards giving an honest and fair opinion, not to mention a critical eye, to any product I test.
First reviewed November 2023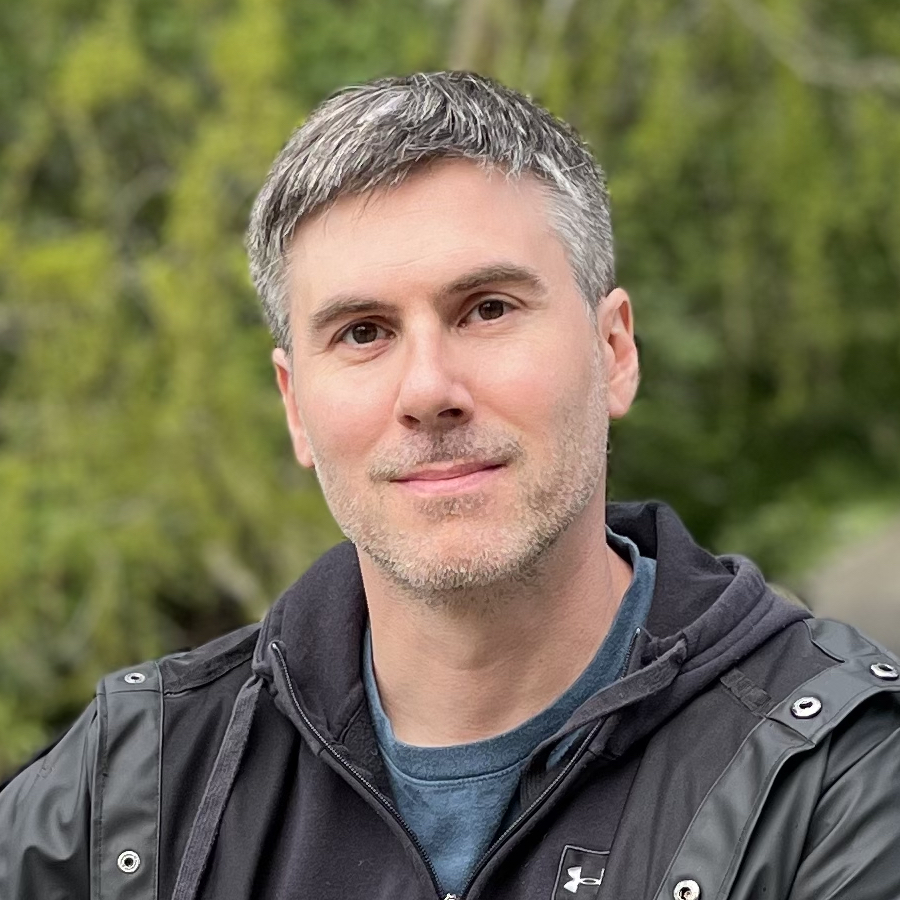 James Holland loves audio gear! So much so that he covers all the ins and outs, good and bad for Tech Radar and T3. Where does that so-called expertise come from? Not only is he a lifelong music-lover but he also works in the music industry and is a musician. When not testing headphones or listening to music, he loves to travel, rage at the latest PC games, and eat off-the-beaten-path but not too off-the-beaten-path food.