The Drop BMR1 computer speakers have a unique look that's relatively compact as well as a fun, immersive sound. Unfortunately, there are some concerning design issues such as the fact that the amp in the right speaker gets uncomfortably hot, and there's no on/off button. At least, they're fairly affordable.
Pros
+

Fun, immersive sound

+

Don't take up a lot of deskspace

+

Relatively affordable

+

Comes with Bluetooth and subwoofer out
Cons
-

No on/off button

-

Built-in amp gets hot after a while

-

Hard to get speaker and base to connect tightly

-

These speakers spark when plugging in power
Why you can trust TechRadar We spend hours testing every product or service we review, so you can be sure you're buying the best. Find out more about how we test.
Drop BMR1: Two-minute review
The Drop BMR1 computer speakers are a confusing blend of solid performance with unique speaker tech and unfortunate design choices. And, it's those design choices that make it hard to consider these speakers as one of the best computer speakers available even if they're a heck of a lot of fun to listen to.
Those issues don't actually impede the use of these speakers or affect their performance. As we'll discuss, the Drop BMR1 check all the right boxes for a pair of speakers at this price point. It's just that the drawbacks here concern me about their long-term use as well as their safety.
Whether it's to meet a price point or because there wasn't enough time to work out all the kinks, the Drop BMR1 have plenty of room for improvement. That leaves hope for a refined second version in the future that, if the current issues are addressed, could give most of the sub-$200 competition a run for their money.
Image 1 of 5
While I have some concerns about the way these were designed, let's start with the good. The speaker cabinets are long and slender even though they hold two two-inch balanced mode radiators and a similarly sized passive radiator on the back.
They come with a stand to help isolate the speakers from your desk. Additionally, you can install the stands at either the base of the speaker or the side allowing them to be vertically or horizontally situated. The only downside here is that it's impossible to get the stand screwed in so tight that the speaker feels completely secure. At its tightest, I can still wiggle the speaker a couple of millimeters in either direction.
As cool and as unique as those square-ish radiators look, magnetic grilles can be used to give a different look, and, unlike those stands, those magnets keep them very secure. I even had one speaker knocked over twice by a cat without the grille moving at all. Plus, you can order different colors for a bit of customization.
When it comes to connectivity, the Drop BMR1 will meet most people's needs. While it doesn't have USB, optical, or wireless options, it does include Bluetooth 5.0 along with analog so you can easily switch between using these with your PC and your phone (or another device). It also comes with a headphone jack that allows for mic passthrough, which I don't believe I've seen before on computer speakers, and an auxiliary out that can be used to connect a subwoofer if you're craving that low, low end. Just be aware that there's no subwoofer made specifically for these speakers - however, there is a switch on the back to adjust the frequency range of the speakers to compensate for the additional low-end.
Now, let's discuss the more frustrating aspects of the Drop BMR1. The first thing I noticed when using these is that there's no power button. In fact, I mistook the button that switches between analog and Bluetooth on the front right speaker as the power button at first. So, you can't turn these off without just unplugging them.
Whenever I do that and I plug them back in, the jack literally sparks. I'm not an electrician and that may be within safety standards, but it's concerning. Most of my devices, and I'm sure of your devices, don't spark when you plug them.
Additionally, the power amp that resides in the right speaker gets pretty hot rather quickly. This might be speculation, but my understanding is that devices that run hot tend to have issues with longevity. If I had to guess, these speakers probably run hot due to the fact that Drop has squeezed a 15-watt amp in a space that's about 2.6 inches wide.
In the short term at least, I haven't noticed any of these issues to affect performance. In fact, if it weren't for what seems like borderline safety issues, I would have rated these speakers much higher.
First, these speakers get really loud. I generally kept the volume to around 40 percent and still found the Drop BMR1 to be loud enough for an immersive experience. Plus, they stay mostly distortion-free when turned up, part of the idea behind these balanced mode radiators.
The drivers that the Drop BMR1 uses are unusual that are meant to provide full-range audio with each driver. Compare that to more traditional speakers where you don't get much in the high-end without a tweeter and the low-end is limited unless you have large drivers such as on the Fluance Ai41, which get their full low-end thanks to relatively large five-inch drivers.
As far as the frequency range goes, you might not get sub-bass extension as these have a cutoff of 80Hz. However, there's still a lot of low-end due in part to those passive radiators that help give it a bit more oomph. You still get some rumble while the low-mids are pretty prominent.
The mid-range is nice and full without getting muddy, while the high-end is a little on the relaxed side. They don't sound veiled by any means and I can still hear everything clearly with plenty of details. Audiophile audio these are not, however, they're really fun to listen to and make for engaging and immersive audio.
As far as soundstage goes, that depends a lot on placement. But, if you get these situated correctly, you'll have a nice, wide stereo image. On top of that, the individual elements, whether in games or music, are easily placed and fairly precise.
The sound quality of the Drop BMR1, which I find to have a particular sound signature – slightly relaxed on the top end with a full bottom end – may not be audiophile. It's certainly not neutral, but it's a fun listen that's worth its price, though its design issues are worth a pause before pressing that buy button.
Drop BMR1: Price & availability
How much does it cost? $129 / about £98.54 / about AU$188.62
When is it available? Available now
Where can you get it? Available in the US, UK, and Australia
The Drop BMR1's going price of $129.00 is more than reasonable for what you get. And, while it wouldn't be considered budget in the realm of computer speakers where most of the options available fall between $50 to $300, it's not going to hurt any pocketbooks. Of course, if you choose to get a pair of grilles, they'll add $25 / about £19.10 / about AU$36.56 to the overall cost (the raw steel grilles are a bit more at $39 / about £29.79 / about AU$57.03).
Being from Drop, these speakers are in short supply depending on when you choose to order. The company does small runs of 500 to 1000 units at a time. Even though these were first made available, pre-orders notwithstanding, in June 2023, if you were to order at the time of writing, it would take a month to get a pair of the Drop BMR1s.
While the limited supply is just part of the deal for most products from Drop, there are plenty of alternatives that also sound good and won't make you wait such as the Edifier MR4, which not only go for the same price – $129.99 / £109.99 / AU$179.99. Of course, the Edifiers have a clearer, more detailed sound but don't have the low-end of the BMR1, nor do they have a sub out or Bluetooth connectivity.
Drop BMR1: Specs
Swipe to scroll horizontally
| | |
| --- | --- |
| Frequency range: | 80Hz-24,000Hz |
| Drivers: | 2x 2-inch balanced mode radiators |
| Supported Connectivity: | Analog, Bluetooth |
| Audio Inputs: | 3.5mm stereo jack, Bluetooth 5.0 |
| Outputs: | 3.5mm headphone jack with passthrough, Aux out / Sub out |
Should you buy the Drop BMR1?
Swipe to scroll horizontally
| | | |
| --- | --- | --- |
| Value | The Drop BMR1 may not be budget-level, but they're very affordable. | 4.5 / 5 |
| Design | While these speakers are slim and don't take up a lot of space, there are some safety issues that really hold these back. | 3 / 5 |
| Performance | The audio quality is fun and engaging, but it's not a very neutral sound. | 4.5 / 5 |
| Avarage rating | The Drop BMR1 are great in a lot of ways, particularly in sound quality. But, the issues they come with are concerning. | 3.5 / 5 |
Buy it if...
You want engaging, fun-sounding speakers
I really like the way these speakers sound. They're fun and engaging, though far from neutral, and will have you immersed whether you're gaming, watching a movie, or listening to music.
You have limited desk space
The Drop BMR1 are surprisingly slim for the amount of audio they put out. If you're limited on desk space, these will fit without requiring you to sacrifice good audio.
Don't buy it if...
You want a power button
Especially considering that the amp in the right speaker gets hot, you would want to be able to turn the speakers off when not in use. Instead, you have to unplug it.
You're a cautious person
The fact that the amp runs hot and the power plug sparks when inserting in the speaker might be just within safety standards, but they're concerning enough to be cautious.
Drop BMR1: Also consider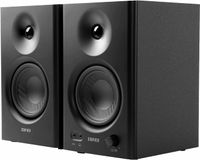 Edifier MR4
The Edifier MR4 are not only affordable, but they offer a clear, articulate sound that home producers and musicians will appreciate. These speakers also have plenty of analog connectivity as well, though there's no Bluetooth or USB, not to mention there's no subwoofer out. Still, you're getting more than what you pay for.
Read our full Edifier MR4 review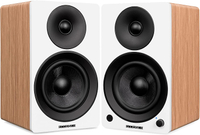 Fluance Ai41
The Fluance Ai41 blur the line between computer speakers and a HiFi bookshelf system. While they're on the larger side, not to mention a bit pricier than most options to use with a PC, their audio quality is next level.
Read our full Fluance Ai41 review
How I tested the Drop BMR1
Used regularly for a week
Tested with all sorts of games as well as music and streaming video
Most features were tested except for the subwoofer
I used the Drop BMR1 computer speakers regularly for a week. Not only did I have them at different volumes, but I tested them with games like Gotham Knights, Life Is Strange: True Colors, and Control as well as various genres of music and streaming video.
While testing, I checked out the Bluetooth connectivity. More importantly, I kept an eye on the heat it gave off, even after being on for hours. I also regularly paid attention to what would happen when plugging and unplugging to keep an eye on how bad the sparking was.
Since I've reviewed audio equipment from speakers to headsets and headphones for the last few years, I've been able to build and use my expertise towards giving an honest and fair opinion, not to mention a critical ear, to any audio product I test.
First reviewed July 2023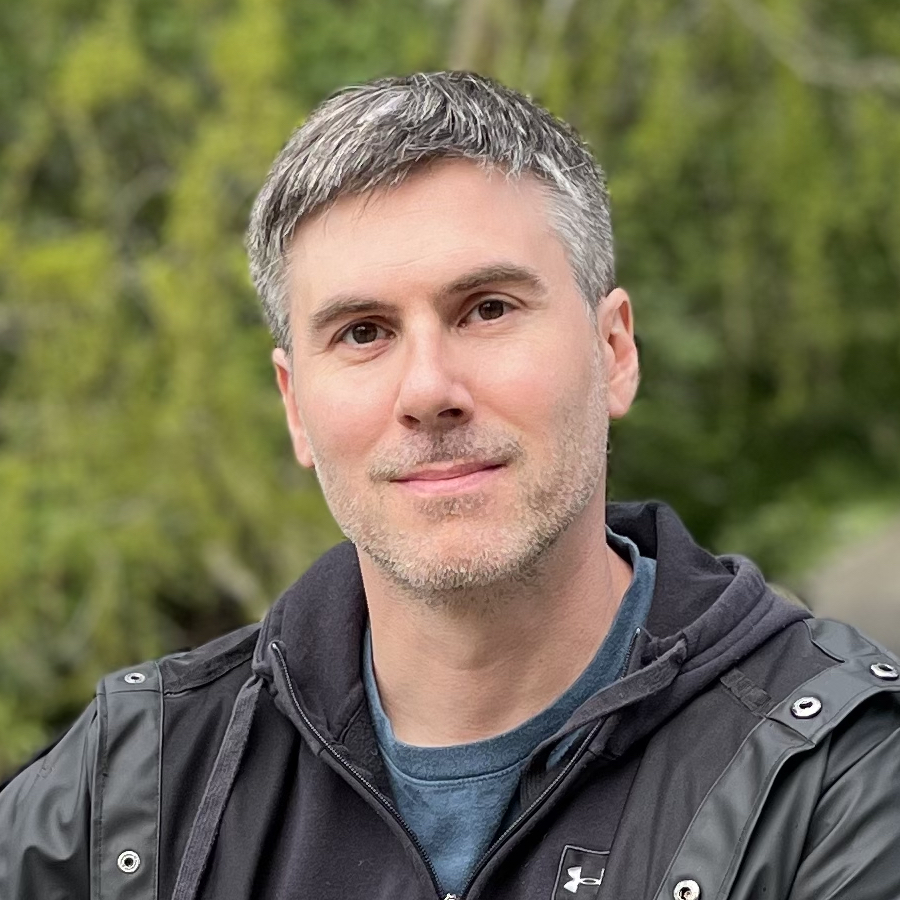 James Holland loves audio gear! So much so that he covers all the ins and outs, good and bad for Tech Radar and T3. Where does that so-called expertise come from? Not only is he a lifelong music-lover but he also works in the music industry and is a musician. When not testing headphones or listening to music, he loves to travel, rage at the latest PC games, and eat off-the-beaten-path but not too off-the-beaten-path food.