5 things I want to see from Intel Meteor Lake – and one thing Intel must finally fix
Here's hoping Meteor Lake lives up to the hype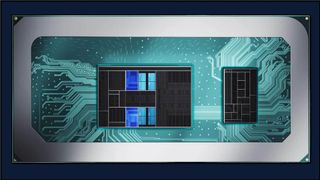 (Image credit: Intel)
At long last, Intel Meteor Lake CPUs have finally been revealed by Team Blue at Intel Innovation 2023 showing off the disaggregated chiplet architecture and moving away from the Intel 7 (10nm) framework of the two previous generations, Alder Lake and Raptor Lake. The hybrid architecture of the two prior processor lines has evolved as a part of Intel 4 (7nm) here, with a strong focus on AI.
The next processor generation in Intel's long storied roadmap completely does away with the last two years of iteration and instead shrinks the die size similar to what AMD did with its Ryzen 5000 series going from 10nm down to 7nm. It means a change of socket is in order. The 12th and 13th generation chipsets previously utilized LGA 1700, as do the newest 14th-gen processors, led by the Intel Core i7-14700K and Intel Core i9-14900K, which will be the last chips to use the socket.
Intel Meteor Lake is something else. Officially called the Intel Core Ultra processor, Meteor Lake is looking to be a massive shake up to the established formula.
Intel Meteor Lake has been described as the "largest client architectural shift in 40 years", and that's a massive claim given the more recent developments in processor technology. But Intel has pulled rabbits out of hats before, so there's a chance Team Blue can stun us all again in December with its latest chips. With that front of mind, here's everything I want to see from the Meteor Lake ahead of its December 14 launch.
A clear distinction of the different processors in the generation
With Meteor Lake, Intel is abandoning the long-established branding of the likes of the i5, i7, and i9 which it has used since 2009.
The first revealed of the Intel Meteor Lake chips is dubbed "Ultra" in a move to "differentiate the best of our latest technology", as well as doing away with the 'i' in front of the tier number (So Intel Core 5 Ultra, Intel Core 7 Ultra, etc).
While the name change has no doubt raised some eyebrows, there's also the potential for confusion as consumers will need to learn the names all over again. I'm hoping that the naming conventions and branding will make more sense to the public once the chips hit the scene.
Better integrated graphics gaming performance
With the new chiplet architecture, complete with Intel Arc graphics baked onto the silicon, the door is wide open to provide vastly better gaming performance than we've seen before.
This is something that the competition has dialed up immensely as AMD's RDNA 2 architecture present on the Ryzen 7000 series is capable of decent gaming performance.
However, Team Red has since innovated. With Arc being aimed at budget conscious gamers through the A750 and A770 especially, Ultra could provide a cost effective way to play entry-level gaming without the need for a dedicated GPU.
The integrated Xe HPG GPU also contains ray tracing units and matrix cores for AI upscaling, but it remains to be seen how effective gaming will be on an integrated graphics processor versus even the best cheap graphics cards.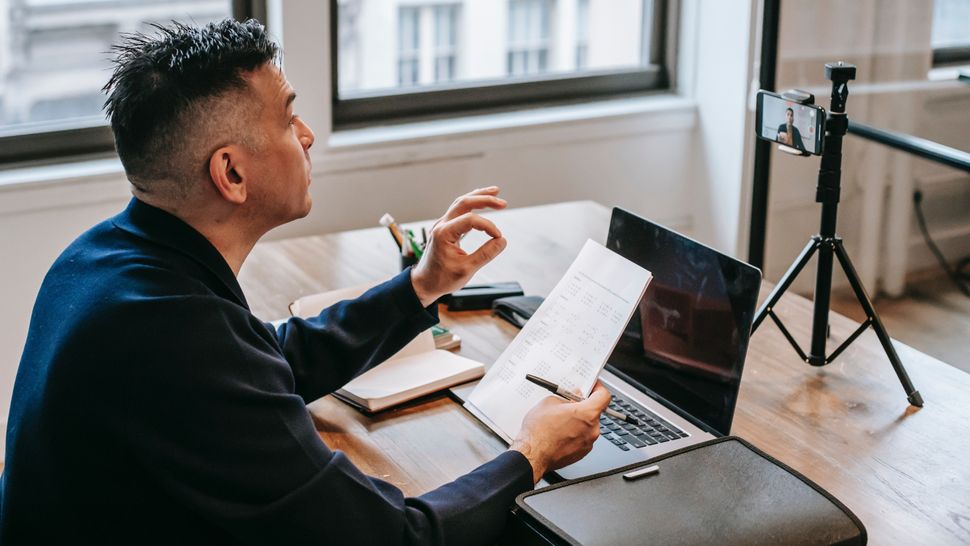 A meaningful use of AI
Intel has said that AI computing is the future with Meteor Lake and that's apparent from the Ultra dedicated AI coprocessor on the chip. The NPU, neural processing unit, is a first for Intel having followed in the wake of Apple's M1 and M2 chips, and the mobile bionic chips before it.
At this point in time, the hardware manufacturer has been vague on exactly how the advent of AI will be beneficial to the end user outside of the fact that Windows will be able to monitor it and the potential it has—particularly in the productivity space with generating multimedia content, such as speeding up rendering up times when developing video and computerized graphics.
Time will tell how effective having an NPU on chip will be.
More powerful and more efficient P-cores and E-cores
Intel launched its hybrid architecture with dedicated P- and E- cores back in February 2022 with Alder Lake, which was then iterated upon with Raptor Lake later in that year and most recently with Raptor Lake Refresh.
The core concept was splitting the workload of low-power background tasks to efficiency cores and while more demanding workloads like playing the best PC games utilized the dedicated performance cores, and this is something carried over to Meteor Lake as well.
While the Raptor Cove cores were significantly faster than previous Golden Cove cores, and the new Redwood Cove P-cores look to be significantly faster again. With Intel Thread Director at the helm, I'm hopeful that the third generation of these systems will be the most efficient yet.
Longer socket support
A crucial flaw of Intel's in recent years has been how the company has established and abandoned socket types typically within two years or so, meaning you need to splash out on getting a new motherboard to upgrade, which is an expensive proposition even if you skip the best motherboards and go with something further down the stack.
This is something we don't typically see as often with AMD, as Team Red tends to keep a socket type around for double the length of time. As Meteor Lake has been hyped up as the next big platform for the company, it would be good to see the socket type, which appears to be LGA1851, supported for more than a two to three year stretch.
It's especially true when factoring in the price of some top-end Z790 motherboards with DDR5 and PCIe 5.0 SSD support. Ideally, if you're splashing the cash, you would hope that a simple bios update would mean an easy chip upgrade. AMD supported AM4 from 2017 until 2022 with the 2000, 3000, and 5000 series of processors. It would be great to see Intel keep a socket around longer.
Unfortunately, we know that Arrow Lake will follow Meteor Lake as the second generation of disaggregated architecture, with Lunar Lake expected by the end of 2024. It's unlikely that Intel will keep the same socket type after so many expected changes happening in the next year and a half, but hope springs eternal.
What I don't want to see from Meteor Lake
The one thing that Meteor Lake has to improve upon is the thermal performance. Take the Intel Core i9-13900K for example. While we love that chip, the main complaint we had in our testing is the unreasonable power draw and the heat generated when gaming or being productive.
From what's been outlined recently, it looks as though the company is striving for efficiency from its disaggregated design rather than the brute force, raw power at all costs approach of the previous generations.
Hopefully this will mean a powerful chip that can keep its cool under load. We'll soon find out if the new Intel Core Ultra can hold its own as one of the best processors that money can buy when it launches in just under three months' time.
Get daily insight, inspiration and deals in your inbox
Get the hottest deals available in your inbox plus news, reviews, opinion, analysis and more from the TechRadar team.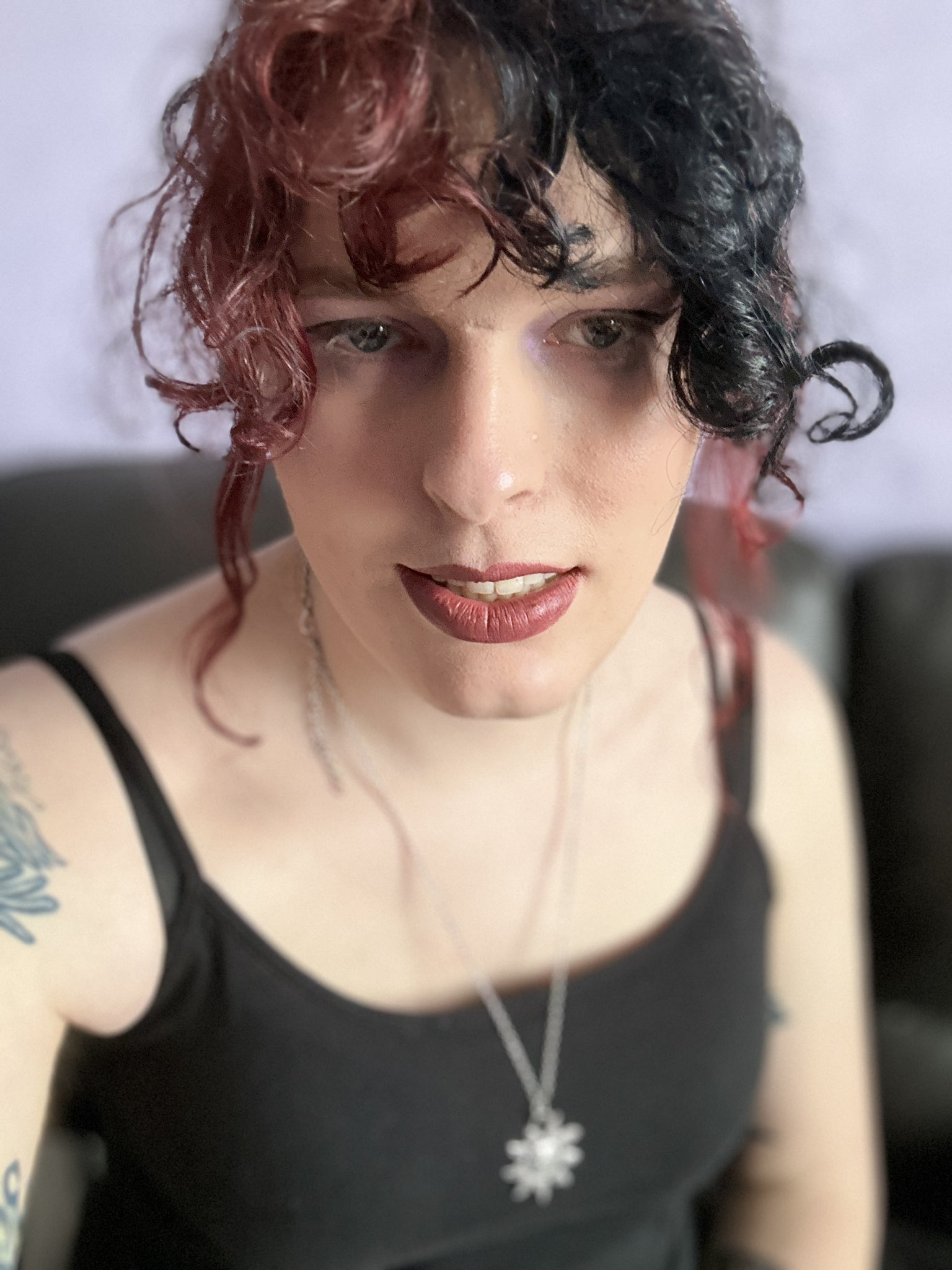 Aleksha McLoughlin is the Hardware Editor for TechRadar Gaming and oversees all hardware coverage for the site. She looks after buying guides, writes hardware reviews, news, and features as well as manages the hardware team. Before joining TRG she was the Hardware Editor for sister publication GamesRadar+ and she has also been PC Guide's Hardware Specialist. She has also contributed hardware content to the likes of Trusted Reviews, The Metro, Expert Reviews, and Android Central. When she isn't working, you'll often find her in mosh pits at metal gigs and festivals or listening to whatever new black and death metal has debuted that week.