The best PlayStation VR games use the immerse technology to the fullest extent. PSVR brought VR to consoles, and with it a string of exciting exclusives that enhanced your gaming experience. That's still true, and there are many VR games in our future.
With the release of the PS5, there is also the PlayStation VR 2 in the works, giving us a new generation of VR to go with a new generation of games – so if you haven't taken the plunge yet, compare the upcoming Sony headset with alternatives like the Meta Quest 2 to find the right option for you.
Of course price and hardware are only parts of the equation – it's the games you want to play that matter the most. So in this guide, we show you the best PlayStation VR games currently available, and tell you exactly why you should give them a go. We also have a list of the best Oculus Quest 2 games (now renamed Meta Quest 2) so you can decide for yourself if the (admittedly more expensive) alternative offers games you like better.
Get ready for a large variety of games, from racing to all-ages fun, right here in our list of the best PlayStation VR games.
Best PlayStation VR games
Why you can trust TechRadar Our expert reviewers spend hours testing and comparing products and services so you can choose the best for you. Find out more about how we test.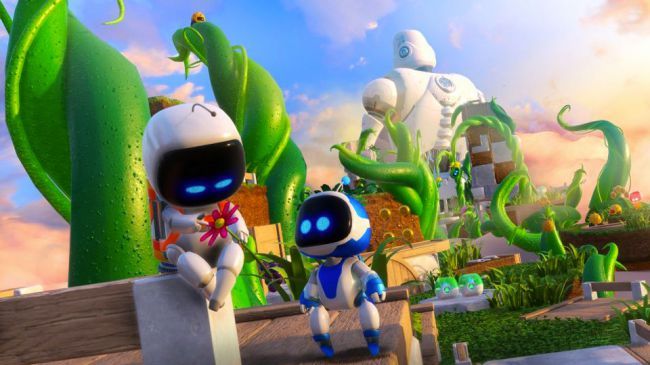 Does it require Move controllers? No
If you own a PlayStation VR headset, Astro Bot: Rescue Mission is absolutely unmissable. Astro Bot has for a long time served as an introduction to new PlayStation consoles and technologies, but he is also simply the hero of one of the best platforming series out there.
Full of the kind of inventiveness that rival Nintendo's Mario series, Astro Bot: Rescue Mission plays with the VR format with such wild imagination there is no way it wouldn't have made the list of the best PlayStation VR games. Weaving levels all around the player, and using scale to both disarm and delight your expectations, it's quite unlike anything you'll have ever played before and that makes it one of the best games to use your PSVR with.
---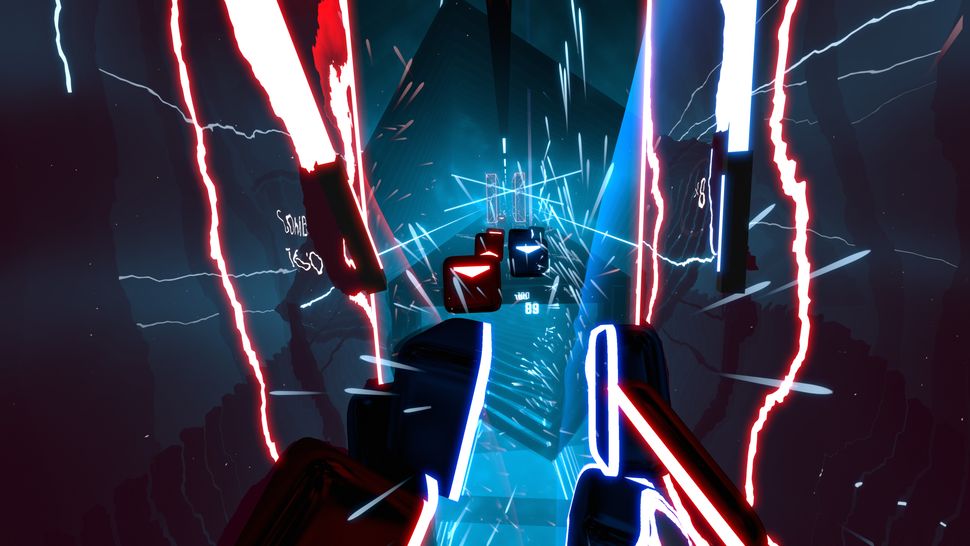 Does it require Move controllers? Yes
You can't talk about the best PlayStation VR games without mentioning Beat Saber, a generally great way to use VR and probably the best rhythm game since Guitar Hero.
Now, that might sound like high praise, but but just looking at Beat Saber gameplay is an experience, and we reckon a lot of people have bought a VR headset specifically for this game. As its name suggests, Beat Saber is about using sabers to slash blocks to the beat of the music. Ths songs are often fast-paced, and there are walls of dissonance that you need to duck under or dodge.
While other games on our list might have you move at a slower pace by exploring a new land or using your powers of deduction to solve a mystery, Beat Saber is a high intensity affair. It's about as good as any cardio workout we've ever done, and is perfect for people want to get that 30 minutes of exercise in per day without leaving the house.
Thanks to a large catalogue of songs, everyone is likely to find something they enjoy, and the temptation to become the next Beatsaber pro is as good a reason to get a VR headset as any.
---
Does it require Move controllers? No, but getting a racing wheel elevates the experience.
Gran Turismo is PlayStation's first-party racing series, so it's fitting that Gran Turismo Sport, the franchise's first foray on the PS4, should embrace the PlayStation VR headset. The racing series is also available on PlayStation 5 with Gran Turismo 7, however that game does not currently offer VR support.
While VR comes as a mode rather than a full standalone game, you still get in the cockpit of a huge selection of beautifully realized vehicles, each modeled exactly as they appear in real life, before taking them out onto the circuit for head-to-head races.
To make your VR experience a good one, the mode adds a discreet in-game HUD, useful mirrors and some fine-stitched racing gloves sitting over your digital hands. It makes an already great racer extra tempting, and is a must-have for PSVR owners.
---
Does it require Move controllers? No, but with so many things you can interact with, the Move controllers will offer a lot of extra freedom
The sequel to the already great I Expect You to die will have you solving puzzles in the manner of a classy super spy trapped by their greatest nemesis. I Expect You to Die 2 does continue the story of the first game, and while it works without knowledge of the predecessor, we do recommend getting the first game, even if it's just for more fun puzzling.
It's one of the best PlayStation VR games because it makes excellent use of VR, as you can pick up and play with objects all over your environment, whether or not doing so actually helps you complete your objective. The theme also lends itself superbly to VR.
There are several levels and each sets you in a unique environment that plays out much like an escape room. You're faced with a series of puzzles, and your actions will determine whether you live or die.
---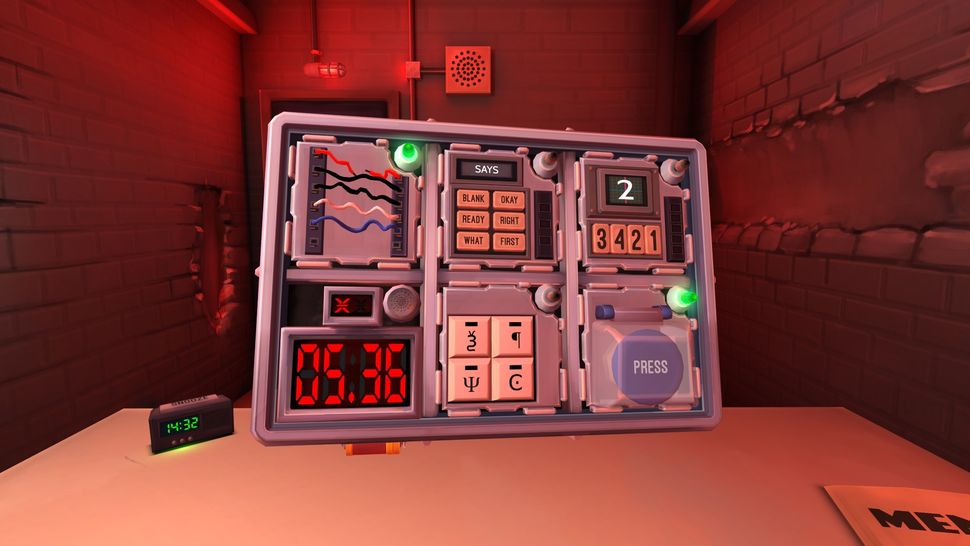 Does it require Move controllers? No
Keep Talking and Nobody Explodes doesn't sound like much fun on paper. While one person puts on a headset to look at an overly detailed bomb in a nondescript room, the other player uses the TV screen to read a dense direction manual on how which wires to cut and buttons to push to make sure you get to the next level. But underneath its seemingly boring exterior lies a tremendously fun exercise in teamwork, communication and sometimes sheer dumb luck as you make last-minute decisions to stop a bomb from going off.
Levels that start off easy – usually with two or three puzzles to solve and a few minutes to solve them – have a tendency to escalate quickly. Part of the game's charm is that whenever you start feeling good about your skills as either a decoder or disarmer, something else comes up that ruins your day. In that way it's fun trying to stay calm under pressure and getting a laugh when it all blows up in your face.
---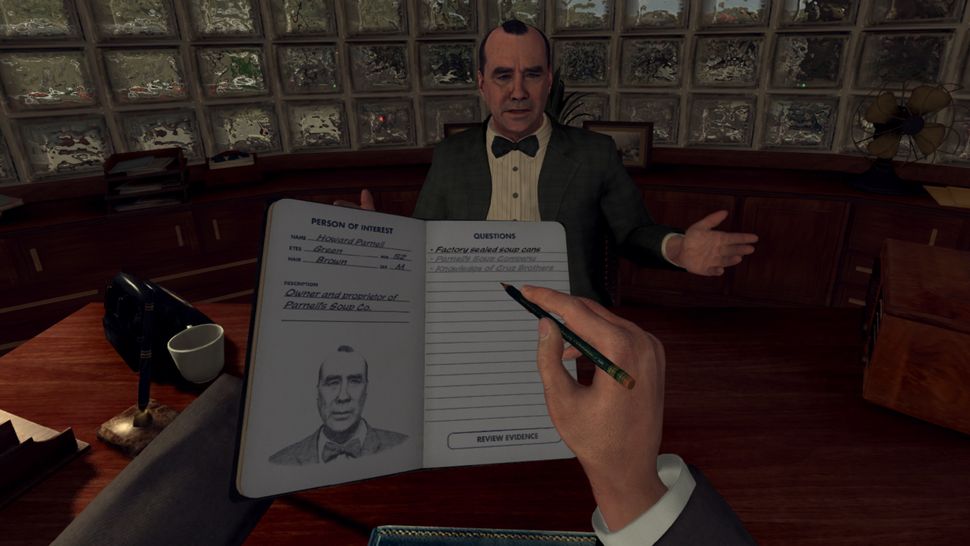 Does it require move controllers? Yes
With The VR case files, a great Rockstar game gets a VR spin-off. Here, you physically make notes on cases, batter goons on vacant rooftops and solve tricky, engaging puzzles to put criminals in the clink where they belong.
The detective work is fun, and you can feel the work that went into translating move sets and activities from third-person gameplay to VR.
The VR Case Files is one of the best PlayStation VR games and even though it isn't an adaptation of La Noire's 20 plus hours, it's still an essential pickup for any PSVR owner looking for to experience what a VR adaptation feels like.
---
Does it require Move controllers? No
No Man's Sky has been available for a few years now, but its most recent Beyond update added No Man's Sky VR - which from the name is likely pretty self-explanatory. This isn't some virtual reality focused addendum to the existing game though - this is the entirety of No Man's Sky playable in VR, and is compatible with existing saves made before the update too.
That means you can go from a planet's surface, into your ship, to the Nexus and back again all within VR. You'll also be able to interact with non-VR players on your chosen platform.
Cntrols have been tweaked too – you can play with a controller, or use a PlayStation Move controller as your ship's throttle. No Man's Sky VR is an example of a VR mode that changes the game entirely.
---
Does it require Move controllers? No
Resident Evil 7 is a bit of an anomaly on this list: this entry in the long-running horror series takes the experience into first-person for the first time, but, more impressively, can be played in its 18 hour entirety in VR.
This means that the game is one of the longest PSVR experiences available right now, but you'll need a lot of courage to make it through the game this way, since by all accounts Resident Evil 7 is one scary game – especially in virtual reality.
However, if you're able to stomach the scares you'll be rewarded with one of the best horror games of this generation, and a true return to form for the Resident Evil series.
---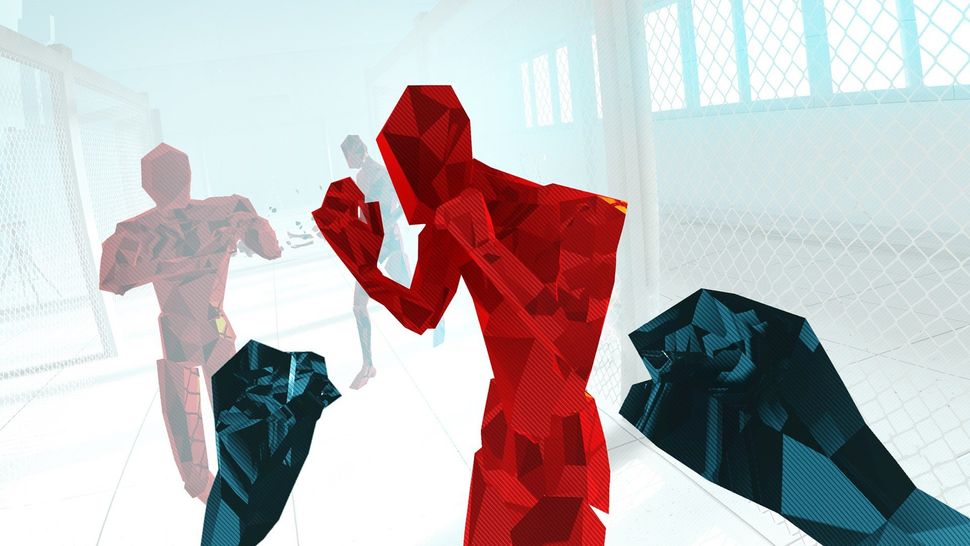 Does it require Move controllers? Yes, though a non-VR version of the game is also available and truly excellent.
It's always a delight when a game developer takes a tried-and-true genre and introduces a new gameplay mechanic that flips it on its head. That was the case when SUPERHOT was released, offeringa slowed-down version of first-person shooter gameplay.
In the game, time only moves when the player moves, and that can make for some fantastic Matrix-esque moments. All of that gameplay has translated excellently into virtual reality with SUPERHOT VR.
SUPERHOT VR lives from leaving you in truly precarious situations, such as standing empty-handed before three enemies with shotguns who have you dead-to-rights, with only your wits and time on your side.
While the story only takes a couple of hours to play through, there's plenty of replayability in SUPERHOT VR, as you can try to play through in different ways, or take on challenge modes. It's also a great VR party game, as players can swap in and out to show off their moves.
With SUPERHOT VR an already great game gets elevated in all the right ways, making it one of the best PlayStation VR games available.
---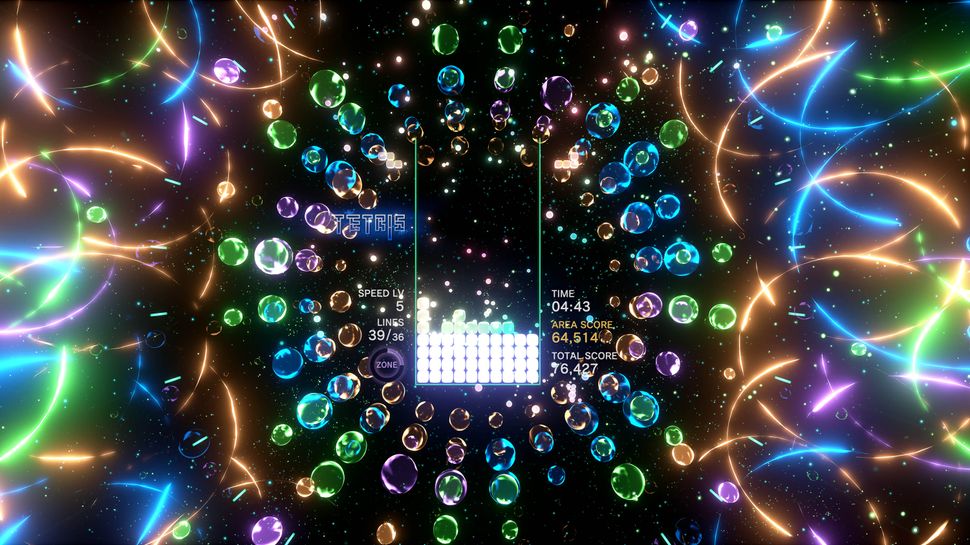 Does it require Move controllers? No
It's hard to put the Tetris Effect experience into words, but let's try.. Essentially you play regular games of Tetris, except that the environments you're playing in change. Each level has its own distinct flavor - with music and visuals tailored to its theme. You can play an underwater level for example, during which the game plays soothing underwater noises while sparkling, whales float around your head.
It's a psychedelic and hypnotic experience, and one that everyone should have the privilege to play, which si enough to make it one of the best PlayStation VR games, even though you can enjoy it equally with or without VR.
---