Best cloud backup of 2023
Best
Contributions from
last updated
Secure and access your data with the best cloud backup services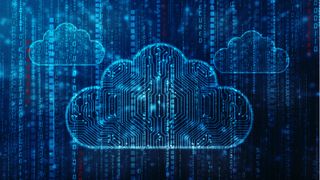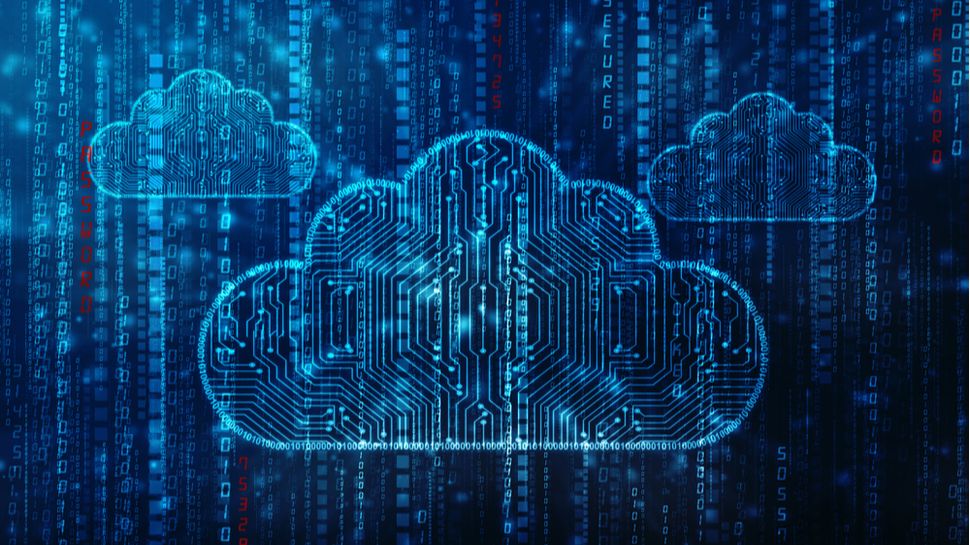 (Image credit: Shutterstock / Blackboard)
The best cloud backup services make it simple and easy to save your files and folders to the cloud, and access them from any device, from the office, home, or on the go.
This has become essential as just as we're creating more data than ever before, we are also creating more opportunities to lose it - everything from misplacing it, accidentally deleting it, or losing it to a computer hard drive crash.
Therefore having some form of backup has become a necessary part of your ordinary computing life. While many people will simply backup to a USB drive, CD storage, or an external hard drive, it's best to follow the 3-2-1 backup strategy as a rule.
This means you should keep three copies of the data, stored across at least two different media types, with at least one stored in a different, off-site location. This usually means a copy on your computer, a backup to a USB drive or external drive, with the offsite backup covered by one of the best cloud storage services.
But while similar, there are some big differences between cloud storage and cloud backups - you can find out more in our guide Cloud storage vs Cloud backup vs Cloud sync : What's the difference?
You'll find even the best free cloud storage providers offer integrated backups, but not all do. For that reason, we've tested the best cloud backup services. As part of our review process, we've highlighted security features, disaster recovery tools, interface and experience, platform availability, and pricing. We've also highlighted automatic backup performance and extras like cloud storage for personal or business use.
Therefore below we'll list what we think are the best cloud backup services currently available.
---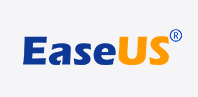 The best cloud backup services of 2023 in full:
Why you can trust TechRadar We spend hours testing every product or service we review, so you can be sure you're buying the best. Find out more about how we test.
Best cloud backup overall
Reasons to buy
+
Works on almost every device
+
Straightforward web-based console
+
Good value for everyone from consumers to enterprises
+
End-to-end encryption
Reasons to avoid
-
No 'unlimited storage' option
-
Some options very well hidden
iDrive is a user-friendly cloud backup service that's great for personal and business use. It effortlessly handles everything from simple photo backups for mobile and sharing files across networks, to protecting SQL, Exchange, SharePoint, and many other servers.
Wide platform support covers Windows, Mac, Android, and iOS, and an intuitive browser portal. For more experienced users, there's Linux via assorted scripts, and a range of network-attached storage devices like QNAP, Synology, Netgear, and Asustor. You can protect as many devices as you like with a single account.
A lengthy list of backup options starts with simple file and folder protection, but you can also protect your iPhone's photos, videos, contacts and calendar, maybe add SMS on an Android phone, even create a full disk image for disaster recovery purposes later. But for all its power, we found iDrive's apps very easy to use, and our speed tests revealed backup performance was a good match for Google Drive and the top storage contenders.
For what you get, we were impressed with the subscription prices. A basic Personal plan starts at 5TB for just under $60 a year, with the Business plan starting at 250GB for $75 a year. Your internet isn't fast enough to back up or restore hundreds of gigabytes of data? The IDrive Express service allows you to send files to or from iDrive on a USB drive via the mail. Personal plans can do this once a year for free, business plans get three tries.
When we reviewed the service, we were impressed with how it stood up to our tests. The sync speed was excellent and you can see the progress of individual files by clicking into the "cloud-drive" folder.
When we deliberately deleted a file in order to see how iDrive handled restoring data, we were disappointed to see that it wasn't possible to recover the data using the desktop client. However when we opened the web interface, we were able to restore the folder from the trash without issue.
We were also able to use the rather spartan web interface to restore a modified version of our test document to the original version with just a few mouse clicks.
Minor quibbles, really, for a platform that delivers an impressively wide breadth of services across all platforms at a good price.
Read our full IDrive review.

Best cloud backup for simplicity and features
Reasons to buy
+
Fast backup times
+
No additional cost to existing Dropbox users
+
Supports backup to external drives
Dropbox is already one of the biggest names in cloud storage. Dropbox Backup is also only available as an option for existing users using the desktop client.
When Dropbox Backup first launches, you choose which folders you wish to sync. By default the client will automatically run backups every 15 minutes.
The good news is that backups are incremental, so future backups only record the differences between this backup and the last which can save huge amounts of space. Dropbox Backup also supports backing up to external drives.
The dedicated Dropbox Backup window shows you the status of the last backup and you can click "View Contents" at any time to launch the Dropbox Backup web portal to access your files.
If a backup is running, you can also select "View Progress" to check the backup status of each file. (It also displays a percentage value at the top of the window).
From here you can also 'modify folder selection' to change which are backed up. The "Advanced Settings" only contain an option to throttle bandwidth at the moment, but this is a very welcome feature.
During our tests, around 650MB of data synced in just under 6 minutes, which was exactly what we'd expect for our average upload connection speed of 12Mbps.
We also had no trouble restoring a deleted folder - indeed there are two ways to do this from accessing deleted files or the built-in 'Rewind' feature. Dropbox Backup also was able to restore the original version of our modified file with just a few mouse clicks.
As an extension of your regular Dropbox account, pricing for Dropbox Backup is determined by the cloud storage tiers. As we mentioned there's a free 2GB tier.
An 'Individual' plan provides 2TB storage costs $11.99 billed monthly or $119.88 for the year. The 'Professional' plan provides 3TB for $19.99 per month or $198.96 per year.

Best cloud backup service for no-limit versioning
Reasons to buy
+
Unlimited storage and versioning
+
Supports continuous or scheduled backups
+
Create backups to cloud and physical hard drives
+
Fair and simple prices
Reasons to avoid
-
No mobile apps
-
Upload speeds slower than expected
A comprehensive business backup service that's simple to use with no file size limits. That's the eye-catching pitch from Crashplan.
We found this to be a hugely customizable service for Windows, Mac, and Linux with a pain-free setup. Once up and running you can mostly just forget about it, and leave CrashPlan to handle securely continuous and scheduled backups with both online and local destinations.
On top of no-limit file sizes, there's no fixed limit to its versioning support. You can keep previous versions of files for years, if necessary. The desktop client can even limit its CPU usage when the user is active to reduce impact on system performance.
There are two straightforward monthly subscription plans: Small Business and Enterprise. Costs start at $10 a month per endpoint.
During our original tests in 202 we found CrashPlan to be less than perfect. We found upload speeds proved slower than expected on default settings. It's more cumbersome to restore files than we'd like. And there are occasionally silly UI choices, like requiring you to tag specific folders for storage and recovery.
During our most recent tests in 2023, although tagging specific folders remains performance seems to have improved hugely. Using an average upload speed of 17Mbps, the 'Documents' folder on our test machine was able to sync in just over four and a half minutes. We'd usually have expected this amount of data to take at least 30 seconds longer, so were very impressed by CrashPlan's improvement in performance.
We were also able to use the 'Restore Files' feature to recover the test folder we'd deliberately deleted as well as the original version of our Test document in seconds.
This means that if you want a desktop client cloud backup solution, there's not much to dislike about CrashPlan. Read our full CrashPlan review.

Best cloud backup for value
Reasons to buy
+
Unlimited cloud backup and bandwidth
+
Low starter prices
+
Multiple recovery methods
Reasons to avoid
-
Lacks advanced syncing, sharing, collaboration tools
-
No full disk image backup or support for network drives
Backblaze is one of the best cloud backup services with a strong focus on simplicity. Just install the app on Windows or Mac, it backs up all your files on hard drives and external drives. It then uploads new or changed files as they appear. Our tests found Backblaze's impressive upload speeds kept delays to a minimum compared to many rivals. Like iDrive, Backblaze will also ship up to 8TB of your data on a USB to you.
Like CrashPlan, there's no limit on storage space or file size, so nothing gets left out. However, versioning support keeps previous versions of your files for up to 30 days - whereas CrashPlan has no versioning limit.
The apps are relatively basic. There's no file syncing, no clever collaboration tools, only the simplest of file sharing options. But smart system integration and simple apps make it easy to set up Backblaze, and the minimal web interface provides basic tools for browsing your files and restoring whatever you need.
During our tests we were able to upload over 5GB of data in less than 9 minutes with an average upload connection speed of 70Mbps, which is faster than most of the cloud storage providers we've reviewed.
We were also able to recover our deliberately deleted test folder and the original version of our modified test Word document. However in order to do so Backblaze had to generate a link to a ZIP file, which was sent to us via e-mail. We'd much rather have had the option to simply restore the data to its original location. Backblaze is tough to beat for value, with prices starting at $7 billed monthly to back up workstations. Business users can back up servers and NAS devices to BackBlaze's B2 cloud storage service for $5 per TB per month, a fraction of the price you'll pay with Amazon S3, Google Cloud or Microsoft Azure.
Read our full Backblaze review.

Best cloud backup with lifetime subscription
Reasons to buy
+
Built-in support for backing up social media content
+
Advanced file sharing features and built-in media player
+
Lifetime subscriptions at a relatively low price
+
Block-level sync
Reasons to avoid
-
Basic desktop apps
-
No document editor or add-on services
pCloud is a versatile backup tool loaded with extra cloud benefits, like syncing and advanced file sharing, for some of the best prices around.
We found the service very easy to set up on both mobile and desktop devices. The Windows and Mac apps add a Dropbox-like folder to the system file manager, allowing simple backups in little more than a drag and drop. The mobile apps can automatically back up new photos and videos as they're taken, while essential service integrations support backing up Facebook, Instagram and other content.
We did catch one or two issues. The desktop apps feel a little dated, not as slick as the best of the competition. But pCloud more than makes up for that with its hugely customizable file-sharing tools. You can create custom download pages for each file, build slideshows from shared images, even stream media files directly from your storage space.
As an aside, when we reviewed the service, we were particularly impressed with the app's built-in media player - a good choice if you're backing up a lot of media.
Our test data synced to the cloud in just 96 seconds, which is comparable to some of the big names in cloud storage like Dropbox and OneDrive. We were also able to use pCloud's web interface to recover our deleted folder and the original version of our Test Word document with ease.pCloud's annual pricing is reasonable, at $49.99 for 500GB or $99.99 for 2GB, but what really sets the service apart is its lifetime subscriptions. The 2TB plan can be yours, forever, for a one-off $399: Dropbox charges $120 a year for 2TB, so if you'll use pCloud for four or more years, it begins to look like a really good deal.
Read our full pCloud review.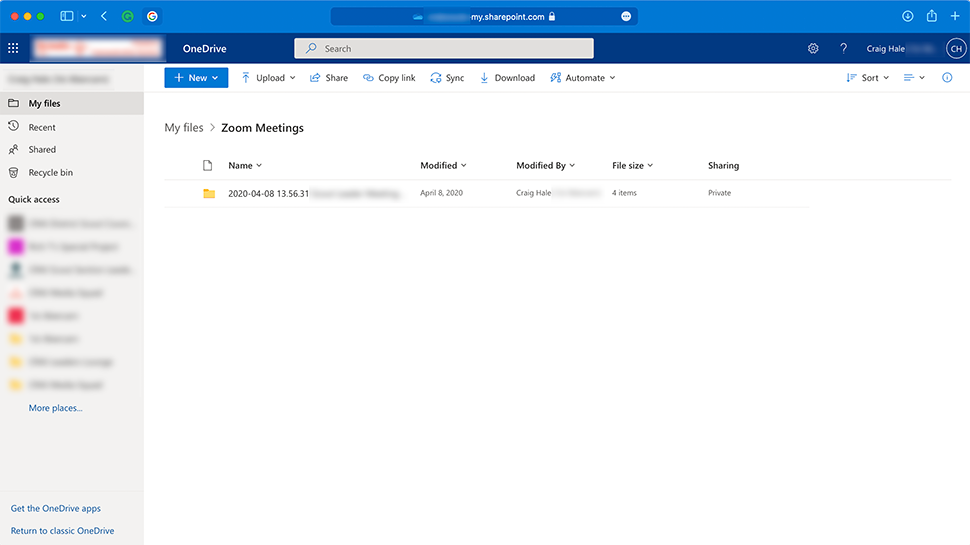 Best cloud backup for Office users
Reasons to buy
+
Tight integration with Windows and Microsoft 365
+
Very slick mobile apps
+
100GB file size limit
Reasons to avoid
-
Not a full cloud backup service
-
Not the best value if you don't use Word, Excel and the other Office apps
-
macOS client app could use some work
Microsoft OneDrive is a cloud storage more than a full backup service, but it earns its place in this for sheer simplicity and convenience.
If you're running Windows, OneDrive comes built in, no installation required. Drag and drop the files you'd like to protect into the OneDrive folder, and they're quickly synced to the cloud and made available on your other devices.
You can access files from other platforms, though with mixed success. The web interface covers the basics, for instance, but doesn't have the easy style of Google Drive or Dropbox. The Mac client is more straightforward, although we found some conflicts with iCloud. And we liked the elegant and intuitive mobile apps, with strong photo and video syncing tools and solid security.
During our tests we found our files uploaded in just 95 seconds, which is around 10% faster than most of the other cloud storage providers we've reviewed. Even without using Office 365 we were also able to restore deleted test files and recover the original version of our test Word document without issue.
You get up to 5GB capacity for free. Signing up for Microsoft 365 gets you 1TB of storage, along with the full Office suite - all apps are tightly integrated with OneDrive. You can collaborate on documents, and have them auto-saved to the cloud for maximum protection.
OneDrive only has very limited backup features. It's fine for saving your documents and photos, but it can't do drive imaging or disaster recovery. Still, that bundled 1TB of Microsoft 365 storage is a very welcome extra, especially for the price. If your backup needs are simple, OneDrive could serve you well.
Read our full Microsoft OneDrive review.
---
Best cloud backup: FAQs
How to choose a cloud backup service
Greg Lissy, VP Products at SolarWinds MSP, shares his views on how businesses can choose the best cloud backup solution:
A backup plan for a business is like an insurance policy for your data, so choosing the right provider isn't something to be taken lightly. Low-priced consumer-grade products may be tempting, but if your business depends on access to your data, reliability is essential.
Check out the backup vendor's performance and reputation. What do their customers say? How quickly do they get systems back up and running again? If something goes wrong, how much downtime can you afford before your business is seriously impacted?
Another critical consideration when choosing a cloud backup provider is where, specifically, your backups are stored. Many businesses must comply with regulatory requirements about keeping data in-country, so be sure your vendor can meet your requirements around data sovereignty.
Finally, it's important to realize that security is a big part of backup and that backup is an essential ingredient in your overall security plan. Insist on secure data transfer to and from the cloud storage location, data encryption, and role-based access that ensures only authorized personnel can access or restore data.
While backup is critical, it's typically your last line of defense. Be sure it's complemented by a robust defense strategy including managed antivirus, web protection, patch management, and mail filtering. If one vendor offers a full layered security portfolio, you'll be in an even better position, as you'll have one trusted partner to rely on in your time of need.
Why backing up data is crucial
Check Point Research (CPR) revealed that with an increase in phishing and ransomware attacks, human error and a greater reliance on the cloud and enterprise networks, regular backups are essential for organisations to protect their data.
Preventive measures do not always work: As cybercriminals continue to target the remote workforce, companies have started to expand their cybersecurity strategy through robust defense software, both for the corporate network and the cloud, to update systems and apps on a regular basis, to install a VPN and to increase levels of protection on employees' devices, as well as to provide cybersecurity training for workers. While these measures do considerably increase the level of protection for a business, it is still possible that they could fail to stop an attack, as cybercriminals constantly develop new ways to get round the defenses. It is essential to have a backup plan so that no data is lost in the event of a cyberattack. If a company becomes the victim of a double ransomware extortion attack, having a backup system in place gives them the chance to quickly restore things back to normal.
Cyberattacks are evolving: Cyberattacks are evolving every day and cybercriminals are constantly striving to find security loopholes. Companies are often unprepared for new ransomware, phishing emails, and malware. This is why, despite the updates and protective barriers they may have in place, new generation cyberattacks could still get through these defenses and achieve their objectives.
Data theft puts a company's reputation at risk: Losing information by exposing customers' personal data can have irreparable consequences for a business in terms of reputation and financial loss. Since GDPR came in a few years ago, allowing q customer's personal documents to be compromised can lead to litigation.
The cloud becomes another attack vector: It is true that the cloud has brought great advantages to companies, like reducing costs and allowing remote working. However, storing data on cloud platforms exponentially increases the attack surface through which cybercriminals could gain access to the corporate network. So, it's a good idea, in fact, it's essential to carry out regular manual backups of the information stored in the cloud, in case anything outside the company's control might happen.
Internal dangers are sometimes undetectable: Unfortunately, even with all possible cybersecurity measures and the best protection software in place, the responsibility of users is fundamental. It is essential to train employees on the different techniques and correct approaches to cybersecurity. Instilling in employees the importance of having up-to-date backups in the event of an unforeseen event or cyber-attack can be one of the best defenses.
How did we choose the best online backup services?
We looked at the features and the quality of service of the cloud backup services when we reviewed them. Number-based tests like upload or download speeds tend to be anecdotal because of so many variables involved so while they are performed, we only note any outliers (super fast speeds or very slow performances). More important for us are the general feel of the service (either when using a web browser or a dedicated client or a mobile app where appropriate), security (file encryption, ransomware protection), and value for money.
How we test the best cloud backup
To test for the best cloud backup we first set up an account with the relevant software platform. We then tested the service to see how the software could be used with different files and folders, from different devices, in different situations. The aim was to push each cloud backup platform to see how useful its basic tools were and also how easy it was to get to grips with any more advanced tools.
Read more on how we test, rate, and review products on TechRadar.
Are you a pro? Subscribe to our newsletter
Sign up to the TechRadar Pro newsletter to get all the top news, opinion, features and guidance your business needs to succeed!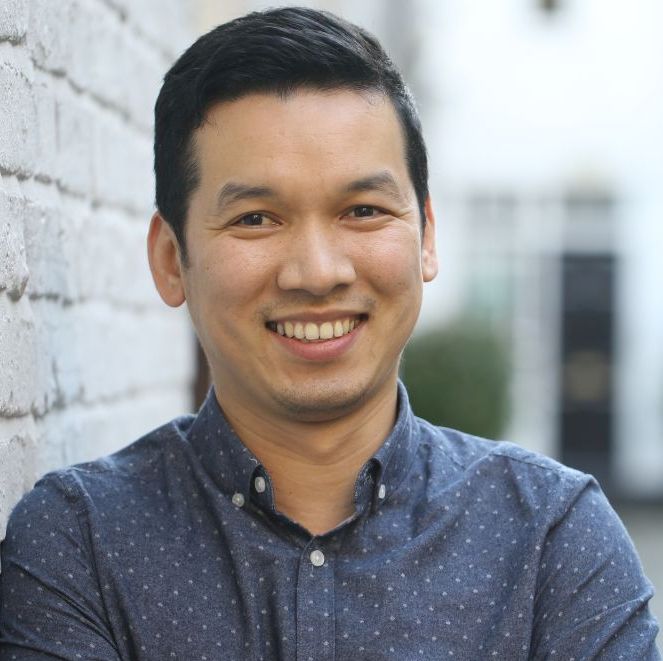 Managing Editor, TechRadar Pro
Désiré has been musing and writing about technology during a career spanning four decades. He dabbled in website builders and web hosting when DHTML and frames were in vogue and started narrating about the impact of technology on society just before the start of the Y2K hysteria at the turn of the last millennium.