Office chairs during Black Friday
The best office chairs don't come cheap, but if you shop during the Black Friday 2022 sales, you could save a pretty penny. Brands like ErgoTune, Steelcase and Secretlab will definitely be discounting their top chairs, all of which we have listed here. So if you want the best seat in the house for less, buy them on a discount during Black Friday.
- Sharmishta Sarkar | APAC Managing Editor, TechRadar
The moment we start our careers, most of us will spend a lot of time sitting down at a desk in front of a computer. All that sitting and screentime doesn't really do our postures any favours, so investing in one of the best office chairs there are – whether for a home office or the workplace – becomes really important.
It's understandable that ergonomics is usually the last thing on our minds, particularly when we're stressed at work, but a quality office chair could be one of the few things standing between you and chronic back pain. So having the right seat could ensure your wellbeing over the long run and provide a lot of comfort in the short term. It's as vital as choosing the best laptop or periphals.
So, what should you keep in mind when choosing the best office chair for your needs? You'll need to see how adjustable it is, its size, perhaps the design and, importantly, how ergonomic it is for your body shape.
To help you answer those questions, we took a look at office chairs currently available in Australia and have picked some of the best you can get. In our guide, we've covered chairs for different budgets, sizes and aesthetic inclinations, so there'll be something here for everyone.
Best office chairs in Australia
Why you can trust TechRadar Our expert reviewers spend hours testing and comparing products and services so you can choose the best for you. Find out more about how we test.
Singaporean company ErgoTune has, well, fine-tuned its Supreme chair after listening to feedback from its users. And that makes the Supreme V3 one of the best ergonomic office chairs money can buy. Its mesh body is strong and practically everything about it is adjustable. There are a total of 11 adjustment points and the company is so confident of its chair that there's a whopping 12-year warranty on the Supreme V3.
ErgoTune even caters to people of different heights, offering different gas lifts to suit your needs, however it's not the widest seat you can get. With a width of 61cm, it may be a tight fit for bigger users. If that's not going to be an issue, the ErgoTune Supreme V3 is remarkably comfortable, a perfect throne for all-day sitting in the Aussie heat and with plenty of ergonomic support in places where they're needed the most.
For details, take a look at our in-depth ErgoTune Supreme V3 review.
Combining excellent build quality, premium materials, functional and adjustable design, and a relatively affordable price makes the NeueChair a no-brainer for those looking to solve their home office chair dilemma. With grippy pleather (polyurethane leather) arm-rests, an aluminium alloy frame, and a breathable mesh backrest, this chair is classy, comfortable, and built to last.
You can adjust everything you realistically need to – armrest height and angle, lumbar support, backrest tilt – and the controls are easy to access. While some of the other chairs on the list lean more towards the 'designer' end of the price bracket, the NeueChair does manage to squeeze in under this, although there are definitely some more affordable options out there if you're willing to sacrifice a little of the NeueChair's class.
For more detail, you can check out this glowing review of the NeueChair from our associates at Windows Central (opens in new tab).
Ergonomic chairs are often well over AU$1,000 in Australia, and while some of these premium price tags are well worth it, they can easily scare customers off the whole category. The Steelcase Series 2 is an excellent 'entry-level' ergonomic task chair that is comfortable where it counts and comes with a few customisation options so you don't pay extra for features you don't need.
Its mesh back is simultaneously supportive, cushioning and breathable – a fact that's especially useful during Australian summers. You can adjust the seat height as well as how far forward it sits from the back, which makes for a very comfortable experience when coupled with the adjustable lumbar support. While there are two options for recline resistance, you can't lock the chair at an angle so it's best suited for those that are after an upright seated position with the option to lean back from time to time.
In Australia, you can order it without a headrest or armrests, making it really rather affordable for the category and especially compact. While it may not provide the fully encapsulating and tweakable design of chairs twice its price, the Series 2 focuses on the essentials for comfort and long sitting sessions.
For more detail, you can check out our thorough Steelcase Series 2 review.
(opens in new tab)
Humanscale makes some seriously nifty high-end ergonomic office chairs, and the Freedom is, for us, the pinnacle of that niftiness. It not only looks fabulous – particularly in the leather option – but the really clever bit is that the Freedom is designed to do away with the complex knobs or levers that many ergonomic options can baffle you with. Instead, it adjusts itself automatically to fit the ideal ergonomics for your body.
For example, when reclining the chair, it automatically adjusts the backrest resistance to the optimal level. The end result is a whole lot of comfortable sitting, without having to do any thinking about tension settings and so forth. There are, of course, some adjustable elements, including the armrests which move in tandem (so they're always at the same height as each other).
This is not a chair for the faint of wallet, but bear in mind that the pricier models are the leather and polished aluminium offerings. Remember that there are versions with plain fabric and a graphite frame – they might not look as high-end, but they still provide the same superb sitting experience, often for hundreds of dollars less. Also note that the Freedom is backed by a 15-year warranty.
Check out our full Humanscale Freedom review for more info.
While it's certainly not the cheapest office chair on our list, the Aeron from designer brand Herman Miller has made quite the name for itself with its adjustable ergonomic design and breathable fabric.
Pretty much every component you could think of wanting to fine-tune (and a few you wouldn't even think of) can be tweaked and adjusted with the Aeron, so if you want to skip the cheaper options and go right to the top, the Aeron will not disappoint.
Secretlab is known for its quality gaming chairs, and while most thrones in this category might be considered a little bit too flashy for the office, this isn't as important when you're in your own home. In fact, for a gaming chair, the default design of the latest 2022 model Titan Evo is actually rather subdued, with minimal branding and quieter trimmings, but there's plenty of customisation to be had if that's what you're after.
The best thing about the Titan is that there's an XL option that's purpose-built for people on the larger side – both vertically and horizontally – so people that fit this category don't have to make do with a 'one-size-fits-all' solution. You have plenty in the way of adjustments, including lumbar support, and the pleather is easy to clean (albeit a little sweaty at times).
You can check out our detailed Secretlab Titan Evo 2022 gaming chair review to get a better idea of what you're in for.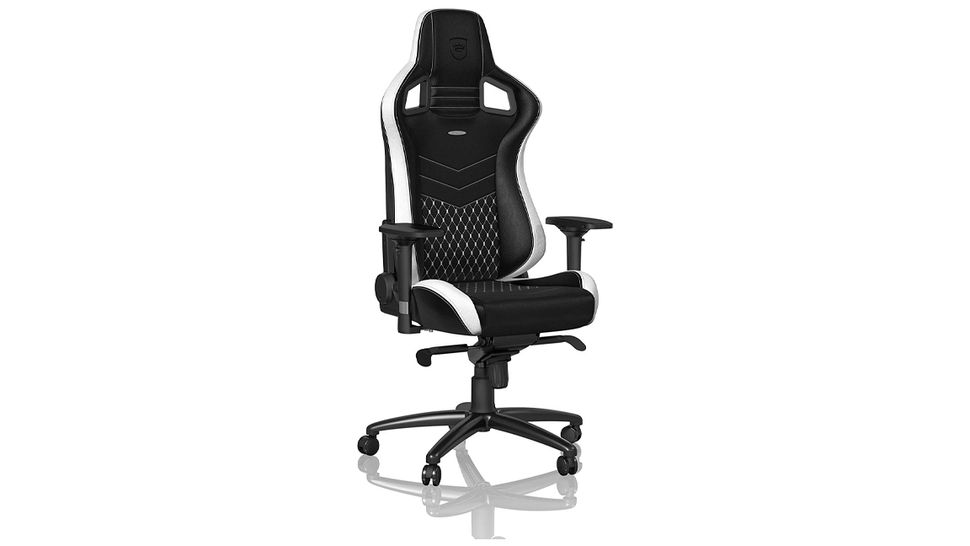 It's not as aesthetically subtle as the other offering from Noblechairs, but if you don't mind that then it's a real winner. From the cross-thatched embroidery to the real leather of its namesake, if you're looking for a no-compromises gaming throne, this is it. Plus, it's surprisingly quick and easy to set up. And, once the set-up is complete, the Epic Real Leather is a dream to sit on – and you can customise your position however you want. Just do us a favour, and read the instructions while you're setting it up. Synthetic leather is also an option if you want to save some money.
If you're after an ergonomic chair in the vein of the NeueChair or Aeron above but aren't so keen on paying the steep prices, this is a solid alternative at a more reasonable cost. The main material is a similar mesh to the aforementioned designer alternatives, and the base and frame are both polished aluminum.
The mesh panels will mould to your form as you sit in the chair, but still keep you supported, and there's your standard affair of adjustments you can fine tune to suits your ergonomic needs – height, arm height, head support, lumbar support, tilt, and swivel.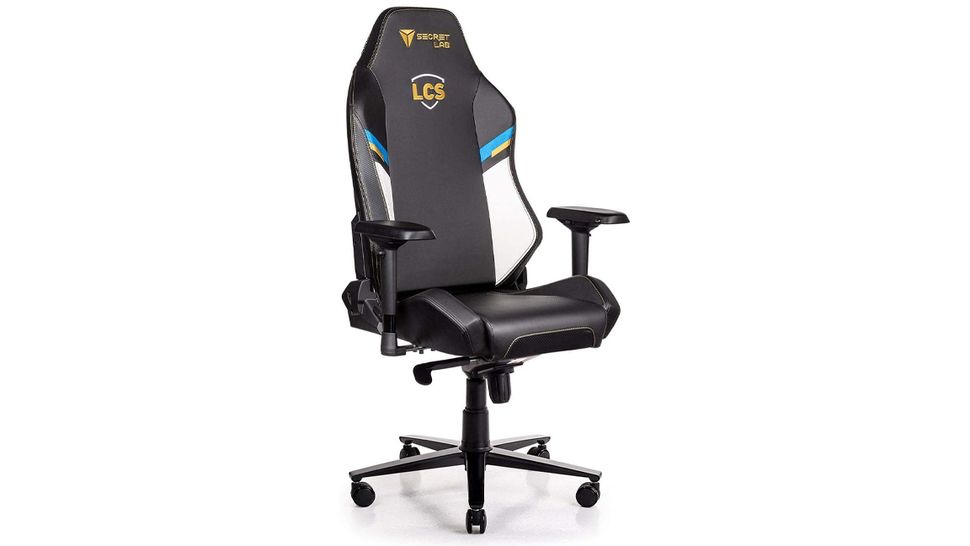 If the Titan is a little too large for you, consider its smaller (and slightly more affordable) sibling, the Omega. Incorporating that sleek, Mad Men-level sophistication with that SciFi gaming look, the 2020 iteration of the SecretLab Omega is simply stunning, especially if you opt for the PU leather or high-end Napa leather models. But, the SecretLab Omega 2020 doesn't just rely on looks alone; one of the best gaming chairs of 2020, this one comes with a head pillow and a lumbar pillow – both memory foam – and offers even better support than its predecessor. That's not to mention the improvements over the 2018 model, like the metal support on the armrests, that makes the SecretLab Omega 2020 feel so much more robust. So expect, after a grueling gaming session, to just go straight to napping for a couple of hours without moving an inch – without having to worry about the chair falling apart on you.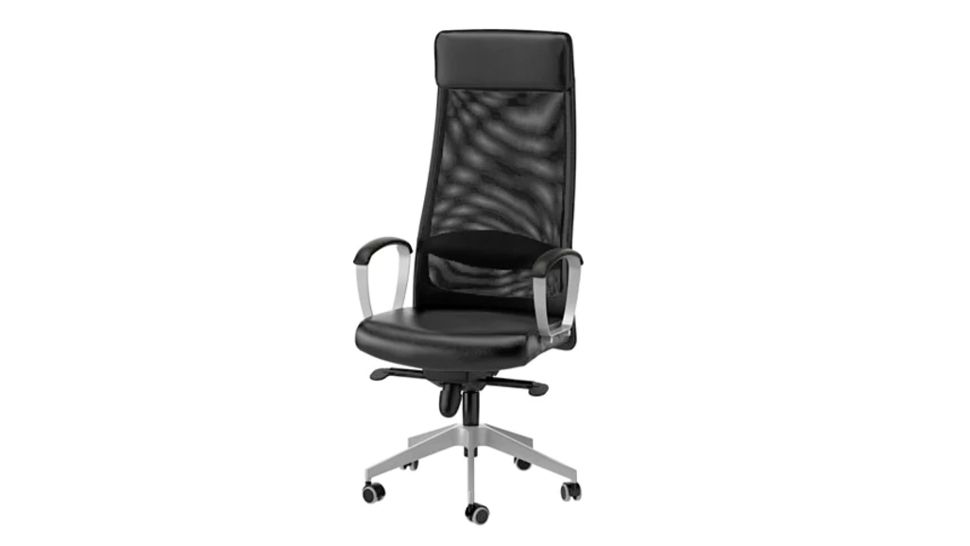 (opens in new tab)
IKEA's Markus chair has been around for a long time, and is a well-liked option for folk who want a good quality office chair without having to break the bank (some of the seats out there can take a truly exacting toll on your wallet).
You don't get much in the way of adjustments with the Markus, at least not compared to the fancier ergonomic chairs around, and that's definitely it's main detractor. Still, it's a sturdy seat which offers a comfortable upright sitting position, with a long back and integrated headrest. Furthermore, the back is made of a mesh material to let the air through and provide better breathability.
You can adjust the Markus for height, tilt, and the back can be locked in place, or it can be reclined. So there's a decent amount of adjustability, and overall, this is a solid chair which is well-made for the money.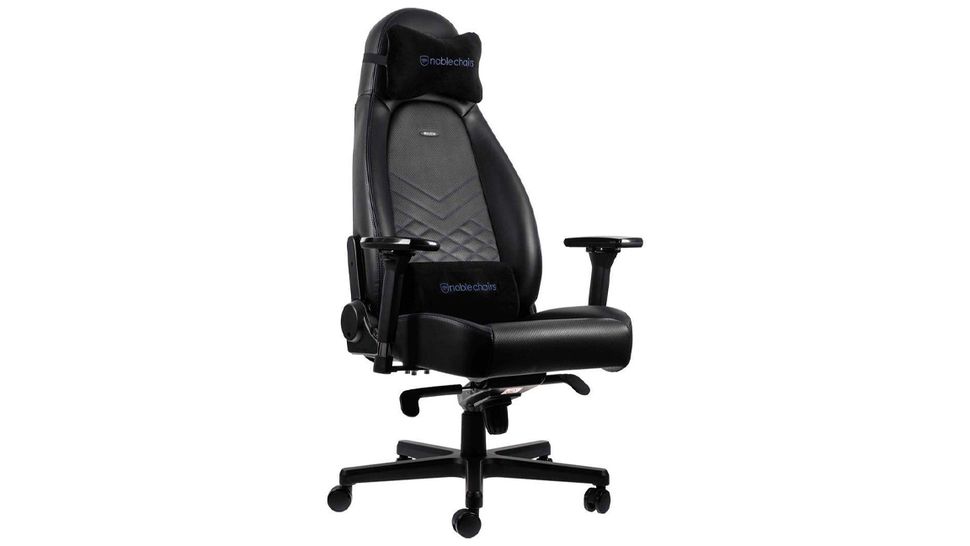 Noblechairs is well known for crafting some of the best gaming chairs out there – and the Noblechairs Icon makes it clear why. It's quite affordable, extremely comfortable and one of the best PC gaming chairs out there.
This is thanks to its nice lumbar pillow, which you can easily remove if you don't like it. The Icon is Noblechairs's least aggressive design, which may appeal for those wanting a chair that blends in with their home office and doesn't have the typical gaudy gaming designs.