Domain.com offers cheap but basic shared hosting for personal and (very) small business sites. If price is top of your priority list, and features, performance and usability are right at the bottom, it might be good enough. But below par speeds, some down time, the lack of VPS and dedicated hosting and limited control panels make Domain.com a poor choice for demanding or business-critical sites.
Pros
+

Low prices

+

WP Live service offers useful WordPress design and optimization advice

+

Simple to use
Cons
-

Some down time during testing

-

Below average speeds

-

No VPS or dedicated hosting

-

US data centers only

-

Limited control panels and 1-click installer

-

No ticket or email support

-

'99.99% uptime' claim isn't defined in the small print, no compensation if it's missed
Why you can trust TechRadar We spend hours testing every product or service we review, so you can be sure you're buying the best. Find out more about how we test.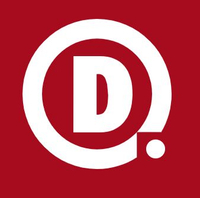 Get 25% off EVERYTHING at Domain.com
Want to buy a domain name? Kickstart an online empire? Become a self-made millionaire with a web-based business? Then fill your cart at Domain.com and get 25% off your order using the discount code TECHRADAR. T&C apply, see further down the page.
Founded in 1998, Florida-based Domain.com is a web hosting provider and domain registrar who claims to power 1.2 million websites across the globe.
The company is now owned by Newfold Digital (previously known as Endurance International Group), the power behind other hosting names like Bluehost, HostGator and iPage.
What types of hosting does Domain.com offer?
Domain.com offers easy-to-use and low cost shared hosting plans in various forms: WordPress hosting, a website builder, an online store builder, and general-purpose do-everything shared hosting plans to cover everything else.
The company doesn't offer VPS hosting, dedicated server hosting, or any more advanced hosting plans.
Domain.com's plans should be powerful enough to handle most personal and business sites. But if your traffic is 100,000 visitors a month or more, rather than 10,000, or it's vital that your site has consistently high speeds, then its shared hosting plans are unlikely to be a good choice. In all cases, it's a smart move to see what Domain.com promo codes are currently available to bring costs down.
Could those plans work for you, though? Next up, we'll look at what each hosting range has to offer, what they do well, and where they fall short.
Domain.com shared hosting
Domain.com's shared hosting range is refreshingly simple. There are only three plans, all with the same core features: free domain, free SSL, unlimited bandwidth, 1-click WordPress install and a free website builder. Upgrading only adds more resources, so there are no extra features to weigh up. Prices start at $3.75 a month on the annual plan, $4.99 on renewal, but there's no complex discounting scheme if you sign up for longer. Choose a one, two or three-year contract, it's still $3.75 a month.
We signed up, but quickly ran into problems. Domain.com doesn't use any of our favorite hosting management platforms (cPanel for its all-round tools, Softaculous to install and manage WordPress and other apps.) We found its replacements have fewer options and aren't always organized logically, often leaving us struggling to find key functions.
The 1-click installer is especially disappointing. It only covers WordPress, has the bare minimum of configuration options, includes few management tools, and has occasionally failed to install WordPress in the past (though not during this review.)
The plans have some feature gaps. In particular, there are no backups with the cheaper plans (adding them to our test account would cost an extra $2.13 a month.) Even when we got our site online, performance was below average (more on that, later.)
If you're running a basic site, with few visitors, and long-term prices are your top priority, then Domain.com might, just about, be acceptable. Although many providers have lower prices in the first term, they tend to jump on renewal, and Domain.com's 'from $4.99' renewal price is very low.
Unfortunately, opting for Domain.com means you'll pay in other ways, with below-par speeds, few features and poor management tools.
Hostinger's shared plans start a little cheaper at $2.99 a month on the annual, two or four your plans, although they're more expensive after that $6.99 to $8.99. Backups are still limited on the cheapest plans (weekly rather than daily), but performance is good, there's an excellent control panel and 1-click installer, useful WordPress extras, six data centers, and more.
Domain.com WordPress hosting
WordPress is the world's favorite website creation platform, a hugely configurable tool which can handle everything from a single page personal site to a product-packed international web store.
Domain.com's shared hosting supports installing WordPress, perhaps enough if you just want to explore what it can do. But if you've something more serious in mind, Domain.com's WP range extends the range with a handful of extra features.
The WP Starter plan is priced from $3.75 a month, just like the shared hosting, but adds unlimited storage, a customized control panel and pre-installed themes and plugins. They're small improvements, but not worth very much. You probably don't need a lot of storage (simple WordPress sites are often barely 1GB in size), and even newcomers can find plenty of quality themes and plugins for themselves.
The WP Essential plan (priced from $6.95 a month) includes more valuable extras, including Sitelock's malware scanning and removal service, and a direct phone line 'to a team of support agents who are specially-trained in all things WP Essential.'
Malware scanning is useful (hacked WordPress sites are a well-known web danger), and the plans are fair value, but they just don't have enough WordPress-related functionality to justify your time. Many hosting providers offer malware scanning as a paid extra, and you could easily buy a better shared hosting package elsewhere and add malware scanning yourself.
Domain.com does have one unusual extra in its WP Live support service. Priced from $29.95 to $149.95 a month, this goes beyond troubleshooting problems to giving advice on all kinds of design and optimization issues: social media strategies, creating an online store, making sure your site works well on mobile devices, more.
This could be useful in some situations. If you're new to WordPress, just starting your site, spending a one-off $149.95 for a month of design advice could save you a lot of time, and produce a better site. But in reality, you're likely to be better off choosing a more capable WordPress plan with additional WordPress-related features, faster hosting underneath, and the option to upgrade to VPS hosting if your site grows.
Alternatives include Hostinger's shared package, very cheap but with handy WordPress extras. Bluehost has a wide range of plans, with some strong business features at the top of the range. And if you're not quite sure what you need, IONOS' has WordPress options ranging from the impossibly cheap ($0.50 a month for year one, $8 on renewal) to supremely powerful ($120 a month for agencies and developers).
Does Domain.com have a website builder?
If you're looking for the easiest and quickest route to create a web presence, then a website builder is often the best choice. Most builders come with or can create starting sites in minutes, and adding elements to pages (text, images, videos forms) is as easy as dragging and dropping.
Domain.com has three website builder plans, ranging from $1.99 a month (billed monthly) for a limited product which supports a maximum of six pages, to a $12.99 a month ecommerce plan with product listings, inventory tracking, integrated shipping, order and tax management, and more.
The builder is certainly easy to use. No need to browse through templates to find something that appeals: just answer a few questions on yourself, your site and its goals, and it creates a starter site for you right away.
There's a reasonable set of features, too. All plans include free SSL, unlimited storage, social media sharing, blogs, contact forms, easy integration with an existing Facebook page, and more.
The plans are fair value, and the $1.99 plan in particular could be a smart low-cost solution for very simple sites.
As with Domain.com's WordPress plans, though, the lack of VPS or dedicated support is a problem for more demanding projects, such as a web store. If your site outgrows Domain.com's basic shared hosting infrastructure, you can't upgrade to anything better, and could be forced to move somewhere else.
Wix is a capable website builder with many more features and a far wider range of plans. Casual users can build and host a website for free, and an array of other plans covers everyone from personal users to (potentially) big international corporations.
Squarespace is a powerful alternative with great-looking templates and professional business and e-commerce plans. Or if it's value you're after, Bluehost has plans from $2.95 a month, while the Hostinger-powered Zyro has an 'e-commerce essentials' plan from an initial $3.99 a month.
How fast is Domain.com?
Reliability is a must-have for any serious website. If your site is regularly broken, or down entirely, it hurts your reputation and may drive users away.
We check reliability by using Uptime.com to access a test site every five minutes over a two week period. We expect hosts to show 100% uptime with this short a test, but Domain.com managed a disappointing 99.11%. That puts it last in our last 15 tests (11 hosts hit 100% uptime, even the next-to-last host managed 99.63%.)
Uptime also records the response time of each test web server. Domain.com came bottom of the list here, too, with an average response time of 2.97 seconds (nine of our last 15 averaged less than 0.5 seconds.)
We measure hosting performance by using a tool called GTmetrix to access a test WordPress site and calculate how long it takes to display the main content of a page (a figure technically called Largest Contentful Paint, or LCP). The lower the LCP, the faster and more responsive your site appears, and the happier your visitors will be.
Domain.com's LCP was relatively disappointing at 1.5 seconds, far slower than providers such as Bluehost (0.8 seconds), GoDaddy (0.7 seconds) and Hostinger (0.6 seconds.) Although 1.5 seconds is still acceptable, keep in mind that's based on launching our very simple template site. If yours has any significant content or features then it could be much slower.
Finally, we use k6 https://k6.io to measure website performance when it has many visitors loading pages at the same time. Our Domain.com site handled an average 22.67 requests per second, but with a price. Response times became even longer and more unreliable as the site load increased, and the overall test response time was a lengthy 1.591 seconds. Most providers were at least a second faster, and Hostinger, HostGator, InMotion Hosting and Bluehost managed response times of around 100ms or less.
How easy is Domain.com to use?
Buying a Domain.com plan is easier than usual. There are generally only a few plans, and the site only displays the bare minimum features for each. Pricing is clear and there are no misleading discounts to catch you out (a '$4.99' starter price which leaps to $14.99 after a year, say).
Managing your plan isn't as straightforward. Domain.com doesn't use standard tools such as cPanel or Softaculous, opting for its own custom control panels, instead. We found them relatively basic, with fewer features. These don't seem as intuitive or well organized as more standard control panels, either, and we spent longer than expected trying to carry out some tasks.
Use the control panels for a while and these initial impressions won't matter as much, because you'll learn where everything is. But if you're looking for the most straightforward shared hosting, we'd generally recommend choosing a host which offers quality tools such as cPanel or Softaculous.
Alternatively, there are some hosts who do produce very capable control panels of their own. Hostinger's hPanel is a great example, and it's available in the company's budget shared hosting range (from $1.99 a month).
What is Domain.com's support like?
Domain.com offers 24/7 live chat support and a web knowledgebase. There's no ticket support, though, and the company no longer offers telephone support. That can become a problem if you've a long-term issue, as you'll have to explain the situation from the beginning whenever you talk to an agent.
The web knowledgebase has plenty of useful content, and its search engine does a good job of displaying the most relevant articles at the top. We noticed that some content appeared to be cut-and-pasted from iPage, (both iPage and Domain.com are owned by Newfold Digital), and no-one had remembered to replace the 'iPage.com' references with 'Domain.com.' That looks a little clumsy, but as iPage and Domain.com use the same technology, the articles should hopefully apply to both hosts.
We opened several test live chat sessions, and in every case an agent appeared to respond in under a minute. The initial responses are largely automated, and appeared more or less identically for every test question, but typically we still had an initial reply to our issue within three to four minutes.
The quality of responses varied depending on the issue, with agents performing noticeably less well on more complex or unusual problems (how to install WordPress on a subdomain, and the SSL consequences of that.) But when it came to common issues which you're far more likely to have, the agents quickly identified each problem and pointed us to the best solution.
Final verdict
Domain.com's low long-term prices are appealing, and if cost is your top priority, your site is basic and you're not that bothered about power or performance, it might - just about - do the job. But if you're managing any more serious project, you'll find faster, more reliable and powerful hosting available elsewhere for only a little extra cash.
---
Domain.com FAQs
What payment types does Domain.com support?
Domain.com accepts payment via card and PayPal.
Does Domain.com offer refunds?
Domain.com has a 30-day money-back guarantee covering hosting, but not domain registration, setup fees, or the cost of any additional services.
The small print warns that all first-time hosting accounts are eligible. If you've been a customer before, and signed up again, you won't be able to claim a refund.
Does Domain.com have an uptime guarantee?
The Domain.com states in several places that some hosting plans have a 99.99% uptime guarantee, which translates to a downtime of just four minutes and 23 seconds a month. Sounds like good news, especially as most hosting packages only offer 99.9% uptime, or 43 minutes and 50 seconds a month.
Unfortunately, we can't find anything on the Domain.com website which explained anything about the policy: what counted as downtime, what didn't, when you might start being compensated for problems, and you might get. We asked support but our agent couldn't tell us, either.
Maybe the company has the tech to hit that target, maybe it doesn't, but with no clear definition of what 'downtime' means, it's not a meaningful guarantee. We'd recommend you ignore it until Domain.com adds some relevant details to its terms and conditions.
Where are Domain.com's data centers?
The Domain.com website doesn't have any significant information on the company's data centers, and we weren't offered a choice of locations when we signed up for our regular hosting account.
We put our server IP address into IPLocation.net https://www.iplocation.net/ip-lookup to find out where the server is located. This doesn't always return an accurate answer, but of the eight databases IP Location checked, six suggested our IP was in Florida, one said Massachusetts, and one couldn't give us a location.
What is my Domain.com IP address?
Log into the Domain.com customer account panel.
Click the Hosting tab at the top of the screen.
The server IP address is displayed in the Server Information box on the right-hand side of the control panel.
What are Domain.com's nameservers?
Log into your Domain.com customer account panel.
Click 'DNS & Nameservers' in the left sidebar.
Domain.com's nameservers are displayed beneath the 'Add Nameserver' button. (If you don't see them, they're probably ns1.domain.com and ns2.domain.com: try those, first.)
How do I cancel a Domain.com product?
Log into your Domain.com web account.
Click the Hosting Tools icon at the top of the page (nine small dots arranged in a square.)
Click the 'Logged in as <your username>' box at the top of the screen, and choose Hosting Renewal.
Choose whether you'd like your hosting canceled immediately, or when your subscription expires. Read the details carefully to avoid any mistakes, and click Change Status.
The TECHRADAR coupon is good for 25% off the cart total with no minimum purchase. All renewals after the initial discounted period will be charged at the then current standard list price for the selected period. Coupon is not valid with sunrise registrations, landrush registrations, EAP registrations, pre-registrations, premium registrations, renewals, transfers, custom website design, other coupons, or special pricing.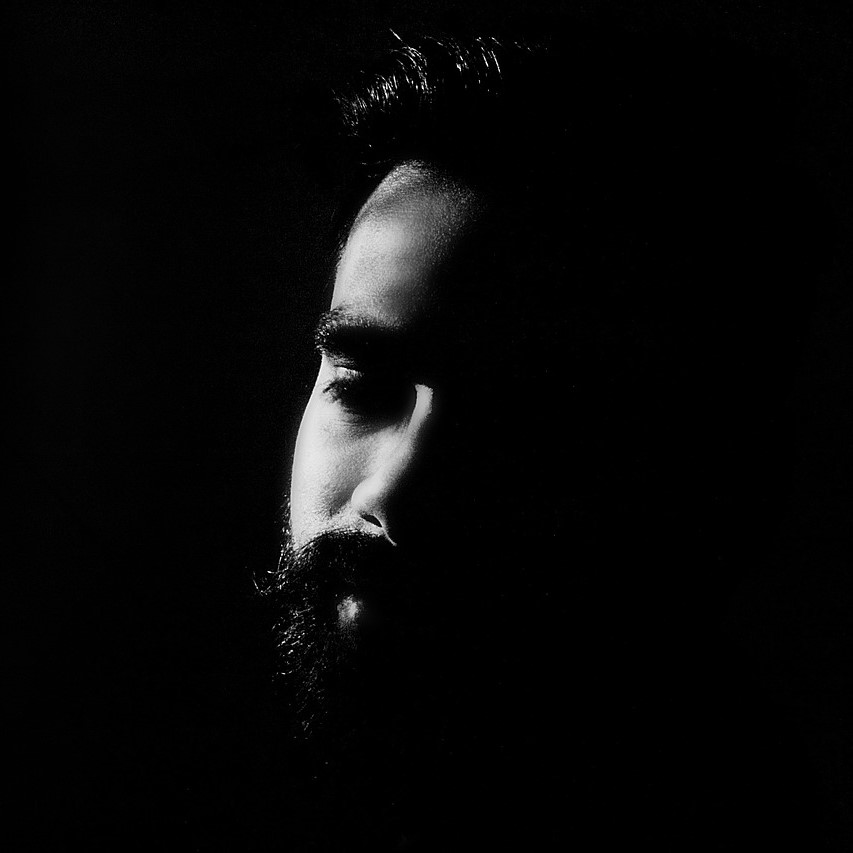 Mike is a lead security reviewer at Future, where he stress-tests VPNs, antivirus and more to find out which services are sure to keep you safe, and which are best avoided. Mike began his career as a lead software developer in the engineering world, where his creations were used by big-name companies from Rolls Royce to British Nuclear Fuels and British Aerospace. The early PC viruses caught Mike's attention, and he developed an interest in analyzing malware, and learning the low-level technical details of how Windows and network security work under the hood.