More 8K projectors are coming, but after seeing them I'm not sure I care
Will 8K projectors matter in 2023?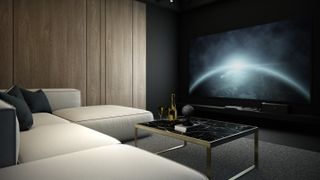 (Image credit: Shutterstock / P11irom)
Projectors had a surprisingly strong showing at the recent CES 2023 tradeshow, with some innovative designs making a pitch to compete with the many high-tech TVs on display – including some sets with large enough screens to effectively replace a projector, like LG's 97-inch wireless OLED.
Most of these were 4K models, but sprinkled among the best projectors of CES was a pair of 8K ultra short throw (UST) offerings from Samsung and Hisense, respectively. It was a genuine surprise to run across these – Samsung's in an off-site, invite-only "innovation room" and Hisense's right out in plain sight in the company's convention center booth.
Details for both models were scant, and the design of Samsung's new 8K The Premiere projector, which was basically a large black box recessed in a console, wasn't even final. But both products are said to be arriving in the near future, with the Samsung potentially available as soon as this summer.
Here's what we do know about the new 8K projectors. Both are DLP models that use a 0.94-inch Texas Instruments chipset, along with an RGB laser light source capable of greater-than-BT.2020 color space coverage. Both will also be brighter than an average UST projector, with the Hisense model specced to deliver an "on-screen" peak light output of 400 nits. That's high enough to have a visual impact when displaying HDR images – something projectors, which are dimmer than flat-panel TVs, typically struggle with. Both will also have a built-in Dolby Atmos audio system.
This isn't the first time I've seen an 8K projector from Hisense. At CES 2022, the company showed a prototype 8K model that used a 4K-resolution DLP chipset with pixel-shifting to achieve 8K on-screen resolution. While this information wasn't confirmed by either manufacturer at the show, we're going to speculate that the same pixel-shifting technique is being used in both the Hisense and Samsung models.
This technique is nothing new, and the best 4K projectors that are DLP- and LCD-based all employ it. Basically, 2K-resolution display chips are used, and an imaging device displays half of the pixels in a 4K frame and then shifts slightly to display the other half. The process happens so rapidly that the eye perceives a full-resolution 4K image.
Even the limited number of long throw projectors capable of 8K such as the JVC DLA-NZ8 employ pixel-shifting to reach their full resolution potential. In that case, however, the display chips have a native resolution of 4K, and a four-phase pixel-shifting technique (JVC calls it 8K/e-shiftX) is used to achieve 8K on-screen resolution. This, presumably, is what's happening in the new UST models shown at CES.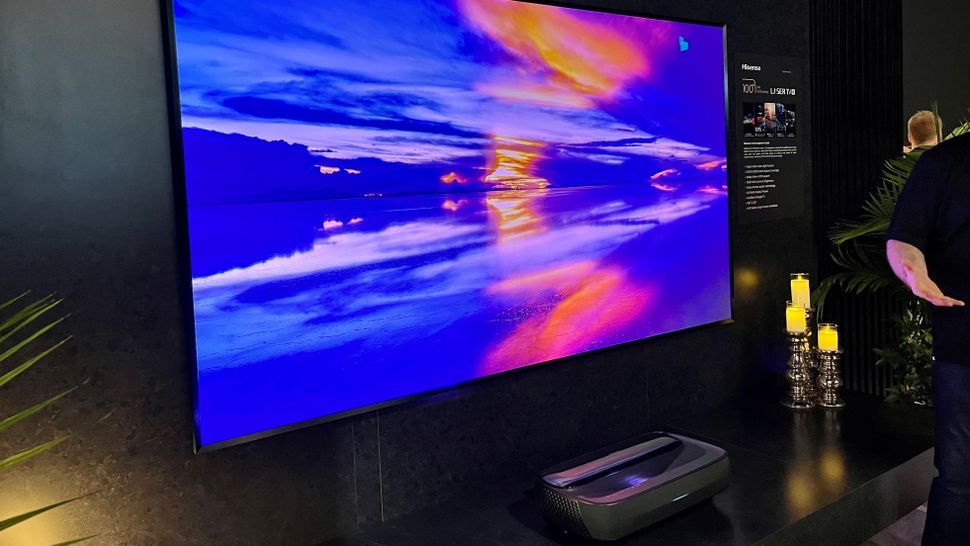 When it comes to video, resolution isn't everything
As intrigued as I was to hear that Samsung and Hisense's 8K USTs will be available in the near future, I can't say I was much impressed by their performance at the show. Granted, both were prototypes – though the Hisense model, in particular, looked pretty far along – and the final versions could provide dramatically improved picture quality.
The Hisense was displayed in a Laser TV (the company's name for its UST projectors) section of the company's booth alongside its other new, 4K-resolution models, and to be honest, these looked equally as good.
And the Samsung UST had the misfortune of being in the same room as the company's new TVs for 2023, including 8K Neo QLED models offering stunning brightness, contrast, and color saturation, not to mention incredible picture detail. These were arrayed beside a wall of futuristic microLED TVs in a range of sizes and the company's next-gen QD-OLED models.
It makes sense for Samsung to bring 8K to its The Premiere projector line, since 8K is a primary area of focus for the company, even if real 8K content remains elusive. Samsung did announce a smart TV app that showcases 8K YouTube content at CES, and that will presumably be available via the new projector's Tizen smart TV interface. A related Samsung CES announcement was the availability of 8K NFT artworks – purchased through the same smart TV interface – for displaying when the TV is in ambient mode.
Regular 4K Images upscaled by 8K TVs can be improved upon if the processing is done well, and Samsung has lots of experience in this regard. Among the benefits is reduced "aliasing" on diagonal edges in images, which results in smoother, more natural-looking pictures.
But there are other aspects to image quality that are arguably more important than resolution. Having seen it in action, JVC's 8K/e-shiftX feature for its projectors is impressive, but other ones such as its dynamic tone mapping, which scales the overall brightness of HDR images on a frame-by-frame basis to optimize dynamic range, are perhaps more crucial when it comes to creating eye-catching pictures. The 4K D-ILA imaging chips JVC uses also have a very high native contrast ratio, and that has an equally powerful impact on overall image quality.
The 8K UST projectors shown at CES are likely to be expensive – possibly priced higher than JVC's DLA-NZ8 long throw projector, which costs $16,000. Compared to that, the many current 4K UST options on the market look like incredible bargains. We look forward to checking out the new trailblazing projectors when they become available, but while that 8K number may be compelling, it's no guarantee that performance will be notably better than what we see from the existing crop of UST models.
Sign up to receive daily breaking news, reviews, opinion, analysis, deals and more from the world of tech.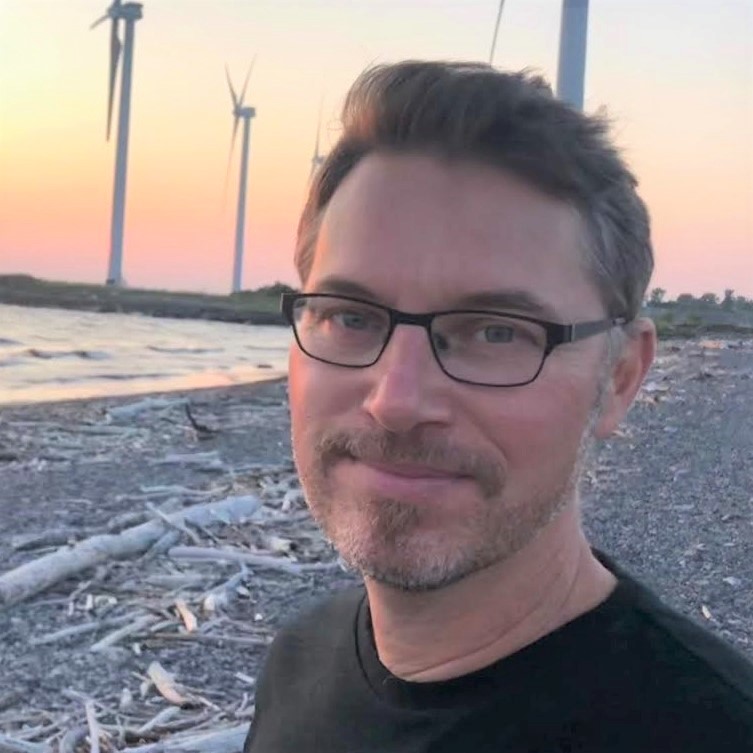 Senior Editor Home Entertainment, US
Al Griffin has been writing about and reviewing A/V tech since the days LaserDiscs roamed the earth, and was previously the editor of Sound & Vision magazine.
When not reviewing the latest and greatest gear or watching movies at home, he can usually be found out and about on a bike.