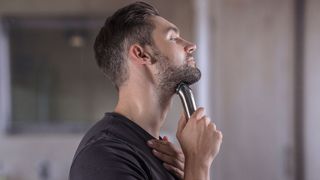 (Image credit: Wahl)
It can be difficult shopping for men at Christmas. Not that shopping for women is any walk in the park. But one present that's pretty much guaranteed to work every time is a shaver or trimmer – whether it's for beard, head, body or all three. So whether you're shopping for dads, sons, uncles, nephews, boyfriends, friends or even yourself, you'll be glad to know that Wahl has got your back with a great range of trimmers for every need and budget.
Wahl, as you probably know if you've ever ventured into a UK barber shop or hair dresser, is the brand that the pros use – over 90% of British barbers wield one, in fact. Wahl's Stainless Steel home range has all the same quality but with the same quality and style, at a more affordable price. It's a fully cordless range too, with excellent battery life across the board – up to a whopping 360 minutes, in fact.
Wahl trimmers are made to the highest quality standards. The brand uses only the most high precision blade-grinding technology, with ultra-fine teeth and ultra-sharp blades ensuring the best possible cutting performance. Wahl is so confident in their quality, it offers a warranty of 5 years on all its Stainless Steel multigroomers and beard trimmers.
Wahl trimmers look as good as they perform, with sleek, metallic finishes and matching metal stands. They're also versatile, with the multigroomers offering a plethora of heads and combs to cut hair of all lengths and types. They also come with a dedicated head for nose and ear hair. And of course, being Wahl, they're great for haircuts as well.
There are 3 Wahl Stainless Steel trimmers available as part of this festive range, all at great prices. You can probably guess what they're made of, but which one should you buy?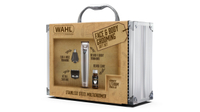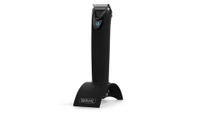 Wahl Stainless Steel 11-in-1 multigroomer: the flagship trimmer, £82.49
For those who want the absolute best, the 11-in-1 does everything from nose hair to beards to full body grooming, via four cutting heads and 14 combs of different lengths. It's 100% waterproof, so can be used in the shower for ultimate comfort and convenience and it's extremely easy to clean. With blade technology honed in professional settings, the 11-in-1 cuts, edges and trims head, facial and body hair with ease. You can trim with fewer passes, even on longer beards, and shape your look with precise edges and details. You've got plenty of time to get creative as the battery life is an enormous 360 minutes. For the average user, that's enough for up to four months of grooming and trimming!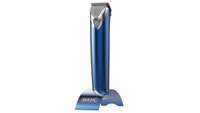 Wahl Stainless Steel 4-in-1 multigroomer: the low-price trimmer, £44.99
This entry-level trimmer has many of the same features as its more illustrious big brothers and is perfect for occasional trimming, lighter beards, younger men or anyone on a budget. You get the same great looks and big, 240-minute battery life, as well as four interchangeable heads and 14 combs for all your trimming needs. As with the rest of the range there's a 5-year warranty too.
Sign up to receive daily breaking news, reviews, opinion, analysis, deals and more from the world of tech.