The unsung heroes of Black Friday
A look at some of the less-heralded technology around this Black Friday.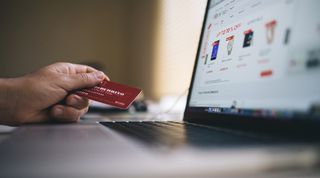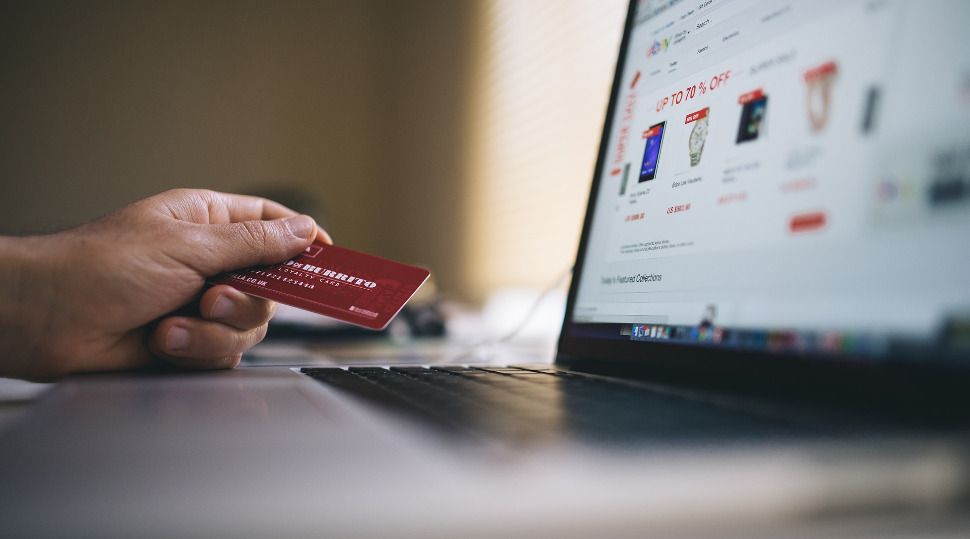 (Image credit: StockSnap / Pixabay)
Black Friday is upon us and with it comes a week of fevered spending. What was once a one-day affair has evolved into a weeklong extravaganza, with retailers clamouring to maximise the pre-Christmas shopping rush.
According to figures from 2017 a staggering £1.4b was spent over the Black Friday weekend and it's estimated that over 225,000,000 parcels were delivered around the country. Indeed, Amazon reportedly sent out a full delivery truck every minute and a half, while Royal Mail bolstered their 160,000 staff numbers with 19,000 extra to deal with the demand.
Online retailers have further upped the pressure stakes with discounted express shipping and guaranteed next day delivery. This severely ramps up the pressure on logistics companies who have to deliver an extraordinary amount in an extremely small window of time. All this before we look at returns, a staggering number of which are made almost immediately.
Much has been made of the opportunity – and pressure! – on retailers, but what of the logistics elves working behind the scenes who work tirelessly to pack, ship and deliver the much-coveted sales items?
Minimising injuries to personnel
Imagining a distribution centre at peak time probably conjures images of boxes speeding along conveyor belts and staff madly lifting, packing and scanning. And this is largely accurate. It would be easy too, to imagine any complaints of injury would be a result of heavy lifting. In fact, one of the biggest cause of pain in repetitive strain injury (RSI). The nature of repeated scanning at such huge frequency has a knock-on effect on the users.
To combat this, logistics firms and warehouses are investing in technology that better marries capability with ergonomics. Precisely for this reason, ASICS Europe BV deployed Zebra Technologies TC8000 devices across its European distribution centre. Not only did the devices increase productivity by an over an hour each shift, it was also praised by workers, who make as many as 2,400 scans in a shift, for increased comfort and reduced strain. The lightweight TC8000's large screen and design eliminates the need to tilt and verify each scan, capturing barcodes, checkboxes, text fields and signatures simultaneously, ultimately reducing worker fatigue and injuries.
ID Logistics similarly deployed Zebra's WT6000 wearable terminals to improve productivity and efficiency of the mobile workers within its warehouses. This latest generation terminal provides operators increased comfort through a new fastening system, a 27% reduction in weight and a 36% reduction in bulk, as compared to previous models.
Maximising the capabilities of workers
Beyond staff safety, technology is revolutionising the efficiency of warehouses worldwide. The use of AI is becoming increasingly prevalent – one look at the Ocado warehouse demonstrates the absolute wonder of robotics in distribution. But similarly, clever tweaks and upgrades have helped staff in all points of the logistics chain to maximise the efficiency of staff and better manage inventory, supply chain and customer satisfaction levels.
Radio-frequency identification (RFID) technology Radio-frequency identification (RFID) technology
and inventory management platforms are expected to grow by 49 percent in the next few years, accordingly to the Future of Fulfilment Study from Zebra Technologies. RFID-enabled software, hardware and tagging solutions offer up-to-the-minute, item-level inventory lookup, heightening inventory accuracy and shopper satisfaction while reducing out of stocks, overstocks and replenishment errors.
In one customer warehouse, Zebra is helping staff track goods by pairing RFID and drones. The combination not only speeds up discovery of goods, but dramatically increases the accuracy of stock management. Meanwhile, ID Logistics' operators are combing wearable tech with tablet computers to increase workforce productivity including barcode scanning, data entry and ruggedness for durability.
During the busy peaks, when temporary staff are being utilised and time is at an absolute premium, it is crucial that logistics firms have technology on hand that is easy to train staff on and that reduces risk of error. Maximising use via long life batter power and rugged design is also an absolute coup. Having one device that ticks all these boxes, maximised staff efficiency and reduces injury is exactly why both ID Logistics and ASICS Europe BV picked the TC8000 to enhance their supply chain management.
In this time and in the run up to Christmas, logistics and retail businesses employ significant numbers of additional seasonal staff. With its advanced Android devices and understanding of retail and logistics, Zebra is also working with businesses to develop on device training using video to speed up the training process and help workers to be productive quicker.
Praise for the logistics heroes
Without question, the increased complexity of omnichannel retail has made the supply chain more challenging than ever. Combined with huge peaks around sales offerings, logistics firms have never had so much to plan for. So while consumers get bang for their buck during the sales, it's worth taking a moment to appreciate the many thousand people (and technology) working tirelessly behind the scenes.
Mark Thomson is retail industry director EMEA at Zebra Technologies
Are you a pro? Subscribe to our newsletter
Sign up to the TechRadar Pro newsletter to get all the top news, opinion, features and guidance your business needs to succeed!