Super Mario Bros. Wonder release date, gameplay, and everything we know
News
Contributions from
last updated
Super Mario Bros. Wonder has finally been released on Nintendo Switch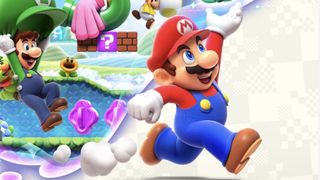 (Image credit: Nintendo)
Super Mario Bros. Wonder has launched on Nintendo Switch now, but in advance of the game launching in October, we compiled everything there was to know about the launch - including any gameplay trailers, news, and new information regarding its launch.
Super Mario Bros. Wonder is the Nintendo Switch's first completely new 2D Mario game - although New Super Mario Bros. U Deluxe released in 2019, it is, as the name suggests, an enhanced port of the 2012 Wii U game, which is why it rapidly became an upcoming Nintendo Switch game worth keeping an eye on. But, now it's out, you're free to see exactly what the Flower Kingdom has to offer.
Although this page was designed to keep you up-to-date with any new information regarding the development of the game, we've decided to flip it so you can refer to any information we received in advance of the launch so you can compare how the game pairs to what was shared with us. Here's everything we knew about Super Mario Bros. Wonder.
Super Mario Bros. Wonder - cut to the chase
What is it? The next mainline Super Mario Bros. title
When did it release? October 20, 2023
What can I play it on? Nintendo Switch
Who makes it? Nintendo
Super Mario Bros. Wonder release date and platforms
Super Mario Bros. Wonder was released exclusively on Nintendo Switch on October 20, 2023, marking two years since Super Mario 3D World + Bowser's Fury launched on Nintendo Switch, and 11 years since the last all-new 2D Super Mario Bros video game on Wii U.
Due to how long it has been since the last all-new Super Mario Bros game launched, there's a good reason why it became so anticipated among players. In addition to being the first new Super Mario Bros game in 11 years, it's the first all-new Super Mario Bros game to launch on Nintendo Switch, which is the only platform on which the game is available.
Super Mario Bros. Wonder trailers
Despite how highly anticipated the title is, we've only received a few Super Mario Bros. Wonder trailers so far, the first being shown as part of the Nintendo Direct on June 21. Within the short two-and-a-half-minute trailer, we get the first glimpse at which levels we can expect to explore throughout the game, alongside a number of enemies we can expect to encounter and a few familiar powerups we've seen in older games.
We also get to witness a brand new power-up triggered by a new item called a Wonder Flower, which appears to bring life to levels and showcase spectacular moments you just have to see to believe. At the end of the trailer, we receive the release date for the game, October 20, and a final look at one of Mario's newest abilities, Elephant Mario.
Later, a Super Mario Bros. Wonder overview trailer was released, giving prospective players a look over all the main information about the game we've seen so far. This includes a tour through a number of the game's seven areas, the different playable characters, power-ups, and badges.
Super Mario Bros. Wonder story and setting
The story of Super Mario Bros. Wonder follows Mario and friends in an entirely new landscape - the Flower Kingdom. The benevolent Prince Florian has invited the group to the new kingdom, but Bowser immediately starts to wreak havoc on the location after finding the Wonder Flower. With a single touch, Bowser merges with Prince Florian's castle and spreads chaos across the land in traditional Mario fashion. Obviously, it's our job to stop him.
Even though the general formula of a traditional 2D Mario title is replicated through the appearance and in-game mechanics, that doesn't mean the entirely new installment to the franchise won't feature a few twists or turns. The surrounding islands, the Petal Isles, are available to explore in both linear and open formats depending on where you are, and there is a huge variety in the landscape as you'd expect from a standard Mario game.
We also know that characters outside of the titular Mario are available to play, such as Yoshi, Luigi, Toad, Princess Peach, and Princess Daisy. In addition to this, you'll also be able to play as Nabbit or Yoshi - these two are immune to damage, but won't transform with power-ups. On top of that, Yoshi can Flutter Jump, and can eat and spit out objects.
Super Mario Bros. Wonder gameplay
If you've been a long-time fan of 2D Mario titles, the Super Mario Bros gameplay loop will look familiar after the reveal trailer alone. At the start of the reveal trailer, aside from a more polished look and more emotive animation, things generally look as they would in any previous side-scrolling 2D Mario game, however, once Mario has started running through the new environments, the new world starts to open up to us.
While there's still a huge emphasis on the traditional side-scrolling platforming elements of a Mario game, Super Mario Bros. Wonder does offer a number of new elements to keep its in-game content exciting for both new and older players. Between your standard mushroom, fire flower, and tanuki Mario power-ups, Wonder introduces an entirely new power-up that alters the entire environment around you.
The Wonder Flower adopts a similar appearance to items such as the Ice and Fire Flower but emits an almost galactic glow rather than a solid color. In addition, it doesn't appear to be produced from '?' Blocks in the same way other Mario items are, and instead appears out of thin air when you find yourself in a somewhat emptier environment, going off its debut in the reveal trailer.
When activated, the Wonder Flower is said to trigger spectacular moments within the game's intricately designed environments which you wouldn't be able to experience otherwise. These environmental enhancements can take the form of anything from bringing tubes to life to granting Mario the ability to transform into other objects such as a giant spikey ball which helps clear the path.
The full extent of Wonder abilities, or Wonder Events, is still yet to be discovered. In addition to the Wonder Flower, an item called the Wonder Seed is introduced within the reveal trailer, but what exactly these are used for is unclear. We speculate that they may be a collectible item to use later down the line, potentially by growing a Wonder Flower from seed and using that.
But the Wonder Flower isn't the only new power-up we've seen within this title, too. Mario and friends will also be able to utilize the elephant powerup, capable of sending enemies flying and breaking blocks, the bubble power-up, which can be used to trap and take down enemies or used as platforms to reach higher spaces, or the drill power-up, which can be used to take down harder enemies, drill down, or burrow and move through the ground.
In addition to new power-ups, Super Mario Bros. Wonder will also add badges to the game, which will provide a variety of assists throughout different levels. For example, a safety bounce will help you whenever there's a risk of falling into hot magma, or a coin magnet to help you collect currency throughout a map. There are several badges to collect throughout the title which can be done by cashing in Wonder Seeds.
There will be seven distinct in-game locations for players to explore. 'Open areas' on the map can be wandered around freely, and levels in these spaces can be played in any order.
Super Mario Bros. Wonder news
Charles Martinet is not involved with Super Mario Bros. Wonder
It's been confirmed that Charles Martinet, who has voiced Mario and a number of other characters (including Luigi, Wario, and Waluigi) for decades, is not involved in Super Mario Bros. Wonder - he's stepping away from voicing characters in Nintendo's games altogether.
However, it's not been revealed who is voicing Mario and Luigi in the new game instead of Martinet. Nintendo has stated that this will remain a secret until players reach Wonder's credits sequence.
Talking Flowers can't be entirely silenced
Nintendo revealed that the Talking Flowers that can be seen throughout Super Mario Bros. Wonder's in-game footage can be muted, but text boxes showing their dialogue will still be shown on the screen. Alternatively, players can have the Talking Flowers speak without having dialogue boxes appear, but they can't mute and turn off the text.
Super Mario Bros. Wonder gameplay shown off during Direct on August 31
Super Mario Bros. Wonder has received an in-depth gameplay spotlight within its own Nintendo Direct, showing off the new map of the title and several of the level types we can expect to explore one the game has launched. A more detailed look at multiplayer was also unveiled, showing how local co-op and online multiplayer will work.
Super Mario Bros. Wonder announced at Nintendo Direct on June 21
Super Mario Bros. Wonder received its first official announcement trailer as part of the Nintendo Direct on June 21, offering the first look at the newest installment to the Super Mario Bros franchise.
As the first all-new entry to the well-esteemed series in 11 years and the first installment on Nintendo Switch, there's a lot of expectation around this title. However, the bright visuals and exciting new mechanics introduced through the trailer already make it a Mario title worth keeping an eye on before its release on October 20.
If you're on the hunt for more otherworldly adventures this year, it's worth checking out the Prince of Persia The Lost Crown release date and everything we know, alongside the Clockwork Revolution release date and everything we know page so you can be clued up on all the most anticipated upcoming games.
Sign up for Black Friday email alerts!
Get the hottest deals available in your inbox plus news, reviews, opinion, analysis and more from the TechRadar team.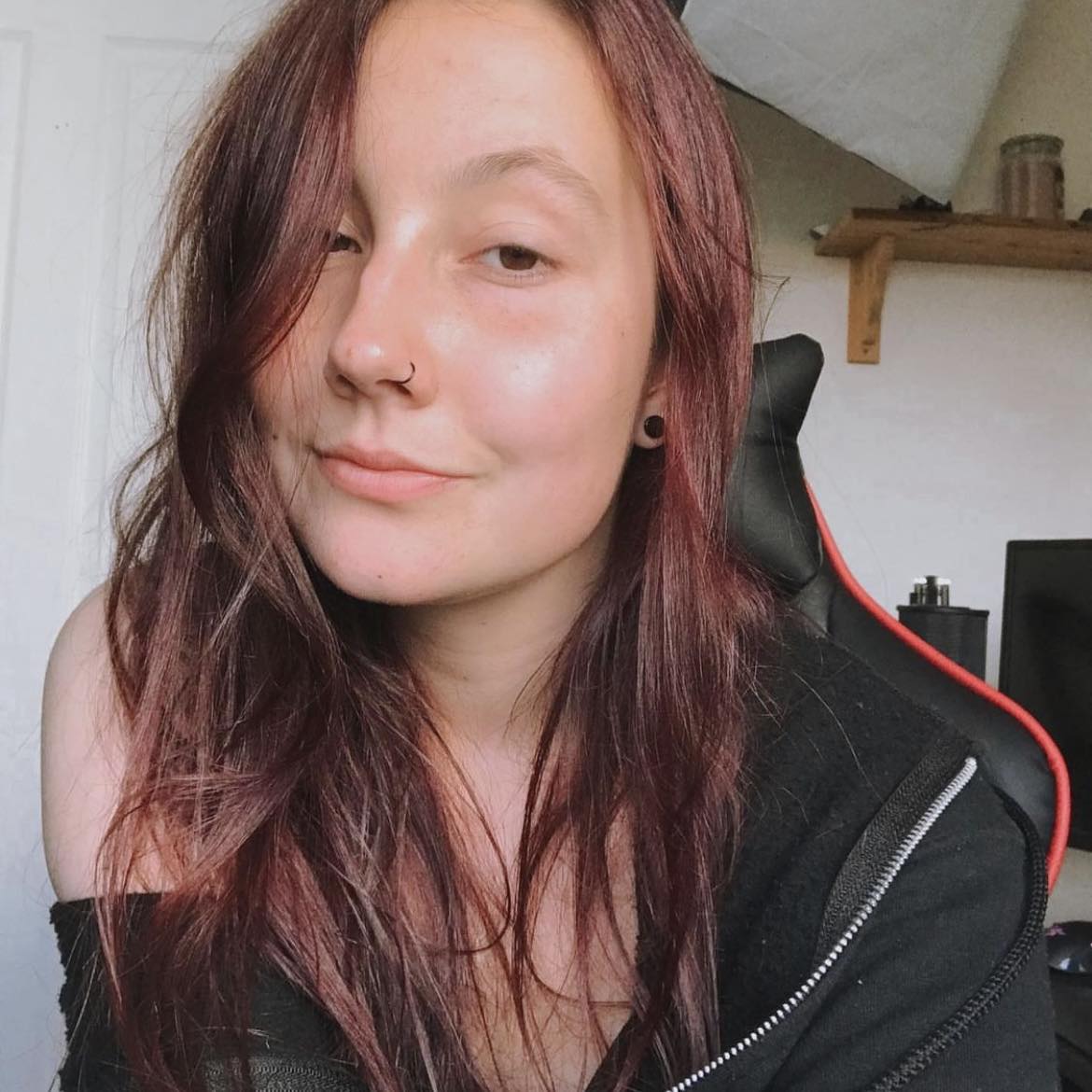 Kara is an Evergreen writer at TechRadar Gaming. With a degree in Journalism and a passion for the weird and wonderful, she's spent the last few years as a freelance video game journalist, with bylines at NintendoLife, Attack of the Fanboy, Prima Games, and sister publication, GamesRadar+. Outside of gaming, you'll find her re-watching Gilmore Girls or trying to cram yet another collectible onto a shelf that desperately needs some organizing.