Sophos lets hundreds of employees go in latest big tech job cuts
Yet another tech firm is shedding employees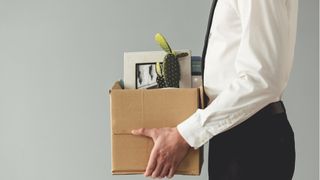 (Image credit: Shutterstock.com)
Sophos is the latest company reported to be laying off a significant number of its workers amid global economic uncertainty.
"Sophos today announced an internal restructuring which has resulted in job losses and the start of consultation periods that potentially will affect 10% of our global employee base," the antivirus company told TechRadar Pro in a statement.
Sophos is reported to have cited an "optimal balance of growth and profitability" as the core reason for the redundancy of many of its staff as it looks to shift its attention to the managed detection and response part of its business, an area that it says is currently growing 50% per year.
TechRadar Pro needs you!
We want to build a better website for our readers, and we need your help! You can do your bit by filling out our survey and telling us your opinions and views about the tech industry in 2023. It will only take a few minutes and all your answers will be anonymous and confidential. Thank you again for helping us make TechRadar Pro even better.
D. Athow, Managing Editor
Sophos layoffs
While an estimated 450 employees may not sound as drastic as Amazon's plans to cut 18,000 jobs, the figure represents 10% of the company's global workforce, which is on the higher end of the scale whereby many tech firms have chosen to lay off between 5% and 10% of their headcounts.
Sophos isn't alone in facing the pressures of a tough macro environment: Salesforce has already confirmed that at least 10% of its workforce will go, with some speculating that the company's CEO, Marc Benioff, may consider further cutbacks.
Microsoft has also confirmed huge layoffs across it workforce as the tally for the number of tech firms facing layoffs increases almost by the day.
This is a continuation of a similar story that took place throughout 2022, however some reports indicate that it's not all bad news.
ZipRecruiter found that many tech workers were finding re-employment fairly quickly, while other opportunities have opened up for career changes as different businesses seek highly desirable skills.
TechRadar Pro asked Sophos for further comment on the news. A company spokesperson told us:
"We are especially sorry to those who will be leaving, and we are committed to providing financial support, wellbeing assistance and appropriate career transitional services, where possible, to all departing employees."
Via TechCrunch
Are you a pro? Subscribe to our newsletter
Sign up to the TechRadar Pro newsletter to get all the top news, opinion, features and guidance your business needs to succeed!
With several years' experience freelancing in tech and automotive circles, Craig's specific interests lie in technology that is designed to better our lives, including AI and ML, productivity aids, and smart fitness. He is also passionate about cars and the decarbonisation of personal transportation. As an avid bargain-hunter, you can be sure that any deal Craig finds is top value!