Best job site of 2023
Need a change of scenery? Here are our picks of the best US job sites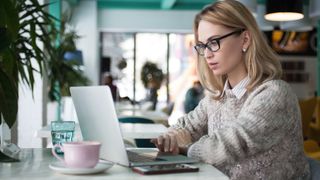 (Image credit: Shutterstock)
The best US job sites make it easy to search for your next position online.
There are loads of recruiting websites around these days, but not all of them are worth your time. The best job sites should make it easy to search for new employment, no matter the industry or location and the top sites add helpful features that make your job hunt easier.
Now more than ever, it's vital to make sure that you're using a top-quality job site when you start the search for a new position. There are many opportunities available in the US, but it's no good if you don't have a reliable way to find them, filter them, and submit an application.
Any good job board should display national, state and local job vacancies, and you should also be able to filter job opportunities by loads of different variables, like sector, salary, hours and the kind of benefits you can expect.
It's easy to find recruiting websites, but it's just as easy to accidentally use a site that doesn't get the job done. If you want to avoid that and stick to reliable, successful sites, read on – we've picked out the best free job boards and the world's top recruitment websites.

---
Best job sites of 2023 in full
Why you can trust TechRadar We spend hours testing every product or service we review, so you can be sure you're buying the best. Find out more about how we test.
A gigantic database and an impressive, useful set of features
Reasons to buy
+
Vast database
+
Usable design
+
Plenty of features
Indeed is one of the most recognizable recruitment platforms on the planet, and that's no surprise. It's been around since 2004, it has one of the most extensive databases of job listings anywhere, and it's got more than 250 million users.
Indeed's huge database means it covers more industries and jobs than almost any other site, and you can find full-time work, part-time positions, remote openings and contract jobs no matter your level of experience.
Indeed is a free job search engine, and you can upload your resume for an instant review to avoid job-hunting pitfalls. You can set your profile to indicate if you're ready to start work straight away, and you can set up customized job alerts. You can post a job for free on Indeed, too.
The range of features is surprisingly broad – Indeed offers dozens of skills assessments and a salary comparison tool, so you can demonstrate your abilities and find out precisely what you should be earning. There's also a company review section that features comments from real employees. Indeed also has an app, which means you can continue your job hunt when you're away from your PC.
It's a rock-solid set of features, and the site is easy to use. The job-searching section looks like a search engine, so just enter your job title, keywords or company name to see loads of relevant results. You can filter the results by location, salary, skills, and experience. Those filtering options compare well to all the other big sites.
Indeed is not a flashy or ground-breaking website, but that doesn't really matter. Few other sites offer the sheer number of job listings as Indeed, and it has a huge database alongside solid mainstream features and clean, useable design.
Read our full Indeed review.

The original professional network remains one of the best
Reasons to buy
+
Unbeatable social networking
+
Loads of listing
+
Plenty of features
Reasons to avoid
-
Many featured paywalled
-
Dated interface
LinkedIn is the biggest name when it comes to professional websites, and it's not just a job board – it's a social network and an educational resource, too.
More than three-quarters of a billion people already use LinkedIn, so it has the biggest user base of any job website. That makes it brilliant for networking and forging new professional connections, and it's ideal if you want to post a job too. It's incredibly helpful during a job hunt: you can check out who works at any potential new company, see if you've already got connections working there, and research your prospective place of work.
Step away from the Facebook-style social feed and you'll find a rock-solid set of job-search features. There are a vast number of positions listed on LinkedIn, and you can filter them by loads of different parameters, from the contract type and location to the industry, experience level, and salary. There are more filters here than on most other job search websites.
Job listings show if you've already got existing contacts at each company, and you can also see how many people have already applied for each job. LinkedIn's Easy Apply functionality is popular, too, and it means you can apply for jobs with a single click.
Your LinkedIn profile functions as your resume, which makes applications easy, and it means that prospective employers can quickly see if you're suitable for a role. Elsewhere, the site has loads of assessment tests, a resume builder, and interview preparation help, and there are groups and events.
LinkedIn is free to use, but you only get a restricted set of features with a free account. That's fine for a basic job search. Still, if you pay for LinkedIn Premium Career you'll have a far better experience, with more information on job listings, extra salary data, more detail on other applicants, and the option to become a Featured Applicant with a promoted listing.
LinkedIn is one of the world's best professional websites, and it's worth using for anyone interested in a new job – and anyone who wants to network, too. But if you're serious about your search, the paid version is worth the extra expense.
Read our full LinkedIn Jobs review.

Loads of listings and extensive profiling abilities
Reasons to buy
+
Free
+
Huge jobs database
+
Good profiling options
Reasons to avoid
-
Few extra features
-
Poor filtering
ZipRecruiter is one of the easiest job boards to use, which makes it ideal if you're just starting your journey in the world of work, or if you're not particularly confident with using computers. The easy approach sits alongside a sizable job database.
This site works like a job search engine, so it's instantly familiar. It doesn't throw loads of options at you either: put in your keyword, location and the distance you're willing to travel, and you'll quickly see a list of relevant positions.
The results are easy to parse: you'll see the job title, the employer and its location alongside the first line of the job description, and if you click on a likely lead you can open its full description. Some companies use ZipRecruiter's Quick Apply feature so you can send your application with a couple of clicks, while other adverts will take you to a third-party site where you'll be able to apply instead.
ZipRecruiter has an extensive profile section where you can easily display your work and education history, a biography and a photograph, and you can upload your resume and list your social networks - and all of this is used during your applications. You can also add skills and professional certifications. ZipRecruiter has an app, too, so your job hunt doesn't have to stop.
This site is straightforward, but it isn't the most comprehensive job tool. You can't apply filters to your searches like you can on other sites, and job listings don't have much detail. Because ZipRecruiter scrapes listings from elsewhere, be aware of redundant and spam listings. You won't find skills assessments, resume reviews, or articles on this site either.
ZipRecruiter is easy to use - especially if companies use Quick Apply - and has a large job database and good profiling. However, the lack of filtering means it's only suitable if you know what you're looking for or if you're happy to sift through loads of listings, and the lack of features means we wouldn't rely solely on this site.
Read our full ZipRecruiter review.

A broad and versatile site that lists all kinds of jobs
Reasons to buy
+
Free
+
Loads of features
+
Vast number of job listings
CareerBuilder is one of the US's biggest job sites, and its underlying software is used by Fortune 500 companies like Hilton, Amazon and Wells Fargo – so you know it must be doing something right.
It's easy to browse jobs by industry or title, and the site has good filtering options that allow users to drill down further: you're able to select full or part-time roles alongside contract, seasonal and gig work, easily choose jobs with certain rates of pay and only choose jobs that have effortless application options or remote work.
Users can see straightforward job descriptions, apply on the site, and save listings to view later. CareerBuilder goes further than this with some other handy features: it has a tool that can evaluate your profile and resume and then list jobs that should suit your skills and requirements. It's also got salary search tools, a career advice hub with helpful articles and easy alert creation – alongside a mobile app for Android and iOS. If you're a recruiter, it also features more than 70 ATS integrations.
It's free to use for job seekers, which is another tick in its favor. Combine its free access for job seekers with its useful features and huge database of positions, and you've got a winning site that you need to include in your job hunt.
Read our full CareerBuilder review.

Straightforward, search-engine design paired with a gigantic database
Reasons to buy
+
Loads of job listings
+
Easy to use
+
Free
Reasons to avoid
-
Not many extra features
-
Lacks detail
Monster has been around since 1999, and it's one of the biggest job sites around, with millions of openings. You'll find every kind of job here, from entry-level positions to executive jobs in all of the major industries. Monster also has loads of blue-collar listings, too – it's not just about white-collar work.
The site functions as a huge job search engine, so you can easily find a vast list of jobs. Elsewhere, you can use Monster to sign up for customized job alerts. The site has a salary comparison tool and a huge career advice hub packed with helpful articles about all manner of employment issues. You can also block your profile from certain companies, so your current employer won't see if you're job-hunting.
Beyond this, though, Monster is a little basic when compared to the best free job boards. You only get minimal filtering options, so you've got to have a bigger idea of what you need before you start to search. It also means you can't narrow things down by salary or level of experience.
The site has plenty of spam job listings, and job listings don't have loads of info – you'll find a job description and some basic figures about each company, but that's usually it. You can add your work and education history to your user profile and upload your CV document, but the profile options beyond this are not particularly extensive.
Monster is free to use, at least, and it's very straightforward. You'll only have to pay extra if you want to use the firm's resume and cover letter writing services.
Monster doesn't have a huge range of features, but it does have a massive database of job listings in all industries, and it is easy to use. It might lack detail and finesse, but its sheer size makes it worth using.
Read our full Monster review.

A unique approach thanks to millions of insightful company reviews
Reasons to buy
+
Loads of company and salary data
+
Many features and job listings
Glassdoor has made its name as a site that hosts anonymous company reviews and a huge database of salary information, and that makes it a perfect recruitment platform – you can get transparent, honest information about which companies are worth your time.
Glassdoor's popularity means that the site lists more than one million companies, and there are seventy million reviews available to read. You'll routinely find more than nine million job openings, too.
Those job listings come with a huge amount of data. You see in-depth company ratings that cover salary, culture, career progression, and work/life balance, with those figures drawn from people's real-life experiences. You can see a company's size, industry, and age, read individual reviews, and find out if those companies appear on Glassdoor's annual best employer lists.
Glassdoor also features excellent filtering options – you can sort through job listings based on salaries, ratings, locations, and industries, and you can choose companies at different sizes or ones that favor remote work.
There are good features elsewhere. Some companies provide extra information about their interview process, and Glassdoor has a salary calculator and a module to analyze job offers for financial fairness. You can add your resume to your profile, and employers can see if you've specified any preferred companies or working conditions.
Glassdoor has loads of data and is a great option for getting a feel for a company and its culture before you apply for a job – for that alone, we'd recommend that anyone include Glassdoor as part of their job hunt. Be aware, though, that it's a busy website, and it's not the clearest and easiest to use, so it'll take a little time for new users to become comfortable with this data-driven experience.
Read our full Glassdoor review.

Huge speed, although the pace means this site lacks detail
Reasons to buy
+
Fast job posting
+
Verified companies and jobs
+
Free to use
Reasons to avoid
-
Few filters available
-
Not many features
-
Can't apply directly
Getwork was once known as LinkUp, but nothing's changed under the hood: this new job board is still built with speed in mind. It scours the web for new job listings and aims to upload them within an hour.
That's impressive enough, but Getwork also verifies all the companies it lists, so the site doesn't have redundant or spam job listings. Combine that with its sheer speed, and you've got an efficient site that will let you apply to jobs ahead of many rivals.
Getwork's proprietary technology captures job listings from more than ten thousand different sites, so you've got plenty of choice, and the site is straightforward to use, with a sleek interface that does a great job of presenting information. It's free, although we'd recommend you create an account so you can save job listings and create personalized alerts.
The concentration on speed and verification is great, but Getwork isn't exactly brimming with features. You don't get quizzes or articles, the filtering options are relatively basic, and you can't apply for jobs on this site – if you want to apply you'll have to visit a third-party site. The best free job boards are better in all of these situations.
Getwork is upfront about the site's priorities, though, and its speed and verification both make it worth using, especially if you'd like to find a job in a hurry.
Read our full Getwork review.

The best option for remote and flexible work opportunities
Reasons to buy
+
Loads of remote and flexible jobs
+
Great filtering
+
Plenty of features
Reasons to avoid
-
Confusing search
-
Limited unless you pay for access
FlexJobs concentrates on the worlds of remote and flexible employment, and this recruiting site has seen a big increase in popularity as more people have embraced these new ways of working over the past couple of years.
Every job you'll find on the site has some form of remote, flexible, or home-working slant, and FlexJobs also hand-screens every listing to make sure it's legitimate. That means you get fewer listings here than on many other sites, but you can be sure that they're trustworthy and relevant.
You can find jobs in virtually every industry where remote and flexible working is possible, and you can search for part-time, full-time, and freelance positions. Job listings indicate if you'll still have to do some travel for a new job, and you can also filter by scheduling requirements and by all of the other more conventional factors, like salary and seniority.
FlexJobs offers articles, events, and the option to sign up for career coaching sessions and resume reviews, and there are video guides and loads of profile options. You can upload your own resume, too. It's all impressive, although bear in mind that the site's interface is a bit too busy, and remember that this site isn't suitable if you don't want a remote or flexible job.
You also have to pay to get the most out of FlexJobs. It'll cost you $9.95 to access FlexJobs for a week or $59.95 for a year, and that delivers more information on job listings, the ability to apply for openings on the site, and discounts on coaching, resume reviews and products from loads of other companies, including Dell, Audible and Grammarly.
While you do have to pay out to get the most from FlexJobs, we highly recommend the investment if you want a remote or flexible job – it's got a great selection of listings and loads of features and extra options.
Read our full FlexJobs review.

A vital choice if you want to work at a startup
Reasons to buy
+
Impressive transparency
+
Loads of top-notch startups
+
Good quizzes and profiling
Reasons to avoid
-
Relatively small database
-
Some feature omissions
Wellfound is one of the newer recruitment platforms on the scene, and it's one of the only big sites that's dedicated to the world of startups. It aims to make startup recruitment fairer, and you'll usually find at least 130,000 positions listed on the site.
Understandably, most of the companies that post a job on Wellfound are technology firms, and companies like Revolut, Squarespare and Mozilla routinely found alongside smaller organizations. That's great if you'd like to work in the startup space, but this site is less useful if that's not your goal.
Wellfound makes up for its relatively modest database with great design elsewhere. There's a big emphasis on transparency, so job ads have salary and equity options displayed prominently. You'll also be able to see how much investment a company has raised alongside information about its culture and size. AngelList also indicates if remote working is possible and if companies will sponsor a VISA.
Some job listings have a tag that shows if the company has recent funding, or if its investors finance some other big-name startups. You'll be able to easily see if a company is highly-rated by the site's users, and you can even see which employee will read your application if you do decide to apply for a position.
Wellfound has an excellent profile section that functions as your resume, and you can go further by adding information about your preferred work culture, your social profiles, the roles you're interested in, and even the size of companies you'd like to consider.
You can take assessments to prove your skills on Wellfound, and the site also has a quiz that can match your preferred working environment to relevant job listings.
Wellfound has a slightly busy design, and other sites have even more features, like educational resources, social networking ability, and interview help modules. But Wellfound does a fantastic job of focusing on startups, so it's crucial if you'd like a job in that ultra-competitive area.
Read our full Wellfound review.

10. Snagajob
A site dedicated to hourly work and jobs that need to be urgently filled
Reasons to buy
+
Loads of jobs listed
+
Sleek design
+
Broad, relevant filtering
Reasons to avoid
-
Only lists hourly jobs
-
Some missing features
Snagajob has been around since 2010 and it's a perennially popular job board – it usually has more than 100 million jobseekers and more than 700,000 employers registered. That's no surprise, because it's one of the only job sites to concentrate on jobs that pay an hourly rate rather than a salary.
You'll find loads of jobs listed here that you just won't see on other big sites, and it also means that Snagajob offers work in loads of different industries, from food service and manufacturing to driving and daycare.
It's an easy site to use. Search for a job and you can instantly see huge logos of major companies that are hiring, like Aldi, Amazon, and Taco Bell. Click a specific job and you'll see its rate of pay, location, and description, and a neat calculator can work out the commute time between your home and potential new workplace.
You can filter jobs by location, hours, and industry, and you can search for essential jobs or those that urgently need applicants. It's easy to apply, too, because your Snagajob profile functions as your resume. You can add your work history, education, skills, and references to your profile and specify your availability.
Snagajob doesn't have the quizzes, paid extras, or articles that you'll find on other sites, but it's slick, straightforward, and packed with hourly jobs – so you'll find jobs listed here that you won't see on many other big job boards. If you want to be paid by the hour, this is the site to use.

An innovative site that prioritizes your personality and not your resume
Reasons to buy
+
A suberpb, personality-based approach
+
Great design
+
Loads of profile ability
Reasons to avoid
-
Time-consuming
-
Not the biggest database
Recruiter (previously called Scouted) is one of the most ambitious and innovative job boards on the market. Unlike most of its rivals, this site doesn't just focus on your resume – it gives it equal weight alongside your personality and skills to try and provide a more holistic approach to your job search. That makes it a great option for anyone who wants to change careers or people just entering the job market.
Sign up for a free account and you'll see what we mean. You've got to answer an in-depth series of questions and evaluations about your job history, education and hopes for the future, and you're also invited to answer five questions about your life, personality, and preferences – over video.
It's an unusual approach and it does take more time when compared to most job sites, but Recruiter's AI analysis builds a profile that it uses to recommend you a relevant selection of jobs.
Recruiter doesn't have as many listings as other sites, but it provides high-quality and suitable openings in a slick, attractive interface. It's got loads of good filtering options, and it's free to use. You can add even more information to your profile once you've been through the initial setup, and there's a portal filled with loads of articles. You don't get skills assessments or interview help, but those are the only major omissions here.
Recruiter doesn't have as many listings as rivals, and it does take a little more time to use, but this site takes an admirably unique approach to the jobs market. It's definitely worth a try – especially if you don't have a packed resume or want a job where your personality counts as much as your previous experience.
Read our full Scouted review.

An essential site if you want a job that pays a six-figure salary
Reasons to buy
+
A curated database of jobs
+
Plenty of features
+
Slick design
Reasons to avoid
-
Many features behind a paywall
-
Not suitable for plenty of job-hunters
Ladders concentrates on high-paying jobs and executive positions, and it only lists jobs with a salary above $100,000. That does mean that this site isn't suitable for everyone, but it's a crucial option if you're chasing a six-figure job.
You'll regularly see big companies like Amazon, Apple, and PepsiCo post a job on Ladders, and you'll find jobs advertised from influential and prestigious companies in every major industry.
Ladders does a great job of showing off job listings, with information laid out clearly, and you get more information here than on most job sites. As well as the usual job description, location and salary, you're able to see the size of each company, the breakdown of its employees' education, and other similar positions that are open to applications.
You can apply to jobs on Ladders by uploading your CV and clicking a button, and elsewhere the site offers a free resume review tool, free resume templates, and a solid portal of helpful articles. Ladders functions as a small social network, too – you can follow and contact experts in dozens of different fields.
Ladders is ostensibly free, but it's worth exploring its paid options since you get more job listings, more company information, and the ability to see the salaries, qualifications and years of experience of other people who apply to the same jobs as you. There's also the Apply4Me service, which applies for jobs on your behalf and keeps you updated with your application's progress.
The $100,000 salary requirement means that Ladders is a niche site that's certainly not suitable for everyone, and it's not cheap either. But it's focused, well-designed, and provides loads of relevant information, so it's worth the investment if you want to take your career to the next step.
Read our full Ladders review.

13. Nexxt
A huge job site with an impressively detailed level of focus
Reasons to buy
+
Vast database
+
Straightforward slick interface
+
Loads of dedicated partner sites
This site used to be called Beyond, but look past the name change and you'll still find one of the best job boards anywhere – thanks in part to its impressive features and its huge range of partner sites.
Click through to a job listing on Nexxt and you'll immediately see the job description alongside a button to apply right away. The site also serves up a salary snapshot so you can quickly compare the figures with other nearby jobs in and the industry average. Nexxt lists other positions at that company and other job titles that'll give you similar results – handy if you're happy to consider a slightly different role.
Register for Nexxt's free access tier and you can upload your resume, specify your salary expectations, and start applying for jobs. You can pay for the site's premium membership and you can stand out as a featured applicant, highlight your resume at the top of search results, and access a broader range of job listings.
The site's main feed features job openings that are relevant to you alongside helpful career articles, and you can delve into more detail with a salary center and a blog that's full of workplace advice.
And, if you'd like a more focused approach, Nexxt's partner sites offer specialist job listings in dozens of industries, from logistics and hospitality to manufacturing and retail. Nexxt also has partner sites based around some of the biggest US cities, and it has sites based around different demographics, from veterans and LGBT communities to seniors and women.
Nexxt has more than one hundred million members and thousands of companies rely on the site, so you can be confident of finding your next role here – no matter the industry and level of seniority. And, thanks to its range of partner sites, you can specialize your job search based on a whole host of different factors – so it's ideal for the big picture and the little details.
---
Frequently asked questions
Job hunting can be a daunting prospect, even if you're had plenty of work in the past – the job market has never been so competitive, and it's hard to stay positive when you know that you'll have to fend off dozens of applicants to land your dream job.
It's a cutthroat world, and so it makes sense to do as much research as possible before you start sending applications. That gives you the best chance of landing the best job and means you'll be back earning money as soon as possible – and hopefully earning more than before.
We've got the big answers to the key job-hunting questions, and we've also assembled our top tips, so you can hit the job sites with all the information you need.
Should I stick to one job site?
This is an easy one: absolutely not. While you can head to a huge site like LinkedIn, Monster and Indeed and see loads of jobs, no one website covers all the open positions in the market. That's especially true if you want a job with specific requirements, like remote working or with a particularly high salary.
It's worth casting your net around several different job sites to make sure that you cover every avenue. You may see plenty of repetition, especially if recruiters have been able to post a job for free on multiple sites, but it's worth it to give yourself the best chance of getting a great job.
Should I research my job and employer?
Absolutely. It's always worth doing some research about a company if you want to apply for a job – if the company sounds suitable then that's great, and if it doesn't sound like a good fit then you'll save yourself some time.
Happily, it's never been so easy to get this research done. Job sites like Glassdoor and Indeed collate anonymous company reviews, so you can get the inside scoop on a company's environment and culture from people who have worked there. It's also worth using a search engine to find out if your potential new place of work has hit the headlines for anything unsavory.
What about my social media profiles?
It's always worth researching a new company before you apply – because you can bet that they'll be researching you as soon as they start to look at your application.
If you've got a public Facebook, Twitter, or Instagram profile, you should assume that any recruiter will look over your page to see if you look like a good fit for their organization. They'll look at other relevant networks, too, like LinkedIn or GitHub.
If you're concerned, it's worth tidying up your social feeds before applying for a job, or setting your feeds to private before submitting your application.
How can I avoid scams?
It's irritating, but plenty of the big recruiting websites are rife with scam listings. It's important to know what to look for so you can avoid getting caught out.
If you like the look of a job advert, look up the company and make sure the listing is real – if it's legit, it'll also appear on the company's website. If you're really concerned, you could phone the company and ask if they're still accepting applications.
If you apply for a job and the people involved start to ask you for personal information, like your bank details, then that's another red flag and you should avoid that company. In general, scams are far more prevalent on sites where people can post a job for free.
When is the best time to look for a job?
Lots of companies start to increase their rate of hiring in January and February, when managers want to get teams and plans in place before the end of the financial year and for the calendar year ahead. Hiring tends to remain brisk through Spring.
Job availability tends to drop in Summer, when fewer people are hiring, and it usually picks up again in the Autumn before dropping again in the holiday season.
These rules are true for lots of companies, but there are always exceptions. Lots of companies work on different seasonal schedules, while others keep hiring all year round. So while there are noticeable peaks and troughs in hiring, these rules aren't steadfast, and jobs will always be available.
How can I stay motivated when I look for a job?
Looking for a job is difficult. It's time-consuming, demoralizing and exhausting. In many ways, in fact, it's just like a job.
And, just like any job, you'll only perform at your best and stay motivated if you look after yourself. It's vital to keep a sensible schedule and take regular breaks to keep your brain fresh – if you work all hours, you'll burn yourself out and you won't be able to apply for any jobs.
It's crucial to make sure you know what you're looking for, too: if you have an idea about what your next career move you'll find it easier to maintain your focus. It's also important to be aware that your job hunt will involve rejection, and you can't let that stop you from sending the next application.
It's important to set realistic goals, like the number of applications you send every day or week, and it's crucial to exercise if you can. Stay hydrated, eat as healthily as possible, and try not to worry too much. If you take these steps, your job hunt will be easier and more fruitful, and you'll be back at work sooner rather than later.
Should I look for a job while I'm still employed?
There's nothing wrong with looking for a new position while you're still employed. It's the best way to move your career along without taking lots of time out, and it's a vital step if you're unhappy in your current place of work.
If you want to start a job search before leaving your current position, though, follow some key rules. It's crucial to maintain discretion: don't tell anyone at your workplace that you're looking for a new job, and don't search for jobs while you're at work, or when using work equipment.
Some job websites have an option to hide your resume and profile from your existing employer, and that's worth using. And if you do apply for a job and land an interview, arrange it for outside of company time if possible, and tell your prospective new employer that you've not left your current position. That'll make the transition easier, and your new employer will appreciate the honesty.
Should I apply for a job if I don't have relevant experience?
Definitely. While most jobs have extensive requirements when it comes to employees' prior experience, hiring managers are realistic: they know that most candidates won't be able to tick every box when they post a job.
It's fine to apply for a job if you don't have all the experience required, and you can often impress more with your personality and your attitude, because a hiring manager will be able to see that you've got the drive and ability to learn on the job, even if you don't arrive with every skill you need on your first day.
Methodology
We've scoured the internet to find the best job sites available, and we've tested them all to make sure they're worth your time.
We've signed up to every site mentioned here, and we've explored all their features to find out if they're effective and easy to use, and to see which sites offer the best layouts, the biggest databases and the broadest range of features.
Job-hunting is enough of a minefield already, so use our guide to find out which sites are worth using and which aren't worth your precious time.
Which job site is best for you?
When deciding which job sites to use, first consider whether they are likely to cover what you're looking for. Although there are national websites, there are also local ones which may serve you better. Additionally, while there are general job websites there are also more niche ones, such as for programming, available out there, so do be aware that niche sites may be more useful to you then general job websites and not to overlook them.
How we tested the best job sites
To test for the best job sites we first set up an account with the relevant job site, then tested the service to see how well it could be used to find a range of different jobs, both nationally and locally. The aim wasn't just to find which had the most vacancies but also which had the most relevant. We also looked at additional tools that might be useful, such as built-in CV makers, looking both at how useful they were as well as how easy to use.
A final word on the best US job sites
We've listed the most popular and capable job websites in the US. Impressively, most of them are free to use and don't require anything from job-seekers, so they're ideal if you need to start a job search.
If you're serious about a new position, plenty of sites also provide subscriptions and payment plans that offer additional features. While these can cost as much as $155.88 for a year of access, it's often worth it to get priority access and to increase your recruitment chances.
Bear in mind, though, that paying for extra access or using a particular site doesn't guarantee that you're going to get a job. It won't affect how recruiters view your application, who will evaluate your potential based on your skills and experience.
Still, a job website remains a great idea if you need new employment – the best recruiting websites have huge databases of open positions and they make it easy to search with precision. Plenty of sites offer additional features, like resume evaluations and skills quizzes, and you should be able to make use of the best job sites no matter your industry and level of experience.
It's important to do your research before you delve into the world of job boards, though, and that takes time and effort – which is why we've done it for you. We've tested them out and explained their pros and cons, so you'll be able to get back to work even faster.
Are you a pro? Subscribe to our newsletter
Sign up to the TechRadar Pro newsletter to get all the top news, opinion, features and guidance your business needs to succeed!
Mike has worked as a technology journalist for more than a decade and has written for most of the UK's big technology titles alongside numerous global outlets. He loves PCs, laptops and any new hardware, and covers everything from the latest business trends to high-end gaming gear.