Glassdoor (opens in new tab) is one of the biggest job sites (opens in new tab) on the internet, and certainly one of the most well-known, but it's not just a job site. Instead, Glassdoor collects reviews and salary information from more than a million different companies to deliver transparency and honesty about how much people earn and which organizations are good or bad employers.
The site has become enormously successful, and so the numbers involved are huge. As well as having more than a million different companies listed, you'll routinely find more than nine million job listings on the site, and there are seventy million reviews of companies available to read.
In addition to providing company reviews for job seekers, Glassdoor can also be used as a recruitment platform by recruiters and employers.

(opens in new tab)
Glassdoor: How does it compare?
Glassdoor: Features
Glassdoor's focus on company reviews and salary information adds a different and important perspective to your job hunt. You're able to get a better picture of whether a company is a good or bad employer, and you can find out more about their culture. Combine those factors with all of the salary information on the site and you're able to build a far better picture about the companies you want to work for – and which ones you'd like to avoid.
The anonymous reviews available on the site allow job seekers to discover inside information about a company, but please take them with a pinch of salt, too. While most reviews on Glassdoor are legitimate, you're bound to encounter some that are written by disgruntled ex-employees or workers with an axe to grind.
Glassdoor's broad remit and extensive transparency means a vast amount of data is available during a job search. Load a job advert and you'll be able to see the company's overall rating alongside detailed scores for salary, culture, career progression and work/life balance, all sourced from Glassdoor's anonymous reviews and rating systems. You can see the size, industry and age of each company, and read individual reviews.
Glassdoor has spent the past couple of years expanding its rating system, too. Companies are now graded on their diversity and inclusion – the sixth rating that is used for businesses on Glassdoor – and that's a vital addition to the site's data when you consider how important this metric is to employees in the current climate.
Impressively, Glassdoor has several other features that bolster its diversity and inclusion efforts. Employees and job seekers can now anonymously share their demographic information so users can see if a company really is doing the work when it comes to diversity and inclusion. Company pages can also now feature a diversity FAQ to answer questions about their inclusion efforts.
It's all part of Glassdoor's diversity and inclusion commitment, and it's something that we're pleased to see – it's a vital area that needs plenty of attention in today's employment market.
You can also see if a company appears on Glassdoor's annual lists of the best employers. The filtering options are great, too: you can sift through jobs based on salary ranges, the job type, the location, and the company's overall rating. You can even specify remote jobs or pick companies in certain industries or at a certain size. There's a huge amount of versatility here, and more than you'll find on most rival sites.
Glassdoor's huge job and company database is further bolstered by some helpful features elsewhere. Some company pages have extra information about the interview process, so you can find out what to expect before starting the application process. You can use the salary calculator to get a better idea of what you should be earning, and the site can analyze your job offers to see if you're being lowballed.
You can upload your CV to your Glassdoor profile, and that's used for job applications. You can also add your company preferences, and employers can view these – so they can see if you're likely to be a good fit, too.
Glassdoor also acquired Fishbowl at the end of 2021. It's a sensible move for a job site that relies on reviews and connections because Fishbowl is a social network that connects professionals in the same organization or industry. It's a great resource for discussing your workplace or industry and Fishbowl content has started to appear on company Glassdoor profiles.
Glassdoor: Ease of use
There's no denying that Glassdoor serves up loads of data and features, but its wealth of information means that it's not the simplest site to use.
The job-search interface is too busy, with loads of positions, rankings, and data all thrown at you immediately. If you're not used to Glassdoor's system then it can be overwhelming.
Applications aren't necessarily the easiest on Glassdoor, either. Some companies use the site's Easy Apply system that allows job-seekers to apply without leaving Glassdoor, but other jobs simply redirect to third-party sites. That takes up more time and means you'll have to learn and log-in to another site.
Glassdoor: Recruitment features
Glassdoor is not a conventional jobs site – it's based around company reviews and salary transparency, and that means potential recruits can browse anonymous information about your company before they decide to apply for a job.
Good or bad Glassdoor reviews can make or break a company, so any worthwhile recruiters should use this site to manage their firm's reputation and put out any workplace fires before they become an even bigger deal.
Glassdoor's recruiter and employer options are all about managing your business's brand so you can attract the best candidates. Glassdoor offers two employer plans, with Free and Enhanced tiers that provide different ranges of features.
Companies on the free plan can request company reviews and respond to reviews that have already been posted, and they can also add information about the firm's Diversity and Inclusion initiatives so that candidates can make a more informed decision about the business. The free product also enables managers to monitor profile activity, candidate demographics and rating trends.
Recruiters will undoubtedly get the most out of Glassdoor by buying the Enhanced package. This option adds featured reviews and custom content to your business page, and you can also analyze your firm's followers, get more data about your company ratings and see comparisons with your competitors.
Select customers get all these features alongside affiliated profiles – handy for groups of companies – alongside industry reports, audience targeting insights, and the ability to send company updates to targeted audiences. Social media integrations are also included with the Enhanced package, and that's a welcome addition given the importance that social media now plays in recruitment and brand-building.
Recruiters and employers on Glassdoor can also buy add-ons, like targeted advertising features and review intelligence modules that offer sentiment analysis, competitive benchmarking, and more.
As with most other recruitment websites, though, you won't find pricing information here – if you want to sign up to Glassdoor's Enhanced option, or buy add-on products, you'll have to talk to their sales department directly. That's always disappointing for any recruiters who are shopping around, but it's not unusual.
The same parent company owns Glassdoor and Indeed, and the two sites work together when it comes to recruitment – you'll have to switch over to Indeed to post job listings, but those adverts are cross-posted to Glassdoor and give you access to a vast audience.
Glassdoor is not a traditional jobs site, but it's a vital tool for any recruiter in any size of company and any industry. Any company needs to manage and improve its reputation if it wants to attract and keep staff, and reputation management is essential for avoiding public relations disasters too. Glassdoor may not be a critical site for posting vacancies, but any recruiter who wants to be thorough should be using Glassdoor.
Glassdoor: Final verdict
Once you've learned how to use Glassdoor's range of features, though, you'll unlock one of the most powerful job-hunting resources available today.
Glassdoor's company reviews and profiles deliver unparalleled insight into a company before you apply for a job, and its huge database of salary data allows you to see what you're really worth. Combine this with the millions of job adverts and you've got more data than any rival can offer, even if it does take a little time to make the most out of the site.
Glassdoor is usually seen as a website for checking up on companies, but it's a powerful job-hunting tool. If you want to make sure that your next workplace is the right one, Glassdoor is crucial.

Glassdoor vs Craigslist
Craigslist has been receiving criticisms, thereby getting a 3.8 rating. Glassdoor is reviewed positively with a 7.1 rating.
Features: Craigslist has expanded to over 1.5 million job postings among 25 million classified ads posted on the site. In the United States alone, the site gets over 30 million visits. Craigslist is community-focused and has a simple and user-friendly layout for easy navigation. Its continuously growing online community gives you a better reach for a meager fee.
Glassdoor's "power of partnership" company theme focuses on three key areas: staying on top with target candidates, telling your story to reach qualified candidates, and spreading and gathering information using analytics. Glassdoor is actively maintaining engagement between employers and candidates.
Pricing: For job posts, Craigslist is your platform of choice. This classified ads website adds minimal charges in areas where free posting isn't covered. These charges can range between $10 - $75. High volume paid accounts are offered payment options, otherwise, it's essentially a pay-per-click platform for ads.
Glassdoor is different in that there are plans you can choose from depending on your posting needs. These plans charge monthly fees of $219 and $599. If you're only after the basic features, the free account should suffice. Everything in the free account is included in the paid plans, plus more advanced features.
Conclusion: Companies that aren't looking to fill a number of posts are better off with Craigslist's extremely low fees. Glassdoor is an excellent choice for corporations that are constantly scouting for talents.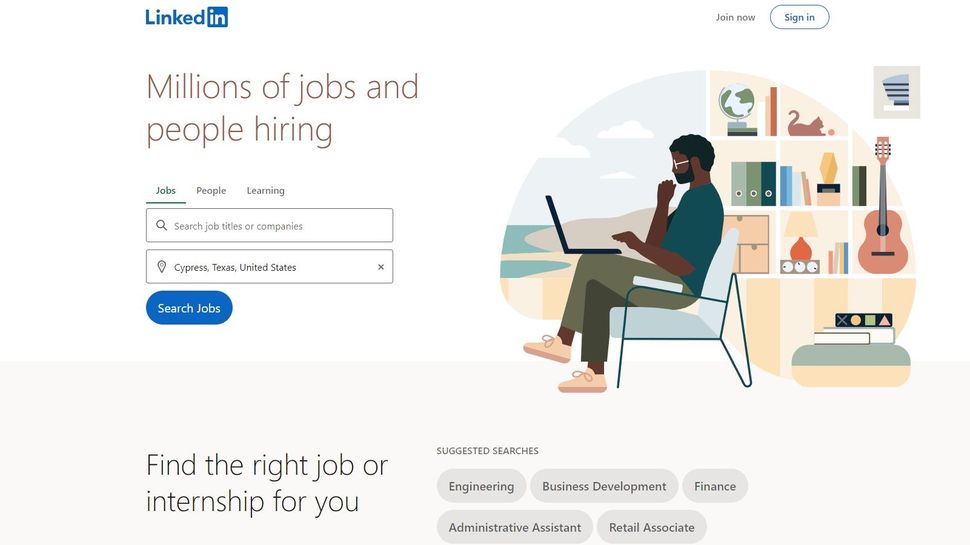 Glassdoor vs LinkedIn
LinkedIn is a widely preferred platform with an 8.4 rating, while Glassdoor also does well with 7.1 overall.
Features: LinkedIn's Applicant Tracking System lets you control access to private data, store and manage resumes strategically, use custom workflows for recruiting, track your candidates' progress, schedule meetings or interviews rapidly, and use email templates, among others. It's easy to develop an efficient hiring strategy with LinkedIn's tools.
Glassdoor also offers custom email templates to speed up your process, as well as analyze site visits and engagement, customize your profile depending on which part of the world you're scouting, and personalize how candidate profiles view yours. Brand advertising lets you target qualified applicants, while Review Intelligence lets you understand what people are saying.
Pricing: Flexible terms are available when you post on LinkedIn. The pay-per-click model is highly preferred, and the budget you set depends on how long you think your ad needs to run. When opting for monthly rates, Recruiter Lite and Recruiter+Job slots are offered for $99.95 and $825. These plans provide variations in inMail messages as you build a funnel of candidates.
The three options for Glassdoor posting are Free (basic), Standard, and Select (premium). Standard goes for $219 and Premium for $599. These plans let you promote your brand and target the right candidates for your job posts and avail of add-ons. The Premium plan is also known as a branding bundle that provides Indeed pages access.
Conclusion: Glassdoor and LinkedIn are two of the strongest competitors when it comes to job boards. LinkedIn's flexible terms and Glassdoor's comprehensive plans entice more users than any other platform out there.