While Indeed may not have the flashiest website, this US-based site has been helping people find new jobs since 2004. The site also has a huge database of available positions which you can search through and apply to for free.
Pros
+

Vast jobs database

+

Helpful assessment tests

+

Straightforward design

+

Handy salary and company review options
Why you can trust TechRadar We spend hours testing every product or service we review, so you can be sure you're buying the best. Find out more about how we test.
There aren't many bigger names than Indeed when it comes to job websites. This site has been around since 2004, so it's one of the oldest and most trusted names in the industry, and it's not just a venerable name – it's maintained its position of strength in the market, too.
The firm claims that it adds ten new jobs to the site every second, and it has more than 250 million eager users. For job-seekers and prospective employers that makes this site worth using, especially because few rivals manage to match the breadth and frequency of Indeed's listings. Indeed does this by listing its own jobs and by pulling in job listings from company websites.
It's worth noting that Indeed can also be used as a recruitment platform for both small and larger businesses.

How does it compare?
Features
Biggest doesn't always mean best, but Indeed's huge user base and its vast number of job listings do bring some advantages to the fore. Few other job websites cover as many industries as Indeed, and you'll find listings for all manner of different job types: it doesn't matter if you're searching for full- or part-time positions, contract work or remote roles, and Indeed has you covered no matter your level of experience or desired salary.
There are other advantages to using Indeed beyond its huge job database. You don't have to create an account to search for jobs on Indeed. If you do create an account, it's free – you won't find features locked behind paid tiers, which can be the case on plenty of other job sites. You get an impressive number of features if you register for a free account: you can save your CV to the site for easier applications, and you can also upload your resume for an instant review, which is perfect for avoiding common job-hunting pitfalls.
Elsewhere, your Indeed account has a toggle that indicates if you're ready to start work immediately, which is useful for getting the jump on the competition. As with any good job site, Indeed can send you job alerts for certain industries, keywords, jobs or locations, and registering for an account means you can message prospective employers.
Indeed has a reputation as a relatively simple job site, but if you assume that it's just a list of openings, you're missing out on some of its more advanced features. The site has dozens of short assessment tests that can demonstrate your strengths to potential employers. There's a salary comparison tool, too, which lets you see what kind of salaries are on offer in your field.
Job seekers can also head to Indeed's career advice hub, which features articles about all aspects of the job hunt – alongside guides to writing resumes and cover letters for different kinds of jobs, and guidance about actually starting a new position.
Indeed also uses its position as a huge and influential job board to host events for job seekers. Indeed holds events worldwide and on different topics, from interview days that connect people to potential employers to big stands at trade shows.
The final impressive feature is the company review section, which publishes comments from real employees at companies that list jobs on the site. That's a crucial part of the job-searching process – because it allows you to get a flavor of a potential workplace before you apply.
Indeed also has an app that uses the same straightforward blueprint as the website, so you don't have to be at your PC or laptop to keep up with your job search.
Ease of use
Indeed has loads of handy features alongside one of the world's biggest job databases, but it's not daunting – it's also one of the most straightforward job sites when it comes to its design, with a three-pronged approach that keeps the key options in focus.
The first section, Find Jobs, looks like a search engine: you'll see a couple of search boxes on a white background. Just enter the job title, keyword or company and your desired location, and you'll be ready to go. Hit the search button, and you'll see two columns: your results appear on the left-hand side, and the right-hand side has the job description, location, salary and all the other relevant information for the job you've selected.
At the top of the results screen you'll find options to filter your jobs list. You can drill down by date, location, salary estimate and the skills and experience required, and Indeed's advanced search options allow you to filter by specific words.
Indeed's second module focuses on Company Reviews and allows you to search for any company or browse popular employers, and the third section features the salary comparison tool, so you can easily find out what you should be earning and which jobs offer the best and worst compensation.
Head over to your profile and you'll find easy options for uploading and reviewing your resume, reviewing your saved jobs and updating your contact information. The whole site is very easy to use and navigate, although the design is undoubtedly a bit plain.
Recruitment features
Indeed is one of the world's biggest and best-known job sites, so it's no surprise that it also provides a brilliant experience for recruiters and employers.
It's free to create a standard job listing on Indeed, and it's easy too – you supply basic information about the job alongside the description and the skills assessments you'd like to use, and you're set to receive applications. You can use Employer Assist to discard applications you've not looked at, and you can choose how you'd like to receive applications.
A free job posting on Indeed is a great start for any recruiter, but the site comes into its own if you're willing to spend some cash. You can sponsor job listings, for starters, and that's an effortless way to boost your listing and get instant access to candidates who match your job description – so you can invite them to apply.
Indeed offers a broad range of in-depth products, too. The Indeed Hiring Platform is ideal for larger businesses thanks to its ability to automate more than 70% of the recruitment process, and you can instantly schedule interviews with candidates.
The Indeed Hiring Platform has in-built video-interviewing tools, so you don't have to use third-party software. The Hiring Platform collects your recruitment data and workflows together so you can easily see the status of your job listings and applicants. There's a big focus on ease of use here, and the Indeed Hiring Platform is one of the more intuitive options around for recruiters.
Indeed's Hiring Platform can be augmented by several other recruitment products. Indeed Resume allows recruiters to search through Indeed's database of potential applicants with more than 25 filters, and recruiters can activate the Indeed Apply feature to enable candidates to submit applications easily. You can also build a premium company page that grants users better branding and more in-depth analytics options, and it's also possible for companies to become featured employers. Some of these products also integrate with ATS systems.
There are plenty of products for employers on Indeed, which makes it easy for recruiters to build a software package that is best suited to their needs. Combine this with Indeed's vast database, and you've got a site that any recruiter should seriously consider.
Indeed has spent the past couple of years expanding some of its recruitment features, too. Its Lead with Indeed module is designed to supply recruitment resources for HR professionals of all stripes, and it includes articles, academic studies, videos and insights gleaned from Indeed's huge database. This module tackles some big subjects, too: you'll find everything covered from the recruitment strategies and the impact of technology to diversity, inclusion, and the future of work.
And, if you're an HR professional, you can also attend Indeed events. Regular IndeedWorks events are ideal for product updates, thought leadership and people who want to improve their recruitment, and Indeed has stands at trade shows, invite-only leadership meets and even its own conference – Indeed Interactive.
When it comes to pricing, though, Indeed is not particularly transparent. Most of Indeed's products do not have prices listed online, and several of the products are also available with different tiers of access and features. Indeed does impress, but you'll have to speak to them directly if you want to know how much it'll all cost.
Final verdict
Indeed has never been the flashiest website, but that hardly matters when it's got so much else going for it. There aren't many other sites that offer the sheer number of job listings as Indeed, and it pairs its huge catalog with some handy features.
There are plenty of other websites with similar features, but few sites pair those features with a clean design and a huge database. It's certainly not the only job site you should use, but Indeed should be right at the top of your list.

Indeed vs CareerBuilder
CareerBuilder has an average rating of 6.7, while Indeed finishes off with an average rating of 8.6.
Features: CareerBuilder has a database with over 80 million resumes. It also offers employers a dashboard that makes managing and communicating with applicants easier, as well as creating lists to organize applicants more effectively. Any HR software can easily be integrated with CareerBuilder's dashboard.
Indeed has a very basic interface in that searching for jobs is like searching for something on Google. That means to keep your job listing at the top of the search pages, you can simply run an ad to promote it. Users can include screener questions to ensure it's a match and keep everything- from messages, interview schedules, and resume organization- within the platform.
Pricing: There are four ways employers can utilize CareerBuilder's services. For single job postings, there's a Build-Your-Own one-time $375 plan. Monthly plans are Lite, Standard, and Pro, priced $219, $299, and $599. Lite offers one job post every month, while Standard and Pro offer three and five, respectively.
Indeed does not charge for job posts, but gaining more visibility from ads means paying for sponsored posts. Depending on your budget, you have a $5 minimum spend on pay-per-click jobs, with each click costing anywhere from $0.10 to $5. There's no limit to the number of posts or sponsored job posts per day.
Conclusion: Indeed provides the most flexibility, but CareerBuilder remains to be the most affordable option. If you're after higher-qualified applicants, CareerBuilder is a great choice.
Indeed vs Monster
Indeed has a constant high rating of 8.6, while Monster keeps its just as good 7.6 overall rating.
Features: Posting on Indeed is pretty straightforward. If you can search on Google, you can search jobs on Indeed. That's because of the similarly simple interface for searching for jobs. Users who want to pay for promotion have the option to shell out some cash to run ads. Indeed lets you add questions or requirements to remove unqualified leads easily.
Monster has a user-friendly dashboard where users can track applicants and other activities in their account. Advanced candidate matching filters make it easier to find qualified candidates, and recruiters have the option to increase their visibility via social media postings for a few more dollars per month.
Pricing: Monster's free trial only lasts for four days, after which users can select from three comprehensive plans that give anywhere from one to five job posts and up to 250 resume views. These plans go for $279, $399, and $649. Higher tiers have the advantage of setting application alerts. A pay-per-click option is available for single job posts as well.
Job posts on Indeed are free, and users can have unlimited job posts per month. Sponsored posts or ads are also an option for users who want to reach a wider audience. These sponsored posts cost $5 at the most, so companies with a little bit more positions to fill can set a meager budget and still get the visibility they need.
Conclusion: Indeed is an easy and affordable platform that lets users save time, effort and money in job postings. Monster also offers this feature but has flexible options with pricing plans.
Indeed vs Craigslist
Indeed maintains an 8.6 overall rating, while Craigslist is close to the bottom with a 3.8 average rating.
Features: A massive number of Craigslist users prefer its extremely simple design. Though it's been around for decades, Craigslist has opted to keep this simplicity to make it easy to navigate for both employers and jobseekers, starting with the ability to filter out applicants who don't make the cut.
Indeed is more organized, starting with an activity dashboard that lets users monitor their job posts. Once a job is posted, it will be visible in 100 other job boards. Users will also be able to integrate questions that make shortlisting candidates more organized and time-efficient.
Pricing: Craigslist's pricing greatly depends on the area the user is looking to hire. It can cost as much as $75, while in other places posting is free. These posts can reach up to 60 million Craigslist viewers. It's more preferred by recruiters who know exactly what they want.
Indeed is no different than Craigslist in that you can have a daily budget and it's easy to post a job. The fees are for sponsored posts only. However, running an ad can cost only up to $5 per post with Indeed, but it gets the same amount of visibility with millions of users.
Conclusion: Indeed and Craigslist are two almost similar platforms that have decided to keep their simple and user-friendly interface, despite most competitors switching to more modern and advanced features.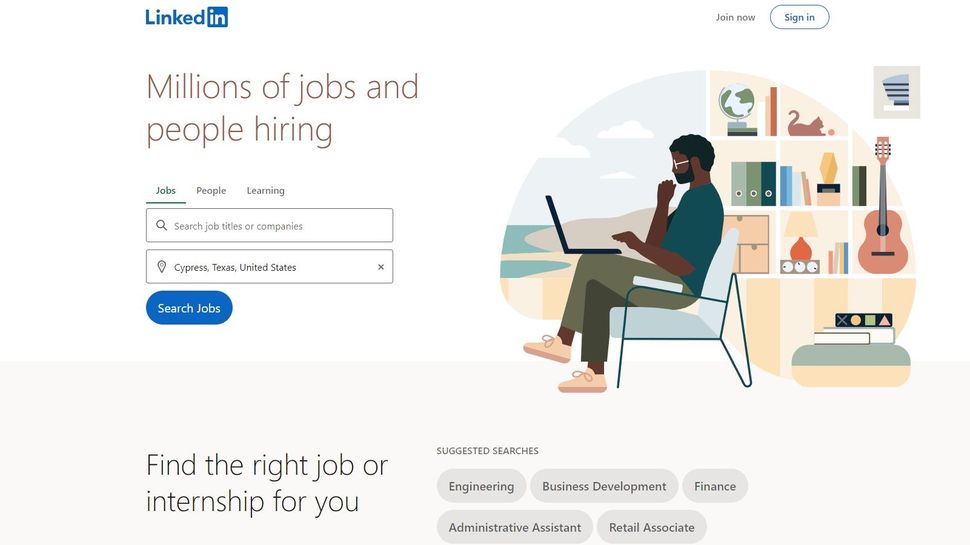 Indeed vs LinkedIn
Indeed has a total average rating of 8.6, while LinkedIn closes in with an average rating of 8.4.
Features: Indeed's pool of resumes houses over 175 million of them from over 60 countries. Users get a branded sales page, declined emails sent automatically, applicant tracking, and unlimited resume searches and job posts. Aside from being a free job posting platform, it's also easy to use and allows video interviewing with the use of their app.
LinkedIn has candidate search features with their Recruiter Lite plan, although it has limits. Search tools are readily available for this premium plan. Candidates' usable profiles can be accessed for free, and management tools are easy to navigate. LinkedIn still holds the top spot in the most active social media job sites around.
Pricing: When users post jobs on Indeed, they don't have to pay a single cent. However, there's an option to reach out to passive job seekers with the monthly pricing of between $100 to $250. Promotions via job ads cost a mere $.10 to $5.
LinkedIn has three options to choose from in tiers. Recruiter Lite, LinkedIn's hiring tool, costs $99 per month with 30 InMail messages. LinkedIn Recruiter + Job slots is another plan available for $825 per month and includes up to 150 InMail messages per month. Posting on LinkedIn jobs is free, and this includes basic applicant management tools.
Conclusion: There's a reason LinkedIn is very popular among today's job seekers and recruiters. Aside from being able to post for free, social media's reach today is a huge factor to consider in searching for talents to hire.
Indeed vs Glassdoor
Indeed's reviews give it an average rating of 8.6, while Glassdoor's likelihood to recommend rating is at 7.3.
Features: Larger companies prefer Glassdoor because of the employer profile analytics feature which shows how their brand is perceived. This lets them work on areas that need improvement. Users are also able to review requests from employees, including negative responses. They're also given a platform where they can display their company profile on a job board.
Indeed makes job posting easy and simple by removing all the clutter. Users can make use of the templates available to send to applicants. It integrates with existing Applicant Tracking Systems already in use. Job posts are free and the platform gives users access to over 175 million resumes without any upfront charges.
Pricing: Indeed has two plans that cost $100 and $250 per month. Indeed Resume Standard goes for $100 and gives users an unlimited number of job posts per month with a limit of 30 candidate contacts monthly. Indeed Resume Professional costs $250 per month and also has unlimited job posts with more applicant contacts at 100.
Glassdoor has a free tier that includes all the basics such as posting company info, reviewing requests, and employer profile analytics. The paid plans, Standard and Select, start at $249 per month. When integrated with Indeed, job postings are unlimited. Plans include paid ads, featured content, and keyword analysis. The highest tier also provides reports on industry benchmarks as well as targeting insights.
Conclusion: Indeed and Glassdoor work better when used together. Glassdoor's pricing is much more comprehensive, so going with Glassdoor and integrating Indeed is a great idea.
Mike has worked as a technology journalist for more than a decade and has written for most of the UK's big technology titles alongside numerous global outlets. He loves PCs, laptops and any new hardware, and covers everything from the latest business trends to high-end gaming gear.