PSVR 2's exclusive availability via PlayStation Direct is ending, and you'll soon find stock in big box retailers worldwide.
Participating retailers selling PSVR 2 units will include GameStop in the US and Game in the UK, and there'll most certainly be more big online presences to follow. It means you'll no longer need to go through Sony's online store to grab the PS5 headset for yourself. That'll potentially lead to an increase in bundles and offers, too.
PlayStation Direct exclusivity was always likely to end eventually, but there's a likelihood that Sony expedited its availability to retailers at large. PSVR 2 has reportedly underperformed since its February 2023 launch, shifting less than 300,000 units in its first month.
Virtually impossible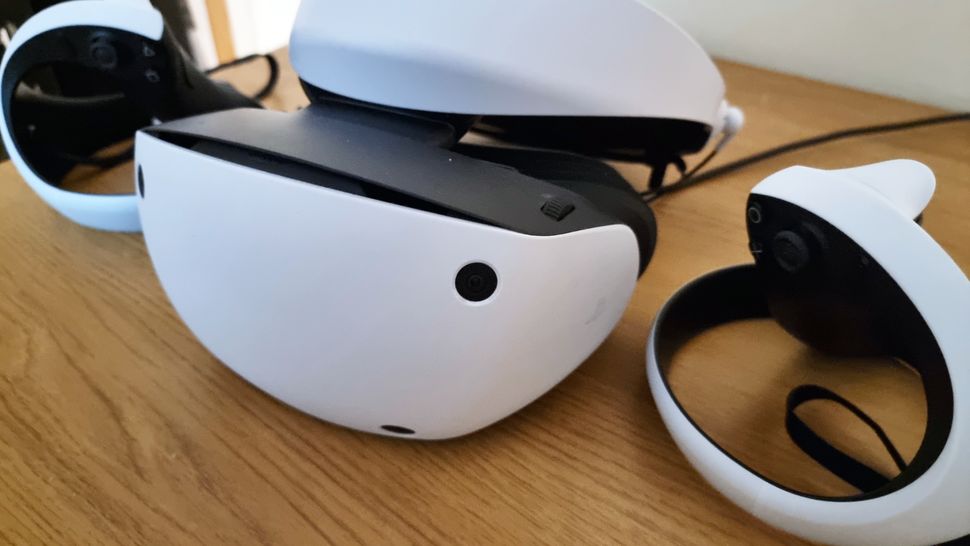 If Sony wants PSVR 2 to outsell its predecessor, then heading to retail early is a good first step. But will it be enough to really get the ball rolling? I'm having a hard time thinking it will be.
That's not to say retail availability won't sell more PSVR 2 headsets. Just by nature of it being available on more shelves, with more eyes on it, Sony's internal graphs will most likely tick upwards. Throw in the fact that PSVR 2 is genuinely one of the best VR headsets, and how word of mouth improves the tech's chances of success; then I think the ailing headset will start showing signs of improvement. At least in the short term.
PSVR 2's biggest obstacle remains its price point, and even at retail, it's going to be tough to convince PS5 owners that they should spend even more on a headset with a relatively small library of games. If you're new to the VR space, then a standalone headset like Meta Quest 2 will likely be more appealing with its larger library, not to mention that it doesn't require an expensive console to function.
I still think a price drop is necessary for PSVR 2 to be competitive. Sony cannot rest on its laurels here, with strong competition on the way in the form of Meta Quest 3 and Apple's own mixed-reality headset in the works. If the former beats PSVR 2 on price, and is backward compatible with existing Quest games, then Sony's headset will only further struggle to find a sizable audience.
Sony could afford to give its excellent VR headset all the help it needs, then. Bleak sales forecasts aside, PSVR 2 has yet to really offer a unique selling point of its own. Its exclusives library is pitifully small, and though Horizon: Call of the Mountain is a great VR experience, it's not quite the killer app something like Beat Saber or Half-Life: Alyx is, really.