AT&T Enhanced PTT phones roll out ahead of Sprint's iDEN shutdown
Businesses targeted by AT&T push-to-talk campaign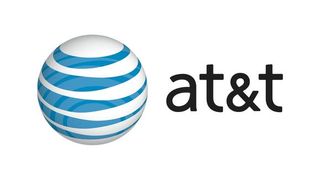 AT&T is making a big push for its new push-to-talk service, launching the walkie-talkie feature on six smartphones in November and taking on Sprint Nextel's iDEN Network ahead of its shutdown next year.
"AT&T Enhanced Push-to-Talk is a Voice-over-IP solution," said AT&T spokesperson Mari Melguizo to FierceWireless.
"Using AT&T's IP data network as the backbone for the solution we're trialing will provide faster connection times and better quality of service. Kodiak's InstaPoC technology is an advanced PTT service that achieves sub-second call setup times without requiring customization on radio access networks (RANs) or underlying cellular networks."
Digging a little deeper, the site found an additional source who said the Enhanced PTT service will cost $30 a month and be available on Android, Windows 8 and BlackBerry 7 smartphones.
Other Java-enabled phones will be able to access some, but not all AT&T push-to-talk features.
Sub-second connections, simultaneous data and international compatibility for the Enhanced PTT network were also outed by the same unnamed source.
Sprint's push-to-talk transition
Sprint Nextel has 4.4 million iDEN Network subscribers, comprised heavily of businesses and government agencies that utilize the push-to-talk feature for instant communication.
However, iDEN phones were yanked from store shelves this summer, as Sprint plans to free up the spectrum for a much-needed boost in LTE coverage. The plan is to transition its existing PTT customers to the new Direct Connect service ahead of the June 30, 2013 shutdown.
AT&T is, of course, aggressively targeting this PTT contingent with discounts and a website stating that Enhanced PTT is a "better alternative that will be around for the long run."
The "Switch to AT&T PTT" website displays five smartphones so far: Samsung Rugby Smart, Samsung Galaxy S III, Samsung Galaxy SII Skyrocket, BlackBerry Curve 9360 and BlackBerry Bold 9900.
A $100 discount is being offered for joining the Enhanced PTT early access program.
With Enhanced PTT entering the push-to-talk battle in November, Sprint Nextel's transition from iDEN to Direct Connect may not be as easy as its one-button walkie-talkie feature.
Via FierceWireless, AT&T
Sign up for Black Friday email alerts!
Get the hottest deals available in your inbox plus news, reviews, opinion, analysis and more from the TechRadar team.