Microsoft says it's 'fixed' a dodgy Surface webcam bug, but I've got bigger concerns
Surface Pro X users, rejoice!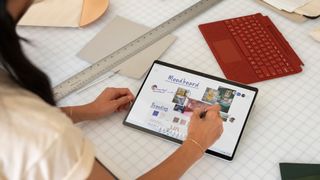 (Image credit: Microsoft)
Microsoft has issued a fix for a bug that has been locking owners of some Windows devices – including the Surface Pro X – out of their webcams. Unfortunately, it's only a band-aid repair job; a temporary critical troubleshooter update, rather than a proper camera driver update.
The bug, which was caused by an expired security certificate, completely disabled the integrated webcam on a number of devices – specifically those running Windows on older ARM processors including the Qualcomm 8cx Gen 2 and Microsoft's own SQ1 and SQ2 chips. Most notable among these is Microsoft's own Surface Pro X.
Microsoft's fix, which is detailed in the patch notes here, involves deploying an automatic troubleshooter. However, company-owned Surface devices with automatic troubleshooting disabled will need to have it run manually, which is an arduous process. Microsoft also warned that using the troubleshooter could result in reduced webcam functionality and image quality, so… not the greatest of fixes.
What's going on with Microsoft's certs right now?
There's no news on exactly when a proper driver update might turn up, but hopefully we won't have to wait too long. In its official statement, Microsoft claimed it was 'working with OEMs' to deliver an actual fix, since some of the affected devices aren't within the Surface line.
I'm concerned that this isn't the last we've seen of troublesome bugs like this, though. It's been less than a month since Microsoft fixed an entirely different issue caused by an expired certificate in Windows, and while these things happen, Microsoft wasn't exactly swift to rectify the issue in that particular situation.
I'm left wondering if expiring certs are going to become Microsoft's next big headache. Windows 10 uses a lot of digital certificates for day-to-day operations and interacting with third-party software, and if Microsoft doesn't keep ahead of the game by ensuring these are up to date, we're going to see a spate of other bugs like this one.
Sure, maybe it's nothing to worry about. Microsoft's newer Surface Pro 9 5G runs Windows 11 on the ARM-based SQ3 processor, and was notably unaffected by the webcam issue. And with Windows 12 likely launching next year, perhaps a slowdown in support for Windows 10 is to be expected. But still, I'm a tad concerned – hopefully Microsoft can prove me wrong.
Sign up to receive daily breaking news, reviews, opinion, analysis, deals and more from the world of tech.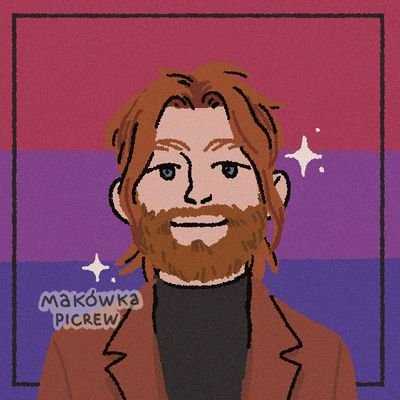 Christian is TechRadar's UK-based Computing Editor. He came to us from Maximum PC magazine, where he fell in love with computer hardware and building PCs. He was a regular fixture amongst our freelance review team before making the jump to TechRadar, and can usually be found drooling over the latest high-end graphics card or gaming laptop before looking at his bank account balance and crying.
Christian is a keen campaigner for LGBTQ+ rights and the owner of a charming rescue dog named Lucy, having adopted her after he beat cancer in 2021. She keeps him fit and healthy through a combination of face-licking and long walks, and only occasionally barks at him to demand treats when he's trying to work from home.