Microsoft really wants to find out if your version of Office is unsupported, but won't really say why
Are you running Microsoft Office 2007, 2010, or 2013?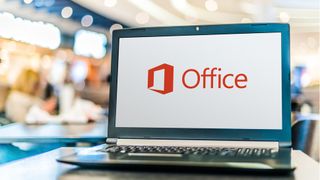 (Image credit: Shutterstock / monticello)
Microsoft has unveiled its intention to collect data from Office users about which out-of-date products they're still running.
The company says it is looking to gather data about the number of users running 2007, 2010, and 2013 versions of Microsoft Office.
Microsoft also said that the scheme, part of the KB5021751 update, "will run one time silently without installing anything on the user's device", though there are still some unanswered questions about why the tech giant wants to roll out this census-type update.
TechRadar Pro needs you!
We want to build a better website for our readers, and we need your help! You can do your bit by filling out our survey and telling us your opinions and views about the tech industry in 2023. It will only take a few minutes and all your answers will be anonymous and confidential. Thank you again for helping us make TechRadar Pro even better.
D. Athow, Managing Editor
Microsoft Office 2007, Office 2010, and Office 2013
"This update is intended to help Microsoft identify the number of users running out-of-support (or soon to be out-of-support) versions of Office," the company stated.
However The Register notes the contradicting information on the company's support page with regards to the installation and running of the update, leading the publication to believe that the company may have done a poor 'copy and paste' job of the article.
It also pointed out that the maker of Office has failed to provide any information about how it will collect the data, and whether it will leave anything behind on the user's computer.
Besides this, there's the concern that some users may not even want to tell Microsoft which version of the office software they're running. While the 2007 and 2010 versions have been decommissioned, and support for the 2013 version is set to end in April, users are well within their rights to continue using the unsupported software even after security patches have been dropped.
Beyond these, and Office 2016 which is set to stop receiving extended support in 2025, Microsoft is keen to push its subscription-based Microsoft 365 (formerly Office 365) suite, which enables regular updates as part of an ongoing plan.
TechRadar Pro has asked Microsoft about its reason for pushing an update to collect the data; an update for which shall be posted here if received.
Are you a pro? Subscribe to our newsletter
Sign up to the TechRadar Pro newsletter to get all the top news, opinion, features and guidance your business needs to succeed!
With several years' experience freelancing in tech and automotive circles, Craig's specific interests lie in technology that is designed to better our lives, including AI and ML, productivity aids, and smart fitness. He is also passionate about cars and the decarbonisation of personal transportation. As an avid bargain-hunter, you can be sure that any deal Craig finds is top value!