No price slash for Microsoft Xbox 360
$199 price point is a long way off yet, it seems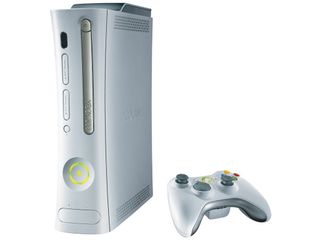 Microsoft 's Xbox 360 console is not set for a massive price cut after all. That's according to Xbox product manager David Hufford. He denied claims by Bloomberg that the console was set to be slashed by one third to $199 (£100).
In an interview with Bloomberg last week, Hufford said: "The sweet spot of the market is really $199". This led to internet speculation that the Xbox 360 core model would soon be priced at that market point.
But today on Microsoft's Gamerscore Blog Hufford denied this. He said: "Some are getting really spun up about the Bloomberg story and inaccurately reading tea leaves that don't exist.
"I spoke to Bloomberg nearly two months ago and we were talking about NPD data that had just been released, and chatting generally about price points of consoles in the market.
Price will stay the same
"The comment, which is accurately reported, unfortunately has now been taken way out of context and being reported as if I am signalling a price drop. I was not, I am not.
"With Xbox 360s selling well at their current price point, Elites selling out at $479, and an insanely great portfolio of games in the market, there's no reason to announce any kind of price drop anytime soon."
Microsoft is no doubt worried that rumours of a price cut would lead to prospective Xbox 360 buyers delaying their purchase by waiting for the discount.
Sign up to receive daily breaking news, reviews, opinion, analysis, deals and more from the world of tech.
James was part of the TechRadar editorial team for eight years up until 2015 and now works in a senior position for TR's parent company Future. An experienced Content Director with a demonstrated history of working in the media production industry. Skilled in Search Engine Optimization (SEO), E-commerce Optimization, Journalism, Digital Marketing, and Social Media. James can do it all.