Google's Android P update release date is closer today thanks to the public beta that went live immediately after the Google IO 2018 developer conference keynote.
It's a feature-filled Android 9.0 update, with design changes, helpful shortcuts and, already, phones that are compatible with the the mobile operating system beta. It's more than just available on Pixel phones this time around.
You may or may not want to test out Android P beta, so we've laid out the visual design changes and how they works. Of course, Google is bound to add to its list of changes in the coming months. Here's what we know so far.
Cut to the chase
What is Android P? The next version of Android
When can get you Android P? Public beta is out today, final version likely August 2018
How much will Android P cost? It will be a free update
Android P release date
You download the Android P beta today, or wait until August, when Google is likely to launch the final version of its operating system update. That's when we saw the last Android update release date a year ago.
Google launched its first developer preview in early March 2018. So some people have been testing Android P ahead of its public beta debut. The cadence of beta updates will pick up, according to Google's vague release date timeline. Expect more versions of the Android P beta as time goes on.
Of course, it will be available first for Google phones, but it will also likely make its retail debut in the Google Pixel 3, which we suspect is being saved for October. Google has also partnered with several Android makers to support the beta.
Android P beta: does it work with your phone?
There's a better chance that the Android P beta works with your phone than the Android O beta did a year ago, simply because Android P is on more devices. That got audible cheers from the Google IO crowd.
So far, it works with:
Google Pixel phones
Nokia phones
Vivo phones
OnePlus phones
Xiaomi phones
Sony phones
Oppo phones
The Essential Phone
Adaptive battery life
Android P is being designed to give you a more consistent battery experience by using on-device machine learning to figure out which apps you'll use in the next few hours and which you won't use until later, if at all today.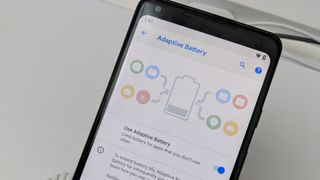 With 30% reeducation in CPU app wake-ups for apps, adaptive battery is producing promising results, according to Dave Burke, Google's VP of Engineering for Android. He says Google partnered with Deep Mind to refine its deep learning algorithms and it's having a big effect on Android battery life.
Adaptive brightness
Current auto-brightness settings aren't good enough, according to Google, and that's why it's giving phone makers a more power efficient way to calibrate phone screen brightness based on both the environment and learned behavior.
Google calls this adaptive brightness and claims that current around 50% of users testing out this Android P feature have stopped manually adjusting the brightness thanks to the adaptive brightness settings.
App actions
Google is inserting more prediction tools into its app drawer. Previously, you'd see a top row of predicted apps, normally based on your usage history. That was helpful.
Android P goes a step further with app actions that predict what you'll do next, and these shortcuts sit in a row right underneath the predicted app icons. This boils down to shortcuts for calls, or a run routine based on the fact that you just plugged in headphones and run every day at this time with an app like Strava. It's like Android P is reading your mind.
App slices
You may not see app slices right away when Android P launches, but Google is issuing an API to developers to create more shortcuts around its operating system interface. This is starting is search, of course (after all, this is Google, we're talking about).
The best example at Google IO was with the ride-hailing app, Lyft. Searching for 'Lyft' will provide the app as an answer, but also shortcuts to your top destinations, like work and home, each with a price already listed. It's saving you from having to go into the app menus in order to select these options.
App slices via the search bar can extend to Google Photos, too. If you look up Hawaii, you'll see photos from a vacation, for example, and checking into a hotel may soon be easier when you look up your hotel name. Instead of having to wade through the clunky third-party app, you may be able to just select 'check in'.
Android P navigation design changes
Android P will have a new system navigation interface in order to make multi-tasking easier to understand, with a single clean home button. It's very much an iPhone X horizontal bar to replace the typical home and recent buttons.
This is part of Google's plan to make the UI simpler and adapt to the all-screen phone designs out there.
You'll be able to swipe up from the bottom anywhere in the operating system to see recent open apps as well as five predicted app at the bottom of the screen to save you time. Swiping up a second time and you'll see your app drawer. With this one-two swipe gesture, Google has essentially combined the all-apps and overview spaces gesture into one.
You can do one better than Apple's iPhone interface. Android P will let you scroll through all of your apps very quickly by sliding right and left with the horizontal bar at the bottom. It's like a video you're scrubbing through, by for app selection.
Volume slider and screen rotation fixed
The volume slider is moving again, and this time it's off to the right side near the volume rocker. That makes sense, but it does more than just get a new home.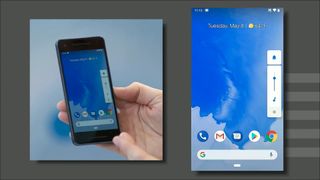 Pressing the volume keys will now adjust the media volume instead of sometimes (but you're not quite sure when) controlling the ringer volume. The ringer can be turned on and off through a software toggle button when you adjust the volume. This makes a lot more sense.
You'll also be able to manually control screen orientation. This will be done via a pop-up icon that appears when you rotate the screen. You won't have to rely on the phone to (often mistakenly) rotate the screen for you.
Android P time dashboard and Shush
It's no secret that we use our smartphones too much, and you probably do, too (you are on a technology website, after all). But how much time?
Like a Fitbit tracker gauges for activity and informs to motivate you, Google's Android P update includes a dashboard to monitor how long you've been using your phone and specific apps. It's supposed to aid you in understanding what you're spending too much time on so that you can adjust your behavior.
It even comes with an app timer and to send you notifications when you cross a self-imposed threshold, and a new Shush feature is launching as a Do Not Disturb shortcut when you turn your phone over on its front face. In addition to silencing alarms, it won't even display visual notifications. Think of Google as eliminating both audible and visual noise from your life when these modes are enabled.
Here are our previous Android P impressions based on the Developer Preview 1
Previous Android P first impressions
After the trial and error that always comes with the delicate process of flashing a smartphone, we finally have Android P loaded onto a Google Pixel XL. It didn't take long for us to notice a few small, but appreciable tweaks to the visuals from the initial setup screen.
Image 1 of 2
Image 2 of 2
Text is more sharp, there's generally more color in the menus, transition animations have been touched up, and some stuff has been moved around. It looks and feels fresh, even in this very early software build.
Looking for the time? It's now on the top left corner of the screen. App notification icons pile next to it, which could get dicey if A.) you use a lot of apps, or B.) your next Android phone has a notch (Google has planned ahead for this, thankfully.)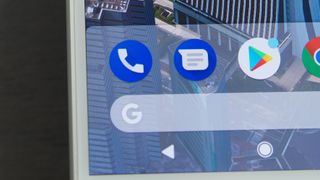 The Pixel Launcher now has a rounded-off edge, matching the look of notification windows that you see when you wake up your phone. This is obviously a minor touch, but it plays into the overall look that Google is going for with P.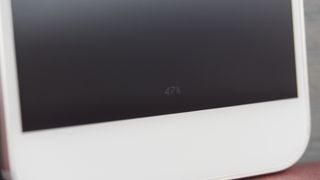 Ambient Display has been overhauled, at least compared to what came before it on Pixel XL and what currently exists on the latest Pixel 2 XL Oreo software. The date and day of week no longer display underneath the time, but it still displays app notification icons.
The biggest change here is that down at the screen's bottom, it displays the battery percentage, so that you don't have to wake it to know whether you need to plug in or not. We look forward to Google making more updates to Ambient Display as the dev preview continues.
Image 1 of 3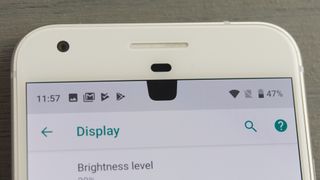 Small notch
Image 2 of 3
Medium notch
Image 3 of 3
iPhone X-sized notch
Buried in the display settings, the preview allows developers, and by extension, us and anyone else who installs the preview, to simulate a notch on their phones. Offering three different notch options, Google lets developers test their apps using a hypothetical notch before more devices with the feature release, which will inevitably happen. I'm sure some people will leave this feature on for fun, but it looks pretty silly on the Pixel XL's humongous bezels. Plus, seeing app notifications hiding because there's no more space? Not so much fun at all, really.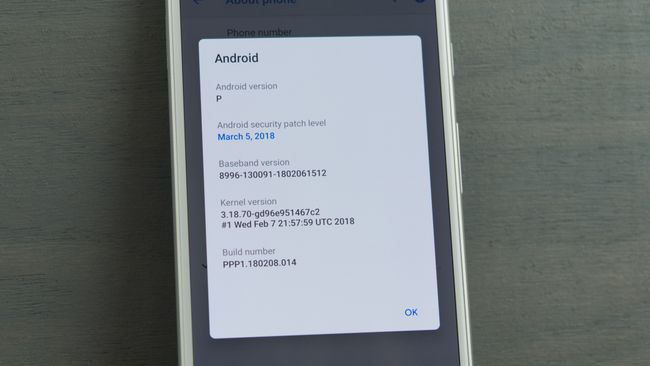 We're still digging around Android P and will be installing new updates as they come, so stay tuned.
What we want to see
Android is in quite a polished state by this point, but there are always improvements that can be made, such as the following things.
1. Wider, faster availability
Android has long had a fragmentation problem, with many devices stuck on very old versions and even those which will ultimately get the latest release often taking many months to do so.
With Android P we'd like to see Google push to get the update on more devices, faster. This is largely in the hands of manufacturers, but Google might be able to do something to help.
In fact, Google is already working on this somewhat with Project Treble, a feature which should mean it's less work for manufacturers to update their devices.
It remains to be seen how much difference that will make, but we're sure there's more that could be done in any case.
2. Movable search bar and date widgets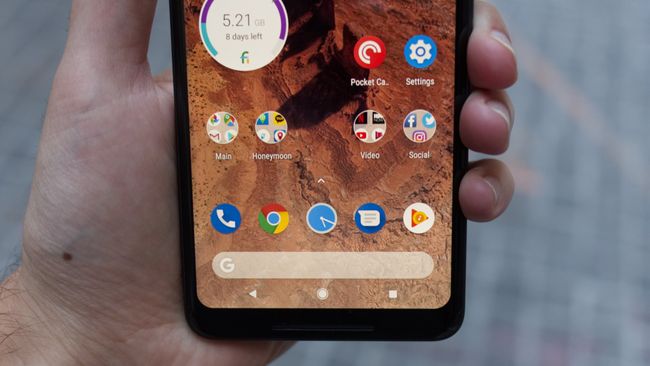 One of the things we typically praise about stock Android is that it's free of bloat, but that can also mean it's light on features, such as the ability to move the search bar and date widget.
They are currently glued to the bottom and top of the home screen respectively in the stock version of Android Oreo.
Most people will probably be happy with that, but we'd like the ability to move them anywhere on the screen with Android P, like you can with most widgets.
3. More customization
On a related note, we'd love to see more customization potential in general with Android P.
Some third-party launchers let you customize gestures, screen transitions and the like, but for the most part what you see is what you get with Android Oreo.
There's nothing stopping you switching the stock launcher for a third-party one to gain those options, but then you lose the Oreo look and feel, so for Android P we want more customization built-in.
4. Make the Pixel Launcher available on all devices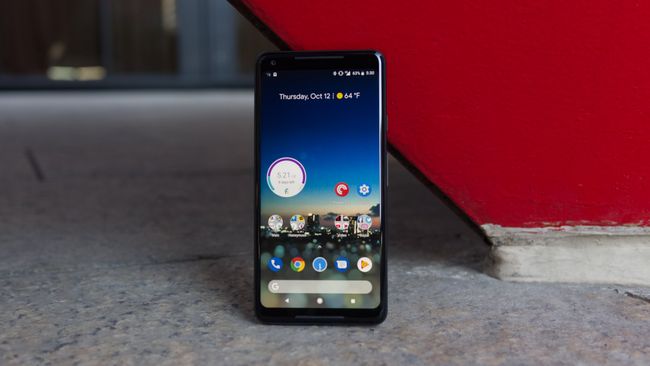 While your device may get Android Oreo, it probably won't get it as Google intended unless it's a Pixel phone, so we'd like to see the Pixel Launcher made available for third-party handsets too, so users can choose between Google's take on Android and that of their device's manufacturer.
The Pixel Launcher is actually available on Google Play, but only for Google's own devices, so with Android P we'd like to see its availability and compatibility widened.
5. Feature parity
Even once you get a new version of Android on your device, you won't necessarily get all the features straight away.
For example, Google Assistant took a while to arrive on many devices even once they had Android Nougat, and Google Lens doesn't come as part of the core Android Oreo update.
With Android P we'd like to see any and all features, especially big ones like those above, be made available for all devices running the software and to come as part of the core Android P update.
6. Picture-in-picture for every app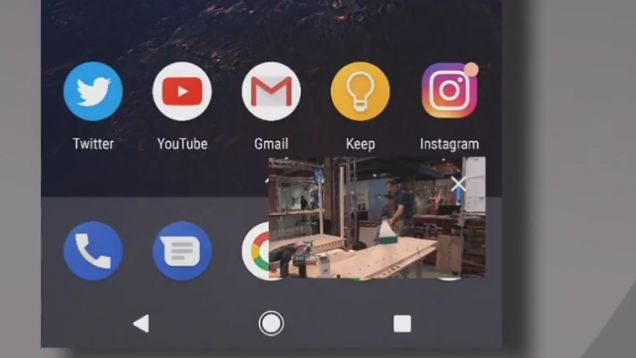 Picture-in-picture is one of the big new features of Android Oreo, but it's actually quite limited, with many apps not supporting it.
That may well change over time, but if it's not fixed as part of Oreo we want to see it available for most or all video apps as part of Android P.
7. A focus on tablets
While Android is great on phones, there's a sense that less focus has been put on the tablet experience in recent years, and that's all the more noticeable now that Apple has launched the tablet-focused iOS 11.
Google could learn from this, and we'd like to see it add the likes of system-wide drag-and-drop and more native tablet apps with Android P. Bringing Google Assistant to tablets wouldn't hurt either.
We also have a wish list for Wear OS
Google Pixel phones
Nokia phones
Vivo phones
OnePlus phones
Xiaomi phones
Sony phones
Oppo phones
The Essential Phone