TechRadar created this content as part of a paid partnership with Incogni. The contents of this article are entirely independent and solely reflect the editorial opinion of TechRadar.
---
Whitepages is a people search website that was established in 1997. With listings for over 250 million people in the United States, Whitepages has valuable tools for anyone wanting to find more information about a person.
You can opt out of having your information posted on the site. Doing so requires following just a few steps. Here's what you need to do to opt out of Whitepages.
Steps for opting out of Whitepages
Visit the Whitepages.com website
On the search page, find your content information
Confirm the listing
Copy the website address
Go to Whitepage's opt-out page
Paste the website address of your information
Follow the onscreen directions
Tools and Requirements
You can opt out of the Whitepages website using a computer and your favorite web browser. You'll need an internet connection to complete the necessary steps.
---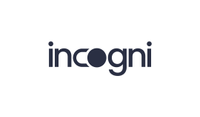 Step by step guide
1. Visit the Whitepages website
To get started and opt out of Whitepages, visit the official website. Use your favorite device and web browser to do so.
2. Search for your record
Use the search tool on the Whitepages homepage to find your personal listing. You can search by name/address, reverse phone lookup, or reverse address lookup. After adding your information to the correct fields, click Search.
3. Search for your record, make a request
On the results page, find your record. Then, click View Details at the bottom right of the correct record. Next, copy the web address for your record. From there, visit the Whitepages' opt-out page.
Paste the web address for your listing in the appropriate box on the opt-out page. Click Next. Select Remove Me.
Select why you wish to remove yourself from the Whitepages website in the pull-down menu. Leave additional comments, if applicable. Select Next.
Add your phone number. Check the box, then click Call now to verify.
Confirm the deletion request via the automated phone call you'll receive. A four-digit code will be provided. Follow the instructions and input the code when prompted.
It takes up to 24 hours before your information is removed from Whitepages.com.
FAQs
What can you find out on Whitepages.com?
Whitepages.com provides contact information for people, businesses, and public records in the United States. Information found on the website is typically broken down into five sections. For example, with the people search, you can search for someone by name, phone number, address, or email. Results typically include the person's name, age, address, and phone number. Depending on the information, you might also see a background check report.
Business searches on Whitepages can include names, phone numbers, or addresses. However, results usually have the business's name, phone number, and website address.
Meanwhile, public record searches include criminal, court, and public records, by name or location. There are also reverse phone lookups and address lookups.
Most of the Whitepages website information is available only after purchasing a monthly or yearly membership. These start at $4.99/month, with a background report priced at $9.99.
What are the most popular people finder sites?
TechRadar recommends various people finder sites, such as BeenVerified, Instant Checkmate, Intelius, Truthfinder, and more. In addition, we recommend That's Them, Zabasearch, Whitepages People Search, Peek You, and TinEye among freebie sites.
Is Whitepages a legitimate site?
Yes, Whitepages is a legitimate site. However, like similar products, it's not FCRA compliant. This means organizations can't use the site as a consumer reporting site for employment screenings or to find educational qualifications. However, it is FCRA's compliment when it comes to tenant checks. For more information, please visit the Whitepages TenantCheck Help Center.
As Whitepages explains, "The services provided through Whitepages.com, 411.com, Whitepages Premium, or any affiliated mobile apps are not FCRA compliant. This means data obtained from these services cannot be used for the purposes governed by the FCRA. Consumer Reporting Agencies are the only ones that are able to provide sufficient information about an individual to help make decisions regarding employment, insurance, housing, and creditworthiness."
For official credit searches, PeopleLooker recommends TransUnion, Equifax, and Experian. For employee queries, use Sterling Infosystems, Integrascan, and SentryLink.
What is FCRA compliance?
The Fair Credit Reporting Act (FCRA) is a U.S. law that governs how consumer reporting agencies, or CRAs, collect, use, and share information about consumers. Besides addressing regulations for these agencies, it gives consumers certain rights when accessing their credit reports.
Where does Whitepages information come from and how does it use the information?
Like similar sites, Whitepages.com gets most of its information from publicly available resources. This includes addresses, street names, cities, states, and ZIP codes. It also finds information using third-party data suppliers.
Whatever information Whitepages collects will NOT be added to the Whitepages contact information database or sold to any third parties. Additionally, it will only send emails as part of resolving customer support requests, notifying customers of account updates, or notifying customers of Whitepages promotional offers. Additionally, Whitepages Premium customers may opt out of notifications of promotional offers by clicking "Manage Preferences" or "Unsubscribe" at the bottom of these emails.
Final thoughts
If you're looking for someone's personal information for official reasons, you shouldn't use sites like Whitepages.com. Instead, you must use ones that are FCRA-compliant. Regardless, you can still use Whitepages and similar sites for other reasons, such as checking out people you meet online while trying to locate old college friends.
We like Instant Checkmate and Intelius best if you're looking for a new people-finder solution. Happy searching.