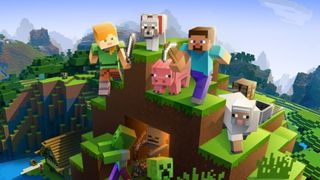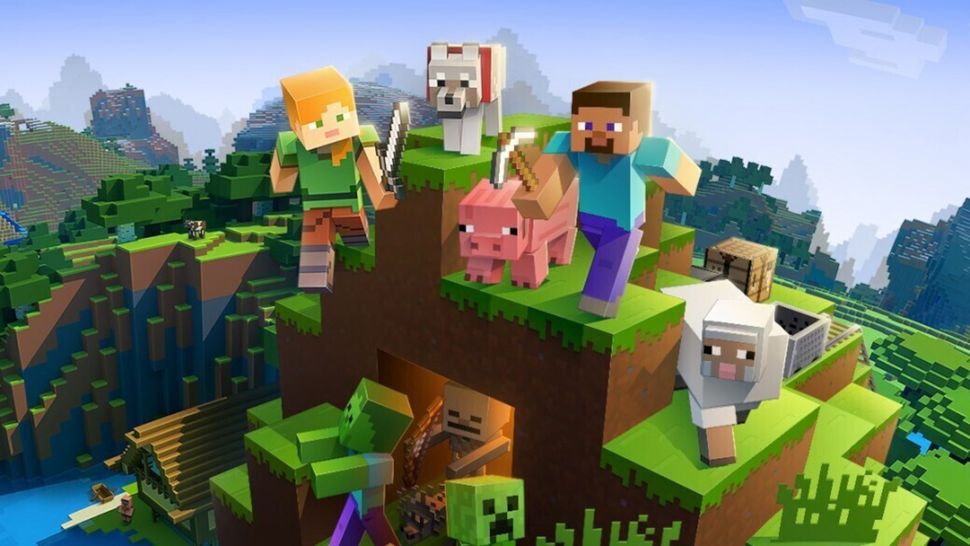 (Image credit: Mojang)
With a seemingly endless supply of the best Minecraft servers to choose from, it can be difficult to know where to begin. That's the joy of delving into a game that's all about expanding horizons, using your imagination, and experiencing something new and exciting on a regular basis.
While dedicated souls might wish to set up their own server via one of the best Minecraft server hosting services, an easier option is to find an existing one that suits what you fancy.
We've spent a while scouring the internet to find the best Minecraft servers around, offering a great experience for whatever your tastes. The servers included varying from ones that are ideal for adventurers, builders, or those that want to see just how different Minecraft can become. Let's take a look at what's out there.
To join any of them, copy the Server IP Address listed next to them, and in Minecraft, go to multiplayer, click Add Server and paste the text into the Server Address box.
Best Minecraft servers
Hypixel
Complex Gaming
Blockdrop Network
CatCraft
The Seed
Minewind
Purple Prison
WesterosCraft
WilderCraft
PirateCraft
Hypixel
Server IP address: mc.hypixel.net
The most famous of Minecraft servers, reminds you that you don't really need any other games once you own Minecraft. It's vast and nothing less than high quality, with a wealth of original games for you and some friends to play. These include Murder Mystery where players take on the role of either a murderer, detective or innocent, in a very Among Us kind of way. Alternatively, there's Quakecraft which is basically a Minecraft-style take on the classic shooter, Quake. Purists may prefer something more Minecraftian, but it's impressive how many hours you can lose solely on Hypixel.
Complex Gaming
Server IP address: hub.mc-complex.com
You'll need to install Minecraft mods to get the most from Complex Gaming, but it's worth making the time. Like Hypixel, there's a vast selection of game modes here, from PvE to PvP and survival modes. A range of vanilla servers will suit purists, but we're most taken by a version of Pixelmon which means you can catch and trade Pokemon, consolidating two huge crazes all in one.
Blockdrop Network
Server IP address: playbd.games
Blockdrop Network is best known for Bedwars with players protecting their bed and destroying other people's in order to win -- seriously. However, something not to be overlooked is its City Life mode. The mode allows players to rent apartments, take on jobs, and effectively enjoy a form of Sims-style gaming within Minecraft. It's a highly entertaining deviation from the usual Minecraft options.
CatCraft
Server IP address: play.catcraft.net
Love cats? Who doesn't?! CatCraft combines everyone's love of cute cats with Minecraft vanilla survival play. There are regular updates like the inclusion of StarCats -- an interstellar-based theme as well as seasonal additions too. Ultimately though, this is still a more traditional survival experience than you'd get elsewhere, and it's ideal if you want a fun community-focused survival server to explore.
The Seed
Server IP address: theseedmc.com
Bringing it back to Minecraft's core, The Seed is a satisfyingly chill vanilla survival server. There are a handful of mechanical changes, such as the ability to protect your construction builds from griefers, and the option to create a shop to sell and exchange goods with others, but it's mostly fairly pure. One nice addition is being able to partake in quests and its community is pretty good at having build competitions without being too full-on.
Minewind
Server IP address: mc.minewind.com
Everything feeling a little too nice for you? Connect to Minewind and all bets are off. As the rules explain, griefing is allowed although players are told to 'try to be nice...if you can'. The nature won't suit everyone but if you want a fairly vicious survival server, this is it. There are plenty of mobs keen to track you down along with aggressive players. Your mileage may vary depending on your patience but the hardcore server is quite luscious.
Purple Prison
IP Server Address: purpleprison.org
Purple Prison has you and others turned into prisoners and needing to stick together on the restrictive server. A black market economy adds a fun twist while you can also wager money in mini-games. After all, bartering and income is a core part of any dubious prison. There are dozens of mines to explore to make it less limiting, as well as a large Parkour course. Ultimately, it's an entertaining RPG server for someone who fancies a twist to the usual format.
WesterosCraft
Server IP Address: mc.westeroscraft.com
If you love to be creative and you can't get enough of Game of Thrones, you'll truly appreciate WesterosCraft. The server is slowly creating the continent of Westeros, and it's incredibly enjoyable exploring the streets of King's Landing. It's not complete, but it already offers over 400 locations and feels delightfully ambitious in scope.
WilderCraft
Server IP Address: play.wildercraft.net
Not the biggest of servers, WilderCraft is potentially the nicest. Right from the start, it points out that it's there to be a fun community with helpful staff and a focus on a friendly attitude from all. It's much better-natured than most other survival servers and is an enjoyable place to check out when you want something calming from your sessions.
PirateCraft
Server IP Address: mc.piratemc.com
Fancy a dose of Sea of Thieves but with a Minecraft flare? PirateCraft is the survival server for you. It offers some impressively vast ships as well as ship-to-ship combat. It's a great reminder of how the building blocks of Minecraft can be used in such an inventive way. Building your own ship is satisfying before you check out new ports, while a player-driven economy works reasonably well. There's still room for build contests in your quest to work up the pirate ranks.
Looking for other Minecraft guides? We've got you covered on tips for the best Minecraft seeds, the best Minecraft shaders, and the best Minecraft texture packs. While we can also show you how to set up a Minecraft server.
Sign up for Black Friday email alerts!
Get the hottest deals available in your inbox plus news, reviews, opinion, analysis and more from the TechRadar team.