Best Xbox Series X racing games: iconic titles to get you revved up
The best Xbox Series X racing games will keep your engine running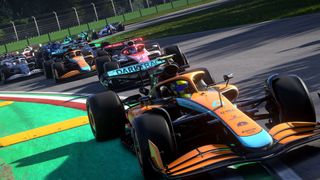 (Image credit: Codemasters)
When it comes to the best Xbox Series X racing games, the sheer variety available on the console makes for tough competition, and for tough decisions.
After all, some of these racing games are likely to be some of the best racing games and best Xbox Series X games such is their quality - and the platform also boasts a couple of exclusive games and series which are known for sheer quality and the provision of awesome enjoyment.
Making use of Xbox Game Pass is a wise play here too, since many of the best racing franchises are yours to download and play anytime with a live subscription. This makes the Xbox Series X (and S) an enviable platform to play numerous entries of the series like Forza Horizon, as well as remastered classics like Burnout Paradise.
Being able to sit behind the wheel of a flash, expensive sports car and race across picturesque landscapes - and sometimes in stunning 4K resolution, too - is only enhanced when you play using one of the best racing wheels. But even if you've not yet picked one up, there's still plenty of fun to be had for those looking to up the ante and really put the pedal to the metal in their car racing experience.
Now, buckle in and get ready for some superpowered vehicular mayhem; we're here to show you the best Xbox Series X racing games to play right now.
The best Xbox Series X racing games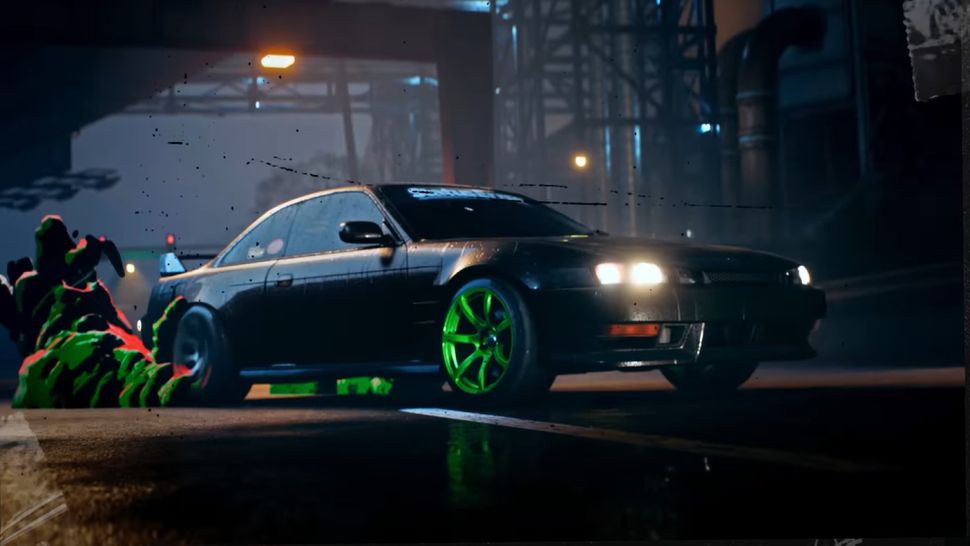 Need For Speed Unbound
The wild ride
Reasons to buy
+
Rewarding challenges
+
Exhilarating street races
+
Flash and glamorous rides
Reasons to avoid
-
Requires a lot of grinding for glory
Need for Speed Unbound is a total game-changer in the franchise. Starting out as a taxicab driver, you'll be traversing the city of Lakeshore and taking part in illegal street races to build your cred and earn some much-needed cash. After all, you'll need to get those sexy sports cars from somewhere.
You'll have to balance your Heat meter to steer clear from the cops (literally), weighing up the pros and cons of heading to the safehouse early or pushing your own limits. Unbound is easily the best entry yet in the Need for Speed series, doing away with the bland and characterless world of some of its predecessors. It's more than deserving of a top spot on our list of the best Xbox Series X racing games.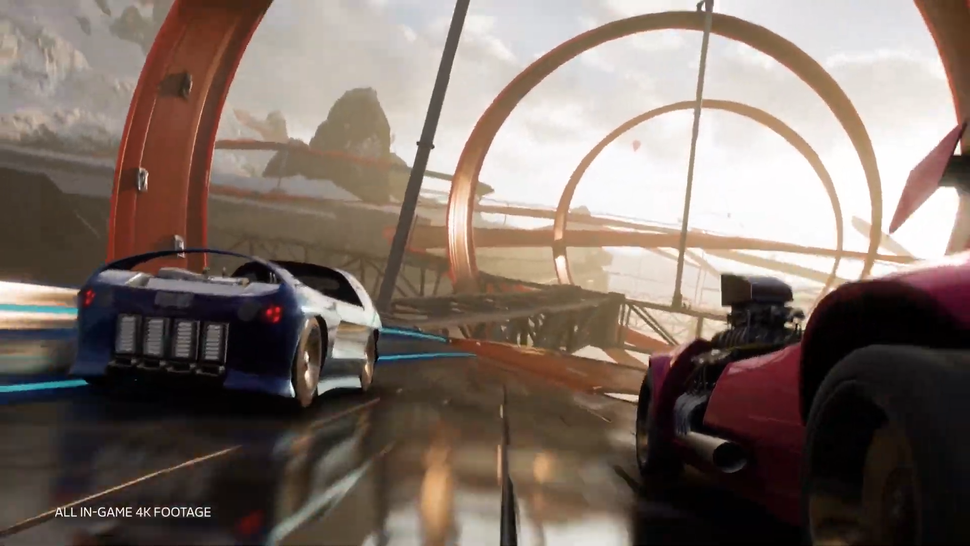 Feels on wheels
Reasons to buy
+
Amazing range of customization
+
Well-integrated user-generated content
+
Gorgeous and varied open world
Reasons to avoid
-
Bland storytelling
-
Limited music tracks
-
Excessive purchasable add-ons
Forza Horizon 5 offers one of the widest arrays of vehicles of any of the best Xbox Series X racing games. With over 500 cars to collect and plenty of sprawling, open-world maps to test them out in, there's no better way to experience the thrill of the chase. What it lacks in storytelling, it makes up for in sheer vastness of customizability.
True, the purchasable add-on prompts can get a bit excessive, but it gives you plenty of room to experiment and find the build of your dreams. You can use the Auction House to buy cars for cheap and flip them for profit, meaning you'll never be far from your next big cash injection. Racing fans who are all about panache over plot will have lots to love in Forza Horizon 5, making it a fair contender in our list of the best.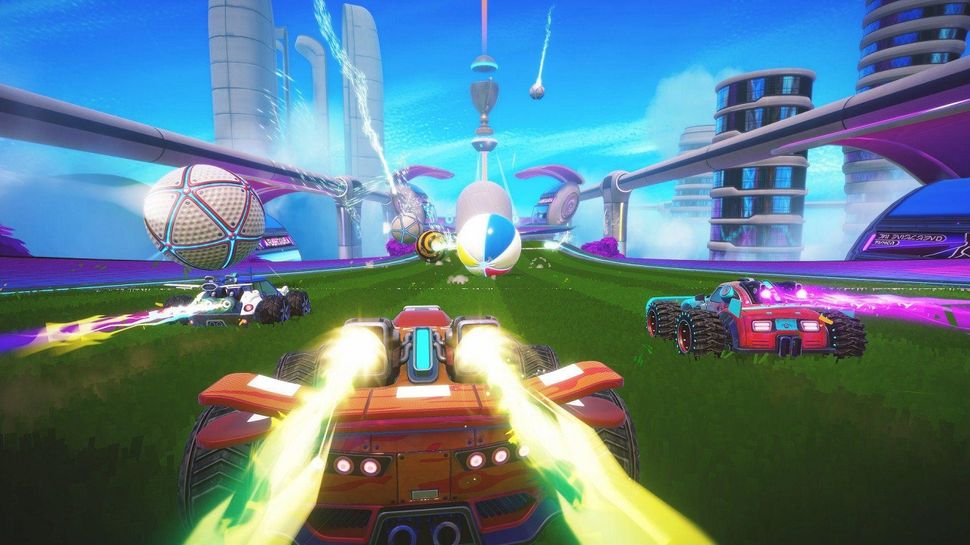 Turbo Golf Racing
Play ball
Reasons to buy
+
Quirky combination of golf and high-speed racing
+
Available on Xbox Game Pass
Reasons to avoid
-
A little bit kitschy
-
Frustrating scenery to work around
With 30 golf courses that double as tracks, the unique charm of Turbo Golf Racing offers a brand-new spin on a saturated genre. Playing against up to eight players, you'll have to play dirty as you ram into your opponents, enact fancy tricks, and header those bouncing golf balls with the bonnet of your car if you want to be the last set of wheels rolling.
The arcade-like stylings make it perfect for fans of old-school car games like Rave Racer, whilst the competitive multiplayer element means you get to share the experience with others. It might get a bit repetitive for players that crave more of a narrative, but Turbo Golf Racer is definitely deserving of a place here among the best Xbox Series X racing games to pick up now.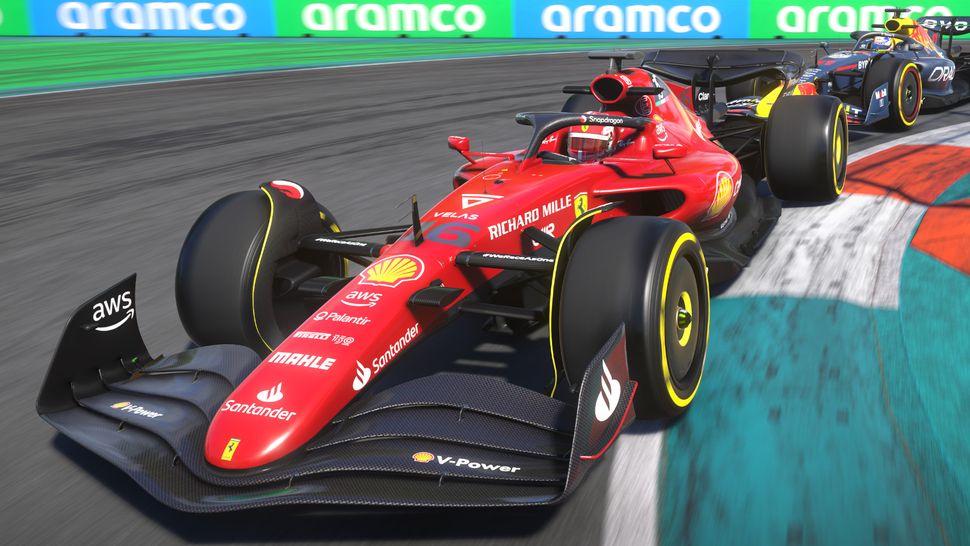 The big leagues
Reasons to buy
+
Accessible gameplay for new racers
+
New maps
+
Cars handling feels true-to-life
Reasons to avoid
-
No story mode
-
Microtransactions abound
As the gaming iteration of the international racing competition Formula 1, F1 22 offers gamers a chance to get behind the wheel of some of the most infamous makes as seen in real life. There's little in the way of a storyline to get your teeth into, but when you get to decorate your own swanky millionaire's apartment with all the lavish furnishings of a celebrity racer, you can't really complain.
The game is approachable even for new players of the series, with a far more forgiving AI system compared to F1 21. Just steer clear of F1 Life if you're not a fan of microtransactions. Other than that, we'd be remiss to leave it out of the best racing games on Xbox Series X available right now.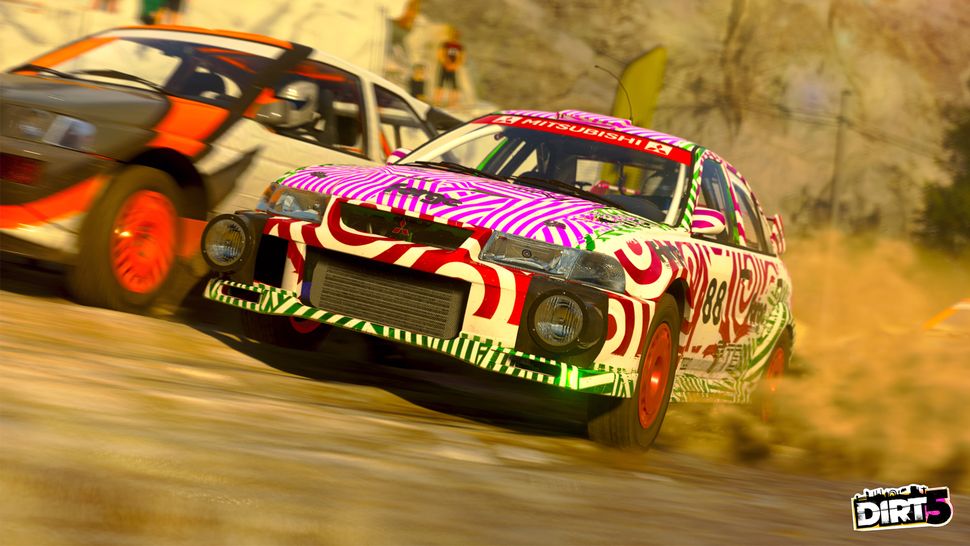 Dirt 5
Time to get muddy
Reasons to buy
+
Eye-catching cars and visuals
+
Dynamic weather patterns
+
Interwoven plotline
Reasons to avoid
-
Not much variety between event types
If some down-and-dirty bulky car racing is what you're after, Dirt 5 should easily be included as one of the best Xbox Series X racing games out there. It's a racing sim that doubles as a classic arcade free-for-all. It doesn't mess around with a winding storyline to keep track of, though you can tune in to podcasts and other pieces of media as you play if you want a touch more realism with your high-speed racing.
From fully-customized buggies to hench, flamboyantly-painted rally cars, you'll have a blast racing across detailed landscapes through all manner of hectic weather patterns. It's an approachable entry for veterans of the genre as well as fresh blood, and it certainly looks beautiful on the high-powered Xbox Series X.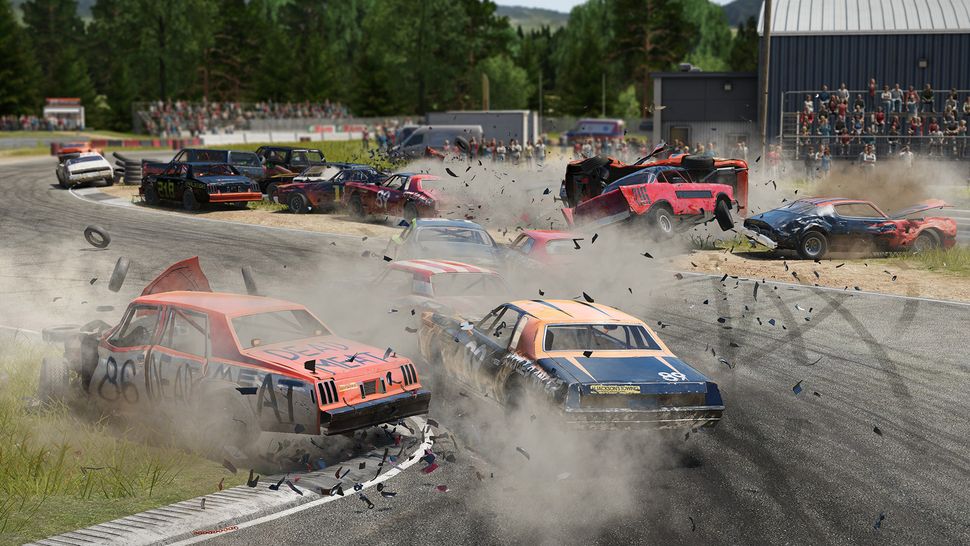 Wreckfest
Finish him
Reasons to buy
+
Unique array of operable vehicles
+
Driving feels different on different terrain
Reasons to avoid
-
Busy on-screen debris can cause graphics to chug
Wreckfest is a smash-'em-up worthy of special note, mainly because it encourages you to play as dirty and ruthlessly as possible whilst still retaining some skill. From gravel to dirt terrain, and with plenty of rammable objects in your path to really cause some damage, you'll need to keep a firm hand on the wheel if you don't want to total your car completely.
Commandeer a muscle car or get behind the mast of an on-ground yacht if you want; each car model offers unique challenges when it comes to the maneuverability of each one, so there's plenty to choose from whether you're going for a tanky metal beast or a sleek, light speed machine. Wreckfest is a great blend of arcade racers and more tactics-based gameplay, so it definitely has earned its place as one of the best Xbox Series X racing games there is.
What is the best racing sim for Xbox Series X?
Yes! You can get some cracking racing sims on Xbox Series X and they are incredibly enjoyable. Games that are often heralded as the standouts using hte sim definition are Project CARS and Assetto Corsa Competizione.
Is Forza better than Gran Turismo?
This is a perennial question that fans ask on both sides of the console canyon. Both are the premier, flagship racing series for each console and both offer unbelievable racing game experiences. They both offer the highest level of polish to be found on racing games in terms of feel, aesthetics, tracks, cars, and in-action play. They really are two of the best.
Trying to be as objective as possible, they are both about as good as each other - particularly if you're only on the one platform; as that will govern which one you can and cannot play, naturally.
Looking for more Xbox game recommendations? Check out our guides to the best Xbox One games, best Xbox One X games, and the best Xbox Game Pass games.
Get daily insight, inspiration and deals in your inbox
Get the hottest deals available in your inbox plus news, reviews, opinion, analysis and more from the TechRadar team.
Jasmine is a freelance writer and podcaster based in the UK. Whether it's a Sims 4 lore deep-dive or a guide to securing kills in Dead By Daylight, her work is featured on TheGamer as well as the door of her mother's fridge. When she's not aggressively championing the Oxford comma on Twitter, you can find her scoping out the local music scene or buying gaudy Halloween decorations all year round.