7 spine-tingling indie games that I love in the Super Rare Mixtape: Horror Edition
From the cute to the creepy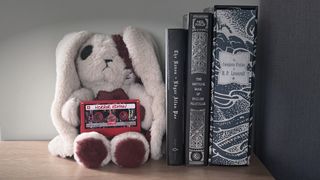 (Image credit: Future, Dashiell Wood)
The Super Rare Mixtape: Horror Edition is out now and it's the perfect thing to get you into the Halloween spirit. This swanky cassette-themed USB stick comes packed with 30 hand-curated indie gems, eight short demos, and a whole host of behind-the-scenes goodies that range from exclusive developer audio diaries to concept art and soundtracks.
This is all presented through a custom game launcher that makes flicking between these games and bonus features a complete breeze on PC. Like past Super Rare Mixtapes, all of the games featured in the Horror Edition are already available digitally on platforms such as Steam and Itch.io, and it's a brilliant way to discover high-quality indie horror games that might have flown under your radar.
Armed with a comforting blanket and hot milky drink, I recently made it my mission to get to grips with all 30 spine-tingling titles to assemble this list of recommendations for the Halloween season.
As well as including links to the platforms where you can find each game (most are fairly cheap), it's worth noting that picking up a Mixtape of your own for just $35 / £35 represents an overall saving compared to buying everything individually.
Bonnie's Bakery
A super cute baking sim with an incredibly sinister twist, Bonnie's Bakery is the perfect blend of adorable and alarming. You play as Bonnie the baker as she prepares a range of sweet treats for a town full of hungry animals in a delightful cooking minigame. This includes yummy red velvet cake, delicious donuts, and the odd meaty bun.
Learning their recipes and trying to get everything made on time oozes that Cooking Mama charm, but things take a turn when your shift ends. Dropped into a blood-soaked dungeon as one of the town's animals (or a number of other scenarios), there are several possible endings to Bonnie's tale depending on your actions.
I personally found the hand-drawn character art in the baking sections to be completely adorable, while the sudden switch to 3D at the end really sells the tonal shift. The game is also quite short, and you should be able to uncover all of the endings in under an hour leaving plenty of time for other Halloween festivities.
In addition to appearing on the mixtape, Bonnie's Bakery is available on Steam for $3.99 / £3.39 or for free on Itch.io.
Apocryphauna
An incredibly touching exploration of stigma and empathy, Apocryphauna sees you sent to a strict religious boarding school where you endeavor to secretly collect forbidden trading cards in order to summon a demon and bring about the end of the world.
Several gut-wrenching moments await as you explore the school's various levels, completing small tasks for teachers and chatting with students in search of confiscated cards. While heavy-hitting themes of homophobia, transphobia, and child abuse are among its prominent topics, it culminates in a very poignant ending that, I will admit, moved me to tears. While the retro art direction is very effective, it is well worth keeping an ear out for the fantastic music, too.
Apocyphauna can also be found on Itch.io alongside a detailed content warning.
BioCrisis
This bite-sized arcade tribute packs all of the excitement of an on-rails shooter into a lightning-fast 60-second format. In BioCrisis, there's been a zombie outbreak at the lab and you've got to shoot your way out armed with a basic pistol and a handful of grenades.
Frantically tapping to shoot and reload while zombies advance toward you is certainly thrilling and the short length of each round makes it perfect for those who love chasing high scores. The early PC-inspired aesthetic is also a total treat.
If you're not picking up a mixtape, BioCrisis can be purchased on Steam and Itch.io for $2.99 / £2.49.
My Sweet Zombie
As the name would suggest, My Sweet Zombie offers zombie horror with a romantic twist. This roughly eight-hour visual novel boasts tens of thousands of words of dialogue and two potential love interests for barista protagonist Sam, one of whom is a mysterious zombie girl who suddenly shows up at her workplace.
This is definitely one for those who want something a little less intense than a traditional horror game, as the frequently funny dialogue and cute illustrations lend everything a laid-back, lighthearted tone. There are three separate endings to discover, plus an extra polyamorous path involving both love interests.
While My Sweet Zombie is available in the mixtape and on Itch.io for PC, an Android version can be downloaded from the Google Play Store.
PortaBoy+
If you've ever wondered what it would be like to try and focus on playing Wario Ware on a Nintendo Game Boy in the middle of a haunted house, then PortaBoy+ is your answer. Played solely with a mouse, you need to complete a small selection of basic minigames on a fictional handheld games console called a PortaBoy.
It sounds simple enough, but there's a big catch. An army of otherworldly horrors is steadily advancing while you play, threatening to end your run if they get too close. Successfully completing minigames awards cash, spent on additional lives and bullets that you can use to haphazardly fend off these creatures. It's a very novel idea, elevated by a superb visual style.
While the mixtape includes a local version of the game, PortaBoy+ is also available on Itch.io where it can be played in your browser.
COLDLINE
Forget ghosts and vampires, true horror is trying to get through an automated phone system on a strict time limit. COLDLINE thrusts you into the well-polished shoes of the chairman of the USSR at the height of the Cold War where a sudden weapons malfunction has sent a nuclear warhead hurtling towards New York City.
You have just ten minutes to save the day by warning the president via the emergency red telephone but a convoluted automated system stands in your way. Using your keyboard's number pad to simulate a phone's keypad, this is a tense, but often very amusing, experience that anyone can enjoy.
You can get your hands on this phone thriller either in the mixtape or on Itch.io.
Hellgineers
Nothing beats the satisfaction of solving a good puzzle and Hellgineers delivers that feeling in spades as you build miniature bridges to ferry demons around the underworld. With 40 levels to complete, you simply need to drag your mouse to create wooden beams within a specified budget. It's much harder than it sounds but it's well worth sticking with to fully appreciate the charming pixel visuals and catchy music.
I especially enjoy how easy it is to share your proudest constructions thanks to the impressive inbuilt screenshot tool and gif exporter.
Hellgineers is available on the mixtape or to buy separately on Steam and Itch.io for $3.99 / £3.39.
This is just a small taste of the entire Super Rare Mixtape: Horror Edition library which is, on the whole, a great little package bursting with worthwhile games to play. While I've tried my best to include a wide range of genres here, there's still so much more waiting to be discovered. Whether you're a fan of horror games, looking for something to play on Halloween, or just keen to try out more small-scale indie projects, you can't go wrong with the selection here.
After even more horror? Visit our list of the best zombie games and the best indie horror games.
Sign up for Black Friday email alerts!
Get the hottest deals available in your inbox plus news, reviews, opinion, analysis and more from the TechRadar team.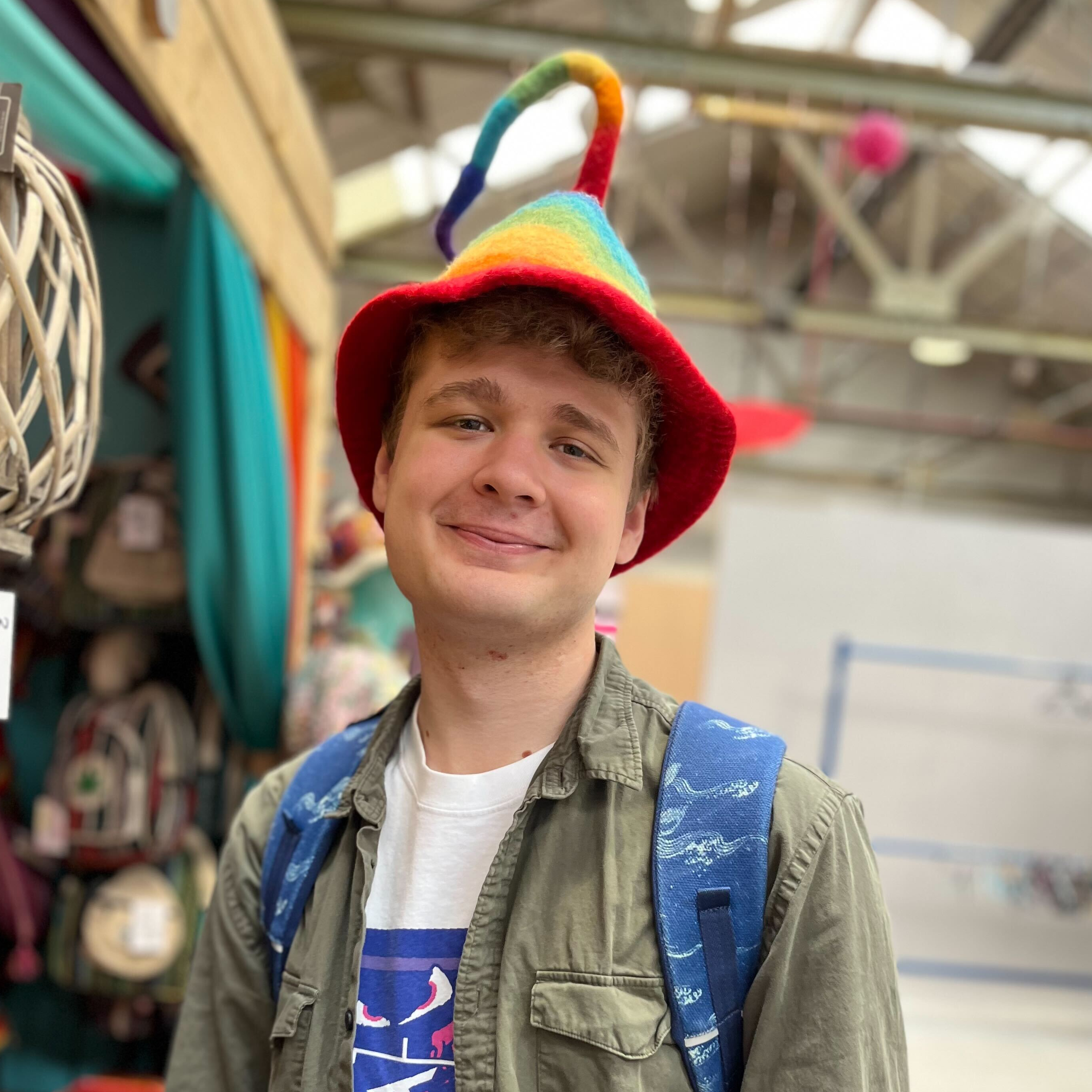 Dash is TechRadar Gaming's Hardware Writer. Before joining TechRadar, he was a print journalist writing articles for some of the UK's biggest gaming magazines including PLAY, Edge, PC Gamer, and SFX. Now, when he's not getting his greasy little mitts on the newest hardware or gaming gadget, he can be found feverishly devouring the latest Nintendo Switch otome.